If you ever want to be aroused for all the wrong reasons just Google SHE HULK COSPLAY. The photo today came from a search for BIZARRO COSPLAY. If you've ever wondered why I'm not allowed to procreate, keep in mind that my mind conceived of both searches. In other words, would you want your closest female relative spawning with me? Yeah, I didn't think so.
Nevertheless, today is Mother's Day. A holiday that was first celebrated in 1908 and has nothing to do with the cult of Cybele. Which is a shame, because I can think of no better way to celebrate moms than climbing a mountain to eat a lion. Still, even without those accouterments we will soldier on. So, to all the Feminazis so loathed by Rush Limbaugh, thanks for being our friends and happy Mother's Day.
Just FYI, Rush Limbaugh doesn't have a girlfriend but he does have a pool boy. Make of that what you will.
Also, FYI, Honey Boo Boo's mom has a boyfriend. Just in case you are worried that the apocalypse isn't happening fast enough.
It's well nigh upon us.
Just in case that point isn't clear enough allow me to add more fuel to that particular fire.
Every year a buddy of mine makes a bet with me. Which will happen faster? The Cubs losing 60 games or the Sox winning that many. It has never occurred to us to reverse that wager.
Until now.
Carrie Muskat, says that now that the Cubs have stabilized their pen they are coming around and looking dangerous.
Edwin Jackson pitched the way the Cubs had hoped, but it was his two-run double that provided the spark the team needed Saturday.

Jackson, Anthony Rizzo, and David DeJesus each drove in two runs to lift the Cubs to an 8-2 victory over the Nationals and even the series.

The Cubs weren't sure if Jackson's struggles in his first seven starts were because he was feeling some pressure after signing his first long-term contract. The right-hander, who received a four-year, $52 million contract this offseason, has played for eight different teams, including the Nationals last season, and likes to joke about how easy it is for him to make friends. But going 0-5 to open the season was a concern.

"It is a natural emotion when you get a contract to try to do much more than you're capable of doing, instead of just being yourself," Cubs manager Dale Sveum said. "Hopefully, those kind of things are going away. He just needs to be Edwin Jackson and not worry about how much money he's making."

Jackson did exactly what he needed to do, and he joked after the game he was going to give himself a celebratory beer shower.

"It was definitely nice to get the monkey off my back to come out and help contribute to a team win," Jackson said.

It was a big monkey.

"It felt like the same size as me, that I was carrying double," Jackson said. "When things are going bad, you can either fold and collapse or you can continue to work hard and climb your way out of a hole."

Jackson continued to work, and he hasn't shown any frustration.

"You couldn't tell he was 0-5, and that's the ultimate pro," Rizzo said. "He comes in and does his work and he's a great teammate, and great clubhouse guy."

"You try to stay consistent," Jackson said. "It's tough to do when things aren't going good and it's easy to stay up when things are going good. You don't want to be the guy loud and talking everywhere when you're doing good, and once you're going bad, you're hardly heard from. You have to be the same person every day."

Jackson had struggled with one bad inning in each of his outings, but this time, Stephen Strasburg had a Jackson-esque fifth. In the first four innings, Strasburg held the Cubs to one hit and struck out seven. He was in command.

"I can't lie to you, he was throwing his breaking ball for a strike and I didn't see anything under 96 [mph]," Sveum said of the Nationals' ace. "When he has that breaking ball and he's throwing it for a strike, you're in a lot of trouble."

But with two outs in the fifth, Welington Castillo reached on a throwing error by Ryan Zimmerman. Darwin Barney then walked, and both he and Castillo scored on Jackson's double, his first hit in 12 at-bats this year.

"That was probably the difference in the whole ballgame," Sveum said of Jackson's hit. "If Strasburg punches him out there, it's a whole different ballgame. Those kind of guys settle in and it's a shutout, and you're battling the rest of the game."

Jackson had joked with some of his former Nats teammates on Friday that he was looking forward to facing Strasburg. How did he approach the at-bat?

"It was 3-2 [in the count], I was looking for something I could hit hard," Jackson said. "He's throwing 96, 97, 98 [mph], and I'd been missing the whole game, and I told myself to relax and find something I could make contact with.

"You saw how he made me look the first [at-bat]," Jackson said of a strikeout in the third. "Fastball, fastball, than, whoo, slider and it kind of froze me. I felt when it was 3-2, he was going to try to come at me—he doesn't want to walk a pitcher—and I got a pitch I could drive."

Strasburg then walked DeJesus and Starlin Castro was safe on an infield hit to load the bases for Rizzo, who hit a two-run single. Rizzo ended the inning when he was caught trying to steal second.

Strasburg was replaced by Zach Duke in the sixth, and Alfonso Soriano greeted him with a leadoff double. Nate Schierholtz then singled, and Soriano scored on a wild pitch. Cody Ransom hit an RBI double to open a 6-1 lead and Castillo was hit by a pitch. Two batters later, DeJesus added a two-run single.

Jackson was pulled after throwing 88 pitches over 5 1/3 innings, and left the bases loaded for Shawn Camp. Ian Desmond, who homered in the fifth, added an RBI single off Camp.

Jackson was aggressive the first five innings, then seemed to lose his rhythm after sitting for the Cubs' long fifth and sixth innings. This was only the second time in Jackson's eight starts that he has left a game with the chance for the win.

"Anytime you get a veteran pitcher a lead like that, he is going to be effective," Desmond said. "He did his job.

"Playing with a guy, you kind of learn about his character. You give [Jackson] a lead, he is going to be in the zone. He is going to pitch effectively. He is going to try and go as far along in the game as he can. That's exactly what he did today."

Jackson got some help defensively. Rizzo made an acrobatic catch of Ryan Zimmerman's popup in the eighth, falling backward as he juggled the ball, yet somehow holding on.

"It's like it was in slow motion," Rizzo said.

It isn't often you see someone 6-foot-3, 240 pounds doing backwards somersault.

"That's from when I was younger," Rizzo said. "My gymnastics skills took over."
Jackson got a win, Rizzo's doing back flips? All we need is Tom Ricketts to admit he's Limbaugh's pool boy to complete the set. Or Honey Boo Boo's paternal unit. That would work too.
In all seriousness, after a month of awful the Cubs are starting to look like a real baseball team.
That's the good news.
On the South Side we are stuck with the bad news.
To quote our favorite cabbage loving miscreant, the Sox Sux.
Scott Merkin shares the woes.
Robin Ventura apparently has grown tired of listening to the same old song.

The White Sox manager called a rare pregame meeting on Saturday following batting practice at U.S. Cellular Field, coming on the heels of Friday's series-opening loss to the Angels, during which their season-long defensive issues rose open again. Not just physical mistakes, mind you, but also cutoff men being missed or players late to cover at a base.

Following that meeting, Ventura's crew went out and dropped a 3-2 decision to the Angels before 28,774 on Paul Konerko Bobblehead Night. This particular setback featured three errors and a passed ball, leaving the last-place White Sox (14-20) and the Angels (14-22) tied with an American League-worst 27 errors.

As a point of reference, the White Sox didn't commit error No. 27 last season until June 8.

A safe assumption can be made that this extremely rough defensive display stood as one of the talking points for Ventura, who confirmed the meeting, but didn't reveal much more.

"Stuff just needed to be said," Ventura said. "It's just at a point where I needed to say some stuff and I did."

Konerko, the team captain and steady leader, shed a bit more light on the meeting and the White Sox overall struggles.

"It wasn't like jumping us like crazy, but it also wasn't the old upbeat positive one. It was probably somewhere in the middle," said Konerko of Ventura's talk. "Sometimes meetings like that, it doesn't come out right away, it takes a few days, it's kind of a delayed effect.

"You know, everybody's working. It's a tough thing sometimes. This year it's been the mistakes we make, the hits we don't get, it's coming from a place of trying too hard. When you're in here and you're with everybody all the time, we have some good older players in here.

"If we weren't going about it right, there would be issues. It's just not the case," Konerko said. "It's coming from a place of wanting to do so good. We've just got to figure out a way to find that happy spot where we're not trying too hard."

Saturday's go-ahead run scored in the third, courtesy of the defensive miscues. Mike Trout, who delivered a two-run homer in the first off Jose Quintana (2-1), opened the third with a single, but was promptly picked off.

Albert Pujols followed with a single, and one out later, Josh Hamilton hit what looked to be a routine inning-ending grounder to second baseman Tyler Greene. With Hamilton running hard down the line, Greene threw wide of first base and Adam Dunn was unable to corral the wild throw that sent Pujols to third.

Pujols then scored on a passed ball by Tyler Flowers, as Pujols avoided Quintana's tag with his left hand and sneaked his right hand on to the plate.

"He got a good read, got his hand in there," said Angels manager Mike Scioscia of Pujols' strong baserunning move. "He reacted well on that play, and once he got going, he was OK."

Alejandro De Aza committed an error on Hamilton's first-inning double, and Dunn dropped Pujols' fifth-inning popup, but neither one led to a run. Ventura understands physical mistakes are part of baseball and doesn't believe the miscues are coming from poor mental focus.

"But you know it's just one of those that you do have to do it better," Ventura said. "It's that simple."

Jerome Williams (2-1) didn't exactly mesmerize the White Sox offense, with Trout recording 10 putouts in center field alone. Even when a ball was well struck, such as Alex Rios' long fly to left with one out in the third, it ended up in Mark Trumbo's glove a few feet from the wall.

This White Sox squad isn't exactly blessed with an abundance of speed. And with an on-base percentage ranked 15th in the AL and big producers such as Dunn featuring a dismal 16 hits in 117 at-bats overall, it's hard for the South Siders to sustain big rallies.

In the second, for example, Konerko, Dayan Viciedo (3-for-3), Jeff Keppinger, Greene and De Aza all singled off of Williams, but the White Sox managed just two runs. Keppinger was thrown out at home plate by Hamilton to end the rally.

Quintana allowed two earned runs over six innings and a career-high 117 pitches, while battling through a high early count. He struck out five and walked one, but the unearned run in the third was the difference.

"Those are things that we don't control, and I'm sure that my teammate didn't want to make a mistake," said Quintana, through translator and White Sox coach Lino Diaz. "I just wanted to stop the rally right there and just get out of the inning."

After 34 games, the White Sox sit six out of first in the AL Central and even 3 1/2 games out of fourth. Simply put, they are not playing very good baseball and that fact has not gone unnoticed by Ventura.

According to Konerko, though, accepting your team as the one struggling instead of trying to fight and deny it, while continuing to put in the work, just might lead to a turnaround.

"I feel if we just keep going at it the right way it's got to come out. You've got to believe that," Konerko said. "Sometimes it's hard to believe that but as a player I've seen it happen a lot to yourself and to teams. You just have to keep believing. There's no other choice."
Robin Ventura once said he would quit managing when it wasn't fun anymore. I expect a job opening in a week or so.
Also, just FYI, Konerko is looking for a happy spot on the last day of International Clitoris Week. I'm sure that's just a coincidence.
Again, in all seriousness, this team should not be this bad. Last year they went almost three months without an error. This year they can't go three innings. There is absolutely no excuse for this abysmal level of play. I can handle losing. It happens. What I can't handle is giving away games and that's what the Sox have been doing.
Lex Luthor: Bizarro. Superman is your *best* friend! Do you understand?
Bizarro: Bizarro understand. Superman am friend! Bizarro must KILL him!
Yep, that makes as much sense as our two baseball teams.
CLICK HERE TO TALK LIKE BIZARRO
Follow us on Twitter!
Tweet
Visit us on Rebel Mouse


In 2011 the Heat played the Bulls in the 3rd round of the NBA playoffs. In game 1 they sat back and took everything the Bulls could throw at them and they lost. Then they made some adjustments and ran the table to advance to the finals. I mention this for those of you who seem to be experiencing deja vu. This is what the Heat does to everyone.
Another thing making Bulls fans uneasy is the creeping knowledge that the league is no longer about fair play or any of that crap. Bulls fans didn't mind when it was Michael Jordan getting away with some sketchy stuff on the court, although he never flopped like James does. Short of gouging someone's eyes out or removing their spleen, Jordan could do whatever he wanted. And to Bulls fans that just proved that all was right in the world.
That hasn't changed. NBA refs still favor stars, allowing them to get away with figurative murder. The problem, especially for Bulls fans, is that the stars they defer to now don't play in Chicago.
That fact is one of the reasons I don't follow basketball much anymore. College hoops are games played by kids who aren't good enough to be in the NBA and the pro game has all the integrity of a WWE match on Saturday morning. All they're missing is Michael Buffer.
Still, the league exists and Vegas insists that the games be played so they can make money. Thus did the Bulls suit up and face Miami here in Chicago. And thus were the truths enumerated above shoved down their throats.
Aggrey Sam from CSN Sports saw last night's 104-94 Bulls' loss and talked to Nazir Mohammed about his untimely ejection.
Bulls head coach Tom Thibodeau harrumphed, then spit out his words in a cadence of a man who felt he'd been wronged.

"From my angle," Thibodeau said. "I just saw a guy, basically flop.

"And I'm going to leave it at that."

Thibodeau was talking about the second-quarter play that saw his backup center, Chicago native Nazr Mohammed, ejected for shoving league MVP LeBron James to the floor.

James was pushing the ball in transition when he crossed paths with Mohammed, who, as is commonplace throughout the NBA, stopped the athletic freight train from even attempting to convert the fast break with a foul at a little past midcourt.

For whatever reason, the Heat superstar took exception to the contact, which didn't seem excessive, and threw down the usually mild-mannered — if no-nonsense — veteran product of the South Side.

Mohammed responded by getting up and with a two-handed shove, pushing James, who fell to the ground as if he was the size of Nate Robinson, instead of only a little bit smaller than Mohammed.

James was hit with a technical foul, but the 35-year-old Mohammed was ejected and afterwards, while he was somewhat chastened, he was also adamant about his belief that the punishment didn't fit the crime.

"I don't think it warranted an ejection. I do believe it warranted a tech. I mean, just give a foul so a guy doesn't start a break. He pushes you, throws you down, sometimes instincts take over. But that definitely doesn't warrant an ejection," Mohammed explained. "Guy's going on a steal on the break. You want to stop the break. I tried to stop the break, got tossed to the ground, got up, instinctively. I'm just so happy I didn't do anything else. I just pushed. Because I can't even recall — I had to come back in the locker room and watch it — because I couldn't even recall what happened. Because I was kind of pissed that he pushed me to the ground. It was a soft foul. It wasn't like I fouled him hard. You expect that when you foul a guy hard. You expect him to give you a little extra, but not on a soft, stop-the-break type foul.

"It was one of those things that happened so fast, you don't anticipate, you don't know what's going to happen, but instincts kind of kick in. When a guy pushes you down, instinctively, I'm going to get up and do something. Sometimes you have to fight your instincts and do what's right. I'm disappointed that I didn't fight my instincts well enough tonight because I could have probably helped the team," he continued. "I look at some of the plays that happened on this series already. Guys jumping on Nate's face, guys tackle Marco Belinelli out of bounds, guy takes out Nate first play of the game. I mean, there's been a lot of plays that didn't get ejections and a push shouldn't get an ejection.

"I'm disappointed in myself because I let my teammates down. Definitely could have been out there to help. I'm disappointed in myself also because my son was probably watching the game. I don't want him to see that type of behavior on the court, but I'm also disappointed that it warranted an ejection for something like a push. I got pushed down first."

Thibodeau shared Mohammed's stance and was clear in making his point that he thinks more egregious plays made by the Heat in the series are being comparatively ignored.

"I didn't think it warranted an ejection. I understand a flagrant foul. I understand that, but an ejection, no. No. Nope," the coach said. "Nazr's a big part of our team in that he gives Jo a rest, so we had to extend Jo's minutes. He's a big part of the rebounding, offensive rebounding. He hasn't done anything but go out there and play hard. I'm watching some of the plays with Haslem and Andersen, and I don't get it. I don't get it."

While he claimed responsibility for his actions, Mohammed didn't relish in the incident — unlike the crowd, which chanted the Kenwood Academy graduate's name, more in derision for the shove's recipient — but while he didn't want to speculate, the fact that James was involved can't be ignored when considering the action taken by the referees.

"I'm not going to get into that. Who knows? That's for you guys to write about and it's not for me. I'm on my way out of this league and it's his league, so you guys make the decision," Mohammed said. "It's a different league from when I got into the league, so I see a lot of things that I didn't see years ago. So I was surprised, but it doesn't amaze me.

"No, I didn't anticipate. Just hindsight, looking back and also, I know myself. You guys who have been around me know me. I'm not a dirty player. I'm not an instigator. I'm out there playing hard, physical basketball, the way I was taught when I came into this league," he went on to say. "I didn't even realize [that James was given a technical foul] until I got back to the locker room and saw the replay, and probably if I had saw the tech, maybe that would have stopped me. I don't know. It just kind of happened. But I'm real disappointed in myself. I had a lot of time back here to think about it and think about what went wrong, and I'm disappointed that I got kicked out, but I don't think I should have got kicked out for pushing a guy."

Robinson supported Mohammed, but the talkative scorer wouldn't bite when asked for his opinion about James' involvement leading to his teammate being kicked out.

"Who knows, man? That's our superstar of the league, so there you have it," he said. "I don't know. I can't pinpoint it, I can't put my thumb on it, but we're not worried about what the refs say or what they say. We've just got to continue to play Chicago basketball, which is hard, gritty and together.

"Naz is a quiet guy," he added. "My uncle and my father always told me the quiet ones are who you've got to worry about, so I wouldn't put it past Naz to move him out. Naz is a great guy, man, and sometimes, guys get frustrated."

Jimmy Butler chimed in: "I don't think it was too much of a dirty play. He just got a little hot-headed. Naz isn't that type of guy at all, but it happened."

Mohammed comes from the old school, so he doesn't see what the big deal was in general, as he isn't overly caught up in the Bulls-Heat rivalry, nor does he believe that the game was anything close to out of control.

"It's playoff basketball. I'm going to dislike everybody on their team during the playoffs. I might see the same guys in the summer, they're cool with me. I've got a good friend over in that locker room. It's instinctive. You can't push a guy down and expect nothing to happen. Our league has changed in that aspect. I was wrong to get kicked out, but at the same time, I'm surprised that I got kicked out for pushing," he said. "You know what, it's funny. With me, I don't think it's been that physical. You get three physical, four physical plays in a 48-minute game, that doesn't warrant it being that physical. That's the way I was taught to play ball when I came into this league. You hit people cutting to the rim. You didn't give away layups, fast break or dunks. You didn't try to hurt people. But at the same time, you just made them earn it from the line or just have to earn the two points. So I don't think it's been that physical. It's been playoff basketball."

"Oh, I doubt it. I don't think so. But you know, it's out of my hands. It's up to the league to decide. But I'm surprised I got kicked out for a push, so I'll be shocked if anything else happened," he continued, when asked if he thought he'd be disciplined by the NBA — which recently fined teammate Taj Gibson $25,000 for verbal abuse of official Scott Foster in Game 2 — for the incident. "They won the game, it's over. I have no ill will towards anybody over there, but it's my character flaw. If I'm pushed again, I can't say I wouldn't do the same thing. I hope I don't and I'm going to try not to and keep my cool, but I can't really say if the same thing happened again that I wouldn't push him again."
With three ejections in three games the Bulls may be on pace to set a playoff record. Plus, with Gibson being fined $25,000, and thanking the NBA for not suspending him, the Bulls are perilously close to just ticking off the refs so much that they will never see another call go their way again.
"Ohhhh, there's Noah's spleen on the floor. He'll go to the line for one."
That, of course, assumes Noah's foot doesn't fall off and that he can actually play.
CLICK HERE TO GO A COUPLE OF ROUNDS WITH US
Follow us on Twitter!
Tweet
Visit us on Rebel Mouse


Today's photo is of our very own fan, cookbook contributor and former member of the Blackhawk's Ice Crew, the lovely Ashley Lobo. Make sure to check out her new movie, Plasma, when it comes out or go rent Roundabout American. She pimps us so we pimp her. That's how it works. Also her Grams has been a little under the weather and stuck in a hospital so I thought a smile might be in order.
As you may have heard, LeBron James favorite hockey team took to the ice last night. There's been no word from the Joakim Noah camp as to which hockey team he prefers but I would guess that he would agree with the redoubtable Mr. James on this single issue.
Well, that and the pink pants James was seen sporting on ESPN yesterday. Noah could totally rock that look.
My apologies, I divagated.
As I mentioned, the Blackhawks played yesterday. And played is the operative word. They toyed with the Wild like a cat slapping a mouse. They had their way with them like ..... umm, never mind, that analogy could get awkward.
Anyway, hockey was played, fans were pleased and vendors made bank.
Rick Telander says that the best hockey fans in the world are finally getting exactly what they deserve.
After the Blackhawks' severe 5-1 trashing of the Minnesota Wild on Thursday night, I'm gonna say Hawks fans are . . . spoiled.

Whoa, whoa there, Jimmy ''Golden Jet'' Jersey!

Easy now.

I don't mean spoiled as in bratty and snooty and wears Gucci. That is, Hawks guy fans don't wear Gucci. The gals, perhaps. Under their red team sweaters. A lot of the women at Hawks games are drop-dead gorgeous, you know. They are. Why are they with you guys, anyway?

But I digress.

I mean, Hawks fans are lucky they're not living in the Cubs' world. Or the White Sox' world, which is always, bizarrely, one planet behind the Cubs'. The Bears, as we know, are way out of season. And the Bulls are Rose-less.

Yet here it is, mid-spring, and the Hawks are still doing hockey, which their fans have come to expect. And should.

That's the culture change, the thing that reminds us that we live in a large and great city, and we should not have to settle for second class.

With the next playoff round coming up against the Detroit Red Wings or San Jose Sharks, the Hawks are sitting pretty with home-ice advantage for as long as they want.

The year 2010 changed everything.

The Hawks won the Stanley Cup for the first time in nearly a half-century, and success became expected. Not hoped for.

Yes, the Hawks lost in the first round of the playoffs the last two seasons, but there was a brief Stanley Cup hangover effect that meant some good players had to be traded and released and the spirit had to be rebuilt.

The core was intact — Patrick Kane, Jonathan Toews, Patrick Sharp and Duncan Keith, plus ex-Red Wings scorer Marian Hossa (two goals in Game 5). What else was there to worry about?

It wasn't like the old days, when the Hawks' home games weren't on TV?

So if you're spoiled, it's because things are the way they should be now.

Let me say it again. This is Chicago. Not Nashville or Columbus or Atlanta or Phoenix.

This is Original Six territory, and that means tradition and, above all, excellence. Or it does in Chicago.

Who knows how far the Hawks can go this season?

But the feeling is that the team has as much or more talent than anyone in the league. Pittsburgh? Yeah, the Penguins have some studs, but they haven't always played in sync.

Plus, Sidney Crosby's jaw is screwed into place, and that can slow a fellow a bit.

With the Hawks, you can start at the top and not find a clear weakness.

Chairman Rocky Wirtz has reversed the field.

He hired president John McDonough from the cursed Cubs, and that meant the Hawks instantly became perhaps the best-marketed team in the league.

Executive vice president Jay Blunk came over from the Cubs with McDonough five years ago, and his talent is obvious, too.

Yes, much-liked general manager Dale Tallon got squeezed out after he had built the nucleus that won the 2010 Cup, and that's sad. But can anyone complain about the job vice president/general manager Stan Bowman has done?

Or coach Joel Quenneville? The ''Q'' is a perfect fit for a Chicago team — tough but compassionate, knowledgeable without being a wuss.

And the team?

A lot of folks thought this year's club couldn't go anywhere with Corey Crawford in goal and Ray Emery backing him up. Wrong. Remember the 24-game point streak? Did you hear the crowd chanting, ''Co-rey! Co-rey!'' Thursday night?

And while we're at it, did anybody say Antti Niemi was the greatest goalie in the world, a surefire Cup winner? No. But he was. That one year.

Which is all it takes. One year of quality after another.

''We've had trouble getting out of the first round the last couple of years,'' Sharp said Tuesday. ''A lot of people say that the first round sometimes is the toughest.''

Could be. But Hawks fans expect to move on now.

''We hope to play much longer,'' Sharp agreed after the rout.

Which will mean Hawks fans get more of the great pregame show at the United Center, the crazy national anthem, the wild music through it all, the stupid, wonderful singing of ''Chelsea Dagger'' with every goal, every win.

Spoiled in a good way.
The two big anthems at The United Center are Rock and Roll Part 2 and Chelsea Dagger which are, respectively, written by a convicted child molester and about a guy who has sex with a transvestite.
You might want to be careful how hard you party at the U.C.
I'm just saying.
Still, it was a great win. They did exactly what a number one seed should. Dispose of the competition and go have a beer.
Now they just have to win 12 more games and hockey fans will rest easy. Well, they'll rest easy as soon as they scrape the body paint off their genitals and figure out where the inflatable moose came from.
Hockey fans know how to party.
CLICK HERE IF YOU'VE HAD A NIGHT LIKE THAT
Follow us on Twitter!
Tweet
Visit us on Rebel Mouse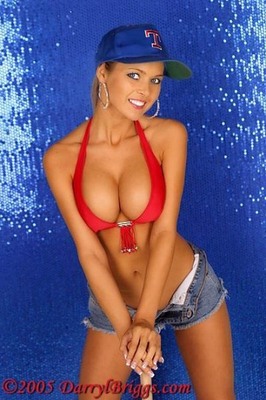 We love the first line of the Hawks, even if they haven't scored a point in the playoffs, or so it seems. The fact is, even so, they tie up the other team and force them to waste a ton of minutes trying to deal with them which leaves the rest of the Hawks' lines free to inflict damage. Which is exactly what they've done.
We love the starting five for the Bulls even if we can no longer name them. The fact that they got mugged in Miami last night, and lost by the largest margin in the team's playoff history, takes nothing away from what they have accomplished this year. The fact that Tom Thibodeau placed 8th in the coach of the year voting just proves that the people who vote for that award are ****ing morons.
Both teams highlight a true Chicago ethos; they are tough, gritty and eschew the pretty stuff. Well, except for Kane who seems to like his pretty shots.
He also likes playing dress up. Another fine Chicago tradition thanks to Rodman, Noah, et al.
In baseball there's a lot to like about our starters as well. The Cubs sport a starting rotation that ranks second in the National League. The Sox, after a rough couple of weeks, have settled down and are now shaping up to be the rotation fans were promised.
Carrie Muskat reports that, despite that, the Cubs have other problems that are causing the starters to drink heavily .... during the games.
Another day, another close game for the Cubs.

"Another one-run game ... We're close, right there," Cubs starter Carlos Villanueva said.

Carlos Beltran hit a pair of RBI singles and Jon Jay drove in two runs, including a go-ahead RBI single in the eighth, to lift the Cardinals to a 5-4 victory on Wednesday over the Cubs, who hit into four double plays, and split the two-game series.

The Cubs now have had 28 of their 34 games decided by three runs or fewer, and the team is 10-18 in those games. Chicago is 5-8 in one-run games.

"It kind of speaks well for our team," Cubs reliever James Russell said of the tight games. "We don't give up, and we're always in the game. If breaks fall our way, then we win a lot more games than we have right now."

The loss wasted the fifth quality start by Villanueva. This was the 21st quality start by a Cubs pitcher, and they have compiled a 2.01 ERA but have won only eight of the games. Only the Cardinals (24) and Phillies (22) have more quality starts, and St. Louis has 15 wins and Philadelphia has 11.

"[Villanueva] did a nice job and got out of some jams and made the pitches when he had to," Cubs manager Dale Sveum said. "He got the outs when he had to and left it up to [Russell], who has been the most reliable guy for two years to get a left-hander out."

Russell ran into trouble in the seventh. St. Louis trailed, 4-3, when Matt Carpenter doubled off Russell and reached third on an error by Nate Schierholtz, who had trouble picking up Carpenter's ball. Then Beltran delivered the game-tying RBI single.

"If I make a better pitch to Carpenter, I'm not in that situation," Russell said. "I hung a curveball to him and he hit my mistake, and that's what good hitters do. He made me pay for it."

Beltran's hit snapped Russell's season-opening scoreless streak at 13 innings, spanning 17 games.

"For some reason, the lefties they have over there, they hit left-handers pretty well," Russell said of the Cardinals. "I've just got to find some different things to do against them.

"You'll have those days when broken-bat hits fall in, and you'll have days when guys will smoke balls and they're hit right at somebody," he said. "Right now, I was on the other end of it, but it is what it is."

In the St. Louis eighth against Michael Bowden, Yadier Molina singled and moved up on a wild pitch before scoring on Jay's single to center. Chicago now has lost 10 games in which it had a lead, tied with the D-backs for the most in the National League.

The Cubs seem to have their starting pitching figured out and have settled on Kevin Gregg as the closer. It's those middle innings that are a little tricky.

"We just can't seem to shut anybody down in that sixth, seventh inning right now," Sveum said. "We're getting two strikes on people. We just can't make a pitch when we have to."

The Cubs erased the Cardinals' 1-0 lead in the first when Luis Valbuena singled in the first and reached third on Anthony Rizzo's double, then dashed home on an error as Beltran had trouble fielding the ball.

The Cardinals made it 2-1 in the fourth on Jay's sacrifice fly, but the Cubs answered in their half. Valbuena walked and Rizzo singled, and both scored on Schierholtz's double down the right-field line. One out later, Dioner Navarro bounced a grounder to Carpenter, who threw home, but Molina didn't step on the plate, and then threw to first. Schierholtz scored on the play to help the Cubs go ahead. Schierholtz now has 17 RBIs after totaling 21 in 114 games last season.

The tight games do cause some frustration.

"Mentally, you always have to have that mentality as a starter that it's a 0-0 game," Villanueva said. "When you get in trouble sometimes is when it's 4-0, 5-0, and you start cruising in your mind and let a team come back quick.

"The way I see it, when we score runs, we should have a shutdown inning the next inning, bring the boys in quick and keep putting zeros up there. If you have quick innings, quick tempo, the infielders, the outfield, they appreciate that. They want to come in and hit. My job is to get them in as soon as I can. One-run games are obviously more stressful. When you win those games, it's a lot more satisfying as well."

The Cubs and Cardinals both have stellar starting pitching this season. The difference has been that the Cubs are batting .189 with runners in scoring position, worst in the Majors.

"I know what our offense is capable of," Villanueva said. "We've got Rizzo and Nate swinging the bat—maybe it's just more opportune hitting. You can see the boys coming alive now, the weather is warming up a little bit. We're right there. A couple chances there and they made some pitches, too, so you have to tip your cap. We're close. Just keep chipping away."

The Cubs stopped themselves when they grounded into four double plays for the first time since April 17, 2012, in Miami.

"You expect that going in with Jake [Westbrook], and fortunately, we were able to bring in a couple guys out of the bullpen to do the same," Cardinals manager Mike Matheny said. "A lot of credit goes to our middle-[infield] guys and all our infielders for making the plays."

This weekend, the Cubs should get Kyuji Fujikawa back in the bullpen. They need a boost.

"We've been pretty [darn] good throughout the year," Russell said of the relievers. "Everybody has all the confidence in the world, and I feel like our staff has confidence in us also."

That's exactly what Villanueva said.

"[Russell] has been perfect up to that point, and I have all the confidence in the world in him," Villanueva said. "It happened. You ask any of us, and we never want to come out of a game, even though we should come out. It was a good game, but we came up a little short."

Again.
The Cubs have now lost 10 games when they held the lead going into the 7th. In other words, they would be 23-11 right now if they had capable relievers. Which would have them 2 games up in first place and would have Wrigley filled with psychotically happy fans.
Sadly such is not the case.
The Sox recent road trip showed just why fans are frustrated with this team. They won a series against one of the best teams in baseball, lost one against an upstart and split one against a mediocre team. Still, they came off the 8 game trip 4-4 which could have been worse just as easily as it could have been better.
Scott Merkin is just as confused as I am, even with the solid win yesterday.
All it took was a pregame warmup in the visitors' bullpen Wednesday at Citi Field for Jake Peavy to know that his back was loosened up and ready to go.

As Peavy got into the game against the Mets, though, the White Sox right-hander realized something was off.

But judging by the way he pitched in the White Sox 6-3 win over the Mets, Peavy found a way to get around this problem.

"After the bullpen, just no feel," Peavy said. "I didn't have a lot of feel for really anything. Command-wise, I wasn't sharp."

That critical assessment probably wouldn't get many seconds from the Mets, who managed one run and three hits off Peavy, who struck out six and walked two. Peavy's pitch count did reach 114 by two outs into the seventh inning, a byproduct of some heavy counts early.

"Sometimes when you're facing good pitchers, you're not going to get a lot of good pitches to hit," said Mets manager Terry Collins, referring to his offense's shortcomings against Peavy. "We had an opportunity earlier in the game to punch a run across and just keep it close. We're not adding on. That's the thing that hurts us."

"I found a way to get through a lineup that was dangerous," Peavy said. "We made enough good pitches when we needed to get out of it, and there was some great defensive plays."

One of those highlight reel-quality defensive plays came from Dewayne Wise, after Lucas Duda matched Alejandro De Aza's sixth career leadoff homer with a homer to start the second. Mike Baxter reached via a one-out walk two batters after Duda and Ike Davis followed with a blast to center that looked as if it might clear the 408 mark on the fence.

Wise raced backed, turned a couple of times and made an over-the-shoulder grab for the second out. The Mets didn't score in that frame, and the same was true in the fourth, after David Wright reached via a leadoff walk and Duda took a called third strike.

John Buck followed with a hard grounder in the hole between shortstop and third base, which Alexei Ramirez corralled with a diving stop. He made a perfect throw from his knees to second baseman Tyler Greene, who completed the now-routine double play.

Instead of first and second, one out and Peavy protecting what was then a 4-1 lead, the inning was over. And if any doubts lived on concerning Peavy's back spasms, which caused him to miss last Thursday's scheduled start in Texas, they were erased by a volatile Peavy double fist pump and a point toward Ramirez after the play, showing he was feeling no pain.

"If you don't play defense, you're going to lose games, and tonight we played pretty good defense," White Sox manager Robin Ventura said. "Alexei's covering a lot of ground, even Wise is covering a lot of ground. It's important to us. If we don't do it, we're not as good of a team."

"It's what we did last year," Peavy said. "We made the plays we were supposed to make, made the outstanding plays from time to time and got some timely hitting."

This effort against the Mets was Peavy's first start since beating the Rays on April 26 and marked the White Sox 900th quality start since 2003, the most in the Majors.

While Peavy was dealing, the White Sox offense was notching six runs on 13 hits against Jeremy Hefner and four relievers. Those totals might not exactly indicate an outburst, but it's quite a high level of production for a team that became the third in Major League modern history to have just one baserunner in an extra-inning game on Tuesday against Matt Harvey and Bobby Parnell.

A three-run third gave Peavy pretty much all the support he needed. De Aza and Ramirez singled, and Alex Rios doubled home a run. Conor Gillaspie followed with a two-run double blooped to center, giving the White Sox four straight hits and their most consecutive hits in an inning this season. Paul Konerko added an RBI single in the seventh, and Rios homered in the ninth, leaving him just a triple short of the cycle.

"You get the inning where you get multiple runs, and that's the one where you start getting a little bit better feeling, and yank" target="_blank" title=ou tack on from there," Ventura said. "Getting one early is nice, but having the three-run inning, that's the one that makes you feel good."

Wednesday marked the first 2013 Interleague victory in five tries for the White Sox, who stand at 164-124 all-time vs. the National League. They also finished this three-city road trip with a 4-4 record, completed by Jesse Crain striking out the side in the eighth and Addison Reed doing the same in the ninth.

Not too bad of a showing, considering some of the offensive shortcomings along the way.

"Big win. We needed to come back and win after what happened last night," Peavy said. "It was nice for the boys to respond. There's no better way to go on an off-day and to end a long road trip than with a win."

"We had some hits up and down the lineup," said Konerko, referring to every starter but Peavy having at least one hit. "It beats losing and getting one-hit, I can tell you that. It was one good game. It was nice to get a win and just try to build off of this and go in Friday."
There was one play when Rios scooped up a nasty hopping grounder, spun and fired a laser to Konerko which was a hair to the right of the bag. PK pulled it in (I'm not sure how) and ended the inning. We need to see more stuff like that.
Lots more stuff like that.
Follow us on Twitter!
Tweet
Visit us on Rebel Mouse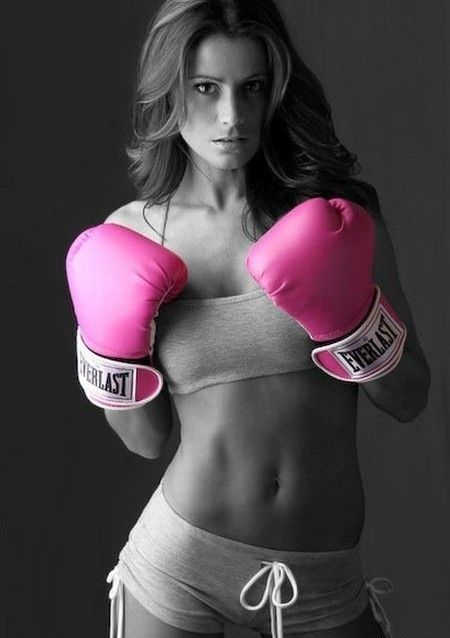 Nobody on the Bulls got the memo. They were supposed to be mildly good for a half or so and then let the Heat roll on to victory. It was a very simple script for them to follow.
Buuuuuuut, NOOOOOO!
After puking their way to victory against the Nets they went down to Miami and left their blood all over the Heat's nice clean court. This team is rapidly running out of precious bodily fluids to share. Certainly there would seem to be some limits imposed by polite society.
Then again, who said the Bulls are polite? Why not take a whiz on the floor if that's what it takes to ensure victory?
I'm sure the battle cry of "Whip one out for the Tibber" would be in T-shirts worldwide within hours.
As you may have guessed, the Bulls won yesterday. But not before having their insurance rates go up another 15%.
Aggrey Sam at CSN Sports Net was at the game and has the whole story.
From Jimmy Butler taking on LeBron James in a head-to-head matchup to Nate Robinson responding to a bloody lip with a second-half scoring outburst, in Game 1 of the Eastern Conference semifinals, the Bulls played their trademark blue-collar brand of basketball to perfection Monday night at American Airlines Arena.

But in the end, in order to pull off the unthinkable, a 93-86 series-opening upset win, a heavy dose of Robinson fourth-quarter heroics were necessary.

Slow offensive starts by both teams were the order of the evening, but while the Heat went 0-for-7 at the outset of the contest, the Bulls, propelled by Joakim Noah (13 points, 11 rebounds), built an early cushion.

However, two quick fouls on Noah midway through the opening period put a damper on things, as did Miami gradually closing the gap.

The hosts appeared to be rusty after a long layoff following their first-round series sweep of Milwaukee and the undermanned Bulls capitalized as best as they could, with Butler (21 points, 14 rebounds), matched up with league MVP James (24 points, eight rebounds, seven assists)—he was presented with the trophy by NBA commissioner David Stern prior to the contest—making contributions on both ends, they again obtained some breathing room, despite Carlos Boozer also picking up a pair of early fouls.

A lift off the bench from big men Taj Gibson (12 points) and Nazr Mohammed furthered the visitors' cause and after a quarter of play, the Bulls held a 21-15 advantage, following Heat backup point guard Norris Cole's buzzer-beating floater.

Miami began inching closer at the beginning of the second quarter, forcing Bulls turnovers by trapping rookie point guard Marquis Teague and reserve swingman Daequan Cook before they even reached midcourt.

Chicago native Dwyane Wade (14 points) and the league's all-time 3-point marksman, Ray Allen, also got it going and were factors in the Heat overtaking their guests, prompting a Bulls timeout and the return of their starters.

Noah and Boozer, as well as the perimeter trio of new ironman Butler, Robinson (27 points, nine assists) and Marco Belinelli (10 points, seven rebounds) rectified things for the time being, seizing the lead back, but with the return of James to the game and reserve sharpshooter Mike Miller also making his presence felt, Miami continued forcing turnovers—the Bulls had 11 in the first half—and began to capitalize as halftime approached.

Adding insult to injury was Robinson suffering a upper lip laceration and having to go to the locker room after diving for a loose ball with James—who struggled with his scoring, but made an impact as a playmaker, defender and interior force—symbolizing the Bulls' plight, but with Butler and Noah leading the way, not only did the visitors manage to stay in the game, they knotted it up at 37 apiece at the intermission, following a Noah layup off a beautiful Teague setup with 1.5 seconds left in the period.

After the break, Robinson's scoring led the way for the Bulls in the close-knit affair, while Wade shouldered the offensive burden for the poor-shooting Heat, as fellow All-Stars James and Chris Bosh struggled to establish themselves as scorers.

But as Bosh started to find his shooting touch and James found a comfort zone in being a distributor, Boozer continued to struggle as a shooter and Belinelli was effectively taken out of the game with James assigned to defend him, though the visitors were still able to stay within striking distance.

As the third quarter wound down, the Bulls managed to stave off one of Miami's patented spurts, as Robinson's explosive scoring and a continued solid defensive effort did the trick.

Heading into the final stanza, the Bulls trailed, 62-58, behind Robinson's 13 points in the period.

Butler had done an admirable job of limiting James all evening, but as the fourth quarter began, the MVP began to assert himself offensively, scoring the Heat's first six points of the frame, though there wasn't a noticeable difference on the scoreboard, as the Bulls were able to hold off a James-powered potential Miami spurt, with Gibson, Noah and Robinson serving as catalysts.

In his individual battle with James, Butler had fared well, but as James became increasingly persistent in forcing the issue, the superstar found success and helped the hosts acquire some separation from the visitors.

But the Bulls didn't wilt—from Belinelli to Gibson to Butler, they hit clutch shot after clutch shot to tie the game or take the lead, albeit briefly—and as the game entered its stretch run, it was tied at 83 apiece with just under three minutes to go after a pair of Robinson free throws.

After the Heat went up by three, Belinelli got two cracks to tie the contest on the same possession, courtesy of a Noah offensive board, and knocked down the second, leading to a Bulls' defensive stop and on their subsequent trip, a Robinson jumper off the dribble to give them an 88-86 lead with 1:18 remaining.

Following a Heat timeout, a Wade jumper was off the mark and Robinson made a driving layup over and through a forest of Miami defenders with 45.5 seconds on the clock, silencing the partisan Heat crowd.

A James airball on the next possession led to the Heat fouling Robinson, who split a pair of attempts from the charity stripe with 24.6 seconds left and the visitors nursing a 91-86 advantage.

James missed a 3-pointer from way behind the arc and Robinson fittingly closed out the game on the line, sending the legions of white-wearing South Beach denizens home in shock.
Do I think the Bulls can win this series? No. But I didn't think they could beat the Nets either. So I may be proven wrong. But even if I'm not, this team has given its fans one hell of a ride.
CLICK HERE TO RIDE THE BLOODY BULL
Follow us on Twitter!
Tweet
Visit us on Rebel Mouse