It's true that this blog is probably the most popular anti-Jay Mariotti blog to date. I would like to think that we came up with this novel idea, but there is one man who has been (often critically) writing about Mariotti for years: Michael Miner of the Chicago Reader. I highly recommend that you all read this
fantastic article he wrote about Jay
, which basically says the same thing as Wilbon's quote: Jay's excuse that he is afraid to go in the clubhouse is not valid. My favorite part:
A YEAR FROM NOW someone will ask Ozzie Guillen, "What about that sensitivity training?" and he'll say something like "Took a correspondence course—my son helped me fill in the answers," and the world will laugh. Jay Mariotti won't laugh. The Sun-Times columnist isn't the type to laugh or be laughed with. He's a humorless loner. And when the White Sox manager called him a "fucking fag," writers around town wagged a finger at Guillen but sidled away from Mariotti. "I've got a lot of reporters jealous of me. To hell with them," Mariotti told me. "I call those reporters 'housemen.' They need to take care of themselves and break some stories in town."
I love that Jay says things like this. He is like that annoying guy at work that everyone hates. He is constantly made fun of at any number of parties that he is not invited to. Nobody wants to be left alone with him and nobody will defend him. But does that coworker try to change his tune? Does he try kindness to make a friend? Does he go out of his way to make someone else's life easier? Nope. He just digs in to his misguided convictions and further alienates himself. Jay is that guy. At any point during this fiasco Jay could have admitted that he has made
a few
millions of mistakes in his coverage of Chicago sports. He could have apologized and used this incident as an excuse to return to the roots of being a sportswriter: actually making contact with athletes. He could have approached Ozzie Guillen and tried to resolve their differences, probably ending in a very interesting column. He could have given us some insight into what makes him the disenfranchised, bitter man that he is - ANYTHING to make him even a bit more likable. But did he? No. He made excuses. I challenge you to find anyone in Chicago who believes that Frank Thomas would have really violated Jay with a bat. I doubt that anyone actually believes that Jay would be in any sort of physical danger if he went to the Sox clubhouse. He comes across as petulant and as a liar. There is not a shred of honesty or self-awareness to be found. If Jay were to write a column acknowledging that he is widely disliked, and cited the probable causes, I would gain an ounce of respect for him. If he tried to improve upon his flaws I would actually feel bad for having this blog. But that's the beauty of Jay. He doesn't blame himself. He blames everyone else. Everyone else being athletes, owners, readers, the city of Chicago and now other journalists. That is the essence of what makes him so easy to dislike. ** Update: For those of you wondering about Jay's lack of columns this week, the most reliable news we have is that he was told to take a little time off, based on the idea that this controversey is bad for him. He has threatened to extend his little vacation out of anger. We remind you: this has happened a lot with Jay, but like his writing, his threats carry little conviction. **
Since this blog was started almost two months ago we have received a surprising amount of praise from those readers not related to Jay. That's what is by far the most interesting issue of fag-gate: nobody but family has rallied to support Jay. Sure, people condemned Guillen's word choice, but they didn't have any problem with who it was directed at. This quote is from Michael Wilbon, one of Jay's ESPN colleagues who also happens to be from Chicago:
"Ozzie [Guillen] owes no apology to Jay [Mariotti of the Chicago Sun-Times], my friend for 16-plus years and someone I like very much. Jay can say all he wants that he's not welcome in the White Sox clubhouse. ... When you write tough, critical pieces, you show up the next day. ... This isn't debatable. It's not optional. It's mandatory. Go to the locker room, period. And Jay doesn't live by the code. And now, understandably, the White Sox are on his butt. ... Athletes respect people who are right there, available and accountable. And if you aren't, you get what you deserve."
Jay is already afraid to enter the clubhouse of professional sports teams, and at some point he's going to become afraid to enter the press box. The universal dislike he enjoys has got to have him considering where he went wrong. But we all know what this really means: if Jay is afraid to go in the press box, then who is going to be "that guy" who touches every hot dog in the press buffet to check its texture before finally selecting one? My vote is for Les Grobstein. We'll be back with more later today. ** Seeing as Michael Wilbon was a Northwestern graduate, and we both attend(ed) the school, we'd be remiss if we didn't send our sympathy to the family of Randy Walker. **
Let's see... The Bulls are drafting, the White Sox and Cubs are playing each other,
the Chicago Bandits are starting a big series with the Michigan Ice
... Seems like a bad time for the self-appointed messiah of Chicago sports writers to be mysteriously absent... Today is the third day in a row that Jay has not appeared in the Sun-Times. I'm not saying Jay has been fired, but a forced vacation certainly seems to be a step in the right direction. More as this develops... (Does that "More as this develops" make us seem more legitimate? Yeah, I thought so, too.)
*** Shirts are no longer for sale *** Well, friends. It is here. Jaythejoke.com has a t-shirt, and it features a hot dog reading a Mariotti column (the paper is the Chicago Times, but there is a sun logo on the front) and crying. You can get this shirt in 4 delicious flavors and 4 different sizes. Click on the image to see more detail. Total cost AFTER shipping is $14. Also - we plan to invest all the money we make into the site. At some point we hope to make this a place where Chicago sports fans can come to talk about our teams and show that we have a lot more insight than Jay Mariotti. Please support the cause! And thanks. *** This shirt will be sold until the end of this week, at which time it will become a collector's item. ***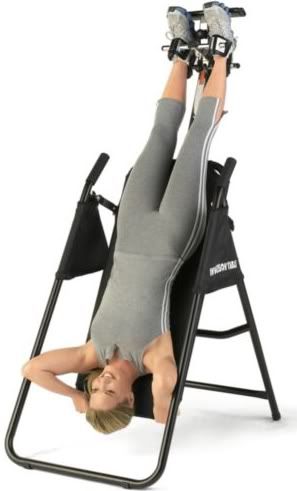 Rumors are swirling that the Sun-Times has asked Jay to take a "vacation" for a little bit. This all seems very suspicious seeing as it is the week of the second Cubs/Sox series... While we at Jay the Joke certainly appreciate any day that doesn't feature waking up to Jay's column, we can't help but be a little curious as to where he is. That's where our faithful army of supporters comes in. We need your help finding Jay! -- If anyone knows his home address I think we can all agree that is a safe place to check. You know that Jay has one of those bizarre contraptions where you hang upside down in order to get a little taller. I'm imagining a scenario where Jay accidentally breaks both arms during this "inversion" and cannot get back into the upright position. I figure the blood would rush to his head and eventually cause him to black out. -- Is it too much of a stretch that believe that Ozzie's slur against Jay was rooted in truth?
London's Pride Parade
is this weekend in England. There are three reasons this might be the pride parade Jay refuses to miss: 1. He is a sucker for the accent. 2. He feels freer outside of our country. 3. He feels he looks much "buffer" in his British Flag speedo than his American Flag speedo. Again, this is all speculation, but if anyone could monitor the parade for Jay (he'll probably be on roller blades), we'd really appreciate it. -- Could somebody please drive to Pennsylvania and look in Geno Mariotti's windows? It wouldn't surprise me to see Jay curled up in his father's lap, sobbing as his dad runs his fingers through Jay's pompadour. And please don't worry about us. We've hired a bodyguard and told him to look out for a short guy with a face full of rage.