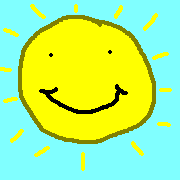 Fresh off yesterday's scathing critique of his constant negativity, Jay appeared to be all rainbows and sunshine this morning while touting Jermaine Dye for A.L. MVP. Not only that, he admitted to being one of those who once thought signing him in the wake of losing Magglio Ordonez was a terrible move. A column with a positive tone in which he admits to being wrong? Is it possible we're getting to him? To be quite honest today's column was decent. I agreed with most of it and there were only one or two parts that made me throw up in my mouth. But just in case we started to like him too much, the old Jay shined through at the end of the column with a complete tangent about Ozzie Guillen supposedly ordering Freddy Garcia to plunk America's favorite bat tosser, Delmon Young: "If the Blizzard was trying to wriggle his way into the good graces of umpires everywhere by hitting Young, it's a strange time and place. Focus on the playoff race, please." Leave it to Jay to take a break from an upbeat column about an underappreciated star to take a random shot at a favorite enemy. I guess the Jay we've all come to know isn't going anywhere after all.
"He was Coach of the Regular Season, not Coach of the Year." That's how Mariotti began his Tuesday column about the possibility of Lovie Smith eventually losing his job if he sticks with an ineffective Rex Grossman too long. He really seems to take this perverse joy in rooting for people to get fired or demoted. Maybe that's hypocritical of me to point out since I'm constantly rooting for the Sun-Times to demote Jay to paperboy. So be it. Anyway, Jay's basic argument is the Bears cannot afford another season of sub-par quarterbacking with the division there for the taking, and Grossman must be demoted if he can't get the job done. So if Grossman sucks, the Bears should play Brian Griese. Really? You think so? If there's one thing Smith has proved during his coaching tenure, it's that he has no problem making a change when someone isn't performing. Doesn't anyone remember Grossman's dramatic halftime entrance last year when a fair number of people still thought the Bears should stick with Kyle Orton? At least now if Lovie has to make a tough call like that Jay can claim he thought of it first. Sure, I wish Grossman had performed better this preseason, but it's still the preseason. Everyone seems to forget most of Griese's heroics are coming against second teamers. Preseason games have to be about the worst measure I can think of to figure out who should be starting and who shouldn't. Ok, maybe astrology or a Scrabble tournament would be worse. But still, preseason games aren't great either. I want to see Grossman when it matters before we start clamoring for his head. And let's keep in mind that in Grossman's biggest game to date, last year's playoff loss, Rex played pretty well against a good defense while his own defense let the team down. Maybe it's just the silly fan in me being too sentimental, but I've waited too long to see if Rex can take over the team to throw it away over a few poor preseason performances. I understand football isn't like baseball where you can lose your first 10 games and recover by the All-Star Break. I understand if the Bears drop their first two games and then switch to Griese but wind up missing the playoffs by a game, everyone will point to those first two Grossman starts. I can live with the risks. Grossman's had a tough start to his career and I want to see him get a chance to succeed. Yes, Jay, I'm hoping things go well for an athlete in Chicago instead of rooting for them to fail. You should give it a try sometime, it feels good.
Dear Jay, First of all, I know you're reading this. You mentioned this blog on The Mike North Show and you referred to "weird internet creatures" in a column last week. Now that we have acknowledged that... Take a day off! Please! Obviously the stress of writing all those amazing golf columns is getting to you. Berating Ozzie Guillen for saying that people don't like him because he's Venezuelan? As a white male from suburbia, I'm sure you have an interesting insight into race in America, but why don't you keep it to yourself? Also, you miserable bastard, this is old news. If you are going to steal from AP stories, at least be current. This happened days ago and frankly, nobody cares. We get it. We really do. Ozzie called you a fag. Instead of making him look bad, it made you look bad. It became obvious how much the entire city really hates you. There's no need to keep lashing out about it and demanding that Ozzie needs more sensitivity training. You claim to know what the Sox need, but you ignore the fact that you've been proven a moron when it comes to baseball. You flip-flop depending on how a team did the previous night. Would this article have seen the light of day if the Sox had won last night and pulled within 4.5 games? I doubt it. You write:
Someone explain why the man's ego is undernourished, why he always needs to defend himself.
I'll tell you why he needs to defend himself. Because there are enough pathetic morons like you, Jay Mariotti, always attacking him when the moment presents itself. If it weren't for bitter short guys, I imagine Ozzie's life would be a lot easier. Sincerely, Patrick Dahl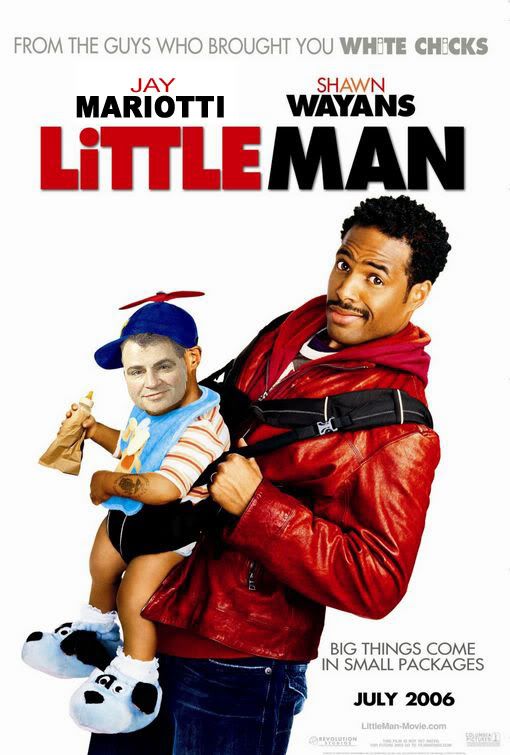 Jay wrote a column about Luke Donald's chances to win against Tiger Woods today. The following is a list of people who he insulted for no particular reason: - Jenna Jameson - The Cubs - Samuel L. Jackson - The Northwestern Women's Soccer Team - Zinedine Zidane - The guy Zinedine Zidane head-butted - Alex Rodriguez - Mike Weir So much hate, so little Jay (I mean this very literally - Jay is a very little man).