Just wanted to pass along this quote from Curt Schilling's blog about this ridiculous sock incident:
Does anyone stop reading their newspapers? Watching the shows they appear on? The answer to that is no. Instead of using the forums they participate in to do something truly different, change lives, inspire people, you have an entire subset of media whose sole purpose in life is to actually be the news, instead of report it. They have little to no talent at what they do and other than a mastery of the English language their skill sets are non-existent.

Watching Woody Paige or the plastered made up face of Jay Marriotti spew absolutely nothing of merit on sports, day after day, makes it easy to understand how Gary Thorne could say something as stupid, ignorant, and uninformed as he did the other night.
His line about Jay trying to be the news is dead-on and something we've been saying here since this site was founded. Kudos, Curt!
Ignorance has its privileges [38 Pitches]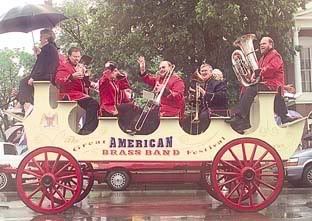 It's amazing what a couple of games can do.
After blowing their season finale against the Heat and a shot the number two seed in the Eastern conference, everyone was pegging the Bulls for another one-and-done playoff performance.
Now? Writers are practically shoving each other out of the way to see who can lavish more praise on them.
Mariotti has done everything but fax Luol Deng a marriage proposal in the last few days. Jay, remember when you wrote this?
The message: Don't bother us until you're serious. And if you're not serious enough to at least advance to the second round, maybe it's time to rescue Kevin Garnett from his Minnesota purgatory or Pau Gasol from his Memphis rut and trade some of these kids that Paxson values and protects like his own children.
Who do you think would have been the main trading chip in those deals, Jay?
Greg Couch just made it sound like Ben Wallace's effort against Shaq in Game 2 was the only time Big Ben exerted himself all season, even though anyone who has watched the team know what a huge defensive and IQ upgrade he is over Tyson Chandler. Just a couple of weeks ago Couch said a first round date with Miami would all-but guarantee an early exit because of, you guessed it, lack of low-post scoring. Now he's loving the Ben Wallace signing.
But like Mark McGwire before me, I'm not here to talk about the past.
Well, I'm almost done talking about the past. Here's what I wrote on April 4 when I said, among other things, that I liked the Bulls chances against the Heat.
If you note the respective dates, that's four days before Couch wrote, like just about everybody else in the country, that the Bulls lack of low-post scoring would do them in.
But now the momentum is truly building. I was at a bar last night and heard these peculiar sounds, which turned out to be patrons other than my friends cheering for the Bulls.
You see, I'm one of the few poor saps who stuck with the Bulls through the lean years. When Brent Barry, Ron Mercer and Eddie Robinson passed for big-time free agents. When losing by single digits was considered a moral victory. When my friends and I would triumphantly celebrate a victory over Utah that ended the Bulls 0-for-1,200 on the circus trip and act like we had just won a game 7.
Now it appears the Bulls could be poised to make their first serious playoff run since the '90s, when deep runs into the playoffs were as dependable as snow in March and Marv Albert wearing a toupee. There's a distinct buzz around this team I haven't heard since those days. Not even during the Miami series last year.
Faced with hoards of folks who bailed on the Bulls once Jordan left town inching themselves back onto the bandwagon, the diehard fan is faced with a dilemma.
Scoff at them when they make comments like "say, that Luol Deng character is pretty good" or "who is that Seff-a-loosha guy," and trumpet your superior commitment, or just smile, shrug and be happy people are paying attention again.
Ultimately, you have to go with the latter.
Being a diehard fan is a strange affliction. Having your team lose can cause serious emotional (and sometimes physical if sharp objects are nearby) pain. When we see people getting on board only for the good moments, it's only natural to begrudge them a little for not having paid their dues with the requisite amount of suffering.
But the reality is, not everyone is insane/delusional enough to follow every game of a 15-win basketball season. In some ways we envy these people who can turn their fan switch on and off, turning it on at only the most opportune moments. They are probably at significantly lower risk for heart disease.
In some ways, the bandwagon-jumper and the diehard have a mutually beneficial relationship. We explain to them the ins and outs of what they missed, putting into context why it's big to have Andres Nocioni back and why James Posey is evil. They make the bar more crowded, make the cheers just a bit louder and help fill the streets after a big win.
Barring an epic collapse against the Heat (which I'm not writing off, but there's no question who has been the better team so far) the Bulls will play the biggest playoff series since MJ left against none other than the hated Detroit Pistons. Those games will be true destination viewing and maybe bring some fans back into the fold who questioned whether this team was worth our time.
Those of us who stuck by them through the years are more than happy to make room. Even for you, Jay and Greg. But please don't sit too close to us.
I don't think I can stomach another extra-inning Cubs game this season.
Not because of their complete inadequacy in close games. I'm a Cubs fan. That's nothing new to me.
But the uncanny ability of Len Kasper and Bob Brenly to put the hex on every time the Cubs have a glimmer of hope for winning the game is really starting to get to me.
Here's a sampling from last night's meltdown against Milwaukee (paraphrased):
Felix Pie steps up to the plate in the 10th inning:
Kasper: Hey, this sure would be a heck of a time for Pie to hit that first major league home run!
Brenly: Sure would Len! Gee willikers!
(Pie flies out to center and Alfonso Soriano steps in.)
Brenly: What do you know, Soriano doesn't have a homer yet this season, maybe he can get it done right now and end this thing.
Kasper: That sure would be swell, Bob.
Look guys, we know having a rookie phenom walk off with his first major league home run would be exciting, or that extra innings would be a perfect time for Soriano to finally go yard in a Cub uniform. You aren't really breaking any new announcing ground there. Are you just trying to say these kinds of things over and over so it will seem like you predicted it if it actually should happen?
What you are doing is convincing me there's absolutely no way it's going to happen once I hear it come out of your mouths. Collectively you two are a bigger jinx than cousin Oliver from the Brady Bunch.
It's not just extra innings. Anytime I hear Kasper praise a Cubs pitcher for his "No Hitter Through Four!" I can pretty much guarantee the opposition is leading off the fifth with a hit. I know announcers have to report what is taking place in the game, but can't anyone with a first-grade education figure out that when the other team has a "0" below the "H" it means the pitcher has a no hitter going?
Sometime I think Kasper does this stuff just to spite me, which would be strange since he doesn't know who I am.
When the season started I really thought Bob and Len were starting to grow on me. Len is a decent play by play guy who occasionally drops obscure Waiting for Guffman references. Bob was starting to mix an occasional insightful observation with his usual arsenal of "Brenly – Tales of Journeyman Catcher." But it just hasn't clicked.
If the new ownership wants to really endear itself to Cubs fans, it will throw whatever ridiculous contract it takes to bring Steve Stone back to the booth. I still can't believe we lost the best color man in baseball just because we had a bunch of whiny, spineless players and a manager who couldn't control his clubhouse. It's the biggest tragedy to strike the Cubs since that guy did that thing in 2003.
At least we know Len or Bob will never say "Hey, you know what would be great, if the Cubs brought that Steve Stone guy back." Then we'd know for sure it wasn't happening.
I wanted to take a quick break from our regularly scheduled bantering to plug a charity event. The Chicago Poker Open is being held tomorrow night at the Hard Rock Hotel. The event benefits the Boys & Girls Clubs of General Wood, Little Village and Kanoon, which serve nearly 3,000 Chicago Children. Richard Roeper is among the celebrity participants. Sadly, Pat and I are not among the celebrity participants, partly because we are not celebrities but also because Pat is in LA and I will be out of town.
Still, if you have no plans for tomorrow night and a mild to severe gambling addiction, here are the details:
Date: April 20th, 2007
Time: 7:00 p.m. — 1:00 a.m. Doors Open at 6:00 p.m.
Location: Hard Rock Hotel Chicago
230 N. Michigan Ave.
$250 Card Shark Tournament
• 50 Seats Available
• Prizes awarded to top 3 places
o First Place - $5,000 Visa Gift Card
o Other prizes TBD
o Final Table (10) players will also receive CPO gift bags
o Unlimited re-buys are available through the first hour along with one optional add-on at the first hour break for both events for half of the original entry fee.
$100 Novice Tournament
• 150 Seats - Prizes awarded to top 5 places
o First Place - $2,000 Visa Gift Card
o Second Prize - All inclusive Caribbean Vacation to Curacao courtesy of Sunset Water
o Unlimited re-buys are available through the first hour along with one optional add-on at the first hour break for both events for half of the original entry fee.
For more information visit www.chicagopokeropen.com or www.myspace.com/chicagopokeropen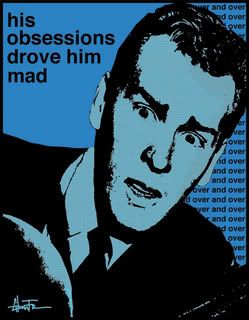 Having just returned from over two weeks in France, you'd think I would be used to short, angry and bitter little twerps. Turns out, I'm not.
Last night, Mark Buehrle brought an excitement to the South Side that hasn't been felt since the World Series. He pitched a no-hitter, which will forever help die-hard fans remember where they were on the night of April 18th.
For the two hours and three minutes that Buehrle exhibited total dominance, Sox fans weren't thinking about the win. They weren't thinking about the team's record, their contract situations, their rotation or their manager. They were simply enjoying a baseball rarity. And when the game was over, the team wasn't the only thing happily jumping around, as countless calls were undoubtedly exchanged between friends and family. In a long season, this was a moment of bliss. In a larger sense, this is what baseball is about.
To everyone except one one person: Jay Mariotti.
To Jay, this was just another excuse to trot out his petty grudges. You see, Jay couldn't even get through the first paragraph without calling his personal enemy, Guillen, a motormouth. And for the rest of his column, Jay dwells on comments that Ozzie made about… Well, I can't even remember what Ozzie's latest controversy regards, as only a true nutjob would focus on the negative after last night's experience.
Of course Jay, who is nothing if not a man completely void of "perspective", makes his entire column laughable when he writes:
Let's hope the Blizzard collects some perspective about what's truly important in baseball and life.
Obviously Jay has given up on that quest. Even a magical moment such as a no-hitter cannot distract him from his psychopathic obsession with Ozzie Guillen.
How embarrassing.
Editor's Note: Comcast Sportsnet will be replaying the Sox game at 2:30 central time today. [CSN]