Okay, this hit the national consciousness a few days ago. I was, originally, going to ignore it since it seemed picayune and another retread of those "Win one for the ..." slogans that get tossed around every locker room. But, judging by the thread inside here and the responses on several other blogs, it may become the 800 lb gorilla in the room. Simply put, for those who missed it, Chicago Blackhawk's coach, Denis Savard, was attempting to fire up his young team. In a post game tirade, the kind only coaches ever get to truly make, he somehow reached through the fabric of time, found the primordial essence of when early-humans first discovered they needed other early-humans to survive and would need to place the needs of the group above those of the individual and distilled that concept through the logo of the Hawks into four powerful words.
"Commit to the Indian!"
Had he said "Commit to the team! or "Commit to the Organ-I-zation!" or something like that, no one would have noticed. But, he said "Indian."
The Hawks, unlike universities who have recently had to retire their mascots, are a privately held institution and relatively immune to the whims of the PC Police and their ilk. Moreover, the Hawks have a long tradition of honoring the people their logo represents through charities and other endeavors. Their logo, and what it stands for, is as far removed from the Chief Wahoos of the world as can be.
New poster, El Rosado, has eloquently stated his case against the use of Native American mascots. He even quoted, Native American author and social commentator, Carlos Montezuma's famous 1915 speech on the indignities posed by an Indian mascot. I should note that Mr. Montezuma was also an 1884 graduate of the U of I and that they had not added their infamous mascot at the time of his speech. He was referring to other institutions.
I am sure that the 1927 debut of the Chief was a thrill for him. In all the wrong ways.
Nevertheless, there is always another side to any story. In this case, no serious debate can occur until people realize that, as early as 1907, poems, like this one by John T. McCutcheon, were being written bemoaning the extinction of Native Americans in this country. People from coast to coast seriously believed them all dead and gone. Thanks to the reservations, they were out of sight and out of mind. What few descendants that were still acknowledged were usually thought of as extras in rodeos or other popular entertainment of the day.
That attitude still persists to this day. Not more than 2 weeks ago my wife, who is part Lakota, was talking to a lady who was in her 40's. After explaining that she, my wife that is, was not from Calcutta the other lady finally caught on and said "Wow, I thought ya'll were dead by now."
Many well meaning, and - yes - they were white, people wanted to keep the heritage of Native Americans to the fore of the American consciousness. They, correctly, presumed that museums and scholarly lectures would have little effect on the masses. They also, correctly, presumed that Wild West Shows and other such entertainments were too cyclical and too subject to the whims of the masses. What might be popular in 1910 might not survive through 1911. In other words, left with few choices, they did what they could. And, no, it wasn't perfect, but you have to keep this part in mind before you move forward.
Besides the obvious mascots, their efforts lead to the Eagle Scouts and many other fine institutions that honored those who lived here before us.
You must also keep in mind that most of the upper Midwest is named after Native American words and phrases. You could no more excise them all, realistically, than you could remove the designation San (Spanish for Saint) from every West Coast city even if it contradicts your personal religion. The nomenclature is too entrenched.
While I am aware that the road to Hell is paved with good intentions, we must take care not to throw the baby out with the bath-water. Wow! How many cliches can I use in one paragraph? Even though many middle aged white guys, such as myself, are appalled by the Indians, the Redskins and the Braves, that does not mean that the rest of the Native American mascots can not truly serve their original purpose. With a little tweaking, and their new public presence, the Blackhawks could be a force for more than just sports.
The only real difference between me and the preening weasels and their protests (I exclude El Rosado from this designation since he actually thought about what he had to say and said it without rancor), is that I can not in good conscience DEMAND that they do so.
Therefore, unless and until my world-view is beaten into dust, I will proudly Commit to the Indian.
On a lighter note, since the advent of the PC Police invariably leads to a P.E.T.A protest of some sort, I may as well deal with them now.
Dear P.E.T.A.:

As a fan of a sport that began in frozen climes and was invented by my, fur wearing, brethren, I sometimes wear coats and hats made of animal byproducts. However, since I am a hockey fan, I am clearly unsuited for the delicate art of debate. Therefore, it would help me focus on the issues at hand if you were to present your side of the discussion by using a naked woman carrying a sign. In fact, so that you don't miss the opportunity to meet many hockey fans and gauge their thoughts on the issues, I strongly suggest that you enlist the aid of many such women and position them near each entrance of the UC.

In case you feel that your political position requires a degree of subtlety or nuance beyond my ken, then it would help if such position was presented by a naked woman with large breasts and a perky posterior. Signs are optional in this case.

Sincerely yours,

A Chicago Blackhawks' Hockey Fan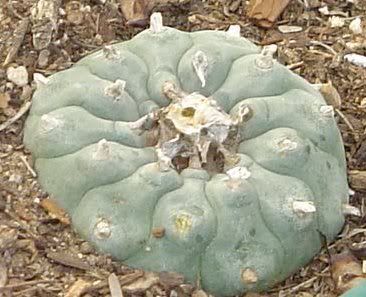 The thing about this audacious promise, which would constitute the biggest of all Super Bowl upsets, is that he'd better be damned right. Otherwise, he comes off as an all-time doofus, the football version of "DEWEY DEFEATS TRUMAN,'' courtesy of Chicago's less credible daily newspaper. - Jay Mariotti
Is there a less credible press conference than the NFL's much ballyhooed annual Super Bowl PR hype machine dubiously labeled "Media Day"?
Yesterday afternoon must have been hellish experience for Jay Mariotti. Even worse than being routinely outed as a fraud and hack by the Chicago Tribune and this rather Internet creaturish blog. Compound the crushing revelation of having a member of the opposite gender rival threateningly vying for Tom Brady's affections along with the arid climate alarmingly dehydrating and chaffing the pundit's chaps, it seems that Geno's favored son decided to live dangerously in a non-vinyl fetish manner and experiment with peyote.
After all, what other plausible explanation exists for today's rather juvenile hyperbole diatribe against Plaxico Burress' off the cuff assertion that the Giants will win the game 23-17?
The dumbing down of the sports media culture is never more apparent than this charade perpetrated by the NFL prior to the Super Bowl. It is ironic that a league normally paranoid over its image allows itself.... check that....., actually encourages to be annually defecated upon in public by certain degenerates of society that have no business being issued press passes for the NFL's crown jewel season ending event.
Thank God that the lovely Inez was able to restore some legitimacy and badly needed sanity towards the uber-important Media Day.
On a day when football players and coaches are hounded with inane questions concerning choice of undergarments, opinions over public displays of nose picking and toilet paper ply preferences, this event has long ago surrendered any attempt to field sensible and topic appropriate questions and truthful answers. All parties involved apparently are in on the joke and the players are hardly expected to be accountable towards any claims or assertions. This is as much of "Media Day" as the WWE is a legitimate sports competition. It is simply cheap exploitive entertainment at the expense of true journalism.
One would have to be on drugs or mentally deranged to believe otherwise.
One of the fun things about Jay The Joke is the interaction between members off line. Today's post was inspired by a conversation between Rocky Biddle and me. He even supplied the graphic. Thanks Rocky!
Last year, Jay's man-crush on Peyton Manning was mildly disturbing but almost within the realm of a, almost normal, fan's reactions. This year, Jay seems to have removed whatever mental blocks were in the way and has opened up a whole new level of journalism*. Most recently, his ruminations about Devin Hester reached such uncomfortable proportions that some of my gay friends were unsettled more than you could know.
Later, as the season progressed, he* hit levels of man love for Tom Brady that scared the hell out of us and were duly noted. We thought it couldn't get any creepier.
We were wrong.
Today our pungent pundit notes that multiple Superbowl winner, Tom Brady might, just might, maybe I mean, be in it for more than the celebrity poon.
As the perfect quarterback and perfect supermodel arrived at her place, in the perfect paparazzi fantasy, weren't we all assuming Tom Brady is in it largely for the glamour, the perks, the Maxim life for which every sports-watching dude actually might give up his high-def TV?
No, we weren't. Those of us who have watched Brady on the field either love him or hate him, but none have said he isn't there to play to the best of his ability. Never once have I heard about him running off the field to check his hair and makeup.
But, it appears that the attributes that make him the NFL's scariest QB are irrelevant.
He's a confessed metrosexual who goes to nightclubs called Butter, endorses the most expensive watches and rubs cocoa lotion on his face.
While Butter is only a single nightclub and not a national chain, we can ignore that and move on to the rest of the article*. It goes on to more E-Entertainment TV level journalism*, an odd rant about Joe Montana kidnapping Brady and the whole thing being caught on film .... there are Internet sites that sell fantasies just like that. It's just that normal people don't visit them.
Site favorite, Mom really did like him best, Hino has already started a thread on this, so CLICK HERE AND JOIN THE FUN!
Now hear this: There is no chance—none, zero, nada—that Skiles approached Reinsdorf and Paxson late last month with the specific purpose of quitting.
The above drivel is based on his* deep relationship with Scott Skiles and his* keen understanding of the dynamics of individuals in a team situation .... oh, I'm sorry, I'm laughing too hard to keep that up.
So, what is it based on? Well, nothing actually. See, actually calling Skiles and getting a comment requires work, and that is clearly a four letter word that Mariotti can't spell, let alone pronounce or do.
Later, in the same article*, we get this masterpiece of logic;
Rather than make a vaulable commodity feel special, the mission is to squeeze them financially and, subsequently, defeat them.
Yes, valuable is misspelled, but let's move past that. Neither Gordon nor Deng (the two people he* is discussing) have even played to the level of trade bait this season. Beyond that, when did it become an owner's obligation to just toss money at people and then give them a hug?
Nevertheless, just for fun, let's look at how Reinsdorf has treated star players. Overall, they get lifetime contracts. From Jordan to Konerko, he has always made it a mission to keep the players who not only embody the team's identity, but its spirit as well. As a Chicago sports' fan I would have as many problems with "Meet the whiney prima-donnas" being the team motto as much as Reinsdorf does.
Nevertheless, today we get a glimpse into the effort that Mariotti puts into each column* he spews forth.
Who can forget how Washington's Gilbert Arenas, in his blog, relayed his chat with ....
What Gilbert Arenas has to say about the inner business workings of a competitor is about as relevant as my thoughts on variable quantum mechanics. Quite possibly less so.
However, not to be out done by the literary genius of your average 4 year old, we get this bit of metaphor;
Every possession is constipation, a strain just to create a decent shot.
Good morning Chicago, how's that visual sitting (as it were) with you?
I could go on and on, but my wife is begging me not to right now since she wants breakfast, so I will instead direct you to the thread already started by TomD. Click Here to Join the Fun!
One of the things that we take pride in here at Jay The Joke is doing our research. If we're going to state something as fact, we've got the references to back it up. Like all other humans, we sometimes make mistakes. In that case, we'll also admit, in light of evidence to the contrary, that we were wrong. This is something that Jay Mariotti rarely does.
In order to substantiate our arguments, we rely on various search engines such as Google, Find Articles, and others. Using these, we've found out that Jay has used the phrase "City of Weak Shoulders" in more than fifty columns*. Earlier this week, however, we've noticed that the material that we relied on from the search engines mysteriously disappeared. It no longer is available from Find Articles and the Sun-Times archive of Jay's work* only goes back to the beginning of this year, with only a few minor exceptions.
As a result, we're forced to guess as to the reason. It also brings to mind the Wikipedia case, where Jay's biography was suddenly locked, and no longer allowed to be edited. This runs wholly contrary to the ideals and principles of a wiki based web site. In this case we could only assume that Jay or someone representing him* got the owners of this non-profit web site to prohibit others from modifying the contents. From this we assume that the site was threatened will legal action if it didn't comply.
So what's the reason for the removal of the material from the search engines? Did the Sun-Times, in view of its more than shaky financial situation, suddenly decide that removing the material from its web server would somehow save them money? If so, how? There's no indication that the material is now considered premium content, as the Tribune does with articles older than 30 days. Even if it were premium content, wouldn't the Sun-Times want it to show up on a search engine's results to help generate additional revenue?
I won't speculate on the reasons here. I'll leave it up to you, the reader, to draw your own conclusions. So come on in to the forum and discuss this or other issues.