Dumping Paris Hilton was a good decision. Selling "My NAME IS URL'' t-shirts for $18.95 was a bad decision. Understanding why he should play linebacker in the NFL, instead of safety, was a good decision. Sending allegedly nasty text messages to Tyna Robertson, the mother of his child, was a bad decision. - Village Idiot
The Chicago Sun-Times extending the hateful dwarf's contract to 2009 was a bad decision. Matt and Pat founding Jay the Joke was a good decision. Constantly regurgitating Brian Urlacher's private life simply to embarrass the linebacker was a bad decision. Jay's parents not siring more offspring was a good decision.
Just when one truly believes that sports journalism could sink no lower, the back page pissant grabs his sandbox shovel and starts frantically digging. And sooner rather than later, that downward tunnel to China will be successfully completed by the arrogant ass and shame of Chicago. Assuming of course, Hell is not first invaded and embraced as a homecoming.
Jay Mariotti's hatred towards Brian Urlacher is disturbing to say the least. After all, other than suggesting that the tyrannical windbag would ideally serve as an effective tackling dummy a few seasons ago, what unpardonable sin has Urlacher committed to deserve these deeply personal attacks? Unbeknown to the world, did he also suggest that Lord Voldemort was a bundle of sticks?
Not content to stick with sports related commentary, Mariotti is simply incapable of presenting an on topic argument without resorting to:
1. belittling the player's previous relationship to Paris Hilton
2. airing out Urlacher's text messages to Tyna Robertson
Evidently, the pundit is not quite as confident and smug about his alleged journalistic prowess as perpetrated during those daily ESPN camera mugging sessions. When it gets down to the brass tacks of actually writing a sports column, the needle hits E on the brain gauge rather quickly. So Jay resorts to mud slinging in attempt to damage the credibility of his targeted subjects in order to allegedly prove his point on sports matters.
Shallow. Inept. Cowardly. Disgraceful. #!?*&!. These are all words that come to mind in attempt at describing Mariotti's weird and perverse fascination of #54's sex life.
Yes, Brian Urlacher once upon a time dated Paris Hilton. Eons ago.
For God's sake Jay, get over it. Why the obsession? Are you that jealous of Urlacher hitting the sheets with the hotel heiress or is it the other way around?
Ick.
And what purpose is exactly served by continuously reopening the festering wound between Urlacher and Robertson other than to humiliate? This adds nothing to an opinion on the current contract dispute. It is a cheap character assassination ploy to satisfy a personal vendetta and nothing more.
Evidently Urlacher's custodial battles are an exploitative source of disposable amusement for Jay Mariotti to sensationalize and beef up his tabloid fodder. Not considered of course, is the matter that an innocent child will one day grow up and quite possibly be confronted with these non-football related attacks against his father.
Real classy Jay. Perhaps someone out there will return the favor one day and report on your skeletons in the closet. After all, 2009 is just around the corner.

Jay: My contract is almost up. I want more money. Pay me now or I'm going on vacation.

S/T Boss: Well, we got a few disturbing reports provided by the Urlacher Tribune that you enjoy the intimate company of a vinyl blow up dolls.

Jay: That's not true!

S/T Boss: We here at the Sun-Times would prefer to only report on such matters for profit. But certainly do not condone this deviant behavior from our employees.

Jay: That's not fair! My personal life ain't nobody's business!

S/T Boss: Yeah but it may sell a few more papers. We're letting the guys draw straws to write a feature. Might even be a long running series if this meets our expectations.

Jay: You print it and I'll walk. Yahoo! will hire me.

S/T Boss: I doubt it but that is your prerogative. There is the door. Have a nice life Jay.
Allegedly, Mariotti has children. Reproductive capability resulting in successful procreation (twice!) by the bobble head admittedly does broach the outer limits of human rational thought but those are the rumors. Kids grow up and do stupid things. It is a fact of life. Assuredly, he would not appreciate if Halas Hall one day mocked any family disturbances or conflicts in his household by posting such a scenario on its team website. Let alone by his own employer's back page.
What goes around, comes around.
Careful there Jay. Karma can indeed be a backstabbing bitch.
And Brian? Welcome back to Chicago. Have a safe and successful season.
Or, should I say "he* digs Doug?" Sorry. I'll try not to do that. Anyway, today's focus, for lack of a better term, is on the Bulls alleged new coach, one Mr. Doug Collins. Yes, the same guy who couldn't win with Michael Jordan and Scottie Pippen on the floor, the same guy whose game tempo is on Prozac, the same guy who treats developing talent like a fatal disease to be avoided at all costs. Yes, that Doug Collins.
Naturally, the Drama Diva is all over this.
If Collins is into the assignment, then I'm into Collins.
Oh joy.
In a column* wherein he* slams Charles Barkley, Joakim Noah and pretty much anyone who has ever worn the color red, clearly not his* color, he* wonders why dear old Doug would want this job.
Me? I wonder why anyone would want a coach whose playbook was written by Dr. James Naismith. I don't care if it is an autographed first edition.
Later, after anointing Collins with the requisite "cred" to be an NBA coach - an anointing that surely has Phil Jackson rolling on the floor trying not to pee on himself - he* brings up a debate that no one who has watched an NBA game ever had.
The debate will rage forever whether the Bulls would have won six titles had Collins not been replaced by the calmer guidance of Phil Jackson.
The answer is no. They would not have 6. Or 5, or 4 or just keep counting down until you pass 1 and you will have the correct number. In his career, Collins has amassed a 332-287 won-loss record (.536) and has posted an unimpressive 15-23 won-loss record in the playoffs (.395). He has accomplished that by benching kids, ignoring the current nature of the game and basically being out-coached by everyone else in the NBA. Well, with the possible exception of Isiah Thomas.
Let's make this clear: The Bulls need Doug Collins more than Doug Collins needs the Bulls. By next winter, when Rose is enduring growing pains and Joakim Noah is partying and Ben Gordon wants more shots and the wind-chill is 20-below, the old coach might seek an escape hatch.

But if he takes the job, let's applaud him for trying.
Again, wrong. The Bulls need a head coach, but not him. Just the fact that Mariotti approves, between multiple caveats, of this move by Reinsdorf and Paxon should be enough for them to fire this offer sheet into a shredder and try again.
Your hero and mine, Tyrone Briggs, has already started a thread, so CLICK HERE TO JOIN THE FUN!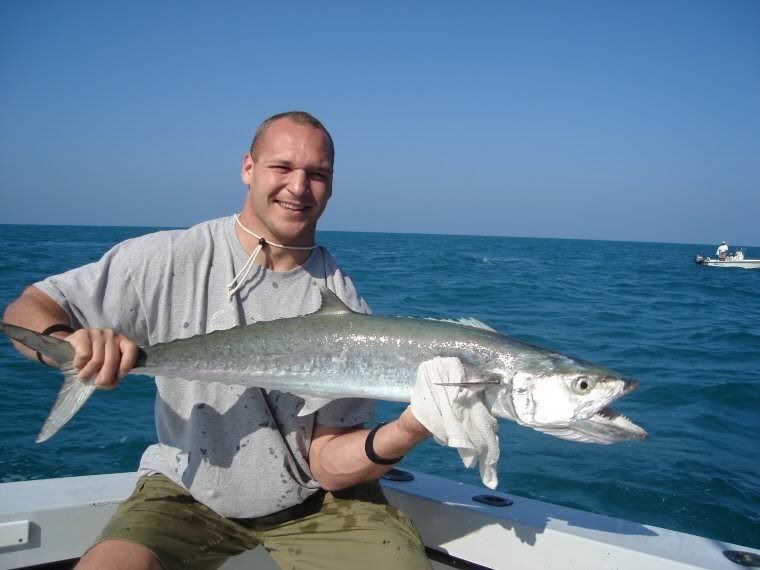 What we once loved about Urlacher, a humble guy from small-town New Mexico who thrilled a blue-collar football town in the Midwest, has deteriorated into a typical ego-and-greed soap opera. - Jay Mariotti
Blah, blah, blah and more hypocritical blah.
There really is not that much more to discuss about this morning's back page tirade. After all, this column* has already been previously hashed over multiple times while grilling Urlacher in the process. But at least on this go around, no private text messages were published. Apparently the copy & paste functionality to Jay's word processor malfunctioned last night.
But it does appear that the angry dwarf is a little forgetful on the issues of obligating contractual requirements. How about a little reminder?
But Mariotti's detractors did not get their wish. In late July, he was given a contract extension at the Sun-Times through 2009 - hammered out in negotiations during the columnist's abrupt vacation - while keeping his regular gig on the popular show Around the Horn on ESPN.

Mariotti, 47, would seem to be living the dream of every kid in J-school: a widely read column, a measure of national celebrity, a combined salary north of $500,000, and the power to make sports gods squirm. Or scream, as in Ozzie's case.

So who needs friends, right? - Dirk Johnson
Vacation? Alrighty then!
To date, Brian Urlacher has yet to missed any required time with the Chicago Bears in order to prepare for the upcoming NFL season. Yes, that might change in 24 hours. But tomorrow is the future and right now we are discussing the present.
So in other words, Brian Urlacher is still on "vacation".
And what is this little rant about you defending the virtues of the "working-class man"? Jay Mariotti now speaks for the hardworking backbone of Chicago? Yeah right.
Is that why a coward who dares not enter the White Sox clubhouse, habitually labels our town as "The City of Weak Shoulders"?
How awfully condescending of Jay to chide the linebacker for neglecting his New Mexico roots in lieu of the big city with all of its sins. After all, Geno must be wondering aloud on whatever happened to daddy's girl after leaving Pittsburgh to embark on a journey of pissing off athletes and sports fans.
Trust us Jay. Chuck the Chair-Builder would still rather pay for a seat at Soldier Field to watch Brian Urlacher play football rather than fork over a nickel to read your column* in the Chicago Sun-Times.
And if Urlacher is transforming himself into "unsympathetic figure", obviously he is only going to become more famous.
Right Jay?
So now the Cubs are warning fans not to fire verbal zingers at Alfonso Soriano. Seems they want $45 for a bleacher ticket, $6 for a beer and your right to free speech if the human blooper reel drops another fly ball. What might they demand next, a group hug for Soriano by the vines every time he goofs up? - Jay Mariotti
That is one hell of a scoop.
Too bad it does not belong to Jay Mariotti.
No, the rightful credit seems to belong to Chicago Tribune reporter, Paul Sullivan, for having the audacity to actually cite the charge with a quotable source. Consider:
In fact, a Cubs official offered protection for Soriano, instructing left-field bleacherites before Monday's game that any profane or inappropriate comments made toward Soriano would result in their immediate ejection.

"If someone was overstepping their bounds, we would quickly correct the problem," a Cubs spokesperson said, adding there were no problems.
Sullivan's article was published on May 27th. The back page pissant's non-sourced and uncredited hack job appeared in this morning's (May 28th) edition of the Chicago Sun-Times.
Never mind the all too predictable tirade against Alfonso Soriano, Britney Spears tiresome analogies and second guessing of Jim Hendry's decision to bring the sweet swinging albeit defensively suspicious left outfielder to Wrigley Field. Anyone familiar with Mariotti's reign of terror in Chicago already knew that storm was brewing.
After all, opinions are no different than bodily orifices. Everyone has one.
But a larger issue is at stake. Inexcusably, an editor allowed this unsubstantiated lazy crapola to land on the back page of the Sun-Times. Responsible journalism was sacrificed for a cheap shot at the Tribune owned Cubs.
Why?
Does the answer lie within the question?
And all that needed to be done was provide an acknowledging kudos to Sullivan, if he indeed indirectly provided Jay the ammo to lock and load against Cubs management.
Or perhaps a call from Mariotti's dust covered vacated desk to the Cubs for a collaborating comment.
Or show some initiative and haul butt down to Wrigley and inquire Soriano about the alleged taunting.
Or actually sit with the left field fans last night and observe the ongoings.
Anything but blindly accuse an organization of muzzling its paying customers.
How ironic, considering the blabbermouth won't stand for readers posting comments on his columns* or even provide a legitimate correspondence e-mail address. And yes, we are still holding our collective breath for that video to explain why all this is necessary.
In the meantime, perhaps bloggers should follow Jay's lead of inept investigative journalism. You never know, tomorrow's Jay the Joke front page post "Aliens Regret Mariotti Abduction Mishap" (working title) just might one day prove true.
PS: The YouTube video has the radio broadcast call of the Soriano dropped fly ball play. Ignore the "Cubs suck" shtick kindly provided by the video's creator if overly sensitive.
Afroman - Because I Got High (NSFW)
When Joakim Noah got busted, I wrote a two sentence note on it up here, bemoaned that I was overreacting with that and fully expected our Diva of Drama to make a major case out of it. Sometimes it sucks being right.
Today a lot of innocent trees lost their lives to share Jay's wisdom* with the world. He* trots out the usual quotes about pot use in the NBA, mentions his* own use of pot as well as Mark Cuban's, whips out the 11 year old study from the New York Times that averages NBA pot use at around 65% of the (then current) players, whines that Michael Beasly is a man of low morals and gets in his* rips on Paxon and the Bulls.
Oddly enough, considering he demanded that Cedric Benson be cut from the Bears for getting a speeding ticket, he goes very soft on Noah. Yes, you may insert a dirty joke there if you wish. Mostly, he* plays "Big Picture Guy," which is one of his* more popular dress up games.
What he* doesn't do is offer any solution. Not one. Unless you assume that the potential non-signing of Michael Beasly will eliminate the pot problem in the NBA. So, I thought I would try a different approach. Instead of just sitting in a bunker wringing my hands in angst, I picked up the phone (yes, I am one high tech guy) and called a cop. Since I do not have his permission to use his name, I will simply say that he is an officer with a state police department located in the US.
I asked him if he was aware of the Noah bust and he said he was. I asked him what he thought the solution was to the problem of NBA players using pot. He laughed and then said this;
"Legalize it. It is a (expletive) waste of time, money and resources. We only enforce the (expletive) law on poor kids anyway. It's not like we have a task force going into suburban homes busting (expletive) soccer moms or looking into every bus that brings a sports team to town. Unless someone does something stupid and we find their (expletive) pot as a bonus, we just have too much real (expletive) to do."
Before someone jumps on their hobby horse about his remark concerning poor people, N.O.R.M.L. has posted the most recent data available for marijuana arrests and about 11% of the country makes up about 2/3 of all arrests. It doesn't take a rocket scientist to see the problem there.
So, in one 5 minute phone call and a quick Google search, I did more actual journalism than the Cut and Paste Queen has done this year. Or last. Or the year before that. Or ....
Oh, and for the record; yes, I inhaled. Deeply.
Legendary college administrator and beer connoisseur, Hino, has already started a thread so CLICK HERE TO JOIN THE FUN!