Ray Kinsella: Where'd they come from?
Shoeless Joe Jackson: Where did WE come from? You wouldn't believe how many guys wanted to play here. We had to beat 'em off with a stick.
Archie Graham: Hey, that's Smokey Joe Wood. And Mel Ott. And Gil Hodges!
Shoeless Joe Jackson: Ty Cobb wanted to play, but none of us could stand the son-of-a-bitch when we were alive, so we told him to stick it!
Jay Mariotti's spin machine is working overtime desperately attempting to convince anyone who will listen that he left the iceberg bound Sun-Times for the supposed greener pastures of cyberspace. Yes, that would be the very same avenue of information previously denounced by the dwarf as the ignoramus motherland of those dreaded "Internet creatures who monitor his every word".
Even in a moment of complete and utter defeat, Mariotti continues to uphold the lie rather than to spell out the truth. And that being of course he lost his job simply because he attempted to issue an ultimatum of resignation over a Barrack Obama column dispute with Rick Telander. Go ahead Jay and continue to insult the newspaper industry as being on its death bed. Such blather prolongs your unemployment.
The Internet creatures are whispering louder and louder that a certain spouse is rather peeved that her job seeking husband will be spending far too much time residing in a bunker rather than providing the world on the location insight concerning international genitalia cuisine. Of course, this is completely unsubstantiated. Simply the rumors of rabid local sports fans thirsting for blood, right? Well maybe or maybe not. After all, Jay had no moral problem whatsoever copying and pasting Brian Urlacher's intensely private memos for the entire world to read because he believed that it was his job to do so. Or maybe it was done only to embarrass another fellow human being that Mariotti didn't particularly like. But be assured, if text messages between husband and wife are somehow intercepted, the contents might be generously shared with the entire blogging sphere.
That might happen. Or perhaps the Internet creatures will show a little human compassion to an individual so utterly void of such a trait and choose not to reveal such information, if it exists today, tomorrow or the next day. No need for us simpletons to denigrate ourselves to your depth, huh Mariotti?
Be cautious of Cyberspace Jay. It is very cold. In space…
Anyways, tonight's post was not to rehash old Star Trek quotes or flaunt Internet rumors albeit worthy of tabloid trashy back page publishing but appropriately fall under the "none of our damn business category" of this website. Rather, we pay tribute to those that have shared our cause. And very eloquently we might add.
It seems that nearly everyone with a computer has opined over the dwarf's spectacular fall from the Chicago sports scene. And for those wondering, neither Hitler, Pol Pot, Ghengis Khan or Saddam have yet to pen their finger wagging open letters denouncing Jay's vicious acts of depraved inhumanity. Evidently, hell has not yet caught up with the times by providing its inhabitants access to the Internet. Too bad. Satan should call Comcast as soon as possible. Otherwise, Jay might refuse to make a future one stop visit.
The obvious first and foremost note of thanks is to Will Leitch and his marvelous Deadspin. The irony of Will now joining the print media while Jay attempts to make a name for himself on the Internet is enough to cause Buzz Bissinger's head to explode. Deadspin's support for Jay the Joke was immeasurably valuable to helping spread the word. And we are eternally grateful.
We would be remiss to fail mentioning Fire Jay Mariotti. A true partner in arms that deserves far more credit in exposing the implausible ways of its namesake. Recently, the guys over there posted a terrific top ten list commemorating Mariotti's worst moments as a Chicago sports reporter. And guaranteed you will have a clearer understanding of the definition for "facetious".
The hilarious folks over at SSNN offered a terrific satirical piece on Jay's fall from grace. Rather than resorting to cheap desecrating monikers and vendetta enraged back page rants, SSNN provides a comical insightful viewpoint that ESPN once offered prior to dumbing down its programming with the terrible Bayless, Paige and Mariotti vaudeville acts. An excerpt:
Mariotti has either discarded or given away all of his worldly possessions, including the rubber chicken he infamously bitch-slapped Woody Paige with. He also unceremoniously burned copies of every news story he has ever written, from high school to the present day. His only possessions at this moment appear to be a 'Frankie Say 'Relax'' t-shirt, faded jeans and a torn jacket. Mariotti indicated to SSNN that he intends to roam the streets of Chicago and hopefully succumb to the rigors of street life shortly.
Simply brilliant. Read the entire column here and be sure to leave behind a kind comment. Unlike Jay, the guys over there appreciate feedback and do have an active comment box.
But the winner of the Internet's First Annual Jay Mariotti Roast is none other than J.C. Hagen of the Bleacher Report. It appears that J.C. was put on this planet for the sole purpose of splendidly authoring the most appropriate bon voyage farewell. Roger Ebert would gladly thumbs up J.C.'s column, and remove his socks and shoes to show off collaborative approving big toes. The post deserves to be chiseled in granite and adorned to all of Chicago's sports facilities. It captures the very essence of the near unanimous disapproval of Mariotti's writing career from the viewpoint of aspiring writers that do so for the love of sports rather than hawking one's soul for cash. It is practically impossible to pull out one paragraph from this masterpiece, so we'll tease you with the opening paragraph:
Since your caustic and abrupt departure from The Chicago Sun-Times on Wednesday, many of your former colleagues have willingly turned you into a punching bag. Granted, you did chose to declare the death of the newspaper industry and your own ascension above it, but the stench you left behind the Sun-Times newsroom was foul.
The rest can be read here. Be sure to commemorate your visit by signing the "guest book" on the way out.
Sooner rather than later, this media storm will pass. Perhaps Michael Cooke will see fit to immortalize Jay's career at the Sun-Times, with an eternal flame flickering out of statuesque rear end of the "Unknown Athlete". Pete Gaines undoubtedly would approve.
Lower your flags and march straight back to England, stopping at every home you pass by to beg forgiveness for a hundred years of theft, rape, and murder. Do that and your men shall live. Do it not, and every one of you will die today. - William Wallace
The literary blitzkrieg of the Pennsylvanian Shortshanks has finally ceased fire in Chicago.
However, the onslaught of criticism from this town's surviving journalists continues its assault of launching overdue verbal grenades into the bunker that terrorized the sports landscape of this town for the past seventeen years.
And Jay Mariotti shouldn't be disappointed by the overwhelming celebration of his spectacular career suicide here in the City of Broad Shoulders. After all, this will make him all the more famous. Not surprisingly, Reinsdorf's favorite pissant bemoaned:
My God, did I kill somebody? Am I a terrorist? What did I do? I resigned from the paper and gave the money back. And this is the treatment? It's silly. It's juvenile.
Pay back is a bitch indeed. Isn't it, Bitch?
Or as Roger Ebert would alternatively phrase, "Jay the Rat". In a brilliantly sculpted masterpiece, the world renowned and beloved movie critic offered his former colleague rather sound advice:
Job-hunting tip: It is imprudent to go on TV and predict the collapse of a newspaper you might hope would hire you. Times are hard in the newspaper business, and for the economy as a whole. Did you only sign on for the luxury cruise? There's an old saying that you might have come across once or twice on the sports beat: "When the going gets tough, the tough get going.
No doubt, Ebert knew exactly what he was doing to Jay's prospects of finding employment as lucrative and ludicrously tolerant of his selfish antics when clicking "submit" to post the online open letter. Every editor in the newspaper industry assuredly has paid proper homage to Roger's opinion of his former colleague. And apparently Boston has decided to not roll out its welcome mat quite yet. Or perhaps more conceivable, ever.
Of course, it would be a mistake to assume that the world is completely united in opposition to the personality and career of Jay Mariotti. A few brave minions have scrambled out of the rubble and voiced a smidgen of sympathy, along with a few dubious claims attempting to legitimatize the troll's notorious legacy in Chicago. For instance, Brian Hedger of the bizarrely named Post-Tribune owned by the Sun-Times News Group (?) seems to attempt seizing this moment for recognition by defending Mariotti's antics:
You might not like the way Jay operated. You might hate every word he wrote or said. But the bottom line is that the man did his job. And now, the Chicago sports media market just lost one of the few voices willing to take on authority without reproach and call these teams and athletes out.
Hey Brian, tell us what exactly was Jay's job over at the Sun-Times?
Sell papers at any cost, including selling out journalistic ethics as so prattled by Mariotti at Syracuse University?
Incite and rile up a city by stealing others' sources and investigative background digging?
Downright lie and deliberately misrepresent an athlete's quote (the infamous Rex Grossman-Seahawks debacle) while never once admitting to the glaring error?
Refusing to personally correspond with the individuals he chastised and belittled on the back page?
Alienate subscribers by having his column's comment box deactivated and failing to provide a proper corresponding e-mail address?
True tough guys don't have to duck criticism. Only cowards lash out and refuse to face the music.
The category to classify Jay Mariotti is clearly indisputable.
Hedger seems to excuse a lot of Jay's misgivings simply because of a single altercation in the White Sox Clubhouse that occurred eons ago. And for a fellow so transfixed on penis recipes in China, it seems unlikely that Jay was truly traumatized by bearing full view of Ozzie Guillen's shlong.
Physical violence? That is worth exploring. After all, was it not Mariotti who threatened to snap the beak off the elderly Hawk Harrelson? Or what should one make of Mariotti's conflict with Neil Steinberg:
A few years ago, I joked about him on the radio and—after first complaining to the union, and the publisher, demanding that I be punished and getting nowhere—he strode right up to me in the newsroom, fists doubled, and threatened to punch me. We had never spoken before.

Usually, I have the physical courage of a schoolgirl in a slasher movie. But somehow, emboldened by Jay's boldness, I did not shrink back. Instead, I calmly removed my glasses, slipped them into my shirt pocket, then closed my eyes, tipped my chin up and said sweetly, "You're a bully and a coward Jay, and I know you won't do it. But go ahead. Take your best shot.
Sorry Brian, but a few of us will have to respectfully disagree on the importance of Jay Mariotti's legacy here in Chicago. And yes, it is more than a little disconcerting of the existing irony that you cover boys tennis, Jay's childhood passion. But we at least partially agree that Greg Couch might deserve the opportunity to shine in the dwarf's absence. That is of course, assuming that Couch is not tempted to stepping into the vacated tiny pumps once proudly worn by Jay Mariotti and resurrecting such an evil self-indulgent shtick. Chicago has suffered enough.
In an excellent interview conducted by Kendahl Damico of MouthpieceSports.com, it is quite revealing to learn from Jerry Reinsdorf that the White Sox/Bulls owner and Mariotti have not spoken to each other since 1997. Rather remarkable, considering the vast square footage of rain forest squandered to produce the paper necessary to print Jay's vendetta rants. When asked of his thoughts on Mariotti's demise, Resindorf told Damico:
I was pleased. Honestly, it was not a big thing in my life. I mean, he's a piss ant. Jay Mariotti, he never really affected me, and he certainly didn't affect the opinions of our fans. When you take a negative guy like that out of the mix it's a positive. I don't mind him writing negative things as long as it's a legitimate opinion. He had a habit of writing things that just weren't true. That was the annoying thing about him.
That folks, represents far more journalistic work than ever performed by Jay Mariotti during his Chicago tenure. Well done, Kendahl.
Getting a clearer picture now, Brian?
Undoubtedly, the final chapter on Jay's resignation has yet to be written. We are still waiting for a response from Brian Urlacher who suffered the indignity of having private text messages relating to an intensely sensitive family crisis appear on the back page time and time again. And it would most definitely be a grave disappointment if former White Sox pitcher David Wells didn't chime a classic sound bite on par with "Kotex Boy". Seventeen years of spewing venomous garbage upon countless individuals has surely generated a long impatient waiting list of those seeking gleeful retribution. And evidently, a rejuvenated Sun-Times is all the more willing to crank out one anti-Jay testimony after another.
So you see Brian, it has all worked out. Jay is still selling papers. And in his absence, probably more so than ever before.
On your way out, don't let the door bang you on the ass.
God bless you, Roger Ebert. Our sentiments exactly.
While the Sun Times is coming perilously close to being accused of piling on, I guess it is understandable that the staff there is pleased with recent developments. I am sure that each of us, at one time or another, has been in a work environment that contained a coddled bully. The excuses for keeping him or her are universally the same (he/she makes us money or famous or ...) And the end result is universally the same. One day, one time, the bully pushes once too hard and, ooops, the proverbial door is greeting the rear end.
Jay has demoted himself* from "Chicago Sports Columnist" to "Vernon Hills Blogger" in spectacular fashion. Gone is the cool newsroom on ATH. It has been replaced by a faux basement set which features generic sports memorabilia and, for no meaningful reason I can discern, a framed magazine cover laid on its side.
Even more bizarre was Jay's little "come hither" line for Tribune Management that he* dropped in Phil Rosenthal's column today.
"It's a new world," Mariotti said. "When I was criticizing the Tribsters all through time, you're not those Tribsters anymore. Dennis FitzSimons and that whole crew is gone. Nothing would shock me. I could go to work in Australia. I could go to work down the street. It's a wacky media world. Anything is possible."
Really Jay? What were all those articles* about Sam Zell being a heartless bastard, closet pornographer and misogynist? Some form of resume' enhancement that I missed? Suffice it to say that I am not concerned that he* will end up at the Tribune in my lifetime.
Nevertheless, as Jay continues his slide into becoming a Liza Minelli impersonator and Internet Creature, I thought I would take a moment to talk about the future of Jay the Joke. As I told the admins in a private meeting this morning, I want to take a few days to allow us to cleanse our palette. Let the members have some fun and enjoy this moment. They, more than anyone else, deserve it. It is they who have kept this site alive and their efforts that have kept us to the fore of the public eye. They are the ones who have been going to other blogs, posting on other sites and, as has been written by smarter minds than mine, "doing the Lord's work." All I have done is pay some bills and stay the hell out of the way.
We also have to be honest with ourselves about our little niche in the internet universe. No one is really all that curious about what I think of the Bears and their Ginger Rodgers defense. Just because they can do what the offense is doing, only backwards and in heels, does not make for scintillating reading. Just a long and painful season.
We have tried, and will again, to write about the positive things that go on in Chicago's sports media. Plus, there are more than enough examples of clueless journalists that we will not suffer for content the rest of the time.
Simply put, we will alter our mission statement to take in the new reality of the Chicago sports' landscape and continue to keep you entertained. Well, that's the plan, we'll see how it all works out. I sincerely hope you'll stick around to see.
In the meantime, CLICK HERE TO JOIN THE FUN!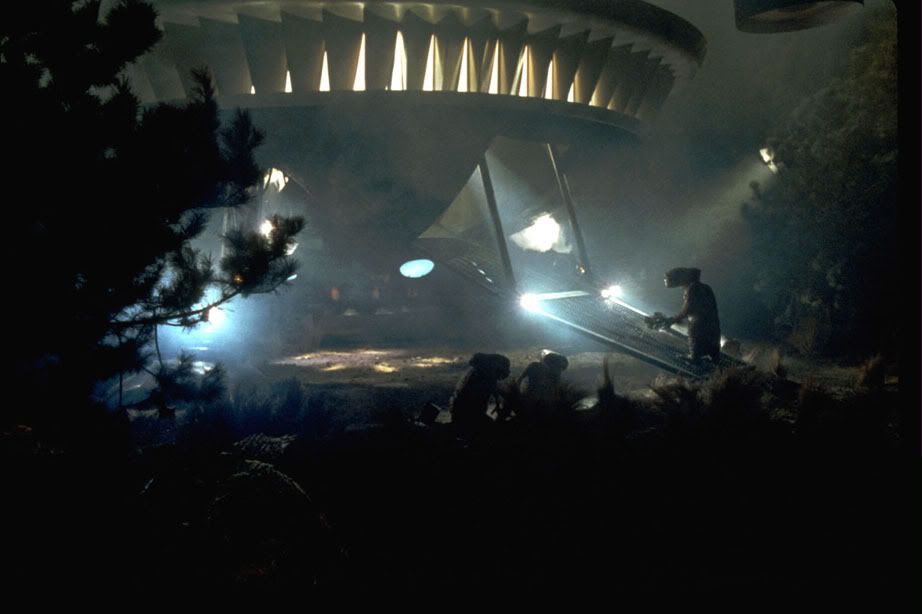 The greatest trick the Devil ever pulled was convincing the world he didn't exist. And like that, poof. He's gone. - Verbal Kint
Or as Hawk would exclaim, "He gone!"
The Heiny bird has been vanquished. Disappearing forever up its own arse. In other words, the next time a certain hometown broadcaster makes another prediction, bet the farm on it.
And make no mistake about yesterday being a great, great day for the City of Broad Shoulders.
Chicago is now living in the A.J. era of sports journalism.
After Jay.
And how wonderful it truly is.
The fallout from Jay Mariotti's abrupt resignation has been staggering. The Sun-Times gleefully ran a survey inquiring about the former back page pundit's popularity with its readership. Even our nation's President would wince at the polling results.
One by one, Mariotti's "soft" colleagues have been emerging out of the woodwork to call out the hateful dwarf on his ridiculous "I quit" ultimatum over a squabble on covering a Barack Obama bit about allegiance to the southsiders. It is hard to fault them for celebrating. Seventeen years of insufferable purgatory understandably builds up overwhelming frustration.
Normally, the "get my way or else" shtick garners Mariotti a few extra bucks and muscle power within the Sun-Times. However, with the newspaper facing a financial crisis, those that write the checks didn't blink an eye.
Sayonara Jay. Resignation accepted.
Undoubtedly jobs were spared for those who truly give a damn about the newspaper business. Packing his bags and boarding the starship departing for Planet Internet Creatures represents Mariotti's most decent act of humanity since his arrival to Chicago.
Rick Telander is ecstatic. After being ridiculed by Mariotti and the also recently departed Mike North on a local television program, his battle against lazy journalism within his own newspaper appears to have been won. Michael Miner of the Chicago Reader quotes the victor:
"Why, if you have somebody like this, do you wait for him to quit? Why don't you just cut him? I will never know. The good thing is that this is a chance for rebirth. This is joy. A whole shitload of guys called me last night joyous! Ding dong, the witch is dead! I want to get everybody together. I want to have a team meeting. I want to give a fiery pregame prep talk and I want us to come charging out of the locker room with our guns blazing, not slinking out like a bunch of dirty little rodents. Even on a sinking ship, if we're going down let's go down standing up and not on our knees. I don't even know to feel. I just don't know. But if he's gone forever, praise the lord."
Wow.
Hopefully, Telander's enthusiasm is infectious. For far too long, the Chicago sports media has played hostage to the antics of Jay Mariotti. And undoubtedly, the presence of the vindicative troll has made the role of the everyday sports journalist that much more difficult to obtain daily sound bytes from the local teams always knowingly weary that the Mariotti twist will be applied later. And no example is more damning than the infamous Rex Grossman misquote a few seasons ago, concerning the Seattle Seahawks. But alas, such evil days are over.
Chris De Luca wasted no time to ask Ozzie Guillen on his thoughts of Mariotti's sudden demise. After all, of the countless individuals personally attacked, belittled and bullied on the back page over the past seventeen years, Guillen wins hands down for being Mariotti's ultimate villain. "The Blizzard" (God, how nobody in this town will ever miss that stupid moniker) stated:
Am I enjoying this? Yes, because he tried to make my life miserable. He did everything in his power to make my life go the wrong way, but he didn't make me miserable because I don't believe him. Maybe if somebody else wrote that stuff about me, then I would put attention on it. And that's what he wanted. He wanted attention. He has to thank me because I gave him a lot of [stuff] to work with. I know I helped him the last four years to make his money, and, obviously, he did not help me at all to make my money.
No Ozzie, he didn't. In fact Mariotti campaigned vigorously to have you fired and banished from the city riding a donkey backwards with a bucket over your head.
And now that Chicago has been liberated at long last, the responsibility must be equally shared by the local media executives to learn something valuable from this reign of terror. Make no mistake. The irritable persona of "being Jay Mariotti" didn't develop overnight. Nor was it cultivated purely from the pissant, himself. Time and time again, Mariotti was permitted to run roughshod over others simply because he was.... well, Jay. And for too long, that was accepted as the norm. But no more.
The message?
Don't replace the pundit with a Jay Mariotti wannabe.
Hopefully, editor Michael Cooke has learned a valuable lesson from this experience. After all, it was Cooke that coddled Mariotti throughout these more recent years and chose to turn a deaf ear upon Telander's request for sensible and responsible journalism. Ever the sensationalist, Cooke at the time opted for cheap tabloid tactics in vain attempt to sell more newspapers. Telander fought for legitimacy. Cooke resisted such a concept and furthermore encouraged Mariotti to turn the sports department into the Jerry Springer lookalike circus/studio while upping the tyrant's salary in the process.
Hey Mike, you reap what you sow.
But alas, even Mariotti's number one defender had enough. And the following was released:
The Chicago Sun-Times and suntimes.com will continue to have the scores and the stories before anyone else, anywhere, and the deepest and most comprehensive stats and standings. We wish Jay well and will miss him -- not personally, of course -- but in the sense of noticing he is no longer here, at least for a few days.

A paper, like a sports franchise, is something that moves into the future. Stars come and stars go, but the Sun-Times sports section was, is and will continue to be the best in the city.
Interesting that Michael Cooke references the future. And yes, Chicago rightfully would like to know the future of its sports reporting. Clearly, with three quarters of polling respondents denouncing the antics of Mariotti, change for the better is wanted. The citation of Jay's resignation due to "newspapers are dying" is bogus. Not that long ago, the pundit bemoaned over the supposed illegitimate blogging ways of those dreaded Internet creatures. And rather than stay on board and fight the good battle alongside Rick Telander to preserve the newspaper business, Mariotti fled. "Courage of conviction"? I think not. His former colleagues were not fooled and neither is the reading public of this city.
Cooke has a golden opportunity to immediately improve the outlook of the Chicago Sun-Times. A choice must be made to continue the old ways of exploitation by profiling a new Mariotti wannabe. Or actually listen to Rick Telander and get back into the business of solid journalism. What a concept. A newspaper dedicated to covering real stories without the headline profiling of a personal vendetta mercenary attack machine. Addition by subtraction has been accomplished by Mariotti's resignation. Time to capitalize and move forward.
And if Michael Cooke is hellbent on a replacement for Jay Mariotti, he need to look no further than our very own solid contributing member, Rob Nail. Resourceful, intelligent articulation with a biting sense of commentary does indeed have a place on the back page on those days that Telander and the rest of the gang need time away from the workshop. Give Nail a call. You won't be disappointed.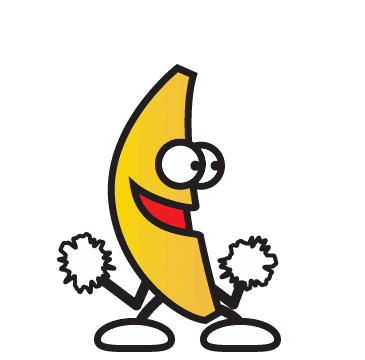 Jay has walked away from a job* that, ostensibly, was to pay him* almost $6,000,000 over three years. So money wasn't the issue. He* walked away without notifying his only real friend and supporter at the Sun Times, Michael Cooke, of his decision. Way to keep those bridges burning Jay! And he* has walked into a brave new world that he* clearly does not understand.
Or, to be polite, we missed the memo that there are a plethora of web sites paying 7 figure salaries to bloggers. If there are, my resume' is up to date. Hell, for a measly one mil a year I'll split it in half and throw in Tyrone!
More importantly, for Jay, is the fact that he* will no longer have access to AP articles that he* can routinely copy and paste into his* daily drool. No longer will he* be able to take the hard work of a Chris DeLuca or Greg Couch and turn it into inanity.
Also, Jay has stated that he* will keep his job on Around the Horn (ESPN). However, there has been no supporting statement from ESPN on that precept. After all, "Chicago Sports Columnist" adds some validity, justified or not, to his bile. "Vernon Hills Blogger" might not command the national respect he* thinks. He* may have opened the proverbial can of worms with this move. Fans of national sports television can only hope.
Plus, I am sure that his family is thrilled to see Jay walk away from millions of guaranteed dollars in a tough economy so that he can seek his* fame and fortune alongside porn sites, gambling sites and us. By "thrilled" I mean it in much the same way as any sane person would cheer an outbreak of Ebola in their neighborhood.
The fact that Jay made a life altering decision based on the same amount of foresight and research that he* routinely puts into his* columns* surprises no one. The fact that he* laid waste to his* only claim to legitimacy does.
Fortunately for us, his* decision changes little here. We have a solid set of Chicago sports blogs going daily and we have a wealth of material to work with thanks to many other journalists*. Should Jay make good on his threat to maintain a Chicago base with his* new venture, we will report on it as well.
Tyrone will be weighing in with his thoughts in a little while. In the meantime, enjoy the respite, enjoy the moment and CLICK HERE TO JOIN THE FUN!!!!!!