There are fewer things in life that can scare the heck out of you more than finding out someone named an inflatable doll after you. Visions of a media storm filled with righteous indignation and mutant zombie reporters camped outside my home filled my head. Nightmares of my poor wife disavowing my very existence, becoming the Peter of my messianic quest to rid the sports world of bad writing, chilled me to the bone.
Visions of sexual atrocities being committed over my aging visage did little to ameliorate or assuage my concerns. Although, I did smile. Twice.
Nevertheless, out of my comfortable abode I trudged to see firsthand what evil had been wrought in my fair name.
In I walked to the Levee (4035 W. Fullerton, open when they feel like it) and met me. Much to my chagrin, the likeness was startling. As you can see from the attached photo.
Nevertheless, I will pass along my thanks to JTJ fans Warren, Floyd and Scott (who took the pic) for, at least, remembering me. Sadly, that doll is so well built I fear it will outlast me. Then how will they explain the name, Big Bad Bill, to new customers?
Well, I guess that's not my problem.
On to the important stuff.
The Phillies have become the third team to bust the Ex Cubs' curse. If history holds true, they will now suck for around half a decade. Sorry Philly.
The Bulls, The Fire, The Hawks and The Bears all play this weekend.
Nope. There is not really more to say there. The Fire are in the playoffs and the rest of the teams hope to be. What else do you really need to know?
That's what I thought.
I don't know where to begin today. The International Society of Flip Floppers, which may or may not meet on Tuesdays, has heartily endorsed Bud Selig with a definitive "Maybe". At least, that is their position as of this writing.
The Vinny Del Negro era got off to a good start with a trouncing of the Milwaukee Bucks. The 108-95 score made it look closer than it was. Drew Gooden continues to celebrate Halloween every day and Derrick Rose is looking like he belongs in the NBA. Which is a nice change of pace considering some previous draft choices in Chicago.
This just in; Bud Selig has announced that the only way to save the World Series is to replace umps with bikini models. Sadly, he has picked the Florida Marlins Manatees' Crew to inaugurate this change.
Your first place Chicago Bears are in first place this year with a record that would have had them competing for last place in 1985. While it is good that they have found an offense, I am just not quite ready to jump up and down like a giddy cheerleader yet. No, that image will never leave your brain, I'm sorry. And, yes, I noticed the whole parity thing, I just don't think they are playing to their potential. Maybe the bye week will help and get them rolling.
This just in; Bud Selig has declared weather to not be in the best interests of baseball and has demanded that it all be stopped. God, when questioned about this, mumbled something about "the last trump" and walked away.
The Chicago Fire locked up home field advantage in the playoffs by beating their former coach on his home field. Nice touch. All around class act, Diego Gutierrez, who wasn't even supposed to play since he was retiring, got his only point of the season on an assist and secured the win. Well, if you're gonna go out, I could think of a lot worse ways to do it. For you baseball fans, think of it as game seven, bottom of the 9th and the last hit of your career wins it.
This just in; Bud Selig has announced that he is thinking of awarding the World Series trophy to the Angels since they were the best team in baseball this year. After all, it will be in the best interest of baseball not to let unpredictable games and players decide these things.
The Chicago Blackhawks seem to have trouble closing the deal, losing winnable games in shootouts. Yes, they have too many goalies for too few nets, but if they don't want to waste all the off-season work done by the front office, they might want to try a little a little thing called "defense", especially near the end of the game, and avoid the shootouts all together.
This just in ..... oh, it is getting too easy. CLICK HERE to see some great sports' cartoons that SouthSideSlim found.
As noted on DEADSPIN (thanks Ed), Bud Selig claims he could have called the game at any time last night but didn't. That is akin to saying you can fly, but you can't.
It is a meaningless statement. Selig makes a lot of those. In fact, since everyone else is ripping him for last night's random waffling, let's take a step back to enjoy some other fine moments of Selig Logic let forth upon the unsuspecting masses.
On geography;

"St. Louis is closer to Minneapolis than Milwaukee is."
Well, kind of, in the same sense that New York is closer to the Pacific Ocean than Los Angeles. Oh well, on we go.
On why the Nationals exist at all;

"In a lot of ways, it's helpful to have a team in the nation's capital. There's no question about that. It's helpful politically and a lot of other ways. As far as I'm concerned, Washington deserves a major league franchise. It's a major league market. I have no question about that."
Well, as long as he has no questions, I guess everything is fine. That silly history of failure in that market shouldn't even be on the table when considering stuff like this.
On the sale of a majority share of the Reds to Carl Linders' friend, Robert Castellini.

"Local ownership there was critical, and it was crucial to Carl Lindner. The one overriding goal we had was to have local ownership."
That would be "we" as in "Me and Carl said so that's why."
On steroids;

"Major League Baseball has always recognized the influence that our stars can have on the youth of America. As such, we are concerned that recent revelations and allegations of steroid use have been sending a terrible message to young people."
I love that last one. Note that it is not steroids that are causing a problem. Nor is it the fact that there were drug dealers in team rooms or clubhouses. Nor is it the fact that steroids can kill people via long, painful, deaths. Nope, none of that matters. Just the fact that the "allegations" are sending a bad message.
And we all know that Bud is all about the message even when he is unclear on the content.
Unrelated to baseball, I should note that many of our bloggers up here work in the entertainment, political or legal arenas. Some have had, at least, cursory dealings with the Hudson family. The tragic loss of loved ones is a difficult enough burden to bear. The unceasing glare of the media spotlight would seem to make it insufferable. There is nothing I can say that will ease their loss in any way. But, for whatever it's worth, our thoughts and prayers go out to each and every one of them now and forever.
Back on a happy thought, the legendary Niteowl has already started a thread about the World Series and the joys of Selig, so CLICK HERE TO JOIN THE FUN!
Philadelphia Phillies: 3
—Scott Eyre, Jamie Moyer, Matt Stairs
Tampa Bay Rays: 1
—Cliff Floyd
A quick history for those of you who have no clue what the above means. In 1981 a guy named Ron Berler wrote an article stating that any team with 3 or more ex-Cubs on its roster could not, and had not, won the World Series. The fact that the 1960 Pirates had overcame the curse just added a new dimension to it when they went on to suck for years after.
Even so, the original article appeared in less than 20 papers nationwide. One of those papers, however, got read by Mike Royko, who interviewed Berler and the rest is history. The ex-Cub factor joined the Billy Goat in the pantheon of Cubs' related curses.
There is a second version of the curse as well. Simply put, if the Cubs dump a player or trade him for a bag of balls, said player will go on to win the World Series for another team. While not true in every instance, there is enough anecdotal evidence to keep this one alive as well.
These players include Andy Pafko (who, coincidentally, played in the 1945 World Series as a Cub), Gene Baker, Smoky Burgess, Don Hoak, Dale Long, Lou Brock (whose first title was in 1964 after a mid-season trade to the St. Louis Cardinals), Lou Johnson, Jim Brewer, Moe Drabowsky, Don Cardwell, Ken Holtzman, Billy North, Bill Madlock, Manny Trillo, Greg Gross, Rick Monday, Burt Hooton, Bruce Sutter, Willie Hernández, Joe Niekro, Dennis Eckersley, Joe Carter, Greg Maddux, Joe Girardi, Glenallen Hill (after his second stint with the Cubs; his title came in 2000 after he'd been traded in mid-season), Luis Gonzalez, Mike Morgan, Mark Grace, Mark Bellhorn and Bill Mueller.
The second team to overcome the ex-Cub factor was the 2001 Arizona Diamondbacks. They have similarities to the 1960 Pirates that are worth noting. One, both teams won on walk off runs in the bottom of the 9th in game 7 and, two, both teams won against the Yankees. Oh yeah, and both teams went on a big suck parade for several seasons thereafter.
To keep some perspective on all this HOODOO (you're welcome Elliot), please keep in mind that the 2008 White Sox made the playoffs with no ex-Cubs on their roster and got beaten by a team with one.
Nevertheless, for those of you looking for a local angle to retain your interest in the World Series this year, there you go.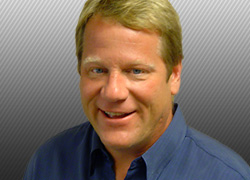 Yesterday, the Sun Times ran a front page banner welcoming legendary sportscaster (and all around nice guy according to the 2 people I asked) Dan McNeil to their staff. Then they ran his column after the paid classifieds. So, it was easier for me to find out how to get my roto rooted than it was to read his insightful piece on Mike Singletary and the history of sports legends who return to Chicago in a managerial capacity. Obviously, there are still some kinks to be worked out.
He was originally slated to write four columns for the paper, which he dutifully did. Yesterday was his fifth and it seems he has found himself a second job.
Good for him.
As part of the wildly popular Mac, Jurko & Harry show on WMVP-AM, he brings a wealth of sports knowledge and a welcome sense of humor to the paper. He won't screech, his flip won't flop (without a valid reason being given, such as "I was wrong.") and whether you like him or not, you won't feel as though you are being talked down to by a drooling moron.
These are all good things.
I do find it interesting that a member of the media who is firmly ensconced on the public air waves and in the digital world would turn to such a staid media as newsprint to connect with the masses, but it is a welcome addition.
Also a bit of a surprising one. After all, he does not pander to the lowest common denominator (unless beer is involved, which I heartily endorse), and he makes sense when he speaks. These are not attributes that have been lauded by any media as of late. Maybe, just maybe, that "Change" we keep hearing about is actually happening.
I, for one, certainly hope so.
It isn't any fun to read the paper and feel as though you would insult the intelligence of your bird if you used it as liner.
It's Friday, the World Series is shaping up to be as good as advertised. Jamel has the Phillies winning in 7 and accurately called the result of the first two games prior to the series beginning, so make of that what you will. In the meantime, there is no need to stress your brain, just CLICK HERE TO JOIN THE FUN!