Haaaaa Haaa Haaaa Haaa-
Yes- it is all MINE! MINE! MINE!- Toko is everywhere! Kneel to Toko!
Beer is good, beer is good, cue heavy metal crap Ed likes
A TRIBUTE TO THE BEER THREAD
I tribute to GOTD- it's well deserved- Madhouse you're so money and you don't even know it- they come for you baby- keep up the good work- Ida salutes you
Ohhhh Toko- I didn't know you now have the power- please make me your love beer slave..... Tribute to Toko- you give this site some "character"

A Tribute to you Slim- cuz your old and you know how to use a computer

A Tribute to Hino- cuz every now and then you post something

A Tribute to El- cuz you one crazy ass motha f__ka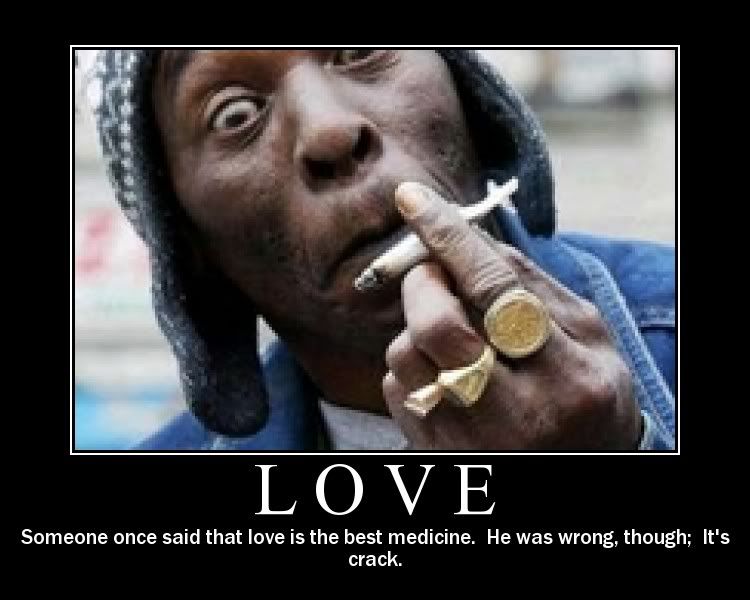 A Tribute to Nick- cuz I believe that you might actually sort of maybe have some game with the ladies..... at the hospital..... at the morgue… you do make me laugh

A Tribute to Mary- cuz you deal with all our man crap- especially Dr Frank- he's a douchebag- we salute you- please post more

A tribute to Tyrone- you little cry baby "oh you don't think the same as me… fine I"m leaving… I hate you!"- little biaachh-

And last but not least a tribute to Bill- thanks for putting up with us and giving us a home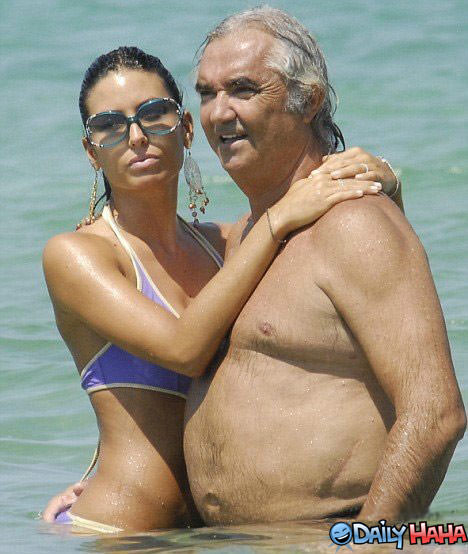 Okay seriously- go hawk's- hockey world wants hawk's-wings but I want hawk's-duck's but I like wings at Hooters with cold beer but it doesn't matter because hawk's can eat and kill both duck's and chicken's- especially red chickens- plus driving to Detroit from here sucks as the Indi-IL border always is under construction and sucks the big left one
Anyway, cubs are winning right now.... sox...who cares..... are the bulls still playing?...... Cutler sucks.... GO HAWKS!!!
THANKS TO ALL THE POSTERS, THE VIEWERS, THE NEW MEMBERS AND THOSE WHO VISIT OUR LOVELY HOME- YOU MAKE THE WORLD AN INTERESTING PLACE
Toko loves you all,
God Bless
PS- say no to Chicago olympics!
I have had a busy as heck day so I hope you don't mind if I just take a minute to share some wonderful gems I have collected. These are actual quotes from athletes and sports related personalities.
Oiler coach Bum Phillips: When asked by Bob Costas why he takes his wife on all the road trips, Phillips responded, "Because she is too ugly to kiss goodbye."
New Orleans Saint RB George Rogers when asked about the upcoming season:"I want to rush for 1,000 or 1,500 yards, whichever comes first."
And, upon hearing Joe Jacoby of the 'Skins say "I'd run over my own mother to win the Super Bowl," Matt Millen of the Raiders said, "To win, I'd run over Joe's mom too."
Football commentator and former player Joe Theismann 1996: "Nobody in football should be called a genius. A genius is a guy like Norman Einstein."
Senior basketball player at the University of Pittsburgh: "I'm going to graduate on time, no matter how long it takes."
Bill Peterson, a Florida State football coach: "You guys line up alphabetically by height." and "You guys pair up in groups of three, then line up in a circle."
Clemson recruit Ray Forsythe, who was ineligible as a freshman because of academic requirements: "I play football. I'm not trying to be a professor. The tests don't seem to make sense to me, measuring your brain on stuff I haven't been through in school."
Boxing promoter Dan Duva on Mike Tyson hooking up again with promoter Don King: "Why would anyone expect him to come out smarter? He went to prison for three years, not Princeton."
Stu Grimson, Chicago Blackhawks left wing, explaining why he keeps a color photo of himself above his locker: "That's so when I forget how to spell my name, I can still find my f**king clothes."
Shaquille O'Neal on whether he had visited the Parthenon during his visit to Greece: "I can't really remember the names of the clubs that we went to."
Pat Williams, Orlando Magic general manager, on his team's 7-27 record: "We can't win at home. We can't win on the road.. As general manager, I just can't figure out where else to play." (1992)
Chuck Nevitt, North Carolina State basketball player, explaining to Coach Jim Valvano why he appeared nervous at practice: "My sister's expecting a baby, and I don't know if I'm going to be an uncle or an aunt." (1982)
Tommy Lasorda , Dodger manager, when asked what terms Mexican-born pitching sensation Fernando Valenzuela might settle for in his upcoming contract negotiations: "He wants Texas back." (1981)
Darrell Royal, Texas football coach, asked if the abnormal number of Longhorn injuries that season resulted from poor physical conditioning: "One player was lost because he broke his nose. How do you go about getting a nose in condition for football?" (1966)
Mike McCormack, coach of the hapless Baltimore Colts after the team's co-captain, offensive guard Robert Pratt, pulled a hamstring running onto the field for the coin toss against St. Louis: "I'm Going to send the injured reserve players out for the toss next time." (1981)
Steve Spurrier, Florida football coach, telling Gator fans that a fire at Auburn's football dorm had destroyed 20 books: "But the real tragedy was that 15 hadn't been colored yet." (1991)
Jim Finks, New Orleans Saints G.M., when asked after a loss what he thought of the refs: "I'm not allowed to comment on lousy officiating." (1986)
Alan Kulwicki, stock car racer, on racing Saturday nights as opposed to Sunday afternoons: "It's basically the same, just darker." (1991)
Lincoln Kennedy, Oakland Raiders tackle, on his decision not to vote: "I was going to write myself in, but I was afraid I'd get shot." (1996)
Frank Layden, Utah Jazz president, on a former player: "I told him, "Son, what is it with you. Is it ignorance or apathy?' He said, 'Coach, I don't know and I don't care." (1991)
Torrin Polk, University of Houston receiver, on his coach, John Jenkins: "He treats us like men. He lets us wear earrings." (1991)
Shelby Metcalf, basketball coach at Texas A&M, recounting what he told a player who received four F's and one D: "Son, looks to me like you're spending too much time on one subject." (1987)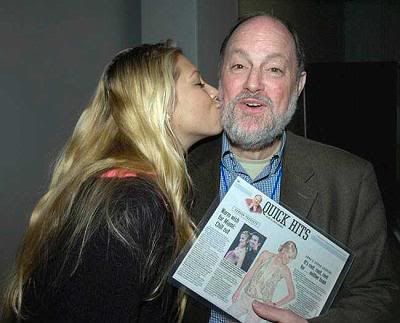 Readers' reactions to the Quick Hits article with Anna Kournikova in Wednesday's paper drew many favorable responses. Among them was Bill McCormick, who noted: ''Your wife must be amazing.'' Truly. Amazing that she understands and/or tolerates yours truly. - Elliott Harris
Yes, indeed.
We could talk sports.
Or we could just click here and enjoy Anna's pics.
Your choice.
Yesterday, Bobby Jenks (according to published reports) was fined $750.00 for throwing a pitch behind a batter on the Texas Rangers. The same Rangers who had hit 6 Sox batters in 4 games and never even received a warning. Yep, that seemed fair.
Today, also according to published reports, The Cubs very own Ryan Dempster is on the hot seat for allegedly hitting a Milwaukee Brewer in the helmet with a pitch. The batter was bunting and leaning down over the plate. In other words, he got hit by an inside strike, not a pitch aimed at his head.
What do both of these stories have in common, besides their obvious link to Chicago?
They are both glaring examples of stupidity.
While I will grant that they are not quite at the "Hey Ya'll, watch this!" and earn a Darwin Award level of stupid, they are still pretty dumb.
In the case of Bobby Jenks, he never even hit the batter. In fact the ball sailed behind the poor yutz. In the case of Ryan Dempster, the batter was leaning over the middle of the plate. You know, that special place where those little white round things show up at around 100 mph over 100 times a game? What was he expecting to be there this time? Flowers?
Yet, both pitchers are being looked at be the MLB disciplinary committee. And, if the media is to be believed (I would say "yes" ... this time), Jenks has already been fined for this.
So, what are pitchers to do? Your team gets hit and you have to stand there and say "Aw shucks guys, that's not nice." Or, do you casually remind the ump that those welts your hitters are sporting are not a new fashion statement? Thus, probably, getting someone ejected from the team that complains?
I certainly understand why umps would want to prevent head hunting and other dangerous activities during games, these particular responses are way over the top. If these rulings become the standard, pitchers may as well throw underhanded and let the batter know what pitch is coming.
"Hey, Bob? Don't be scared, this will be a nice one over the middle. Okay Bob, are you ready? All right, Bob, get that bat up because here it coooooomes! Oh, so sorry Bob, but don't worry, I'm sure you'll hit the next one."
What the hell, let's go all the way and let the poor babies hit off a tee instead. That would probably be safest of all.
The facts are relatively simple; some pitchers will throw at a batter for whatever reason, or sometimes no reason. Opposing teams need to be able to protect their players from that type of aggression.
If not, then the rule should be that the very first hit batter should result in the immediate expulsion of the offending pitcher. No warnings, no hand wringing, nothing but a simple "You're Outta Here!"
Since that ain't going to happen, umps need to get a better grip on the realities of the games and MLB needs to quit acting like a group of frustrated soccer moms at the site of every boo boo.
Oh, the pic? I just liked it.
A long time ago in a land not that far away, Matt Lynch and Pat Dahl started this site. The idea was a simple one; make fun of Jay Mariotti. The Ozzie tirade may have been their impetus, but they were both college students with aspirations of literary grandeur and the persistent terror of the Cut and Paste Queen galled their sensibilities. He* was the anti-journalist and they couldn't take it any more.
With a mix of smarmy satire and some very funny videos they became a cult favorite of journalists around the country. As Jay continued his inadequate attempts to understand sports and spew his fact deprived treatises, the site gained momentum.
The "In Which" opening tag, while a literary affectation initially, became rooted in stone and we wouldn't have it any other way.
Jay the Joke now receives over 100,000 visitors a day. People from all over the world come by, some even say hi, and read the wide variety of sports related blogs and threads and, of course, check out the porn.
I bring all of this up not to take some treacly trip down memory lane, but to remind all of us how much things can change. When this site was started the Blackhawks were still considered one of the worst run franchises in all of sports. While that is an incredible accomplishment, it is not one they were proud of.
Now, things have changed.
The Hawks, who once couldn't put bodies in the seats if they visited the morgue on the way to the game now are sold out and have a waiting list for season tickets. The team that couldn't win for losing now just wins. This is the kind of change in which we can believe.
Last night, for those of you who missed the memo, the Hawks beat the Vancouver Canucks 7-5 to advance to the Western Conference Finals for the first time since 1995.
DAN MCGRATH (Tribune) takes a look at how this happened.
Monday's six-goal third period was something to behold. Patrick Kane's hat trick was another example of talent and savvy rarely seen in a 20-year-old. And the Hawks have demonstrated precocious fortitude by winning three games on the road in two playoff series.

But the main reason they're headed to the Western Conference finals for the first time since 1995 was their late two-goal rally for a 2-1 victory in Game 4.

The Canucks had dominated play in front of Roberto Luongo and were less than three minutes away from a 1-0 shutout victory and a 3-1 lead in the series heading back to Vancouver for Game 5.

But Andrew Ladd made a hustle play to control the puck along the right boards and got it to Martin Havlat, who beat Luongo on the Hawks' first really good chance of the night. They went to overtime tied 1-1, and Ladd won it for the Hawks with a goal less than three minutes into the extra period.

Vancouver sagged noticeably, a golden opportunity gone by the boards. The Hawks were in control of the series from that moment.
He goes on to break down the important stuff and, if you have a minute, it is a very good read. But, it is his simple closing that sums all of this up for Chicago hockey fans.
It has been said before, but it bears repeating: Hockey's renaissance in Chicago, and the short time in which it has occurred, is a truly remarkable story.
See? He says "in which" too.