It seems hardwired into baseball fans' DNA to expect the worst. And yet, each year we go out there and cheer for our teams anyway. Some years that pessimism shields us from the abject failures on the field. Others, not so much so.
This year is a "not so much so" kind of year.
Former Cubs manager, JIM ESSIAN (NSFW), has been a long time supporter of Milton Bradley. He seems to have wavered on that support just a little bit. Oh, okay, he tossed it out the window of a moving bus and came back to run over it again. His, profanity filled, look at the recent career of Uncle Milty is a must read (for adults) and a clear sign that any patronage that Milty might think he is due has clearly been earmarked for something else.
Actually, after reading that article, I think that Jim might cheer an outbreak of Ebola in an orphanage before he cheers for Milty again.
It also seems that everyone missed my memo warning about the Nationals. They were 12-9 coming into the Cubs series and could easily have been 16-5 because their pen gave up four of those games. Since moving to Washington they have dumped salary and tried to develop their farm system. That is the long, hard, way of doing things, but it is starting to show up on the field. Slowly but surely. Assuming that their GM does not go insane this offseason, they have the building blocks they need to start competing in the majors. Certainly they have enough spare parts now to make some serious bids on pitching, which is their sore spot.
Anyway, it was the resurgent Nationals that the Cubs faced this week and not the annual doormats. And that team just took 2 out of 3 from them at home. Enough has been, and is still being, written about Milty that I think it might help preserve my sanity (and yours) if we just look at the game.
CARRIE MUSKAT (MLB.com) does just that.
"Let's just win some baseball games," Lou Piniella said. "Forget the Cardinals and every other team. Just win some baseball games."

The Cubs had hoped to do just that during this 10-game homestand. Instead, their chances of three-peating as division champs keep slipping away.

"It's been a difficult month," Lee said. "We're not very good right now. We just seem to be finding ways to lose rather than finding ways to win. There are only 30-some-odd games left, and we're in a big hole. You can't afford to lose games like this."

Wells (9-7) was vying to become the first Cubs rookie to reach double-digit wins since Kerry Wood won 13 in 1998. The right-hander gave up five runs on five hits and four walks over 6 1/3 innings. It's only the second time in his past six starts that Wells has given up more than three earned runs.

"The thing I'm most disappointed about," Wells said, "is when you're getting ready for the game and you talk about setting the tone, coming out sharp, and getting your team in there as quick as possible, to walk the leadoff batter like I did sets a bad tone.

"It's a lack of concentration, and that's what I'm most upset about," he said. "The home run [to Zimmerman], it looked like it was going to be a ball, and he just went down and got it. You put your team in a hole early, it's tough to come back."
Speaking of coming back, the White Sox lost their first three to the Red Sox and looked doomed. With the second inning shaping up to be just like every other inning when the Sox have loaded the bases, something changed. Jayson Nix walked up to the plate with two outs and drilled a clean double and the Good Sox went on to score four in that frame. In fact, they had so much fun scoring four runs in the second inning that they went out and did it again in the third.
Our old pal, SCOTT MERKIN (MLB.com), wraps it all up for us nice and neat.
"That was very important," said Guillen of Nix's two-run double. "With the way we were playing, bases loaded, sacrifice fly and then double-play ball and the inning is over. We had two outs and Nixie hit that ball and started the rally. They keep going and I think we need it."

"To jump on them like we did, have control from the start, it was good," Nix said.

Four more runs came across in the third inning, courtesy of Thome's sacrifice fly, Nix's single and Quentin's 15th home run—a two-run shot. On his 39th birthday, Thome knocked out three hits and drove in two.

Their nine-run output marked the White Sox highest total at Fenway since scoring 14 on July 5, 1998. All nine came off of Tazawa, with the White Sox getting to him for 10 hits in just four innings.

"It was a tough night, right from the beginning, and we didn't have a lot of protection for him," said Boston manager Terry Francona of Tazawa. "So, we left him out there for a little while."

"We took advantage of that kid struggling, and thank God we did," Guillen said. "It was a big win for us, just for momentum. It was big just to get the energy back and the hope and to get in a better situation."
If you read the papers today, and I hope you do, you will find lots of fun articles about the nature of the waiver wire (which Cubs fans are learning about today), possible call ups, future stars, possible season outcomes for both teams and, oh yeah, a ton of crap about Milton.
Yesterday, after work, I was walking down the street and met a gentleman (about 30) walking a bleach white Chihuahua with a Cubs bandana neatly placed on its neck. His blue jeans were neatly belted in the middle of his chest. A Cubs T-Shirt neatly tucked in. His Cubs hat perfectly propped and facing front. As we stood on the corner waiting for the light to change he turned to me and said "My mom got me a doggy." I admitted that it was, indeed, a doggy and inquired as to its name. He looked up at me and said "Milton. Cause he's my favorite player."I didn't want to insult the young man. It was clear that he was handicapped in some manner and he seemed pleasant enough. So, instead, I asked him why Milton Bradley was his favorite player. He said "Cause, I have seen him play. And if he gets paid to play like that I can get a job too." It took me a second to stifle a laugh and then I told him that I was sure he was right and wished him well as the light changed. I was rewarded with one of those rare smiles that only an innocent can give; full of honest, open, joy.
Well, at least we now know that Bradley is worth something to someone.
Speaking of Milton, he homered last night and drove in 3 runs in the Cubs 9-4 rout of the Nationals. Let's let ANDREW SIMON (MLB.com) fill us in.
Even with the win, the Cubs remain nine games behind the Cardinals in the National League Central and moved to 7 1/2 behind the Rockies in the Wild Card race, but their big inning has the potential to send them in the right direction.

"It helped us win a baseball game today, and let's hope it becomes contagious here in the last month or so of the season," manager Lou Piniella said.

"We need to put together a semblance of a good winning streak and go from there. Right now, a win feels really good, believe it or not."
Yes, I can certainly believe it felt good. It has been a while since the pretty blue W flew over the Friendly Confines. Although, given the Cubs history of weird injuries and illnesses, I would not use the word "contagious" in any context. But, for the record, I'm not Lou. Nevertheless, Andrew goes on to share a moment with Koyie Hill after the game and he, for a nice change for Cubs players, does not sound demented.
"It always feels good to contribute, but it feels even better to win," Hill said. "That being the pressing issue around here—I think it always is—but it's nice to get back on the right track."

Just like everyone else in the Cubs' clubhouse, Hill is not giving up on the season yet.

"We want to put together a winning streak," he said. "We want to win ballgames. Just because you're running out of time, it doesn't mean there's any more emphasis on it, it just means you're running out of time and you don't have a whole season to get on that roll. You have to get on that roll now."
With that happy thought in mind we turn to the South Side where, last night, the Sox won. Sadly, it was the Red Sox taking it 3-2 and not our guys. All around cool guy, SCOTT MERKIN (MLB.com) provides the recap.
Before the White Sox even took the field on Wednesday, they knew there was a chance to gain ground in the division. Detroit dropped its game to the Angels earlier in the day at Anaheim, so all Chicago had to do was solve Tim Wakefield's knuckleball and move back within 3 1/2 games of the Tigers.

Figuring out Wakefield turned out to be easier said than done. The righty returned from a five-week absence due to a back injury and limited the White Sox to one run on six hits over seven innings. The only Chicago run off the knuckleball specialist scored on Gordon Beckham's infield single and Paul Konerko's rare triple in the opening frame.

"Wakefield is amazing," Konerko said. "He's pretty tough. He did another nice job."

"We didn't have many hard-hit balls against Wakefield," Guillen said. "Then you come from Wakefield to [hard-throwing Daniel] Bard. Who is that guy? Pretty good. I would rather face [Boston closer Jonathan] Papelbon than that guy if I am a hitter."
I know it's just me, since you are not this petty, but I hate when the losing team lauds the other team's pitching. It drives me batty.
If you will.
Simply put, if this is the stretch of games that will show the White Sox who they really are, then maybe - jut maybe - they might take the damn bats off their shoulders and try something new. Like hitting.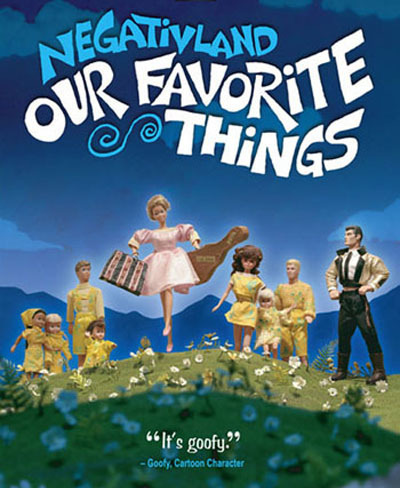 Yesterday was not a good day for Chicago baseball. The Cubs lost to the resurgent Nationals (everyone missed my memo about them) and the Sox lost to a Boston team that did its best clown car imitation. Plus, it's a crappy day outside, all rainy and gray.
Nevertheless, a few quick memos are in order. First, to Carlos Zambrano; if the only two pitches you give opponents are either high and outside or dead center over the plate, bad things will continue to happen. To Freddy Garcia; welcome back. To Scott Linebrink: you couldn't find the strike zone with a companion animal and a beeper. Please tell Ozzie that you have torn your rotator cuff and need to get season ending surgery. It is the only way you will help this team.
In other words, now is the time to talk about fun stuff that makes us happy. Otherwise, we are all going to be in the john with razors at our wrists.
So, what makes me happy? Lots of things, actually. At the end of the day I am basically an upbeat kind of person. Not perky. I despise perky. But you wouldn't find yourself begging for a merciful death if you spent time with me. Let's just leave it at that.
And, as it turns out, there are people who like to spend time with us. So, we are going to honor them here today and ask you if you know of any others. Each of the following blogs has, at one point or another, linked to us, mentioned us or - in one case - actually lauded us.
So, click on the links below, visit our friends, say hi if you can and let them know how much you love them.
Okay, maybe "love" is too strong a word. Start with infatuation and see where it goes.
MY WRIGLEYVILLE A fun site about the Wrigleywille community and a pretty complete list of happening events for you to attend. Oh, and the Cubs are mentioned there too.
SOX AND THE CITY While primarily a White Sox fan site, they offer threads on a wide variety of subjects and their regulars are knowledgeable, polite and fun.
ELLIOTT HARRIS (Sun Times) He is the only professional writer who doesn't just allude to us but actually mentions us by name. How cool is that? Oh, and bonus, his web ink has more gratuitous photos than the paper does. So, visit early and often, he likes the company.
NO GAMES CHICAGO! Exactly what it sounds like. A web site dedicated to stopping Chicago from getting the Olympics in 2016. They have everything from a BOOK OF EVIDENCE (right click and save target as, it is large) detailing all the lies, shams and scams to a variety of stories that cover the rest. If, for whatever reason, you thought the Olympics were a good idea for Chicago, I ask that you take 5 minutes to see why you are wrong.
DEADSPIN While the site has gone through a ton of changes over the last year, the fact is that it is still the granddaddy of cool sports sites.
THE CUBS The Cubs have a very active blogging community. While a couple of the regulars are clearly insane, the majority are very astute baseball fans and a lot of fun to read.
THE SOX The Sox site has the most bloggers from other cities of any of the sites I have seen. You will find fans of other teams rooting for them just because. I guess Ozzie-mania is quietly sweeping the nation. Very quietly.
THE BEARS The Bears have a very fan friendly site and they want you to interact as much as possible. Go for a minute and you'll stay for the day. Oh, and bring your checkbook. You will be amazed at how many Bears related things there are for your home, office and car.
THE BULLS Not a very interactive site, but chock full of Bulls information. You want to know something about the team, its cheerleaders or the stadium? It is all there for you, often with videos and short stories of interest.
THE BLACKHAWKS Of all the professional sports sites in Chicago, this one is the most fan friendly. They want to hear from you, they want to answer you and they want you to buy so much cool stuff that you'll blow your rent check. A great place to catch up on all things Hawks.
THE FIRE This site is a close second to the Hawks. They keep the online articles short and to the point and offer a multitude of ways for you to interact with the team AND learn how to cook. Yes, they offer a cookbook. It is one of the many things you will find there that you won't find anywhere else.
THE SKY Oddly enough, for one of the friendliest teams in town, their web site seems like an afterthought. It is clunky and not very friendly. Plus, for reasons that escape me, they have several ways for you to get Sky Guy related items or hire the dude for your party. It is, quite possibly, the worst mascot since SPARKY the NASCAR mascot.
THE RED STARS This is a developing team and it is clearly working on developing fans. There are multiple ways listed for you to meet the players, leave messages on line and a bunch of other stuff as well. If you have a daughter who is interested in soccer, mark this site as a must visit. For everyone else, it is worth your time as well.
THE BLISS What amazes me is not that really (I mean REALLY) good looking women in lingerie tackling each other has become a national sport. It amazes me it didn't happen 25 years ago. While the web site is a work in progress, it has numerous ways for you to connect with the players via Facebook, My Space and other social networking sites.
If you know of anyone we missed, CLICK HERE TO LET US KNOW!
Where to begin? I took a look around the old Internet to see if there was anything crucial that needed to be dealt with today, and there wasn't. The Chicago Olympic Committee can no longer find anyone in Chicago stupid enough to support their folly so they are getting endorsements from air-head celebrities and the former mayor of Atlanta, who could lose a popularity contest to the Unabomber. Good luck with that.
Then I wandered around looking for something fun to write about, and came up short on that as well. Although, thanks to the glorious world of email, I did find out that my penis needs enlarging. But, as far as I can tell, it is only mine. Your's is fine.
I did wander over to the page of he* who shall not be named and discovered some incredible new facts. First, Laura Ricketts (now part owner of the Cubs) is "technically" a lesbian. I guess it is good that this came out now or she may never have known. How tragic would that have been? Well, since everyone already knows that Ozzie's hairdresser is gay the Cubs obviously needed to up the GLBT-ante or something.
I also found out that the solution to all problems is to throw money at them (he* claims to be a conservative?) and that the Cubs have not won a world series in almost 101 years. These shocking revelations will clearly put Cubdom into a death spiral of despair.
Or not.
Then I thought about writing about the Sox. After watching Jose Contreras pitch 2 2/3 innings of godawful baseball and redefine the phrase brain cramp, it seemed ripe for the picking. However, since Ozzie immediately announced after the game that there was No Way for Jose No Mo (he is being sent to the pen) it kind of took the air out of that one. I mean, what else do I got? Umbrage that Ozzie beat me to it? There's not really much there to go on.
Let's face it, at this point Ozzie may as well pencil in Hawk Harrelson as the 5th starter. He couldn't do any worse.
Hell, it might be fun to hear him holler out a "HE GONE!" or two from the mound.
Then I went to the one place I knew I could get something useful to post. ELLIOTT HARRIS (Quick Hits / Sun Times) almost always has something for me to fall back on. And today was no exception. While I will be the first to admit that the concept of Elliott working out statistical analysis tables based on theories of advanced probabilities was not what I normally expect from him, he must have felt daring today and offered us up this.
Random thoughts while remembering why Quick Hits did not pursue a career in mathematics (for starters, it became difficult once the figures went beyond the number of fingers on both hands):

• • If the St. Louis Cardinals (72-54) play .500 ball the rest of the season (18-18), the Cubs (62-60) would have to go 28-12 to tie St. Louis for the National League Central title. If the Cards play at their current .571 winning percentage, they would end up with 92 victories (if you don't round up)—meaning the Cubs would need to go 30-10 to tie. If the Cubs continue to play at their .508 winning percentage, they would go 21-19 (and that's with a generous rounding up of that figure) and finish 83-79—meaning the Cardinals would have to go 11-25 for the teams to tie. Thankfully, games are played one at a time—and Quick Hits can count that high (on a good day).
Allow me to point out that all is not lost. Teams have overcome odds like this before. The '69 Mets for example. Oh wait, sorry about that. The '64 Cardinals then. No, that may not sit well either. Never mind, just go with the fact that it ain't over yet and move on.
Thanks.
Well, now that you have wasted this much of your day, you may as well CLICK HERE TO TALK ABOUT STUFF.
Is this the real life-
Is this just fantasy-
Caught in a landslide-
No escape from reality-
Yesterday was the kind of day that wandered around, bumped into stuff and, when it was done, had accomplished nothing. The same applies to our baseball teams. The day started off with the Sox wrapping up a 3 game set against the Orioles, so I'll start there too.
Mark Buehrle looked like the Mark Buehrle of old. Unfortunately, I mean the 20 year old kid who got called up and shelled. Not the more recent version. JESSE TEMPLE (MLB.com) takes a look at the 5-4 loss.
"I think today was a very, very, very disappointing game for me," Guillen said. "I always talk about pitching and defense. With the offense we have, we're better than this. We have a month and a half to go, and if our offense continues like that, good luck. It's going to be hard for us to be there in the end."

In winning on Sunday, Baltimore took two of three games this weekend and finished with a 5-4 record in the season series over Chicago, capturing just its second season series in the last 10 years against the White Sox.

Overall, Chicago closed out a 3-3 homestand against Baltimore and Kansas City, also a last-place team in the AL Central.

"Obviously, you want to go out and play a Kansas City and Baltimore. I mean, we'd like to take two of three or go out and sweep them," starter Mark Buehrle said. "But they're good young teams. They've got good hitting, good pitching. It's just one of those things that happens."
The consolation out of that mess? Detroit lost too so everyone is right where they were when this train wreck started.
On the North Side, the Cubs did their best version of ESCAPE FROM LA (minus the cool gun fights and hot women). Even so, playing the best team in baseball they went out and avoided the sweep with a 3-1 victory.
CARRIE MUSKAT (MLB.com) breathed a sign of relief right along with them.
Manager Lou Piniella told the Cubs after Saturday's game that things have to get better. For one day, they did.

Rookie Jake Fox went 4-for-4, including a solo homer and RBI single, to back Ryan Dempster and lift the Cubs to a 3-1 victory Sunday over the Los Angeles Dodgers, avoiding a sweep.

"We needed to win a ballgame," Piniella said. "We pitched really well and hit just enough. Hopefully, back home, we can have a really good homestand and we'll see. It's there for us. We'll see what we do."

The Cubs won for just the fifth time in their past 17 games and finished the West Coast trip 2-5. The St. Louis Cardinals didn't let up, beating San Diego on Sunday to maintain an eight-game lead in the National League Central. The Cubs trail Colorado in the NL Wild Card by seven games.

"We need to start scoring runs," Piniella said. "Like I told the team [Saturday] night after the game, it's got to turn, it's got to get better. Just relax and don't give in to it."
"Don't give in to it." This is also every parent's advice to their daughters when they start dating. Not a relevant fact, just one that seemed fun.
Sadly for the Cubs, St. Louis won last night too so they are still in the same boat they were in when their beach party started.
Too late, my time has come,
Sends shivers down my spine-
Body's aching all the time,
Goodbye everybody-I've got to go-
Gotta leave you all behind and face the truth-
The truth? After over 3/4 of a season, we still really don't know. Both teams have more ups and down than a manic depressive in a fun house. Oh well, it may not be good baseball, but it sure is interesting baseball. Which may, when all is said and done, be the only thing that matters.
By the way, if you click on the image above you can watch Queen's original music video for Bohemian Rhapsody. It seemed like the least I could do after this week in baseball.
Or, you can just CLICK HERE TO SING ALONG with us in the forums.