What if the Browns win?
There. I asked it.
Oh sure, you're rolling on the floor, splitting your sides saying "That B3! What a wacky dude!"
Am I? Well, okay, certainly in party situations, but there are no streamers or strippers here right now.
"So," you ask while gasping for breath, "how in the world could that happen?"
Here's how. The Browns' defense is not nearly as bad as some would lead you to believe. They average almost 35 minutes a game on the field. That is far too much for the big boys. They tend to get blown out later in the game mostly because they are gassed. But, they have been averaging two sacks a game. While they have not been a turnover machine, with only 3 picks all season, they have managed to get the ball back to the offense and they can cause fumbles (hello Matt Forte).
Even so I must admit that, in Cleveland, getting the ball back to the offense is not always a good idea. The offense has given up 11 picks so far this year and seems to have the passing game of a wounded albatross. In spite of everything, they have averaged around 100 yards per game rushing and that could haunt the Bears. Besides, except for the Green Bay game, where the Browns got gobsmacked in the 2nd quarter, they have held their own pretty well. Against Pittsburgh they forced multiple fumbles. Yes, I know Pittsburgh won, but you can be sure the Browns had their undivided attention that day.
Moreover, as MIKE MULLIGAN (Sun Times) points out, the Bears are putting players in positions where they are not likely to succeed.
Example A: Gregg Olsen is a great offensive tight end. However, as a blocker he could get burned by girl scouts. Not that he isn't tough, he just doesn't seem wired that way. The more I see him moving backwards when called on to block, the more afraid I am that he will land on someone and hurt them. Plus, when the Bears double up his side in coverage to protect him, the other side gets free and .... well, you know what happens.
Sack.
Pressure.
Hurry.
Interception.
Etcetera.
Let's let Mike fill us in on the bigger picture after Lovie told him he puts players where he thinks the team has the best chance to succeed..
If only it were that easy. Unfortunately, opportunity far too often seems like a gift with the Bears, instead of something that's earned. Take tight end Greg Olsen, for instance. He was elevated to the starting job over incumbent Desmond Clark in the offseason because he was projected to be a better player. Olsen formed a quick, easy alliance with new quarterback Jay Cutler, and his promotion was expected to pay big dividends when the season started. Through six games, the situation has gotten complicated, to say the least.

Olsen has been a disappointment. Or has he? Certainly the numbers don't look good—19 catches, 175 yards—but you wonder if he's being put in a position to succeed. It's a question you can ask of many Bears. Take safety Kevin Payne, who lost his starting job after his part in a blunder that allowed Green Bay to score a 50-yard touchdown and win the season opener.

Payne was benched for not being able to defend the pass, but, lo and behold, he's now used as a deep safety in nickel downs because the player starting ahead of him, Danieal Manning, moves down into the box in passing situations. In other words, Payne, who isn't good against the pass, is only used in passing situations. Does that make sense?

''You'd have to ask the coaches about that,'' he said. Olsen said virtually the same thing. The response is a form of player-speak that translates into: ''I won't comment on that for fear of what I will say, but please bring it up with the coaches.''

What about it, Ron Turner? Why was Olsen put in a position Sunday in which a 280-plus-pound defensive end steamrolled him and helped create the Bengals' only sack of Cutler. If you missed the play, it's perfectly understandable. Olsen was on the right side, faced off with defensive end Robert Geathers, but the sack came from fellow end Frostee Rucker over left tackle Orlando Pace. Geathers did much of the heavy lifting with a bull rush that got Olsen backpedaling awkwardly but, mercifully, didn't knock him to the ground. That might have been the case because Chris Williams attempted to help out, too late to prevent the pressure but enough to save Olsen a tiny bit of dignity.

A veteran said asking Olsen to stand up to a pass rusher was asking too much. Olsen isn't known for his blocking, and a defensive end is paid to rush. Olsen is paid to catch the ball, not to block.

Turner didn't argue the point.
Read this quote again:
In other words, Payne, who isn't good against the pass, is only used in passing situations. Does that make sense?
Still think it can't happen?
Yeah, that's what I thought. Have a Happy Halloween.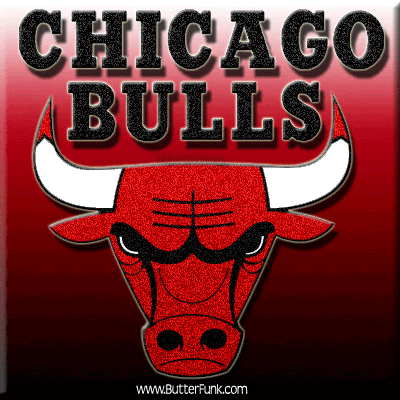 With the Bulls kicking off their NBA season tonight, our very own round ball maniac, El Rosado, has taken time out of his insanely busy life to give you a preview on their season and some predictions for other stuff as well. So, kick back, pop open a frosty and enjoy.
***************
In an 82 game NBA season, it's kind of hard to place too much value or emphasis on just one or two games, especially when those games represent the first two games of the season and are thus a very early and very small sample size of what to look for in a particular team moving forward. However, with our very own Chicago Bulls opening the season tonight with back-to-back games at home against the San Antonio Spurs (my pick to win the West) and on the road against the hated Boston Celtics in a rematch of last seasons first round playoff matchup that the Bulls lost in 7 games, the Bulls find themselves as one of the rare exceptions to this general rule of thumb. They get to face 2 of the 5 legit NBA title contenders entering the season right away; 10 of their first 14 games are against teams that made the playoffs last season (including 2 against Cleveland and Denver, both of whom lost in the Conference Finals and 1 against the defending champion Lakers in LA) and they play 11 of their first 17 games on the road (including the annual circus-trip in November that takes them on a 6-game road-trip). By this Saturday morning, we'll know if the Bulls have even a chance to compete with the elite; by Saturday December 5th we'll know if they're legit.
The Bulls enter the season being projected as anywhere between the 4th seed in the East, to missing the playoffs entirely. I think the former is a possibility, the latter is highly unlikely unless injuries absolutely wreck this team. To everyone who says this team will miss Ben Gordon terribly and his absence will kill the Bulls, I offer a puzzled look and a scratching of the head. Huh? Don't get me wrong, BG was great for what he was – an undersized streaky shooting guard with shaky ball-handling and passing who couldn't create shots for anyone else or play even average defense, but boy oh boy, if he got going, he was GOING and he could carry a team offensively, plus he was absolutely fearless when it came to taking big shots late in the game. On the flip-side, when he didn't have it, it was an ugly thing to watch. Shots clanking left and right, the offense stagnating as BG got the ball and put up another forced shot rather than make the extra pass. He was the proverbial black hole in the offense, give him the ball and you could plan on not getting it back. Sometimes, this worked out great (see game 4 and game 2 against Boston). Other times, well, not so much (see games 6/7 against Boston). With BG it was always all or nothing, sure he "averaged" 20 per game, but if you look at his box scores for, say, a 10-game stretch, his totals were maddeningly inconsistent. Just take a look at his numbers in games 57-67 last season for the classic BG quandary; 20, 17, 11, 16, 14, 15, 34, 43, 4, 9. John Salmons is not as explosive a scorer as BG, but he is far more consistent in getting his 20 points, gets to the free-throw line more, and plays better defense. Plus, he now has acclimated himself to the Bulls offense after coming here in a mid-season trade. So long as his troublesome groin injury that hindered him last year doesn't flare up again, the Bulls should have no problem replacing BG's scoring at the 2-guard. Salmons ball-handling is questionable, but with Rose in the back-court running point and Hinrich and Pargo coming off the bench at guard, he shouldn't be asked to handle the rock and initiate offense anyway. Speaking of Hinrich, I'm expecting a good season out of him, he knows his role is that of the first guard off the bench spelling either Rose or Salmons depending on the situation and he will be asked to play 25-35 minutes per night and be a strong contributor off the bench. I think he's up for the challenge. As for Derrick Rose, I'm expecting a huge season. His shot has improved. He's confident. He knows it his team now and defers to nobody. Huge season is coming. Huge like he'll make the all-star game this season, average 23pts/9ast, and replace BG as the guy who will takeover late in the game when the Bulls need buckets. Just watch. People will soon be forgetting stressing over not having someone deliver 4th-quarter heroics the way BG did by December once Rose has taken over and won some games.
Meanwhile, Luol Deng is back and completely healthy and should be ready to give the Bulls 35 quality minutes per night at small-forward now that Salmons has shifted to the 2-guard. Getting Deng back is like practically signing a new free-agent, given all the injury issues he had last season. Deng is one of those guys who is always productive in multiple ways, he can score and rebound, and he doesn't need you to run offense through him to score, he'll get his on put backs, open jumpers off ball movement, and transition baskets. As for the notion that his game doesn't mesh well with Rose (brought up by Steve Rosenbloom) I say this – show me a small-forward that runs the floor who CAN'T play with an elite point guard making his life easier by getting him easy shots and I'll show you a guy who doesn't belong in the NBA. Deng will be fine and the frontcourt looks to be a real strength. JTJ favorite Joakim Noah started the off-season by hanging out on the beach with a topless snow bunny, then went and improved his conditioning, added muscle to his upper-body and looks to have developed a hook shot. He's also embraced a leadership role on this team, similar to his role in college at Florida. Tyrus Thomas is in a make or break year since he will be a restricted free-agent at the end of the season. If he finally fulfills his immense potential, that'd be great. If he doesn't, the Bulls will need to make a hard decision at mid-season and consider trading him before the deadline while he still has some value so they can get something for him rather than let him go in free-agency. Rookie Taj Gibson, who I've dubbed "Ty-lite" due to his Tyrus-esque game (not quite the athlete but a smarter player) is ready to fill in if needed, and fellow rookie forward James Johnson has one of those games that is ugly to watch and at times you look at him and say to yourself "how did a guy who looks like that make it to the NBA" but at the end of the day he can play, he's intense and he hits the glass hard. The shot extending out to the 3pt range is an added bonus. Brad Miller is in the last year of his large contract and provides veteran leadership off the bench at center and is still one of the best passing and shooting big men in the NBA despite getting up there in age.
We're going to learn a lot about the Bulls in the next month or so and especially in the next 2 games as they face 2 of the top-5 teams in the NBA. The Spurs are perhaps the most underrated and under-appreciated dynasty in sports (Yes, I said the D-word). All they've done in the last 11 seasons is make it to 6 Western Conference Finals, going 4-2 in those series, and a perfect 4-0 in their appearances in the NBA Finals. They've only failed to make it out of the first round of the playoffs once in best power forward of all time Tim Duncan's 12 seasons with the team – coincidentally, he didn't play in the playoffs one of those years due to a torn meniscus and last year he was hobbled by foot and knee injuries. After enjoying their first long off-season in quite some time, they reloaded their roster with size to help Duncan in the frontcourt (steady veteran Antonio McDyess and rookie bruiser DeJuan Blair), and a much-needed injection of athleticism/4th scoring option on the wing in small-forward Richard Jefferson. They also still have the best coach in the NBA (sorry Phil) and year-in year-out the best team chemistry and makeup. Factor in a return to health for star guard Manu Ginobli after playing in just 38 games last season, an improved bench, and a an all-star point-guard who has 3 rings and Eva Longoria under his belt already and is just NOW hitting his prime (Tony Parker) and the Spurs will provide an optimal challenge to the Bulls to open the season. Meanwhile, the Celtics have obtained "grudgingly respected villain" status from Bulls fans following last seasons classic first-round battle. They're also reloaded. KG is not 100% just yet, but he's back after missing the final 24 games and all of the playoffs with a knee injury last season. You already know about Paul Pierce and sweet-shooting Jesus Shuttleswor – errrr, Ray Allen. Rajon Rondo had a monster post-season and has changed this team from a "Big 3" to a "Big 4" in terms of star players. Side-note, I told my Boston friend/fan back in 2008 before they won the title that Rondo would be their most indisposable player by this season. He's right on schedule. Kendrick Perkins is an absolute defensive and rebounding force at center. And the Celtics addressed their biggest issues from last year, lack of size off the bench and a lack of a James Posey-type of wing player off the bench like they had when they won it all in 2008 by signing Rasheed Wallace and Marquis Daniels. This team is deeper and better than the one we last saw ending our season in May and will provide a huge road test for the Bulls in what is sure to be a hostile environment.
If the Bulls can sweep these 2 games, it would be a huge start to the season. A split wouldn't be bad either, and I can even talk myself into 0-2 not being a bad thing IF the Bulls play well in both games and just lose close ones to superior squads. But if they get blown out in both games and look bad to start the year? I might have to do the Thick McRunFast face-palm thing. Either way, I'm predicting a strong season for the Bulls, the 4-seed in the East is very attainable if they stay healthy, overall I can't see them falling lower than 6th, so we'll split the difference and call it a 47-35 season and the 5-seed.
And while I'm at it, here are a couple of other quick predictions:
MVP – Dwight Howard
Defensive Player of the Year – Dwight Howard
6th man of the Year – Jamal Crawford
Rookie of the Year – Blake Griffin
Most Improved Player – I hate this award – Anthony Randolph
Coach Of The Year – Vinny Del Negro. HA!!! Had to get a joke in! Real pick – Scotty Brooks
Scoring Champ - Kevin Durant
Rebounding Champ - Dwight Howard
Assists Champ – Chris Paul
Steals Champ – Rajon Rondo
Blocks Champ – Dwight Howard
Eenie meenie chili beanie, the spirits are about to speak.
- Bullwinkle
The lurkers of Cubdom, not to be confused with Cubs fans who - by and large - tend to be rational, have long been fascinated by the various hexes, occurrences and factors (both ex and otherwise) that make up Cubbie Lore. Thus, it is only fitting since Halloween is coming up that the spirit world seems to be weighing in on the Cubs chances next year. Not since an episode of Ghost Lab has something been this convincing. What's that laughter I hear? You may well scoff at the hard earned pseudo-science and bad camera work that muck up television, but you can not scoff at hard nosed reporting and a clicking statue.
That's right kids, you read it here second; the Cubs are going to win the World Series. ELLIOTT HARRIS (Sun Times) fills us in.
GOOD SIGN: Cubs a sound investment
The Ricketts family taking ownership of the team signals a new chapter for the Cubs.

And possibly for the highly acclaimed (in the co-authors' homes, among other locales) Hoodoo: Unraveling the 100-Year Mystery of the Chicago Cubs.

Harry Caray's Restaurant Group president Grant DePorter—one of the Hoodoo authors with Elliott Harris and Mark Vancil—created a display Tuesday at his downtown establishment to commemorate the Ricketts regime.

''While building the display, I heard a strange noise,'' DePorter told Quick Hits. ''A bunch of us heard it and looked around and realized the sound was coming from Harry's statue. At first we thought someone put something inside the head, but there was nothing inside. The sound sounds like Morse code. Customers, as they were entering, heard the noise, too.

''This is the first time the statue has ever made a noise. Dutchie [Caray's widow] heard the sounds, too. She thinks maybe Harry is trying to tell everyone how happy he is that the Ricketts family are the new owners and that this might finally be what it takes for the Cubs to win the World Series.''

Let the record show—as the display indeed does—that the Ricketts name has a connection to the Cubs of World Series vintage (last seen in the Fall Classic in 1945 and last won by the Cubs in 1908).

A Wrigley rooftop—which recently has featured Budweiser and Horseshoe Casino ads—once had a Ricketts sign to promote a restaurant of that name. The Cubs have not been to the World Series since the sign came down.

''This could truly be 'a sign,''' DePorter said. ''Ricketts is the missing piece to the puzzle that Cubs fans have been waiting for.''

That would be worth writing about—and more than a chapter.
I am not sure if the Clicking Caray will ascertain the same level of reverence as the Holy Stain or the Blessed Tortilla Burn Mark of 1985, but it sure beats writing about ex-Cubs in the World Series.
On the other hand, it has been far too long since we have had a supernatural phenomena that can be shared with beer. Sure, you can go to cemetaries, abandoned buildings and so on, but when was the last time you got to have a full on haunting with a plate of chicken wings and a frosty cold adult libation?
Far too long as far as I'm concerned.
"Your highness, when I said that you are like a stream of bat's piss, I only meant that you shine out like a shaft of gold when all around it is dark"
That pretty much sums up the spin we get from the media sessions at Halas Hall.
I have been on the Dump Ron Turner bandwagon for so long I sometimes forget why. Fortunately, last Sunday gave me a glaring reminder. Not so much a nudge, nudge, wink, wink as it was a brick upside the head.
There were two teams last Sunday who fell way behind in the first half. Both teams have stellar quarterbacks who are a deep threat. Both teams have wide receivers who can catch, and run with, the ball. Both teams prefer an opportunistic defense that can cause turnovers.
It would seem like we are talking about very similar teams here. We are not.
Down 24-10, a score that could have been much worse, in the first quarter and having turned the ball over numerous times from interceptions and miscues, it looked as though the New Orleans Saints were going to lose their first game of the season. So, what did they do? They regrouped and started (this is a shocker) running the ball. That's right, no panic, no craziness, just put the ball in the hands of the running back and block like hell.
When you still have over a half of football left, that is a very good idea. It reminds the team that they have to play as a team to win. That one guy (in this case, their QB) is not going to win it for them. It sets the tone that the team will not be pushed around.
In Cincy, Ron Turner panicked. He may as well have thrown his hands up and made squealing noises. He called plays directly from the Monty Python Flying Circus school of football. The Bengals' defense was able to ignore the "running game" (yes, Virginia, we do have a running back - really, I promise) and just sit back and make picks or blow up plays. The only way the Bears could have made it easier on them was if they just announced the routes.
"Hey guys! Devin's going deep on the left side, there are no check offs on this play. You're welcome."
For the Saints, the running game allowed them to regain their tempo and start scoring. And scoring. And scoring.
For the Bears, the passing (gas) attack, allowed Cincy to keep scoring. And scoring. And scoring.
The Saint's method is better, in case you are confused.
Moreover, by keeping the offense on the field and the defense off, the Saints gave that unit time to rest and be fresh when needed. By ramming Mike Bell down the throats of the Dolphins they were able to move the chains, eat some clock and score. Then the rested defense was able to get them the ball back. Or, in one case, intercept it and score themselves. Either way works pretty well.
In Cicny, the Bears defense needed oxygen they were trotted out so much. By the end of the 3rd quarter you could see guys grabbing their knees between plays. That is never a good pose.
The Bears offense had the ball in the air so much that I kept waiting from someone to walk on the field and say; "And now for something completely different. The Larch." While no one may expect the Spanish Inquisition, they do have a reason to expect a running game.
There is no excuse at all for Matt Forte getting a total of six runs or the entire offense only having seven rushing plays at the end of the third quarter. All that does is signal, clearly, that the coaching staff does not trust its players. They may as well send out a press release saying "We were only kidding when we signed a running back. There is no way we are ever going to use one in any situation."
As each week of this season has progressed, it has become clear to even the most casual observer that Ron Turner does not trust the Bears' offense. Just the QB. And by putting it all on him he is doing more damage than I would have thought possible.
Face it, if drunks in a bar can figure this out, then every team in the NFL has got this written down in stone. If you don't believe me, go and look at random game film from Sunday. The Bengals' defense never once ran a run blitz or tried to stop the run. Every down they were set in pass defense. And, thanks to Ron Turner, they never even had to think about changing that.
Okay, sure, we get this year's punching bags next week with the Cleveland Browns coming to town.
"What's brown and sounds like a bell? Dung!"
But, they did manage to beat Buffalo and, while their offense is a joke, it is not going to be a funny one if they use the Bears to get themselves back on track. After all, since they don't have a legitimate passing threat, they are going to run the ball into the ground. Which means they could eat up a lot of clock and force the Ron to break out his litany of silly walks and even sillier play calling. I mean, dear God, down 7-0 in the first is a clear reason to abandon any sort of rational thought. At least it is for the Bears.