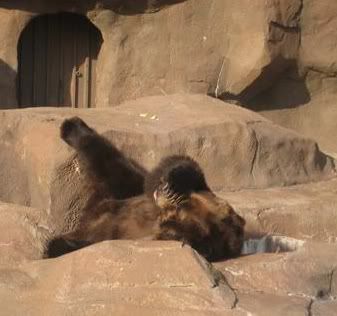 Turkey Creek Jack Johnson: Why you doin' this, Doc?
Doc Holliday: Because Wyatt Earp is my friend.
Turkey Creek Jack Johnson: Friend? Hell, I got lots of friends.
Doc Holliday: ...I don't.
Stick a fork in it already.
The 2009 NFL season for the Chicago Bears is over.
There is a difference between losing and being humiliated.
And since the bye week, this team has been routinely embarrassed. And that type of pain far transcends losing football games.
Before the season started, I predicted a 6-10 debacle. As it turns out, I might have actually been overly optimistic as wins over the Rams and Lions are far from guaranteed.
But the greatest insult to any self-respecting Bears fan that has hung in there through thick and thin over the years was served up by Lovie Smith. Simply put, the man either takes the team's fans for being complete idiots or drank too much of his own Gumpelicious Kool-Aid.
Get a clue Lovie. You are not coaching a good football team. Jay Cutler really didn't do a few good things out there today. And mercifully, there is not a lot of football left.
The Bears are 4-7. And it is no exaggeration at all that this once proud football franchise is the laughingstock of the NFL. And for those that point accusing fingers at Oakland, Cleveland or Detroit, stuff it already. If that is your measuring stick for what should be expected from a Chicago professional sports franchise, then you probably have already quit reading this post.
But some here are long tired of reading my (pre) (during) (soon-to-be post) season tirade against the ineptness of this team's management, coaching staff and player personnel. The apple is rotten to the core and needs to be chucked into the garbage. Hell, burn the entire orchard down and start planting seeds for the future. 'Nuff said.
However, before I give way to other opinions, I thought I'd mention the pic. I took it last week at the Brookfield Zoo. A nice big old lazy brown bear airing himself out and covering his eyes. It just seems so appropriate for today's post.
So let's read what other observers have to say.
And we'll start off with Larry Hughes' live blog of the game:
6:18 PM - Well, I've seen enough. I'm heading downstairs to do some post-game interviews. (That should be loads of fun, huh?) Anyway, I hope I at least kept you informed during the latest debacle of this unbelievably disappointing season. Believe me, I feel your pain.
Scathing huh? And that appears on the damn home page of the Bears' website.
It gets worse.
Jeff Hughes of Da' Bears Blog calls for the head of Lovie Smith. As in immediately:
Do not wait till season's end. Do not wait for this to get worse. It can not get worse. We have reached the low. The low point in the history of the proudest of proud football franchises. Today, in Minneapolis, the Chicago Bears embarrassed Dick Butkus. They embarrassed the memory of Walter Payton. They embarrassed the man who risked a life to found them. They embarrassed me. They embarrassed you.

And that's enough. Every minute Lovie Smith is allowed to remain head coach of this team is an insulting minute. I like to use humor and dare I say (Dare! Dare!) wit to keep this column interesting. That's over now. Welcome to the era of rage and aggression. I have had enough and I hope you have to.
It doesn't end there. The Bleacher Report's Max Keinzler rages:
Everything I need to know the Bears showed me in the first three quarters. And that is quite obvious.

The Chicago Bears have quit.

They have quit on this game.

They have quit on this season.

They have quit on Lovie Smith.

And they have quit on their fans.

Not every player and not on every play. But the Bears have stopped caring if they win or not.

There is no fire. No passion. At this moment, the Bears defense has allowed 518 yards in three and a half quarters. Favre is 10 yards short of his career high.

On both the offensive and defensive side of the ball, the Chicago Bears have cashed out on the 2009 season.

Lovie Smith should be gone at the end of this season and quite frankly, I do not care who replaces him. Bill Cowher, Mike Shanahan, Leslie Frazier, or my girlfriend's roommate. Anyone else (other than Ron Turner).
Hey fellas, no argument from me on any of those sentiments.
Remember, it was Lovie Smith's decision to retain Bob Babich as something other than a true defensive coordinator because Smith himself along with 0-16 wunderkind Rod Marinelli were going to coach up the defense.
Some difference. It is worse than last season. And a 40 year old quarterback put up 537 net total yards against this cover nothing defensive scheme. In fact, this defensive unit has deteriorated ever since Smith jettisoned Ron Rivera out of town.
And yet Lovie continues to drone about needing to get better. Because, as he wants you to believe, there is a lot of football left.
Well, here's the painful truth. This team is not going to get better. And a big reason is simply because this team is frequently unprepared and out coached. Hey Lovie, did you seriously believe that you were actually going to win that challenge? Sure the timeout lost was ultimately a non-factor. But doesn't that just to lend to the truth even more so that the biggest problem with this team begins and ends with you and your coaching staff?
John Mullin of CSNChicago.com gave a "F" to the coaching staff:
The Bears had four flags thrown on them in the first quarter alone and were disorganized too often against a truly superior team. The breakdowns occurred in every area, and while execution ultimately falls on the players, the Bears were not ready in any respect to deal with what Minnesota brought at them.
This team is not talented enough to win on talent alone. It needs to be properly coached. And that hasn't happened for the past 3 seasons.
A few more painful observations:
1. Jay Cutler is beat up physically and emotionally. His face has the complexion of a pre-embalmed corpse during post game press conferences.
2. Devin Hester is not a first option wide receiver. And Devin Hester will never be a true first option wide receiver.
3. Robbie Gould is unquestionably the team MVP. That says everything.
4. Orlando Pace is finished. His lack of ability is ultimately going to get Jay Cutler killed.
5. Matt Forte is not an every down running back.
6. Johnny Knox cannot reach his true potential as long as Ron Turner is the offensive coordinator.
7. Daniel Manning is looking shaky on those special team kick return assignments. Too bad Lovie had to ruin Devin Hester's God given talent.
8. Lance Briggs is breaking down. As is Peanut Tillman.
9. Kahill Bell was barely used after busting out a nice run last week. Uhh, why?
10. Afalava and Graham all too often look lost on the secondary. And Favre made the Bears pay.
But have no worry Bears fans.
Remember the drone:

We are 4-7.
There is a lot of football left to be played.
We are a good football team.
We did a few good things out there.
Jay is our starting quarterback.
We need to play better.
We need to work on a few things.
We just have to believe.
Yeah, right sure.
Chug.
Why don't women support women's sports? When I took a friend's kids to see the Red Stars earlier this year, I saw lots of dads with daughters and a small group of Girl Scouts, that appeared to be a field trip, also lead by a guy. I have had pretty much the same experience at SKY games.
While father / daughter bonding is a wonderful thing, why isn't there a cadre of women (just women, they need not be moms or anything else) supporting women's sports? I can't believe that the only, socially acceptable , evening for Girls-Night-Out involves the SUGAR SHACK.
While I will be the first to admit that Title IX was not the saving grace that many believed it would be, it has nevertheless opened the door for a lot of women to have careers in professional sports. And, as a sports fan, I have to admit that I throughly enjoy the pro versions. The defense is played more solidly (if not quite as aggressively) than in men's sports. The rules are adhered to consistently and I have yet to see a ref shank a call so bad (the Red Stars game that Nick saw would be an exception) that I wondered which casino he/she was working for.
And yet, despite the increased quality of play and the fan friendly aspects of all women's sports, women keep staying away in droves and those sports continue to die. TIM DAHLBERG (Boston.com) wonders much the same thing and, sadly, adds another franchise to the list that starts with the word "former."
The plug was pulled quickly on the Sacramento Monarchs. Selling season tickets one day, gone the next, there was no ceremonious ending for one of the founding franchises of the WNBA.

The LPGA's slide into oblivion has been slower, but just as certain. Players woke up one morning last week to find out they will go long stretches during prime golf season next year without a place to make money.

The economy is to blame, or at least that's what they want you to believe. Sponsor dollars were harder to find during the Great Recession, and even the lure of cheap tickets wasn't enough to get people to line fairways or fill arenas.

There's some truth to that. Baseball attendance was down this year, and empty seats at some games this season are testimony that even the NFL isn't entirely immune to economic pressures.

The WNBA and LPGA would seem even more vulnerable to the vagaries of the economy because they are, at best, niche sports vying for the low-hanging fruit that remains after the major sports have picked off the best stuff.

But that doesn't explain why WNBA attendance was on a steady decline even in boom years. Doesn't explain why, four decades after Title IX was supposed to bring an explosion of interest in women's sports and 13 years after David Stern's creation tipped off, that the league continues to struggle.

The play, by all accounts, has never been better. The attendance has never been worse, off nearly 30 percent from its peak in 1998.

Two franchises folded in the past year, and it could get worse as NBA owners such as the Maloof family in Sacramento shed their teams. The deciding game of the WNBA finals sold out only after Phoenix Suns players bought and gave away tickets in the upper bowl of US Airways Center, and television ratings remain minuscule.

The LPGA Tour, meanwhile, will have its smallest schedule in nearly 40 years, with 24 tournaments—and just 13 of them in the United States. There are huge gaps between tournaments and, although prize money has not been announced, it is likely to be down.
While there is a segment of the male population that will watch any event that involves score keeping, it is still sad to note that men outnumber women when it comes to fans of women's pro sports. And, the number of potential fans is very small. Most of the numbers I have seen put between 10% and 15% of all sports fans as fans of women's sports with around 65% of that group being men. In some cases the discrepancy is much higher as in the LPGA where the split is almost 85/15 men to women.
A friend of mine posited the theory that it is because professional women athletes are more comfortable coming out as lesbians. While my first thought to that comment was revulsion, I had to give it some credence when you consider the current political climate and the fact that sports are, by and large, a blue collar pass-time. But, that still doesn't explain the disparity of male to female fans. It isn't like there is hot lesbian action at half time in the WNBA.
Trust me, I have been to a few games. The WNBA half times are just as vapid as their NBA counterparts. There is nothing there that would shock even the most conservative member of the audience.
You would think, all things being equal, that women would flock to sports that represent them and that represent new hope for their daughters and nieces and so on. Instead we seem to have gone from the hard fought "We can do it!" mentality that led to Title IX to some sort of sad malaise of "Why bother? It'll only rain."
If you have any ideas how to change this, CLICK HERE TO SHARE YOUR WISDOM.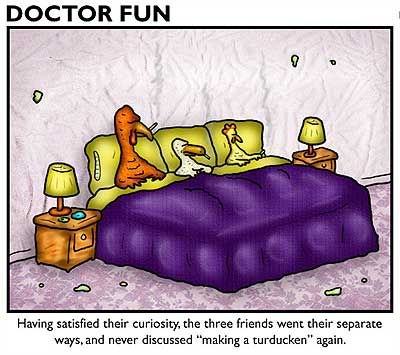 Pa Bailey: I know it's soon to talk about it.
George Bailey: Oh, now Pop, I couldn't. I couldn't face being cooped up for the rest of my life in a shabby little office… Oh, I'm sorry Pop, I didn't mean that, but this business of nickels and dimes and spending all your life trying to figure out how to save three cents on a length of pipe… I'd go crazy. I want to do something big and something important.
Pa Bailey: You know, George, I feel that in a small way we are doing something important. Satisfying a fundamental urge. It's deep in the race for a man to want his own roof and walls and fireplace, and we're helping him get those things in our shabby little office.
George Bailey: I know, Dad. I wish I felt… But I've been hoarding pennies like a miser in order to… Most of my friends have already finished college. I just feel like if I don't get away, I'd bust.
Pa Bailey: Yes… yes… You're right son.
George Bailey: You see what I mean, don't you, Pop?
Pa Bailey: This town is no place for any man unless he's willing to crawl to Potter. You've got talent, son. I've seen it. You get yourself an education. Then get out of here.
George Bailey: Pop, you want a shock? I think you're a great guy.
[to Annie, listening through the door]
George Bailey: Oh, did you hear that, Annie?
Annie: I heard it. About time one of you lunkheads said it.
Snow.
I looked outside the window this morning and saw snow.
My oldest son was thrilled. His old man not quite so.
Admittedly, it is weird to be out of the office today. Especially during the middle of the week (for me at least, as I work a 6 day schedule).
When my wife and I first married, we took on the Thanksgiving duties. I was in charge of "da bird". Personally, I thought the dinner was terrific.
I might have been in the minority on that assessment. As for every year afterward, it has been hosted by the in-laws. I've been relegated to couch potato duty. Watching football instead of burning mashed potato is a pretty darn good trade-off.
There is much to be thankful. Especially for those of us here that have made this little blog/website their cyberspace home. Check out the left hand column. May 2006?
Where did the time go?
We have terrific posters here. Many in their own right, have the creative juices and sports knowledge to churn out their own columns at a decent rate that would do any publication great pride. And quite often, their efforts grace the front page of Jay the Joke.
And one of the best is clearly our very own NiteOwl. Yup, our local residential Mr. Baseball. He has the ability to make every baseball daily update a pure joy to read. The man lives and breaths baseball. He keeps us all informed of his beloved sport on nearly daily basis for quite some time. NiteOwl classes up the joint here.
Again, memo to Jerry Reinsdorf: Happy Thanksgiving Jerry. All the best for the White Sox in 2010. But the time has arrived to hire NiteOwl for a writing gig. Something, anything..... Perhaps the game day guide book? Or a little column on the White Sox site? Surely something can be done. Please talk to Scott. You will not be disappointed. The decision to go for it and give NiteOwl a shot will make you feel great afterward.
For me, that would be the greatest single success story generated from the site. And yes, I mean it.
We have terrific supporters here. There are no topics off limits. The message board gets raucous at times. Name any other site that has an admin like Toko? There are agreements and plenty of disagreements. If only the war rooms of the local pro teams had such similar passion. Chicago would never lose a game.
Happy Thanksgiving to those that return and re-return to give this place life.
Even to those that actually appreciate the basketball talent* of Joakim Noah or truly believe that Harold Baines is not a qualified Hall of Famer.
Yeah, you know who you are. It is just stupid sports talk. At the end of the day, I do respect your opinion. No hard feelings. Happy Thanksgiving.
A few others worthy of mentioning:
1. Our armed forces. To all the young men and women who voluntarily left loved ones and risk their lives in order to protect the security of our nation. Happy Thanksgiving.
2. Bill Cowher, Mike Shanahan and Mike Holmgren. Thank you for turning your cell phones back on. Happy Thanksgiving.
3. The Blackhawks for bringing legitimate hope and promise to this town. We would love to adopt Stanley. Happy Thanksgiving.
4. Lingerie football. Happy Thanksgiving.
5. Elliott Harris. I'm sure you don't mind being thanked immediately after a mentioning of lingerie football. Happy Thanksgiving.
6. Tom Ricketts for daring to put his money where his mouth is. Good luck. But get rid of Crane. Happy Thanksgiving.
7. Derrick Rose. Hang in there kid. Help is coming. Happy Thanksgiving.
8. Ozzie Guillen and Kenny Williams. Thanks for just being yourselves. Happy Thanksgiving.
9. Dr. Jennifer Melfi. Jay needs a consult. Happy Thanksgiving.
10. The IOC. You saved Chicago from itself. Happy Thanksgiving.
And finally, a big thanks to our friend and fearless leader that ponies up for the site and lets the inmates run the asylum. BigBadBill (never understood the "bad" part) has a huge heart for this site and all of its members. Because of his hard work and due diligence of promoting this site, our front page posts are well read (and Bill is no slouch on these posts, he is an excellent writer) by thousands of web visitors and a favorite among many involved in the local sports scene.
A big thank you to Bill.
I am proud to be your friend.
Happy Thanksgiving.
Actually, if he is the answer then I am terrified of the question. Martz is a pass-happy offense guy who once had a Pro Bowl caliber offense that he rode to the Superbowl. Quite honestly, John Schoop could have done that. When forced to deal with mere mortals, he has been mediocre at best. We already have mediocrity, there is no need to try it again.
What's worse is that we would be replacing one OC who has no clue how to make his new toy work with a guy who might get that aspect but has no clue how to make an offense work. However, as BRAD BIGGS (Sun Times) notes, that may not stop the Bears anyway.
Smith and Martz have known each other forever. Smith started at Arizona State in 1988, a year after Martz had left the Sun Devils program. Martz made Smith the Rams' defensive coordinator in 2001. When Smith began assembling his first Bears coaching staff in 2004 and was looking for an offensive coordinator, he turned to Martz for ideas. Martz didn't have anyone on his staff to recommend for the job, so he called then-Kansas City coach Dick Vermeil, and that's how the Bears got Shea, the Chiefs' quarterbacks coach. When Shea tried to hold up the Bears for big money, Martz devised a plan where the Bears could use Jim Colletto and Marc Trestman as co-coordinators.

Now, Martz might bring his own playbook to Halas Hall.

Martz, who last week on NFL.com said, ''I do want to coach again,'' angered Smith in September when he called out Cutler on the debut of ''The Coaches Show'' on NFL Network, criticizing Cutler's news-conference etiquette and looking out for Smith by saying Cutler ''doesn't understand that he represents a great head coach.'' Surely, that could be ironed out. As coordinator, Martz would bring instant credibility and a Super Bowl ring.

''We had some great years in St. Louis,'' said Bears left tackle Orlando Pace, who played under Martz for seven seasons with the Rams. ''I am surprised he didn't get a gig.''

Martz was offensive coordinator under Rod Marinelli in Detroit in 2006 and 2007 before his season in San Francisco. The common denominator in both stops was he didn't have a quarterback, and there wasn't a lot of talent to go around. Cutler would change that.

''When we were rolling good, we had a good mix,'' Pace said. ''[Quarterback] Kurt [Warner] was probably the best at picking up the blitz and knew it was coming, and they worked well together. I think it was a combination of coaching and having the right keys in place to make the plays.''

Pace said Martz's struggles with the Lions and 49ers ''may have been a combination'' of a lack of talent and defenses figuring Martz out.

''When you've had success for a while in the league like he did, guys take a look at it and say, 'Well, what can I do to disrupt his stuff and his success?''' Pace said. ''Maybe that was a part of it, also.''
So, let's review, shall we? We would be getting an OC who has not changed anything style-wise in over a decade and who has been figured out by even the lowliest of teams. Why gosh! What could possibly go wrong?
Other than Jay Cutler having hash mark tattoos on his ass from getting nailed so often.
I will grant that the season is not officially over and that no one at Halas Hall has made any comment one way or the other on this development. But it is the kind of knee-jerk move they are noted for and one that will haunt them should they actually pull the trigger on that deal.
Crushing defense? Check. Relentless offense? Check. Good, old fashioned, team work? Check. Yep, everything you could have asked for in a sporting competition was on display last night. That is, if you were watching the Blackhawks. LEN ZIEHM (Sun Times) talks about the best team in Chicago right now.
This latest Blackhawks victory—their seventh in a row—had most unlikely heroes.

Rookie goaltender Antti Niemi, who sat on the bench the previous six games, showed no signs of rust in getting his second shutout, and Bryan Bickell, knocked dizzy the night before at Edmonton, tapped in the game-winning goal in a 1-0 win against the Vancouver Canucks on Sunday night at General Motors Place.

The Hawks, for the second straight season, swept the three games in Canada to start their six-game ''circus trip.'' Now it's on to California for games with San Jose on Wednesday, Anaheim on Friday and Los Angeles on Saturday.

Niemi has watched top netminder Cristobal Huet build a six-game winning streak, but Niemi made 30 saves Sunday—and a shot by Alex Elder in the final minute caromed off the crossbar. Though his ice time has been limited, Niemi has a 4-1-1 record and the Hawks' two shutouts. His first came in the second game, when the Hawks faced the Florida Panthers in his native Finland.
It is going to take a while for Chicago to get used to the fact that not only is there a hockey team in this town, but it is very freaking good. They are well coached, have a great mix of veterans and youth and give their all every night. Better yet? They are just going to keep getting better as they go along.
When they win, each and every member of the Hawks uses the word "we." The same holds true on those rare occasions when they lose. This is a team that has bought into the whole program.
Compare and contrast the above with the Bears.
After watching the first half where the Bears took opportunity after opportunity and got down on their knees and blew it, I shut off the tube and made a sandwich. Then I ate the sandwich. This turn of events was far more interesting, and ultimately more satisfying, than watching the game.
There are some who claim that Ron Turner will be the "scapegoat" at the end of the season since his contract is up and the offense is putrid. However, for him to be the "scapegoat" it would imply that he is somehow blameless and just a victim of fate. That is not true. He is a very bad offensive coordinator and has been for decades.
Joke of the day? Why was Khalil Bell so good last night? Because he hasn't had a chance to be coached by Ron Turner.
Another sign of a poorly coached team is penalties and the Bears grab them like they are free Skittles. DAN POMPEII (Tribune) blows the whistle on the lack of concentration.
The Bears continued their mistake-prone ways with seven penalties for 64 yards.

The play of the first half for the Bears' offense was a 72-yard run by Kahlil Bell. The rookie running back was taking his first NFL handoff. He got a little lucky, as the Bears caught the Eagles in an all-out blitz. But Bell, who was brought up from the practice squad Friday, knew what to do with the daylight.

He brought it all the way to the Eagles' 10, but the Bears still couldn't get a touchdown out of the deal. They had a 1-yard completion, a Matt Forte run for minus-1 yard, and an incompletion before they settled for a 28-yard Gould field goal.

"If I had a little more speed, I might have been able to shake off that last guy," Bell said.

Cutler was lucky his incompletion wasn't an interception. It was yet another red-zone force, this one into double coverage to Olsen over the middle. Eagles corner Macho Harris got his hands on the ball.

The next time in the red zone, Cutler was smarter. He backpedaled away from pressure and threw the ball to a spot in the back of the end zone where no one could have caught it. Gould's third field goal, a 28-yarder, pulled the Bears to within 10-9 with 13 seconds left in the first half.

The points were set up by a takeaway by Charles Tillman. He stripped DeSean Jackson of the ball and Anthony Adams recovered on the Bears' 33. It was the Bears' second takeaway of the game, as Zack Bowman also came up with an interception on the previous Philadelphia possession.

Tillman came up with another forced fumble in the fourth quarter, poking the ball out of the arms of McCoy. Al Afalava recovered, setting up the 48-yard Gould field-goal attempt that was blocked.
While they didn't just hand the ball to the Eagles at any point they, nevertheless, did look capable of it. I haven't see people this unfocused since I went to the after party for the Grateful Dead. I kept waiting for Cutler to talk about the "gnarly colors" or something in his post-game interview (such as it was).
Oh well, it's all in the past now and we all know that only cowards live there.