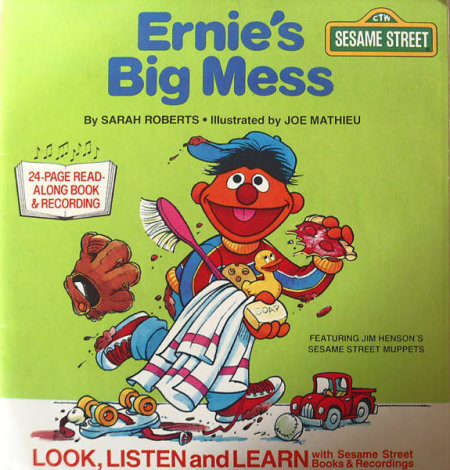 First off, the hopes and prayers of all of our Admins go out to the families at Fort Hood. As of this writing, I know what you know; which is just the basic facts. One gunman, 12 dead, many injured. We also know that the gunman was a member of our Armed Forces. A lot of questions remain to be answered. But, watching the news last night, one thing galled me. Over and over local newscasters attempted to pronounce his last name, Hasan, by saying Hass-ann.
I know a man with the last name Hasan (no relation). I see him almost every day before I get to work. We talk about sports, the weather, our wives (Oy Vey! Vat vere vee tinking?) and so on. Not exactly earth shattering stuff. But, listening to his last name get butchered over and over by the local media (the national media got it right every time) did no one any useful service. If they were trying to Americanize it, they failed miserably. The name Hasan in Jordan is like Roberts in the US. A pretty common surname. Just because you have it doesn't mean you are seeing 900 foot tall Jesuses playing kick-ball in your alley.
This whole situation is bad enough without having newscasters sounding like they are afraid of a name or afraid of offending the mythical "someone" by getting it right. They are merely adding fuel to a fire that has caused enough damage already. Hopefully, today's newscasts will deal with the facts and leave the rest aside.
Now that I am off my tiny soapbox, on to the important stuff for the day.
Yesterday the White Sox traded Chris Getz and Josh Fields to Kansas City for Mark Teahan. Oh wait, no they didn't. Well, maybe they will. Or, maybe they won't. All we know right now is that the Sox did sign Mark Kotsay to a nice deal and gave themselves options at first base and in the outfield with that move. Anything else you read is just speculation. And some of it is mind alteringly bizarre. One blog wants to move Beckham to center field. More mainstream sources have Beckham playing second. Others short. Others ....., well, you get the idea. The kid finally learned a position in the majors that he handled very well once he got settled and now everyone wants him to leave it.
Makes sense to me. Well, not really, but who am I to say? How about this? Stick Teahen in right, if we do get him, and then leave the infield just as it was at the end of the season. If you can find an upgrade for Nix, take it. Otherwise, you get what you got and it isn't that bad.
On the North Side, Johnson and Harden filed for free agency so fast that the paperwork made a whooshing sound as it went past Hendry's desk. CARRIE MUSKAT (MLB.com) takes a look at the state of the North Side Nation.
The Cubs' Reed Johnson and Rich Harden didn't waste any time.

Johnson and Harden were among the 79 Major League players who filed for free agency on Thursday, the first day they were eligible to do so.

Johnson, Harden, John Grabow, Kevin Gregg, and Chad Fox all are potential free agents, and were simply waiting for the World Series to end to file. A player must file within 15 days after the World Series is over. The Cubs will retain exclusive negotiating rights during that 15-day period.

Gregg and Grabow were classified as Type A free agents, which means if another team were to sign them, the Cubs would receive a first-round pick as compensation. That's the case unless the signing team is selecting from picks No. 1-15, and in that case, the Cubs would receive a sandwich pick between the first and second rounds.

Harden was classified as a Type B free agent, and the Cubs would receive a sandwich pick between the first and second rounds.

The Cubs only receive compensation if the player signs elsewhere before Dec. 1 or is offered arbitration and declines.

Johnson was not classified as Type A or B.
With Hendy in stealth mode relative to any impending Bradley deal, there is not much else to report on for the Cubs.
Memo to the Hawks: Just because a team sucked last year doesn't mean they will suck every year. You have to show up and play each team as though they are real competition or last night's loss will happen more than you would care to want.
In other news, Ron Turner will not be scaling back the offensive play-book. Emphasis on the word "offensive." As several have noted, it is good for him to be saying things like that since it will force Arizona to waste time coming up with a defense for the wildcat (laughing is not an option, no matter how much it appears to work).
In Vinny del Negro land, my impromptu fan club is now up to 9 members. Given the fact that he was only able to start his true starters once in the preseason, due to injuries, he has done a pretty good job of getting the most out of them as the season has begun to develop. Last night's win over Cleveland showcased Noah playing excellent defense, Rose getting a double / double and team captain Deng doing what team captains are supposed to do; lead the way with their performance.
I am liking this team a lot this year.
Anyway, on a final happy note, Happy Anniversary to Sesame Street. 40 years and less than 10 sex scandals, you must be doing something right.
First off, before we get started, I want to congratulate Peoria's other native son, Joe Girardi, on winning his first World Series ring as a manager. While it is not really in me to cheer for the Yankees - not without some serious, mind altering, medications anyway - I nevertheless feel obligated to salute someone who has been such an integral part of Chicago baseball history. Congratulations Joe and I feel safe in saying that all the members of Jay The Joke wish you nothing but the best with your career.
Although, if you can see your way clear to losing to a couple of Chicago teams in future post seasons, no one here will hold that against you.
Now, on to the crux of today's blog. Before we get to NEIL HAYES' (Sun Times) solid look at the Bears offense, I thought I would toss out a topic that came up last night in a bar room discussion. Bears with Ron Rivera = Superbowl appearance. Bears without Ron Rivera = .500 record. And that was with Rex Grossman at the helm.
Discuss amongst yourselves. We'll get back to you in a bit.
Anyway, as I mentioned, Neil takes a look at the offense and starts asking the kind of questions that you do not want to hear this far into the season.
The offensive line isn't blocking. When the prized second-year running back has a hole he often misses it. Not only has the new franchise quarterback thrown as many interceptions as touchdowns, but he is buying smelling salts by the case while waiting to hear the most dreaded three questions of all.

How many fingers?

What day is it?

Can you wiggle your toes?

If Lovie Smith is feeling the heat, imagine what Ron Turner must feel. The Bears' offense hasn't looked coordinated, which doesn't bode well for the offensive coordinator, who made no attempt to hide his frustration after his offense sputtered against the league's 32nd-ranked defense Sunday. That leaves Smith as the only person who refuses to acknowledge that something has gone horribly wrong. No surprise there. It's all rainbows and bluebirds in his world.

Everybody else knows the offense must be fixed as the Bears prepare for a season-defining four-game stretch that begins with the Arizona Cardinals visiting Soldier Field on Sunday. Smith may be spending more time with the offense than he ever has, but it's Turner who is most responsible.

The next four games could well decide whether the Bears' longtime offensive coordinator returns next season. If he can't get the offense back on track, fans may not have Turner to kick around anymore.

If the Bears fail to qualify for the postseason for the third straight season—which is looking more and more likely—changes will be made. It would take $10 million to buy out Smith's contract. General manager Jerry Angelo is signed through 2013, which means Turner's is the head most likely to roll.

''After [six] games I didn't expect us to be making the mistakes that we made,'' he said. ''I don't think we'll continue to make them. We hadn't made that many in other games. I don't know what it was in that last game, but I looked at the film and every mental mistake we made were on base things, and they shouldn't have happened.''

There has been an avalanche of mistakes in other games as well. The opener against the Packers was a disaster. There were numerous gaffes in the loss to Atlanta. The unit was putrid against Cincinnati. The sad truth is, the offense peaked in Week 2 against the Steelers and has been mostly in its own way since.
Before we toss Turner out with the garbage, I would like to add that the three headed monster - Smith, Marinelli & Babitch - which is running the defense isn't doing a whole lot better. At times they have looked incredible and at others they looked like they missed the memo on why they need to stop those people wearing different color uniforms from doing what they keep doing.
Heck, at times it looks as though they didn't even see the guys in the different color uniforms.
Simply put, if Cutler continues to run the offense while chest up on the carpet and the defense keeps insisting on doing its best "Backwards and in heels" routine, we may as well just ignore the Bears and cheer for the Bulls and the Hawks and the Fire. Oh, okay, the Blyss too.
Maybe, especially the Blyss.
Just FYI, it's only 100 days until spring training.
One of the fun things about writing this blog is that occasionally you learn really cool, behind the scenes, stuff that no one else knows. For example, Rick Morissey can not cook. Chris de Luca can. See? It is that kind of scintillating information that brings you back here day after day.
Other things I have learned over time include the fact that, save for our site's namesake, most sportswriters are very nice and will actually hold an intelligent conversation with you. Or, at the very least, they will pretend that you are intelligent enough to be talking with them, which is nice when you think about it. After all, there is no reason not to be nice to the people you are deluding.
On rare occasions, they will even buy you a beer.
But, one thing I have never had one do is lie to me. If they didn't want to, or couldn't, answer a question, they simply said so. See how easy that is? That, more than anything else, is why I feel RICK MORRISSEY'S pain at having to deal with the delusional spiel that Lovie Smith spews after each game. He cites many of the same things that we think about here when we deal with he who shall not be named.
I woke up Tuesday morning contemplating a boycott of Lovie Smith. This concerned me because it seemed to suggest I had just dreamed of the dull Bears coach, which would mean that even my dreams put me to sleep. And I'm confused enough as it is.

Anyway, the boycott: My thought was that until Smith said something both interesting and truthful (early bet: 2018), no utterances of his would show up in this column space.

How much better the world would be! How much more peaceful! That vein on your neck would stop pulsating!

No longer would we have to stand by as Smith blinked impassively at a scattering of bird droppings and then proclaimed it impressionistic art.

On Monday, having analyzed the video of his team's woeful offensive performance against Cleveland, Lovie's search party found a way to put the game in the most gracious terms. You were left to wonder whether he's teaching football or Intro to Positive Self-Esteem.

"I feel good about what we're doing offensively," he told reporters. "There are some things we need to do a little bit better, which we'll do and go from there."

Since he arrived here in 2004, "and we'll go from there" has been Smith's stock way of saying, "Not only have I not answered you honestly, but now I'm dismissing your question and moving on to the next question that I'll avoid."

So why put ourselves through this? Why take it anymore?
Indeed, why should we? I know that I, for one, tune Lovie out the second he appears on my TV. Or any other TV for that mater. I once flipped the channel, in a sports bar, to a Batman cartoon during his post game press conference and not one person complained.
Of course, that could be because I am so freaking large. But, I don't think so. Bears fans are smart. Even the ones who show up half naked in December. They do not like being talked down to. The only wool they want pulled over their eyes is a winter cap.
We see the same games everyone else does and we see issues with this team that could lead the Bears to a 6-10 record if things don't change. Simply saying that we shouldn't look behind the curtain is not what anyone wants to hear.
Rick goes on to conclude that he will not boycott Lovie in print simply because someone has to call him on his daily BS.
Which is kind of how this site got started too.
LovieTheJoke anyone?
Our very own, Madhouse, has started a thread, so CLICK HERE TO JOIN THE CONVERSATION
Let's start with golf. Why? I don't know. Maybe because a golfer tested positive for performance enhancing drugs. And, in keeping with the whimsical way the world views the athletic prowess golfers, this guy is 40, in poor health and horribly out of shape. Here's a pic to prove my point.
Anyway, DOUG FERGUSON (Tribune) sums it all up nicely so I will let him do so.
The last time (Doug) Barron made news was in 2006 at what is now the Transitions Championship outside Tampa, Fla., where he removed his shirt to play a shot out of the water on the 16th hole at Innisbrook. He exposed an ample belly on television, drawing jokes from players.

"I don't believe it," Rod Pampling said. "Doug Barron? Look at the man. Tell him to take his shirt off and ask anyone, 'Do you believe he's on performance-enhancing drugs?'"

The tour did not start random testing until July 2008, which includes its second-tier Nationwide Tour. Barron's most recent tournament was in September at the Mexico Open, co-sanctioned by the Nationwide Tour, where he missed the cut.

Jerry Kelly said he has known Barron for years and also said he had several health issues.

"My big question is whether he was doing something to make himself feel better and did not get the therapeutic use exemption," Kelly said. "I mean, this guy had health problems. I was shocked when I heard, but I also understand knowing that he was trying to feel better."

The tour stated clearly that Barron was the first player to be suspended — not necessarily the first to receive a positive test. The tour is not required to suspend or announce any punishment for recreational drugs.

Pat Perez was stunned to hear a player had been suspended, although he thought the fact it was a player who had not been on the PGA Tour in three years would ease the perception of golfers.

"It's not like it's a top-20 player who was trying to take steroids to catch Tiger," Perez said. "In a way, it matters. And in a way, it doesn't. He's not really on the PGA Tour."
Toko immediately signed up for the PGA tour when he read that the tour is not required to suspend or announce any punishment for recreational drugs. And, come to think of it, that explains John Daley as well.
In non-golfing news, the Bears are still reeling from their 24 point victory over the Browns. There are a total of 6 articles in today's two main papers offering suggestions on how to fix the Bears. Jay Cutler spent so much time on his back he had to be wondering if we was doing a satire on a Serta commercial. But, just in case, ELLIOTT HARRIS (Sun Times) has some endorsement options for him.
The way Bears quarterback Jay Cutler has been receiving pass protection (OK, more like the lack of it), he might want to consider an endorsement deal with Blue Cross or Humana or some other health-care company.
In some very unfunny news, CHRIS KUC (Tribune) reports that the NHL is finally starting to take a look at the growing number of head shots, and subsequent injuries, players are receiving. While I am going to give you a sample of his article, I strongly suggest that you spend a few minutes of your day reading the entire thing.
A number of injuries after hits to the head have occurred around the NHL recently, the most notable being the Panthers' David Booth, who was taken off the ice on a stretcher and hospitalized after the Flyers' Mike Richards hit him with an open-ice check Oct. 24.

"My biggest concern is the fact that it's becoming more and more blatant and more and more obvious and more and more direct," Primeau said. "They're maybe not intentional, but certainly it's happened with great frequency where players are getting direct blows to the head, and oftentimes the end result is no punishment. That for me is what's concerning and really difficult to swallow."

Mitchell, Richards and the Hawks' Andrew Ladd—who barreled over the Canadiens' Matt D'Agostini on Friday night and was given a major penalty for elbowing and a game misconduct on a play that forced D'Agostini from the game—were not punished by the league.

"It seems like there's been a lot of (head shots)," (Hawks winger - Ben) Eager said. "If it's a shoulder directly to the head, it should be a penalty. You have to make sure you do that even if it's the best player in the league; you have to make sure he's sitting out if he delivers a head shot.

"It's a tough call. Right now if it's shoulder to the head, it's considered a clean hit. You have to make sure you keep your head up."

NHL general managers will hold meetings Nov. 12 in Toronto, and hits to the head is one topic expected to be discussed.
Speaking as someone who had a concussion once, I can attest that it ranks real low on the fun factor list. While mine was nowhere near as serious as what these guys have suffered through, there were a few days for me where I thought the world was rimmed in pretty halos.
With some of the play calls in the red zone and the alleged execution of the offense, Ron Turner isn't just giving people fuel for criticism - he's bathing in gasoline and handing out Zippos.
Steven Rosenbloom (Tribune - print only)
Or, as RICK MORRISSEY (Tribune) opined; "Katika lugha yoyote, hii kushinda mara ugly"
In English, that means, "In any language, this win was ugly." Well, he's the one who brought up the whole Swahili thing, not me. Continuing in English, he also had this to say.
This was not the decisive victory the Bears needed to build their confidence and calm the masses. This was tedium. This was a filibuster on C-Span. In Swahili.

Speaking of languages, Jay Cutler's body language varied from I'm Getting My Head Bashed In to It's Hard to Pretend You're Interested When You're Playing the Triple-A Browns. He looked like he would have preferred to be anywhere but Soldier Field. It was hard to blame him after the beating he took.

Give Cutler credit for saying the offense needs to improve, which seemed obvious until you listened to the extreme makeover Bears coach Lovie Smith's gave the offense's performance afterward.

"Big win for us," he said. "There are a lot of areas (that need improvement). We'll go back and evaluate the video, but we're making progress."

Could he possibly mean that? Better yet, could he possibly think anyone out here in the land of the breathing would believe that? The Browns sacked Cutler four times, hit him a bunch more and for good measure picked up a roughing call that left the foggy quarterback briefly thinking he was John Quincy Adams.

That's not progress, that's a re-enactment of what used to go on at the Stockyards.

By early in the second quarter, the Bears had settled for three field goals and a 9-0 lead after getting inside the red zone three times. This brought boos from the Soldier Field faithful, which has an idea of how an NFL game is supposed to look.

"We've got to get better," offensive coordinator Ron Turner admitted. "We didn't execute well enough."

"We could have won by a lot more," running back Matt Forte said.

Conservatively, the Bears should have scored at least 40. Their defense forced five turnovers. But the offensive line continued to struggle. Forte had 90 yards but averaged 3.5 per carry, which just might be what he is. As bizarre as it sounds, a 30-6 victory served as a reminder of how little Cutler has in the way of help.

As long as his offensive line looks like an O'Hare runway to defenders, he's not going to accomplish much this season.

If the Bears had played Minnesota on Sunday, this game would have looked a lot different. But as Smith would be quick to point out, they didn't play the Vikings.
Simply put, if the Browns had anything resembling an offense, they would have won this game. Their defense, when rested, is above average. Their problem is that they are never rested since their offense turns the ball over like it is contaminated. In fact, the defense was on the field for almost 40 minutes yesterday.
When all was said and done, the Bears were tied with Green Bay (another team that can not beat Minnesota) and are not looking like the world beaters we were promised. In fact, if they keep playing like this you can forget about any Chicago football team not named The Fire being in the playoffs this year.
The Bears schedule does not get any easier. A much improved version of the Arizona Cardinalis is coming to town and then it's off to the Singletary lead 49er's who may be having problems but will fight until the last man is down. In fact, except for the Rams and the Tigers, the Bears do not face a team with a losing record for the rest of the season. In other words, 6-10 suddenly looks possible.
I doubt that even the staunchest Bears' fan would be impressed with that.