We have been talking in the blogs about how long it has been since the Bulls won 5 in a row on the road. We have members who are deeply unimpressed with Joakim Noah even though he continues to rank as one of the top 4 centers in the NBA. There are those here who think that Vinny Del Negro would better serve the mighty game of basketball by becoming a waiter in a psuedo-trendy Italian cafe. Preferably one that takes American Express. There are those who think that Gar is a stupid name for a human being since it is such an ugly fish. Clearly, anyone so poorly christened must be a disaster waiting to happen.
And yet .....
I'll let JOHN JACKSON at the Sun Times fill in the rest of that sentence fragment.
After 13 days, eight flights, seven games, three time zones and a host of bus rides, the Bulls finally arrived home early Saturday. Forward Luol Deng no doubt summed up the feelings of everyone in the team's traveling party.

''I haven't missed home as much as I have this trip,'' Deng said. ''I don't know why, but I'm just looking forward to going home.''

But after dropping the first two games against teams with losing records, the Bulls bounced back with five victories in a row against teams with winning records in the tough Western Conference.

It's the first time the Bulls have won five consecutive games on the same road trip since 1997. According to ESPN, it's the first time in NBA history a team has won five road games in a row against teams with winning records.

That type of road success would be impressive for a title contender. It's downright mind-boggling for a developing team that until recently struggled to win away from home.

''Hopefully, there's some growth there in the development of the players,'' Bulls coach Vinny Del Negro said. ''Like I've always said, players win games. They made the plays when we had to, and I'm proud of them for that.''

Since dropping to 10-17 a little more than a month ago, the Bulls have gone 13-5 to improve to 23-22. It's the first time they've been above .500 since mid-November.

Although point guard Derrick Rose has stepped up and is playing at a level worthy of an All-Star berth, the Bulls' success has been a team effort. Joakim Noah has battled injury to keep registering double-doubles, Kirk Hinrich and John Salmons are playing well alongside Rose, Deng is providing scoring and rebounding and Brad Miller suddenly has come to life to perform like he did down the stretch last season.

''We're not surprised at our turnaround,'' Rose said after the Bulls rallied for a 108-106 overtime victory Friday against the New Orleans Hornets. ''We're playing good basketball, hanging in there throughout the whole game. We're sticking with tough teams that are usually over .500.''

And showing remarkable mental toughness, especially for a team that usually wilted under pressure early in the season.
Keep in mind that this team was subjected to Kirk Hinrich's, ill conceived, experiment entitled HOW TO POISON ALL YOUR TEAMMATES IN ONE DAY OR LESS to start this trip. They were further hampered by several injuries including Noah's balky heel that hurt so bad he pulled himself out of a game just prior to tip off.
And yet ....
They just kept winning.
While I am a fan of this team, and an unabashed supporter of its coach, had you told me a month ago that this team would set an NBA record for the most consecutive wins against teams with winning records, I would have personally taken you to get your meds upped. Dramatically.
And yet ...
That is exactly what they did.
This team has suffered through more than its fair share of adversity this season but not once has a player complained. Not once has the coach used any of it as an excuse. Nor has he thrown anyone under the proverbial, and ubiquitous, bus. And, trust me on this one, each and every one of them has had a valid opportunity to do so. That is why I like this team and its coach. They do not air any gripes or grievances. They deal with whatever needs to be dealt with in the locker room and not in the tabloids.
People tend to forget that this team, and its coach, gave the Boston Celtics a run for their lives in the playoffs last year. It is widely considered one of the best NBA playoff series ever seen. If they can get to a higher seed this year, and not draw the #1 team in the nation right out of the box, then who's to say that this team can't go deep in the playoffs?
Assuming that Hinrich doesn't try another experiment, that is.
For the first time in my life, that famous quote from Dave Wannstedt has an actual, real world, use. Bonus? It has nothing to do with the Bears. There is no way I could write about Chicago's pro football franchise on a nice day like today. It isn't fair to our faithful readers to force them to chug Draino to get that horrid taste out of their minds.
Instead, I am going to take a look at the two baseball teams that grace our fair metropolis. Since the Cubs have finally added their last piece of the puzzle by signing Xavier Nady III to a one year deal, and he passed the physical well enough to make the team, we'll start there. ANDREW McCALVY of MLB.com has the 411.
The Cubs' newest outfielder underwent an all-day physical exam at Chicago's Northwestern Memorial Hospital on Thursday in which doctors paid particular attention to his twice-surgically-repaired right elbow. Nady, 31, is not quite seven months removed from his second Tommy John reconstruction, and Cubs general manager Jim Hendry conceded that there remains a chance that Nady will be limited somewhat defensively at the start of the season.

That didn't stop the club from committing to a deal that, according to The Associated Press, guarantees Nady $3.3 million and has $2.05 million more available in incentives for games played.

Hendry expects Nady to be on the Cubs' Opening Day roster even if he remains under throwing restrictions at that time.

"First and foremost, he's going to be paid to knock in runs," Hendry said in a conference call that included Nady and agent Scott Boras. "We'll see how the throwing program goes in the next two months and if 'X' is limited throwing at the full-throttle level on April 1, we're not going to tax him.

"But we're certainly counting on the bat as he grows into more and more playing time as his arm gets stronger. There's no way to predict when that throwing will be 90 percent or 100 percent, but he's on the path."

Hendry referred to Nady as an "everyday, legitimate five-hole hitter," but Nady would have to displace another Cubs outfielder to land that role. For now, the Cubs projected starters from left to right field are Alfonso Soriano, Marlon Byrd and Kosuke Fukudome.

A right-field pairing with Fukudome, a left-handed hitter, could be particularly productive. Fukudome has a .798 on-base plus slugging percentage against right-handed pitchers in his brief tenure in the Major Leagues, 112 points higher than his OPS against lefties, and he has hit 20 of his 21 home runs against righties. Nady has a career .854 OPS against left-handed pitchers, 85 points higher than his mark against righties.

Health, Nady said, will help dictate his role with the Cubs.

"The arm's been doing well," he said. "It's progressing each week, and I'll continue to do my throwing program for the next two and a half months. When the season rolls around, we'll have to take a look at everything to see where I'm at. ...

"I'm coming in to compete for an everyday job, and that's the way my mindset has to be. That's how I've always done it."
Useless trivia section; Xavier is the first Cubs player ever to have a name that begins with X. Make of that what you will.
Nevertheless, the two Chicago teams are embarking on very clearly defined philosophies. The Cubs are going to be built around hitting and some pitching. Actually, with Lilly on the mend, they are going to spend that first month of the season almost totally reliant on hitting. It could make for some fun, high scoring games. If you draw the Cubs or their opponents in your 13 run pool you stand a better chance of winning than most others. At least in April. Maybe the first week of May as well.
On the South Side, they are looking to try something a little different. This year's model is built entirely around pitching, defense and speed. As Ozzie said in 2005, "We only have to score one more run than the other guys." It seemed to work okay for him then so I am left to wonder why they didn't get back to this sooner? Oh well, this is probably not the team you want to draw in the 13 run pool. Even so, the man the Sox hope epitomizes this 'run like hell' offense, Juan Pierre, has finally selected his uniform number. Yes, kids, he is our new "One Dog." SCOTT MERKIN, also from MLB.com, tells the story better than I would so I'll turn the page over to him for a minute.
His name is Lance Johnson.

But to White Sox fans, he simply is known as "One Dog."

Ken "Hawk" Harrelson, the team's venerable and popular television play-by-play announcer, bestowed that nickname upon the man who proudly wore jersey No. 1 from 1988-95 on the South Side of Chicago and also spent plenty of time at the top of the White Sox lineup. That number will be featured during the 2010 campaign on the back of Juan Pierre, the latest to climb to the first spot of the White Sox attack.

Pierre has worn jersey No. 9 in the past, but with that number retired by the White Sox in honor of Minnie Minoso, he had to look elsewhere. So, Pierre decided to pay tribute to Johnson, who has directly helped Pierre get to the point of Major League leadoff success where he presently finds himself.

Both Pierre and Johnson attended the University of South Alabama, and Johnson often returned to work out with the collegiate team. Johnson, in turn, became a mentor to Pierre.

"You have to realize I actually trained Juan and gave him the road map to the big leagues. I taught him my inner-most secrets," said Johnson with a smile, speaking during his SoxFest appearance last weekend. "I'm excited to see he's here and wearing my number."

"He always preached being a leadoff hitter, not a leadoff man," said Pierre, sharing words of wisdom at SoxFest from the 5-11, 160-pound Johnson, who regularly used a 35-ounce or 40-ounce bat. "You are not up there just trying to walk, but you should try to do damage. He took his walks, but he made his point clear about being a leadoff hitter, getting on base anyway you can and hitting the ball hard."

Over his 14 big league seasons, the left-handed-hitting Johnson drew a mere 352 walks but also struck out just 384 times in 5,800 plate appearances. In Pierre's 10 seasons, the left-handed hitter has 340 walks and 337 strikeouts in 6,064 plate appearances.

See a pattern forming? Johnson finished with a .334 on-base percentage and 327 stolen bases in 432 attempts, while Pierre enters 2010 with a .348 on-base percentage and 459 stolen bases in 614 attempts. Not exactly prototypical on-base numbers for a No. 1 hitter, but Johnson and Pierre know how to jump-start an offense and not only set up the hitters behind them but also set up the opposing starting pitchers.

The leadoff hitter's craft was explained by Johnson.

"There's more to it than getting on base," Johnson said. "You have to be so disruptive that the pitcher will end up hanging pitches to your meat hitters. I would make them worry about me so they are hanging pitches and Frank [Thomas] could bang them out. There were a lot of three-run homers when I was on base, because they were worried about me.

"Not only that, you have to be able to keep your power hitters hot, too. With Frank, OK, when he was struggling, he loves me to death because guess what? I was stealing second and third and then he would come up and get out and still get an RBI. It would help him get hot with the free RBIs.

"When you have a leadoff man taking care of you all the time, he should hit over .300," Johnson said. "The leadoff men, they don't get paid like the big guys, but it's all good. That's your job."
Who knew there was actually a description of what a lead off hitter was supposed to do? Oh, okay, I did, but it was nice of him to say it all anyway for the benefit of everyone else.
Anyway, both teams seem to have the pieces their respective managers wanted, so it will be up to the players now to make them look like the geniuses we all know they are.
Quick update here; big ups to the Bulls who won their fifth in a row last night by beating the Hornets 108-106 in overtime on the road and, this just in.... Jay Cutler has turned down the Bears request to be interviewed for the vacant OC position. Rumor has it that he does not want his reputation tarnished by the starting quarterback. Thanks to Tyrone for that gem.
Just to keep things officially up to date, Pittsburgh University OC, Frank Cignetti Jr., turned down the Bears' job before he was actually asked. Simply put, in less than 7 days we have seen two coaches, Jackson and Cignetti, who would prefer to work for Al Davis and Dave Wannstedt, respectively. How freaking lame is that? Working for one guy who is a few fries short of a Happy Meal or one who had to escape the NFL so that all his pieces could finally be in place are the preferred bosses for a professional coach?
I was speaking with a gentleman I know, who helps people enjoy the thrill of the occasional - strictly for entertainment purposes - sports wager. When I mentioned to him that I thought the Bears could end up being the only NFL team without coordinators, he refused to take the bet. He added that anyone who would want this job is like a politician. That is from the old Will Rogers' saw which states that anyone who wants to be president is automatically the one person who shouldn't.
I clarified that just in case you aren't as up to date on your turn of the last century American humor as you might wish to be.
Nevertheless, neither of us could come up with a viable candidate for either coordinator position. And we did actually try. Over at the Tribune, DAVID HAUGH seems to be having similar thoughts.
See? I told you that the local papers were secretly taping my conversations. It's not being paranoid when you're right. Anyway, I'll let David fill you in.
Mockery accomplishes as little as the Bears have in January. By now most of the jokes about their coaching searches are as dated as Jerry Angelo's Rolodex anyway.

So mocking the Bears again would be like making fun of General Motors for manufacturing cars. Just accept that the Bears produce frustration as a matter of course.

More than anybody, they created the anxiety surrounding the futile, 24-days-and-counting process of finding new offensive and defensive coordinators.

If either Lovie Smith or Angelo simply had stated how determined he was to find capable replacements on the day the Bears announced big changes, then the rest of Chicago wouldn't have started playing "Gotcha.'' Instead, a roomful of reporters and a city full of knowledgeable fans rolled their eyes as Smith and Angelo made coaching on the Bears' staff sound as enticing as being a limo driver in Vancouver.

The coach and the GM scoffed at the notion that coaches might worry about Smith's status beyond 2010. Smith displayed the urgency of a window-shopper. Angelo used the word "bevy'' to describe the number of coaches who would be interested. I looked up bevy. It's not a synonym for zilch.

The result of their bluster made the tick of the search's clock louder and put a disproportionate amount of attention on coaching vacancies that don't matter to the offseason as much as roster holes. If you think the Bears have stumbled finding guys to call plays, wait until they start trying to find guys to make them.

Even the brightest of play-callers would struggle looking smart calling plays for an offensive line this iffy and play-making talent this ordinary.

That reality makes it easier to withhold judgment on how successful the Bears were in finding an offensive coordinator until they find one. Don't confuse criticism of the process with criticism of the ultimate choice — those opinions might vary wildly if the Bears somehow wind up with the right guy.

Believe it or not, they still could.

As the Bears refocus in the fourth week of the search, the first thing they need to do is to send Jay Cutler on vacation. Involving Cutler in the interview process sounded like a good idea — especially when the first candidate contacted was Cutler's buddy, Jeremy Bates. But the Bears' asking questions about the relationship between Cutler and Bates may have contributed to Bates canceling his interview, according to people familiar with his motives.

Does Cutler's opinion of Mike Martz, whatever it is, have anything to do with the Bears keeping the most proven candidate at bay? It's a fair question that has come up around the league and probably would not have been asked if Cutler had been on a beach somewhere.

Cutler didn't have anything to do with Rob Chudzinksi preferring the Chargers or Hue Jackson taking a job with the Raiders in his hometown. But the Bears aren't doing Cutler's reputation any favors when they include him on the welcoming committee, as the Tribune's reporting at the Senior Bowl in Mobile, Ala., indicated.

The longer Cutler vets offensive coordinator candidates, the deeper the league-wide perception becomes that the tail wags the Bear in Chicago.
I am sure that there is more wrong with the Bears' search than just Cutler hanging around and handing out coffee. But, perception is everything in an image conscious league. I couldn't believe he was involved in the first meeting and see no reason for him to be in any others. Think of it this way, you go to interview for an upper level management job and the janitor is there asking you for your take on tertiary marketing as it relates to the American socio-economic condition. Or, maybe more accurately, if you prefer Draino or carbonated baking soda when dealing with clogs. Either way, even if you are on food stamps, you would balk at working there.
The Bears have, thus far, managed to look like they are the stupid, being lead by the blind, through a field of razor blades. That is not the best way to find your destination.
It is also a lousy way to meet bears in the wild. Just trust me on this one.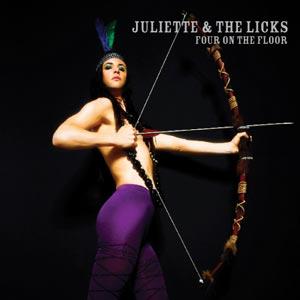 Massive outbreak of the flu? Check. Severely injured heel on main starter? Check. A bunch of other really good reasons for a team to go in the tank? You betcha! And yet, despite incurring all of the above, the Bulls keep winning. On the toughest road trip of the season the Bulls are guaranteed a winning record on this trip for the first time in .... well, in a very long time. My ad hoc Vinny Del Negro fan club isn't quite bursting at the seams, but it is not dwindling either. A Chicago Tribune poll currently shows that almost 80% of respondents like what Vinny is doing. How can that possibly be with a team that looked more likely to emerge from a clown car each day and not some souped up hot rod that is blowing people away? Beats me. Just like the Bulls are beating everyone else.
Something somewhere clicked. Against 4 playoff eligible teams the Bulls have rolled on and on as though no one told them that they were a bunch of losers. Or, maybe someone did and it pissed them off. Given that their newfound aggressiveness comes directly after being embarrassed by the Lakers, I am thinking that the latter is your best bet. BRIAN HAMILTON (Tribune) gets his cherry popped by appearing for the first time on our front page. He also does a really good job of helping us figure out this dramatic turn around.
Brad Miller moved toward the Bulls bench with all four limbs seeming to act independently, herking and jerking everywhere. It was a moment of celebratory dance improvisation that looked more like someone drowning in a moat.

Miller's teammates, however, betrayed no signs that they were impressed with themselves at this fourth-quarter timeout at the Ford Center. It was all blank stares and no smiles. It was a group that saw an improbable fourth straight road victory somehow as an entirely reasonable outcome.

And the eventual 96-86 triumph Wednesday night over the Thunder was no random happenstance, not with a defensive lockdown to start the fourth quarter and more assassin-like plays from Derrick Rose at the end to push the suddenly formidable Bulls (22-22) to .500 for the first time since Nov. 21.

"It's definitely looking up," Bulls forward Joakim Noah said. "I remember last month, it was almost like a disaster. It's all about confidence. And winning basketball games on the road builds confidence."

Actually, it was almost a disaster last week, when this seven-game trip opened with two deflating losses.

But the transformation has been blindingly swift.

Much like it was Wednesday night, actually. The Thunder bolted to 61.9 percent shooting in the first quarter. But the Bulls settled into a defensive rhythm and allowed 28.6 percent efficiency (18 of 63) the rest of the way, while also making Kevin Durant labor through 7 of 19 shooting to collect his 28 points.

The critical stretch, though, was the defining one. Up two points entering the fourth quarter, the Bulls held the Thunder without a field goal for the first eight minutes of the final period. A simultaneous 17-6 Bulls run produced a 13-point lead.

And when the Thunder rallied, Rose poured it on, amassing 12 fourth-quarter points — scoring two momentum-busting buckets and assisting on a third in the last two minutes.

"That's when my team looks to me to pick up my game," said Rose, who led the Bulls with 26 points. "Now I'm the guy who's going to take the shot or get people open. I'm getting used to it."

The Bulls, defying expectation and explanation, are getting used to the winning.
Yes they are. And, more importantly, they are slowly, but surely, securing the 8th seed in the Eastern Division for the playoffs. If they keep up this run they could easily move up a couple of spots and ensure that they wouldn't have to face a #1 seed right off. In other words, things are moving in the right direction.
I realize that a four game winning streak is not the panacea to a rough season, but the Bulls seem to be turning this rod around at the right time. There is still plenty of season left and, with them now at .500, a good chance for them to start putting some rear view room between them and the competition.
Oh, the pic? It was a toss up between a shot of Joakim Noah in action or a half naked, politically incorrect, woman. Need I say more?
Our second favorite fan of 4:20, The Chronek, has already started a thread, so CLICK HERE TO JOIN THE FUN!
Normally I start these blogs with a long winded diatribe about how my day has been going, maybe a funny joke or two and some general thoughts about the point of the day's musings. Any of those would pale in comparison to the fetid wasteland that is Halas Hall today, so I am just going to let RICK MORRISSEY from the Sun Times tell you all about it.
The Raiders. The Oakland Raiders. The Raiders who finished 5-11 last season and had one of the worst offenses in the NFL.

The Raiders who still haven't announced whether their coach will be back in 2010 for the last year of his contract.

Hue Jackson picked those Raiders over your Chicago Bears. He took the job as Oakland's offensive coordinator before the outfit in Lake Forest even had a chance to interview him.

How low can the Bears go?

Jackson is a quarterbacks coach who has two one-year stints as an NFL coordinator under his belt and whose background is primarily as a wide receiver and running backs coach.

That's the guy the Bears wanted to talk with about running their offense and tutoring Jay Cutler.

And that's the guy who saw a better opportunity in working with Raiders quarterback JaMarcus Russell.

That's the JaMarcus Russell who was benched for four of the Raiders' last seven games and is on the road to Bustville.

Goodness gracious.

Just how far down have the Bears gotten on their list of prospective offensive coordinators? Have they reached out to Lady Gaga yet?

Or how about Seattle Sutton? Drew Peterson? Peter Francis Geraci? The cast of "Jersey Shore''? Karl Rove and Rahm Emanuel? The Bears should leave no stone unturned.

Jackson, who was the quarterbacks coach for the Ravens, was scheduled to interview Tuesday in Lake Forest but canceled when he took the Oakland job.

The Bears can't even get to the starting line, folks.

No wonder they said they'd take their time in hiring coordinators. Nobody wants to work here.

Not Jeremy Bates. Not Ken Zampese. Not Rob Chudzinski. That's correct: They were turned down by a guy nicknamed "Chud.''

The Bears appear to be blindsided by all of this, which is almost as amazing as losing out to the Raiders on an offensive coordinator. They contended, at least publicly, that coaches would line up for the chance to work inside Halas Hall. Lovie Smith insisted that coordinator candidates wouldn't care about the specter of a one-year stay in Chicago. They would care about the challenge, he said.

Apparently, a whole lot of coaches aren't up to the challenge of fixing a weak offense under a suffocating time constraint. Nor do they appear to be excited about the challenge of working for a team with no first- and second-round picks in 2010.

To be beaten out by the Raiders ... is there anything more embarrassing?
No, there really isn't. Rick goes on to emphasize the point by noting that Jackson chose to work for Al Davis rather than come to Chicago. That is as big a middle finger as you can flip in the NFL. Of course, they do have the Raiderettes in Oakland, so maybe that played a part in his decision. ELLIOTT HARRIS at the Sun Times seems to insinuate that today.
The Indianapolis Colts have cheerleaders.

The New Orleans Saints have cheerleaders.

The Bears do not.

The Colts and Saints are in Super Bowl XLIV.

The Bears haven't had cheer-leaders since Super Bowl XX, which they won.

So the logical conclusion (or as logical as it gets around here): The Bears need to restore the Honey Bears to their rightful place in the world—which would be on the sidelines at Soldier Field.

Does that make sense?

''We have never won a Super Bowl since they fired the Honey Bears,'' Emery Moorehead, who played tight end on the Super Bowl champs, told Quick Hits. ''That is the most important thing right there. They have an opportunity. They never have put them back. Virginia [McCaskey] said George Halas [her father and the Bears' original owner] wanted the game the way it was.

''It's entertainment. It's the whole package: cheerleaders, players on the field. So you need to bring them back.''

If you think about it (which Quick Hits occasionally does), Papa Bear actually was the one who brought Bears fans the cheerleaders.

''Today it's all about entertainment,'' Moorehead said. ''Bring the Honey Bears back.''

More important than bringing in an offensive or defensive coordinator?

''The coordinator situation is going to be tough this year,'' he said. ''They're not going to have a quality pick because of the [coach Lovie] Smith situation. That's going to make it tough for somebody to come in.''
In case that confused you, allow me to recap. The Bears fired the cheerleaders George Halas hired to maintain George Halas' wishes. I'm sure that makes sense to someone, just not me. And, to add insult to injury, even former players realize how useless the coaching staff is now and will be in 2010.
A couple of weeks ago I wrote that the Bears could be the first NFL team to enter the season with no coordinators. I meant that to be funny, not prescient.
Our very own, Tom D, has started a thread, so CLICK HERE TO WALLOW IN PATHOS.