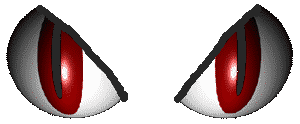 Wow, what a day in Chicago sports. Derrek Rose guaranteed that the Bulls will make the playoffs. He did that just before the Bulls lost a tough one to the Phoenix Suns and fell a game and a half out of the running. There are 8 games left, Kirk Heinrich is out with a newly sprained ankle and the team has been so injured so often this year that it is hard to see how they can pull this off. Even the Kool-Aid drinkers, such as myself, are hard pressed to see the silver lining around this cloud. As Bulls' center, Joakim Noah, said after the game, "It's not about energy and heart right now. It's about winning games." To the team's credit, they have not given up. We've all seen teams beaten down by the sort of stuff the Bulls have been through, but these guys are nowhere near despondent. They believe they can win and will do all that they can over the next 8 games to do so.
No matter what, these will be 8 games worth watching.
The other residents of the Madhouse on Madison, the Blackhawks, played the St. Louis Blues and blew a lead and then rolled over and asked for a tummy rub. Not really, they played hard, they just didn't look that good doing it. When I played some Pee Wee hockey as a kid, they frown on us 48 year old guys playing these days, one of the first things they taught us was how not to screen our own goalie. Somehow, one of the best defensive teams in the NHL has forgotten this rule. Time and time again I watched defensive players with their backs to the goalie, directly in front of the offensive player, hindering the view of the goalie who got beat again and again and again and again. This has been happening since the Olympics. While many see a corollary there, I can't really make that leap. After all, it isn't as though the trip to the Olympics came with a brain wipe. These are fundamental mistakes they are making. I have no idea how to correct that for them, but here's hoping that someone does and soon.
The Chicago Fire began a new season with a new coach and a whole slew of new faces in a new way. They lost. A team that has made it deep into the playoffs the last two seasons under Coach Hamlett, looked mildly out of synch. Even so, they played a very spirited last half in front of a tough NY crowd and showed that they may just be the team fans were promised when all the moves were made. The soccer season is a long one and often interrupted by various international matches. The team, this year, has more international players who have experience at the elite level. Here's hoping that they can put all of that together into a winning experience for all involved.
Nevertheless, all is not lost. Both Chicago baseball teams cut their rosters down to opening day size and presented their fans with this year's versions of championship hopes. As GORDON WITTENMYER at the Sun Times reports, the Cubs are going to be sporting a lot of new faces this year.
With one exception, the Cubs have a completely new bullpen from last season. Same for the bench.

''A lot of different faces,'' manager Lou Piniella said.

But that's not a bad thing for a team that had both areas exposed last year.

''I didn't say it was,'' Piniella said. ''We've got a nice combination of some youth and experience.''

Whether it's enough to beat the pair of aces and a king in St. Louis, the Cubs have settled on the hand they'll play, choosing left-handed-hitting Chad Tracy over Kevin Millar to fill out their bench and finalize their 25-man roster.

''It was tough,'' general manager Jim Hendry said of the final decisions. ''But there was no doubt that the guys that made it, they earned it.''

Unless an unforeseen, last-minute deal comes up, the Cubs will open without the veteran late-inning right-hander they wanted, a luxury that might have become closer to a need when Angel Guzman was lost for the season with a shoulder injury.

It leaves the Cubs with a younger-than-ideal bullpen that includes three of the team's four rookies—including Esmailin Caridad, who has 14 career appearances, as a primary setup man.

The pen has only 30 career saves combined, with first-year closer Carlos Marmol owning 23 of them. And only Marmol had one as recently as last year.

On the other hand, the Cubs don't seem any worse off than they were last season with a shaky crew that included Kevin Gregg. He lasted just long enough as the closer to tie for second in the league in blown saves (seven).

This spring, the Cubs' pitching staff ranks third in the Cactus League. The three rookie relievers have allowed one earned run combined, and that was the home run Justin Berg gave up March 5 in his first appearance. How they do when the stadiums get bigger and louder and the games mean something is the big unknown—along with how Seattle Mariners bust Carlos Silva will perform.

As for the rest of the roster, the every-day starting lineup returns almost intact—for better (newcomer Marlon Byrd in center, Aramis Ramirez healthier) or worse (Alfonso Soriano, Kosuke Fukudome and Geovany Soto still have much to prove).

The bench almost certainly is improved with Aaron Miles and Joey Gathright gone and Tracy, infielder Jeff Baker and outfielders Xavier Nady and Tyler Colvin in.
The crew up here seems kind of split about the Cubs' chances this year. On the one hand we have those who think anything is better than last year and the team has certainly upgraded in the outfield with Byrd and Colvin. On the other hand, we have those who look at the youth in the pen combined with the lack of innings that the starters have, previously, pitched and see bad things happening over a long season. But, if the kids play as advertised and the regulars return to 2008 or earlier form, then this team will be tough to beat. If not ...., well, they can wait until next year.
On the Southside, the Sox have also cut down their roster to 25. Ozzie really didn't have a lot of choices to make when all was said and done, so he has been able to give minor league players a longer look this pre-season even when it cost him a couple of Cactus League games. MARK GONZALES at the Tribune takes a look at the decisions they made.
Sergio Santos shed a few tears over his first major league promotion, though there was little doubt he would make it.

The decision to keep Jayson Nix over Brent Lillibridge was tougher than expected, and the White Sox gave serious thought to keeping left-hander Erick Threets as a 13th pitcher.

Those were the biggest developments Tuesday as the Sox announced final cuts that left them with 12 pitchers — including former infielder Santos, who struck out 13 in eight spring innings.

"That's the best spring training we've had," manager Ozzie Guillen said after a chat with general manager Ken Williams and assistant GM Rick Hahn. "In the past, we were begging people. Now we sent down people, and if something happens today or tomorrow, I know that hole will be covered."

Guillen said pitcher Daniel Hudson earned a spot on the team, but "we just didn't have a space for him." Hudson was optioned to Triple-A Charlotte along with Lillibridge and outfielder Alejandro De Aza.

"I'm obviously disappointed, but there's a numbers situation going on," said Hudson, who will be promoted if a starter gets injured. "I can't do anything about it but go down there and work my tail off and be ready when they need me. There are no hard feelings whatsoever."

Guillen admitted Lillibridge's chances of making the team would have been better had the Sox not acquired 11-time Gold Glove winner Omar Vizquel, who can play three infield positions. Threets, who throws 95 mph, also received a long look because of all the tough left-handed hitters in the American League Central.

The selection of Santos, 26, who didn't start pitching until last April and has pitched in only 26 minor league games, finalized an amazing transformation. Santos said he received nearly 50 congratulatory voicemail and text messages.

"I was even nervous walking into that room," Santos said of a meeting in Guillen's office with Williams, Guillen and pitching coach Don Cooper. "In this sport, you never know what can happen. The second (Williams) said to go to Chicago, it really hit me. And it was like, 'OK, we are finally doing it.' "
Santos may be the poster boy for how to make a major league team by accident. His career has taken him from break dancer to infielder to bar hustler to being in the pen for the Chicago White Sox. Even Hollywood couldn't script anything that weird.
Even so, the Sox have some very good pitching and defense. Their remaining concern is if they can score. Runs, that is. Well, that and the ever pervasive concern of which Scott Linebrink will show up in any given game. Will it be the one with All-Star quality stuff or the one who pitches underhanded batting practice in the later innings. While no one is saying so, now that the Sox have several viable arms in 3A, Linebrink will probably be on a very short leash.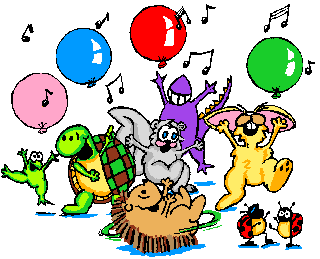 Just like the Jeff Foxworthy joke about nipples and beavers, it is rare to see 'speed' and 'scoring' referenced in sports headlines that have nothing to do with NASCAR. My first thoughts ran to a couple of parties I'd attended at NEO's on Clark Street. Then my thoughts ran to those rare moments that I actually remembered those same parties. I'm convinced that there are more parties in my past than memories.
But, I digress.
Both Chicago baseball teams announced their plans for 2010. I'm sure that it came as a complete shock to Fanhouse writers, but everyone else seemed nonplussed by the notion that the Cubs were going to rely on hitting and the Sox were trying the pitching and defense route. The difference in philosophies of the two managers was summed up nicely, a couple of days ago, by Steve Rosenbloom at the Tribune (in print only) when he said that Ozzie was going to bat Kotsay 3rd because he could hit and Lou was going to bat Fukudome and Colvin 3rd and 6th because they could hit left handed. Discuss amongst yourselves, I have a blog to finish.
CARRIE MUSKAT of MLB.com takes a look at the Northside.
The Cubs' goal this year is to score.

It's one of the reasons the team hired hitting guru Rudy Jaramillo. It was one of the things missing last year. In 2008, the Cubs led the National League and ranked second in the Majors with 855 runs scored. Last year, they totaled 707 runs.

This spring, Lou Piniella has used his projected regular lineup more than he did all of 2009, which was just three games. Injuries to key players like Aramis Ramirez, Alfonso Soriano, and Geovany Soto forced Piniella to piece together different combos on a daily basis. All of the starting pitchers except Randy Wells spent time on the disabled list as well. For the year, 15 players were on the DL 18 times.

"If we can win 83 games with all those problems and all those injuries, and we stay relatively healthy this year, we can add another eight, 10 wins this year and get to the postseason and win in postseason," Piniella said.

It seems as if the offense has been in low gear since the Cubs were swept in the 2007 NL Division Series by the Dodgers. That team roared into the postseason, then skidded to an abrupt stop.

This year, the Cubs hope to keep the scoreboard operators busy. Among the other changes: Ryan Theriot will lead off, not Soriano, who was dropped to sixth last July and will stay there. Newcomer Marlon Byrd will be inserted into the No. 5 spot. Yes, he's another right-handed hitter but after the team was unable to produce with a balanced left-right mix in 2009, the approach this year is different.

"We tried to get left-handed [in 2009]," Piniella said, referring to the addition of switch-hitter Milton Bradley. "We're just getting the best players we can and that's it."

In 2008, the lineup was very right-handed and the Cubs won 97 games. That year, the team batted .278, the franchise's highest mark since 1937, when the Cubs hit .287. Last year, they finished 12th in the NL with a .255 batting average. Maybe the lefty-righty thing is overrated.
Personally, I think it's every man's goal to score. But that thought process may lead us down the wrong path, so I'll move on. No one is denying that the Cubs are going to score a lot of runs this year. The concern is, given their pitching, they may need to. This might be a good year to pay the extra toll and take the Cubs for the entire season in a 13 run pool.
For amusement purposes only, obviously.
On the Southside, MLB.com's very own SCOTT MERKIN reports that the White Sox plan on acting like a freight train juiced on amyl nitrate. Not that they are going to replace pop ups with poppers, just that thier need for speed will not be satisfied by a stupid Tom Cruise movie.
Speed is the name of the game for the 2010 White Sox.

Or maybe it is actually improved baserunning.

Either way, the team's approach clearly will be altered from years past.

"We have a few guys that can run, and that's what we are looking for: advance that extra base as much as we can," said White Sox center fielder Alex Rios of the team's 2010 focus. "We have that sort of talent with this team to play that game."

"Baserunning is important, and it wins games," White Sox manager Ozzie Guillen said. "Our game forgot a little bit about baserunning, defense and pitching because there were a lot of guys hitting home runs every two seconds."

Guillen made a promise back at SoxFest in late January as to how White Sox fans would be darn near stunned with the style of play shown by the team during Spring Training. Almost everyone would be put in motion to steal bases, hit-and-runs regularly would be in play and Guillen wouldn't even be afraid to use the squeeze early in these contests.

Although the overall Cactus League results didn't turn out completely favorable for the White Sox, Guillen proved to be a man of his word. There was one game against the D-backs during the final week of spring competition where Guillen put on a hit-and-run with slow-footed catcher Ramon Castro on first base and then tried to squeeze in the fourth inning with Gordon Beckham at the plate, Omar Vizquel on third and Juan Pierre on first.

Ultimately, the White Sox scored a run in that fourth when Pierre swiped second base, the throw rolled a few feet into center and Vizquel raced home from third. It's all about putting pressure on the other team and forcing the opponent into mistakes, or manufacturing those one or two crucial runs.

And those one or two extra runs will be important for a team possessing the best pitching staff in the American League Central and one of the AL's top group of arms overall.

"One thing about it, with people in scoring position, give us your best at-bat," Guillen said. "We don't need a home run. We need the ground ball to get the guy in. Having a one- or two-run lead with our staff, we should be pretty good."
I remember in August of 2005 when Ozzie, sarcastically, moaned that the team was going to give him a stroke due to all the one run games there were winning. However, I also remember his caveat, "You only need to score one more than the other guy to get the win." This year he seems determined to put that to the acid test.
Let's see; scoring, speed, poppers, amyl nitrate, acid .... hmm, I guess I'm having a minor flashback. Well, as long as I don't start singing Nitzer Ebb songs, I should be okay.
Nevertheless, once again, both teams are taking divergent approaches to winning. The Cubs are still looking to beat their foes into plowshares and the Sox are looking to leave them in the dust. Both approaches have validity. Both also have flaws. The bonus for Chicago fans, on both sides of town, is that we will get to see which one works best, if at all, over the next few months.
Oh? The pic on top? I am pretty sure I was at that party.
The two new guys on the Cubs and Sox almost seem as though they were snagged from Central Casting. They are so perfect for the simulacrum that each team presents, it is hard to believe they are real people. But they are.
On the Northside, the Cubs have added Tyler Colvin to their outfield mix. Colvin looks as though he should be on the cover of Tiger Beat and not playing baseball. As one, young, fan told me yesterday, "He's dreamier than any of the boys in Twilight. And they are super dreamy." I wish there was some way I could describe her panting tone without sounding like a perv, but suffice it to say that she is pleased with the addition to her Cubbies. I should also note that she is a life-long Cubs' fan and will be celebrating her 14th birthday later this week. It is almost the perfect week for her.
On the Southside, the Sox have added Sergio Santos to their pen. As I noted Saturday, Santos developed his pitching skills by hustling minor league baseball payers, and others, in bar bets. How perfect is that for Sox fans? The only way this guy could be more perfect is if he married a stripper named Bambi between a twi-night double header with Steve Dahl presiding as minister.
All he'd be missing is a beer sponsor.
To kick things off, we'll go to CARRIE MUSKAT at MLB.com for a, slightly less, fawning look at Tyler Colvin.
Tyler Colvin is in.

Cubs manager Lou Piniella said Sunday the young outfielder, who was batting .475 this spring, has made the Opening Day 25-man roster.

There are now four players—Kevin Millar, Chad Tracy, Micah Hoffpauir and Sam Fuld—battling for one spot on the Cubs' bench. When first asked before Sunday's game about the final roster decision, Piniella talked in generalities.

"Everybody who is here has special merits," Piniella said. "It's just a question of which way we decide to go. We'll probably sit down and talk about it at length. Everybody brings something to the table. They wouldn't be here if they didn't. We only have one spot. That's the problem and there are four people left and we can only keep one."

OK, if there are four left, then Colvin is in?

"If we can't keep Colvin after the spring he's had, something's wrong," Piniella said.

Colvin, the Cubs' No. 1 Draft pick in 2006, said Saturday he won't believe he's made the big league roster until he's traveling to Atlanta for the season opener. Has Piniella told him?

"I'll help him today to get on the plane," Piniella said. "He's had a heck of a spring. My gosh, you should be rewarded for coming to Spring Training [like that]. Look at [reliever James] Russell—he hasn't given up a run this spring and he'll be with us. You reward the performance in spring. If not, there's no sense in keeping statistics."

"I have to do that," Piniella said about playing time. "I've talked to Jim [Hendry, general manager] about that. I've got to find some playing time for him. We don't want him just making the club and being a defensive replacement. We want him to do a little playing."
Pienella has already stated on a couple of occasions how, were he not saddled with the corner outfields' bloated contracts, Colvin would be a starter. Not that he's giving Jim Hendry any hints, but something tells me that, if he could unload Bradley, there is a taker for Soriano or Fukudome somewhere. And, this is just a wild guess, but I think that Cubs fans would love to see Colvin in left on a regular basis.
On the Southside, it appears that Ozzie has found a kindred spirit in Santos. With the Sox heavily reliant on pitching and defense this year, which is not a bad thing, having an extra arm that could play on any team in the pen is just more good news. It also doesn't hurt that Santos comes off as the type of guy who has two brothers also named Sergio (instead of Darryl, for those of you new to this site). SCOTT MERKIN of MLB.com takes a look at this development.
Aside from the minor worry involving Castro, the only other roster decision appears to fall between 12 and 13 pitchers. If the White Sox go with seven relievers, then Sergio Santos has that seventh spot—once again, based on Guillen's call.

"On my team? Yes," said Guillen of Santos, who gave up one run over 1 1/3 innings of relief against the Rangers, striking out two. "He throws the ball very well. I think it's something I like, [pitching coach Don] Cooper likes and Kenny likes. We got to sit together and see what's best for the club. Or see what we're going to do next."

The remote possibility of taking a 13th pitcher would come down to non-roster invite Greg Aquino and rookie Daniel Hudson, who has pitched far better in relief than as a starter this spring. A 13th pitcher most likely would mean the White Sox losing utility player Jayson Nix, who is out of options.

"Some people like 13, some like 12. It depends what we want, what we need," Guillen said. "We're going to make it for the ballclub. Try to get the best guys out there.

"Right now, I think Bobby [Jenks] made the difference, because if Bobby was not on the team, we would worry about who was going to cover up his space. But having Bobby fine, it's a different scenario."

Keeping 13 pitchers serves as added insulation behind fifth starter Freddy Garcia and Opening Day starter Mark Buehrle, whose first-half innings count always remains a concern. It also would be protection for Jenks, who now seems to be healthy following right-calf soreness, and J.J. Putz, who has looked good this spring but is coming back from right elbow surgery that ended last season prematurely.

Guillen seems at peace with the roster he has in every other area.
I have been a fan of Santos' ever since I first saw him pitch last year. He was not ready for prime time then, but he had some very nasty stuff. His fastball ranges around 97 mph and his curve seems to drop to the mid 80's. Now that he has learned to pitch, instead of just throw, he is going to be a welcome addition to the team. His colorful methods for augmenting his personal income should only endear him to Sox fans even more.
O ye'll tak' the high road and I'll tak' the low road,
An' I'll be in Scotland afore ye;
But me and my true love will never meet again
On the bonnie, bonnie banks O' Loch Lomond.
I have no idea how Loch Lomond relates to baseball, but it is fun to sing so I tossed it up. Today we are going to take a look at two pitchers who have taken radically different paths to get to the major leagues. One worked his way up through the system with dedicated coaching and is now working with the true master of his craft. The other hustled losers in bars. Both seem destined for greatness, so who are you to judge?
PHIL ROGERS at the Tribune takes a look at the traditional method.
Greg Maddux received almost $154 million during his 21-year career in the big leagues, and earned every penny of it. He's an avid golfer and, from all accounts, a solid husband and father. He doesn't have to be in Arizona with the Cubs this spring. But somehow he does seem to need it.

Maddux is a committed baseballaholic, like his long-time Atlanta manager, Bobby Cox. That's why he has been standing close to Tom Gorzelanny during workouts the last few weeks, attempting to help the sometimes-confused, sometimes-insecure 27-year-old from Marist High and Triton College salvage his career.

Gorzelanny credited Maddux after a strong six-inning outing on Thursday in Tucson, where he held an Arizona lineup missing only Justin Upton to two runs. He worked quickly, threw strikes and recovered quickly when things went wrong. The results spoke for themselves as he pitched his way into Lou Piniella's rotation.

After one year after from baseball, Maddux accepted Jim Hendry's invitation to join the Cubs as a special assistant this year. The job description is a little bit of everything, from coaching to evaluating players, as he tries to find the exact right niche for himself as he transitions from Hall of Fame pitcher to baseball lifer.

He's not sure if he wants to get back into uniform as a pitching coach (the role his brother Mike excels in) or manager or if he wants to be more involved in putting teams together. It will be very interesting to see what he decides. The Cubs are very lucky to have him working for them, not the Braves or someone else, and should make it clear that they see him as a lot more than a celebrity guest.

He can have a huge impact in tons of ways big and small. Just ask Gorzelanny.
Gorzelanny has come up through the ranks, suffered in the baseball hell known as Pittsburgh and is now preparing himself to reap the rewards of all his suffering. According to some folks who actually know him, Gorzelanny (who really needs a nickname) is a level headed guy who just goes about his business and tries to make himself a better pitcher.
That's one way.
On the Southside they have a pitcher who has taken a slightly different path to the bigs. As JOE COWLEY at the Sun Times reports, sometimes the road less traveled is a good one to tread.
Sergio Santos was sure of two things as he kicked around the minor leagues: The onetime infielder knew his arm was locked and loaded, and he knew his wallet was mostly running on empty.

So the hustle came easy.

''I've suckered in quite a few,'' Santos said with a laugh. ''I've gotten some real nice meal money. One time in Rochester, it was a $500 bet when I was with the Twins and definitely more than a few $100 or $200 bets along the way. Not bad.''

Not bad at all.

Infielders aren't supposed to throw 98 mph. Heck, most pitchers never reach the upper 90s, so all Santos needed for the con was the right mark. A non-believer.

''I've been blessed with a good arm,'' Santos said. ''I always knew that. It was just another way for me to pick up 300 or 400 bucks, by betting guys that didn't think I could hit 96 or 97 on the gun, and I knew I could.''

And he did.

Now, if he could only hit. Drafted 27th overall in the 2002 draft, the then-shortstop was rated the seventh-best prospect in the Arizona Diamondbacks' system by 2003. By 2005, he was traded to the Toronto Blue Jays.

Santos thought his time was coming in 2007, when he hit .250 with 20 home runs for Class AA New Hampshire and was named to the Eastern League All-Star team as the starting shortstop.

''Not depressing, but frustrating because it's out of your control,'' Santos said about being passed over for a call-up to the big leagues. ''You have the control of putting up numbers and things like that, and I thought I put up good-enough numbers to get a call-up to the roster, and it didn't happen. But everyone in this game has their story; everyone has been screwed over at one point. That's just the way it is. Just frustrating because you know the ability you have and not being able to put it together is frustrating.''

Last year, Sox director of player development Buddy Bell asked Santos if he thought about pitching. Santos had but wasn't ready to pass on his infield dream. He was traded to the San Francisco Giants but told by Bell if he changed his mind to let the team know. He did, and Bell followed through on his promise, getting the Sox to reacquire Santos for cash considerations.

''When the Sox brought me back, I kind of felt like I can make this transition without any doubts or without saying, 'What if?''' Santos recalled. ''I was able to look at this pitching thing as this is my job now.''

But he wasn't supposed to challenge for a big-league job this quickly. That's the shocking part for the Sox. Santos is a serious contender for a bullpen spot after only allowing two runs in Cactus League play, and that happened Thursday.

''The stuff is outstanding,'' pitching coach Don Cooper said. ''He has three above-average pitches. He has what people drool for. I asked him this question, 'Now that you see what's going on here, are you sorry you didn't do this awhile back?' He said, 'Yeah, I've thought about that more than a few times.'''
Had he become a pitcher before he would have forfeited all that money he picked up in bars. Of course, as a Major League Pitcher he would have been making millions, but let's not dwell on that right now since it ruins the fun.
Well, the Bulls went out last night, entered the arena in a blaze of Alan Parsons and flashing lights and then proceeded to dump basketball sized turds all over the floor. They found the hole less often than a bankrupt nerd in a strip club. As a buddy of mine stated, politely, this morning, "Well, at least it was a total team loss." True dat. There were enough low-light moments to fill multiple reels of film. When the only true bright spot was the Luv-A-Bulls, there is nothing you can do but shake it off, shut up and beat the crap out the next guy you meet.
The Blackhawks, not to be outdone by their roomies at the Madhouse on Madison, took the ice last night and managed to embarrass themselves in every aspect of the game. Even the legendary Ice Crew looked sluggish. Of course, that could be because they were in a Chicago bar watching the game on TV. As coach, Joel Quenneville, said in his post game news conference, "It was a terrible across the board. Right from the first shift to the end of the game there's nothing we can be excited about. We'll discount it and throw it in the garbage can."
While the Hawks secured a playoff spot, thanks to the loss of the Flames to the Islanders, I doubt that any member of the team was pleased with how they got there. The Bulls, on the other hand, need winning streak and they need it now if they are going to have any chance of making the playoffs. I would hate to see my Vinny Del Negro fan club disbanded due to injuries when the team has come this far.
Also, it is someone else's turn to buy when we meet again. Don't screw that up for me guys.
But, while those teams are coming near to the end of their regular seasons, Chicago's baseball teams are getting ready to start their's. Both teams need to finalize their rosters and both teams are suddenly being faced with some tough decisions when it comes to pitching. On the Northside, CARRIE MUSKAT, of MLB.com, reports that Tom Gorzelanny is forcing the Cubs to take a much harder look at their starting rotation than they had planned on.
Will it be Tom Gorzelanny or Sean Marshall in the Cubs' rotation? Who will Lou Piniella pick between Carlos Silva and Jeff Samardzija?

A decision was expected Friday on the makeup of the Cubs' pitching staff as the team determines which two among the four—Gorzelanny, Marshall, Silva and Samardzija—will be in the rotation and which pair goes into the bullpen.

One thing is certain: One of the starters will be a lefty. Gorzelanny made his final bid on Thursday against the Arizona Diamondbacks in the Cubs' last trip to Tucson. His outing did not get off to a good start, as he served up a leadoff homer to Conor Jackson on a 1-1 pitch in the first. But Gorzelanny then retired the next eight batters before Jackson hit a double with two outs in the third.

"He had my number," Gorzelanny said of Jackson.

Acquired last July from the Pirates, Gorzelanny went six innings, the longest outing this spring by a Cubs starter. He gave up two runs on five hits and one walk, striking out four.

"All I can ask for is to pitch well, and I hope that's the case," Gorzelanny said. "Wherever they need me, I'll do my best. If I get to be in the rotation, I'll run with it and try to claim a spot and keep it—that's my objective right now."

Silva has given up seven earned runs on 14 hits over 11 innings in four outings, although six of those runs came in his first start March 6 against the White Sox. He's looked much sharper since that game.

Samardzija is 0-2 with a 6.75 ERA in three Cactus League games, serving up six runs on 10 hits over eight innings. He also pitched in a Minor League game.

Marshall, the other lefty, has a 1.64 ERA in four games, including two starts. He's struck out 10 over 11 innings, giving up two runs, both on solo homers. But Marshall is used to pitching out of the bullpen, while Gorzelanny has been primarily a starter.

Gorzelanny will wait and see.
As will we all. In my useless opinion, I think Gorzelanny would be a better fit, especially with Marshall's low ERA as a reliever. But, both of these men are doing their all to make Lou's decision both harder and easier at the same time. Harder, because he will eventually have to pick one. Easier, because either one is a good choice.
On the Southside, Ozzie had penned in his starting five before Spring Training even began. Then this wacky guy named Daniel Hudson came along and suddenly things were not as cut and dried as they may have seemed. SCOTT MERKIN, also of MLB.com, notes that the clamor for Hudson isn't just coming from the fans.
Jake Peavy is not a general manager, nor does he play one on TV.

As a pitcher with one National League Cy Young Award already stashed away somewhere in his house and an impressive career record of 95-68, he's still infinitely qualified to judge Major League talent on the mound. And according to Peavy, White Sox rookie Daniel Hudson has everything needed to be a standout member of the starting rotation and then some.

The White Sox ace right-hander hasn't exactly taken Hudson under his wing over the past six weeks in Arizona and shown him the proverbial pitching ropes. There's actually no need for that sort of interaction.

Hudson has been watching and learning from Peavy since they were part of the same rotation last season at Triple-A Charlotte, of all places, when Peavy was rehabbing from his right ankle injury and Hudson was cruising through the White Sox system.

"He's just so open and accepting, especially of younger guys like me," said Hudson of his working relationship with Peavy. "I'm not saying nobody else here is like that, but you can talk to him about anything. He's a great guy to have in the clubhouse."

"To be as young as he is, he does a great job of just kind of observing and taking in everything," said Peavy of the White Sox pitching prodigy. "Even as an older guy like myself, that's a great way to go about things. Huddy has a great idea of what is going on, and I love his makeup and his ability."

That makeup-ability combination really sells Hudson for Peavy.

Having turned 23 on March 9, Hudson carries himself both on and off the field with the poise of a seasoned veteran. He doesn't get flustered over personal mound mistakes or solid contact coming from the opposing team and doesn't fly too far above the clouds over a successful effort.

Becoming an elite starter at the Major League level takes more than just an abundance of raw talent, by Peavy's estimation.

"Intangibles to me are a huge part of the pitcher," Peavy said. "You see guys with so much raw talent and they don't have the right makeup and they can't put it together.

"I sat with some pitching coaches from San Diego [recently] and they were talking about some of the guys they had over there. So much physical talent, but they didn't like their makeup. It's a huge part of being successful in this league."

The current problem for Hudson is that there's no room to start among what looks to be one of Major League Baseball's best front five. And with just four relief efforts among his 46 professional appearances since being selected in the fifth round of the 2008 First-Year Player Draft, the White Sox have to decide if it's best for Hudson's development to put him into the seventh and final bullpen opening for the 2010 season.

Based on his current relief efforts, Hudson can handle the workload. He has yielded just one earned run over eight relief innings this spring and is known as a pitcher who hasn't had trouble bouncing back between starts. Hudson certainly has made that final call tough.

"You wouldn't call Hudson a surprise, but he's throwing the ball very well and I'm happily surprised," White Sox pitching coach Don Cooper said. "He came ready to go and compete. He knew what was at stake and he hasn't disappointed in any way."

"I'm still just doing my own thing right now because I don't know what's going on with the whole bullpen spot situation," Hudson said. "I'm kind of just trying to make the decision hard for them. That's all I can do at this point. Whatever they need me to do, I'm open for doing."
For the record, I am not an actor but I have played one on TV. Irrelevancies aside, I am not sure Hudson would benefit from another year in the minors. He may be one of those rare guys who should get a year in as a reliever in the bigs and then stretch him out for next season. I think that, in his case, just pitching every five days may be a path that leads to diminishing returns. He needs to get to know major league hitters if he is going to have success up here and he certainly wouldn't be the first pitcher to advance his career like this.
The one nice thing coming out of all this is that both teams will have options in case of injuries throughout the year. That alone makes the tough decisions a little easier to ponder.
Now, look at the picture above and CLICK HERE TO LET US KNOW YOUR CHOICE.