Nothing but yawns all around yesterday, weren't there? I could barely keep my eyes open. How about you?
Gee, gosh, Scottie "No Tippin" Pippen got the official notification that he will be inducted into the NBA Hall of Fame. Here's hoping that he treats the HOF staff better than he treats wait-staff. But, no matter what, he is certainly deserving of the honor.
Speaking of boring basketball stuff, Duke played Butler yesterday in a predicted blowout. For Duke, that is. Instead we got treated to one of the most exciting NCAA Championship games I can remember. It hearkened back to what used to make the NCAA great. Solid defense, tight team play and timely offense. The game could have gone either way and the fact that Duke won takes nothing away from Butler.
In truly boring basketball news, De Paul hired Oliver Purnell to be their basketball coach. My guess is that Terry Bevington wasn't available. There's no other excuse. I also wonder why someone would leave Clemson for De Paul, but not enough to check into it or care.
Oh, before I forget, Tiger Woods clarified that he only cheated on his wife, not the game of golf. You can all breathe a sigh of relief now.
All righty then, now that we've got all of that out of the way, let's talk a little bit about the boring opening days that both Chicago baseball teams offered up yesterday. Before we do, give yourself a minute to check out Rick Telander's and Rick Morrissey's articles on the Cubs and Sox pitching, respectively. They are both worthy reads.
Anyway, yesterday the Cubs opened their season in Atlanta and proceeded to break records. Some of which have lasted over 130 years. However, as CARRIE MUSKAT at MLB.com reports, they may not have been the kind that Lou had in mind.
This spring, the Cubs' pitching was the least of Lou Piniella's worries, but on Opening Day, it was embarrassing.

Carlos Zambrano made his sixth straight Opening Day start Monday, a Cubs record. It also was shorter than his first Cactus League outing.

In 1 1/3 innings against Atlanta on Monday, Zambrano served up eight runs on six hits—including two homers—hit a batter, and made a throwing error that led to a run as the Braves beat the Cubs, 16-5. It's the worst Opening Day loss for the North Siders since 1884, when the Cubs lost, 15-3, to the New York Giants.

"I never envisioned giving up 16 runs on Opening Day—never in my wildest dreams," Piniella said. "[We gave up] 16 runs after we pitched really well all spring. And not only did we pitch well, but we threw strikes and got ahead of the hitters. Today was the complete opposite.

"You can't pitch from behind against a good-hitting team," Piniella said. "And you certainly can't walk people against a good-hitting team, and that's exactly what we did."

This matched Zambrano's shortest start ever. On Sept. 4, 2006, he also went 1 1/3 innings, but he exited that game because of back problems. Big Z is 1-2 with a 6.99 ERA (22 earned runs over 28 1/3 innings) in his Opening Day starts.

"He's certainly capable of doing a heck of a lot better," Piniella said.

What happened?

"Too many pitches in the middle," Zambrano said. "They have a good lineup. Against a team like that, you can't put the ball in the middle. You have to hit the spots and the corner if you want to pitch good against the Braves."

Marlon Byrd gave his hometown buddies something to cheer about in the first, hitting a three-run homer off Derek Lowe (1-0). He's the first Cubs player to homer in his debut at-bat for the team since Henry Rodriguez did so March 31, 1998. Aramis Ramirez, who did not hit a home run all spring, added a two-run shot with two outs in the third.

Braves rookie sensation Jason Heyward topped Byrd when he crushed a 2-0 pitch from Zambrano (0-1) for his first Major League home run, a three-run shot, in his first at-bat in the first.

"I knew he was going to be great 'cuz he's a Georgia boy," Byrd said. "Everything they talked about, he's the real deal."

It was an eventful first. The Braves sent 10 batters to the plate, beginning with Melky Cabrera, who walked. Zambrano served up three straight singles, including two bloopers, before striking out Troy Glaus. Escobar drove in two with his single, and Heyward, greeted by "Let's go Heyward" chants from the sellout crowd of 53,081, followed with his blast to make it 6-3.

"The chances of that happening are slim and none," Atlanta's Billy Wagner said of Heyward connecting off Zambrano. "Big Z is up there, and he's filthy. That just doesn't happen very often."

Piniella had hoped Zambrano could go three or four innings after the rough first, but the right-hander hit Martin Prado to start the second. Chipper Jones bounced a grounder to second baseman Mike Fontenot, who threw to Zambrano covering at first. But after making the putout, Zambrano threw wildly over Ramirez at third in an attempt to get Prado, who scored on the error. Brian McCann followed with his first homer, off a 2-1 pitch, for an 8-3 Atlanta lead. Again, Zambrano was behind in the count.

"I have the tools to pitch good in April," Zambrano said. "I just had a bad game. I've put it behind me. Today, it happened, I gave up eight runs and like I say, 'I will concentrate on my next start.'"
As several reporters have noted, it would have been nice if Big Z had concentrated on this one too. Zambrano is now only the 3rd pitcher to give up 8 runs in less than 2 innings on opening day. He is also 1-5 as an opening day starter. Those are not really the kind of records that anyone had in mind. To add insult to injury, Jeff Samardzija's 108.00 ERA is kind of a staggering number to consider. Especially when all of his possible replacements are even younger and less experienced.
On the plus side, Marlin Byrd is the real deal in center Cubs' fans. So, that's one less thing to worry about.
On the Southside, the Sox opened their season against the Cleveland Indians and bored the snot out of everyone. Kind of. Maybe sort of. Okay, not at all. SCOT MERKIN at MLB.com has finally regained his senses after witnessing Mark Beuhrle's insane toss to Paul Konerko to end Lou Marson's quest for a single which will probably end up on highlight reels for decades.
Remember the White Sox 2005 season? You know, when the White Sox won 99 games, put on an 11-1 postseason run and claimed their first World Series title in almost nine decades?

Well, that fun and excitement all began on April 4 at U.S. Cellular Field, with a pitching matchup between Mark Buehrle and Cleveland's Jake Westbrook. That particular pitchers' duel ended in a 1-0 victory for the South Siders.

Flash forward almost five years to the day, and it was Buehrle and Westbrook on the mound again for their respective teams Monday afternoon at U.S. Cellular Field. This victory was a bit more decisive for the White Sox, posting a 6-0 final before a sellout of 38,935 fans.

As is apparent from the score, Ozzie Guillen's crew won through a shutout and performed all facets of the game with a skill level that would have made the 2005 squad proud. It was truly a near-flawless opening effort.

So, could this Opening Day victory, the South Siders' second straight to start the season, be a harbinger of special things to come in 2010? It might be a little early to stretch this good feeling to such extreme distances.

"You want to win every game, but if we would have lost today, it's not the end of the world," said Buehrle, who broke the franchise record he previously shared with Billy Pierce with his eighth Opening Day start. "Just because we won and played the way we did, it doesn't automatically mean we are going to finish in first place."

"In the end of the day, it's only one win," said White Sox manager Ozzie Guillen with a smile.

For this one win, the White Sox showed off elements of their collective repertoire needed to make this season a success. Buehrle had a hand in the pitching end, giving up just three hits in seven innings, but he also turned in a defensive play in the fifth that might hold up over the next 161 games as the season's finest. Cleveland catcher Lou Marson hit a hard grounder deflected toward the first-base foul line by Buehrle with his left shin on a kick-save attempt, looking like a Blackhawks goaltender.

Buehrle chased the ball down and flipped it with his glove between his legs on the run, a dead-on throw grabbed by first baseman Paul Konerko with his bare hand. The crowd erupted, although Buehrle had no idea what really took place.

"It just kind of happened," said a laughing Buehrle, who threw 63 of his 95 pitches for strikes. "I didn't plan on doing that."

"I was talking to the second-base umpire Bruce [Dreckman]," said White Sox second baseman Gordon Beckham, who had two hits, two runs scored and a great look at Buehrle's spectacular defense. "And he said, 'Turn off the cameras now, it's the best play of the year, first game.' Unbelievable play."

Konerko provided all the offense Buehrle needed with a two-out, two-run home run to right in the first inning on the first pitch from Cleveland starter Jake Westbrook and the first official pitch the White Sox captain saw in the 2010 season. Alex Rios added a solo shot in the eighth to complete the scoring.

These blasts marked the third career Opening Day homer for Konerko and second for Rios. Carlos Quentin, who was hit by a pitch twice, started the two-out, first-inning rally off of Westbrook with a double to right, and Konerko followed with a line drive just over the leaping effort of Shin-Soo Choo.

"Basically, it was to just be ready to hit, not to be passive, and look through the middle. It was a good swing," Konerko said. "I try to see a few pitches, but I want to be aggressive with guys on base. You don't want to let any good pitches go that are good to hit because that's your job to drive them in."
Yes, Paulie, that was a good at bat. You can make that claim when you get the game winning hit in the 1st inning. Overall the Sox scored exactly the way they claimed they would. 3 runs off of aggressive base-running and 3 more off of homers. That is about as balanced as you are going to get. Watching Quentin steal home after a wild pitch felt like the best harbinger of good things to come. While I'm not ready to grab my World Series tickets just yet, I have to admit that I am liking this year's model more and more the more I see them.
Outside my window birds are chirping, the kids have all just walked to school, the sun is shining and the sports channels are all abuzz about football. WTF is wrong with these people? Yes, I know, Donovan McNabb got traded to the Redskins and they now stand a chance of sucking less than they have in years. Hoo-freaking-ray. I don't care. Today is opening day, that pitchers duel in Boston last night notwithstanding. An Orioles / Royals tilt would have provided better baseball than what was displayed there.
Anyway, as I said, I just don't care. It is time for real baseball and, by God, I am going to write about real baseball.
But first, a quick congratulations to the Chicago Blackhawks for winning their first division title in 17 years. And a note to those 3 malingerers who weren't sure that the Hawks were truly back, it is time to jump on the bandwagon. They are, once again, The Mighty Blackhawks!
Okay, back to baseball.
Today is the perfect day to line up a half day at work and head off to your favorite watering hole. The Sox take on the Indians at 1:00PM and then the Cubs kick off their season at 3:00 against the Braves. All times local. Since most watering holes have, at least, 2 TVs, you should be able to watch both games without any problems. The story lines are pretty clear; Big Z has only one opening day victory (last year), in 6 previous attempts, and the Cubs need him to help set the tone for this season on a positive note. On the Southside, Mark Buehrle is pitching his 8th opening day and is taking a winning opening day record to the mound that he hopes to expand on. Both teams also made last minute call ups to fill in for players who were sent to the DL. The Cubs added James Russell and infielder Chad Tracy after officially placing pitchers Ted Lilly and Angel Guzman on their DL and the Sox called up catcher Donny Lucy to replace Ramon Castro who was placed on the retroactive DL until March 29th.
None of those moves were unexpected, so the season begins without drama. Which is nice, for a change.
GORDON WITTENMYER at the Sun Times notes that the Cubs, like Stella before them, seem to have gotten their groove back.
Alfredo Villasmil, a respected Venezuelan baseball writer for that nation's largest newspaper, recently spent a couple of days in Cubs camp checking in on Carlos Zambrano, as he does every spring.

But for the first time, after this visit, Villasmil said, ''I'm going to tell you something: This is El Toro's year. That's the man I met [as a minor-leaguer], when he was hungry.''

Can you take that to the bank, along with Zambrano's $91.5 million contract? Not until he proves it over the next six months and avoids the lapses that have undone previous seasons.

But as he takes the mound today for the opener of a make-good season for almost every returning player on this team, Zambrano isn't the only Cub who seems at least hungry after a sour, bitter 2009.

''Last year was disappointing, no doubt about it—embarrassing,'' shortstop Ryan Theriot said. ''And guys want to win. Bad.''

Whether they can do it might start with how well they can break from their past, from all the billy goats, Bartmans and Bradleys—all the real or imagined curses that seem to dog this franchise every season.

And don't start with the stuff about that being a media creation. It wasn't the media who claimed an improbable catch wasn't made in 2003 because of a fan trying to catch a foul ball, or who brought in the Greek orthodox priest before the 2008 playoffs, or who committed errors around the horn in Game 2 of that series, or who gave Milton Bradley $30 million.

In fact, this was the first spring since manager Lou Piniella took over in 2007 that the media didn't ask him about curses or goats—which might be a sign that the culture change Piniella talked about when he took over has begun to take hold.

Or that nobody expects enough from the Cubs this year to bother.

Either way, there's a palpable sense of starting over in 2010, which seems to have only a little to do with new ownership and absolutely nothing to do with that ''Year 1'' marketing slogan.

''I thought guys came in with a little bit of an edge,'' first baseman Derrek Lee said.

Even some of the new guys noticed the businesslike, game-faced approach this spring from those with even a year or two of experience with this team. Camaraderie, jokes and Cubs Idol in the clubhouse were balanced against hours of sunrise sessions with new hitting coach Rudy Jaramillo and a constant buzz of purpose.

One new outfielder, Xavier Nady, said the Cubs' clubhouse this spring reminded him of the Yankees team he was on last year.

''Kind of that mind-set that you planned on winning,'' he said. ''I was hurt most of the year, but I got to see it. I saw the way they handled their business. There's a lot of similarities.''
Yes, it would be good for the Cubs to have something in common with the Yankees besides Joe Girardi. The Cubs have clearly taken the "prognosticators be damned" attitude coming into this season. Which, as far as I can tell, may be the best attitude to have. Lou's been around the game long enough to know what he has and, hopefully, what to do with it.
On the Southside, Ozzie "Hate the Sox, not me" Guillen is poised to tack on another season to his record of being the most successful White Sox manager in recent history. By "recent" I mean with the last 90 or so years. JOW COWLEY, also at the Sun Times, takes a look at the scraggly face of the franchise.
Chairman Jerry Reinsdorf writes the checks, general manager Ken Williams makes the trades, but manager Ozzie Guillen is the White Sox—and isn't afraid to let the public know that.

Some would call Guillen's proclamation that he's ''the face of the club'' just an ego trip. A manager stealing the spotlight. Ozzie being Ozzie.

To hear Guillen explain it, it's about accountability in a sport in which far too many managers would rather lie low, concerned more with their job security than with winning.

''If this boat is going to sink, it's going to sink with me staying on it,'' Guillen said. ''I'm not going to let this boat sink and I run away like some managers try to do. If you want to call that the face of the ballclub, the captain of the boat, the pilot of the plane, I will die before they do. That's my job.

''I'm never going to blame other people for how bad we're playing. How many times have you heard me say, 'Hey, I'm the one trying to get the best out of my players and I'm not doing my job?' A thousand? Not too many managers are saying that.

''People can say I do that because I won the World Series, people can say I'm like this because I'm an [expletive] or I'm Jerry Reinsdorf's boy, Kenny's friend ... any way they want to put it. But when we stunk [in 2007], I put myself first and then my coaching staff right there behind me. There have been a few times where I have said, 'Why don't you ask those guys out there [the players]?' There are times I had to say that because I don't think the players were caring on those particular days. But it all comes back to me.''

That's what Guillen's players respect most about him: While his tongue can be razor-sharp, his legs are sturdy as he carries the blame that usually would fall on players, warranted or not.

Sturdy enough to deflect anyone in the organization. That was evident this offseason when Guillen stuck to his guns with his DH-by-committee plan. Even when Williams threw Jim Thome on Guillen's lap during SoxFest, Guillen made the decision to pass on the popular free agent, sticking with the mix of Andruw Jones and Mark Kotsay.

''What Ozzie does a lot is take the attention off the players, especially in some tough games where there could be some scrutiny toward the players,'' pitcher Jake Peavy said. ''It seems like that's when Ozzie goes on one of his tirades. I think it takes away the scrutiny, it takes a lot off the player's back. I don't know if it's designed, but it certainly works.

''In a city like Chicago, the media can get on you and ride you hard. I think it's a good way to go about things, and it certainly helps the players indirectly.''

There's another reason why Guillen can wear the ''face of the team'' title more easily than other managers can—he basically grew up with this team.

''The one thing that helps me is I played for this organization for a long time—that's a little different,'' said Guillen, 46, who played 13 seasons for the Sox starting as a 21-year-old rookie in 1985 and is about to start his seventh season as manager. ''How many years I got here? Almost 20? That's why I can say I am the face of this thing.

''There is a connection the fans in Chicago have with me. They know I will not lie to them. When you're a fan and you have people tell you exactly what you need to hear, not what you want to hear, I think they appreciate that when that happens.''
A friend of mine, who worked with the Yankees when Guillen played with the Sox, called Ozzie "That little Latin ****ing *****rd son of a (breedable female dog) ...." and so on. He meant it as a compliment. In fact, from him it may have been his highest compliment. Ozzie has always been about teamwork and winning and this year's roster is an extension of him. I have to admit, I would not mind hearing a few blue phrases spouting forth from the mouths of opposing managers. It would be something true Sox fans could appreciate.
Now, as to the pic above, I was Googling for something related to Baseball in Baghdad, and I found that. I have no idea how it is relative to anything, but I liked it, so there it is.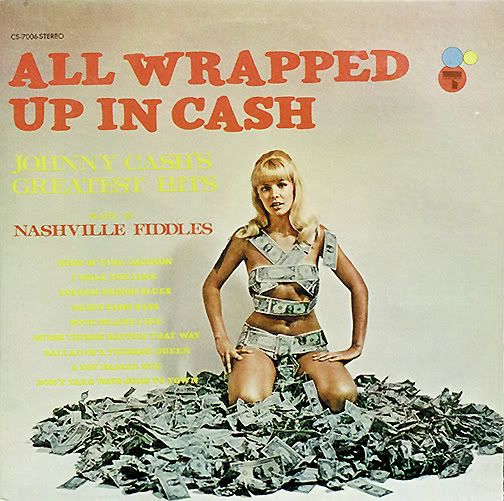 Both Chicago baseball teams have had relatively uneventful springs. Yes, the Cubs were haunted by the ghost of left handed hitting past and the Sox had their brief run with Twitter-gate, but overall things were pretty quiet. The only two items left for each team to deal with will play out over the season and will give folks plenty to write about as time goes on. For the Cubs, it is about their future in Arizona and for the Sox it is their future as a contender.
PAUL SULLIVAN at the Tribune takes a look at the Cubs.
The Cubs probably will play at least two more seasons at HoHoKam Park before moving into a new spring training facility, no matter how they get the financing for the $84 million project they are asking to be built for them.

They just ended another successful spring at HoHoKam, drawing big crowds again and solidifying their status as the kings of the Cactus League.

While the proposed ticket surcharge known as the "Cubs tax" turned into a fiasco for the Ricketts' family, the Cubs still should be able to secure a deal with the state and local municipalities before the end of the summer. If the state portion of the financing is not approved by July, the Cubs have an out in their option to buy the land.

But Cubs Chairman Tom Ricketts is confident the Cubs will stay in Mesa. Like building a new facility in the Dominican Republic, the Cubs believe modernizing their spring training home will help the team succeed on the field, and developing the land around the complex also will add to the revenue stream.

"Our facilities have fallen behind," Cubs president Crane Kenney said last month. "What we have in the Dominican, we've improved it. We're trying to do the same thing here, and the same thing at Wrigley Field. … People like to talk about the hotels and all of that. But that's the tail. The dog is we have to play better baseball."

But can a new spring training complex really affect a team's performance on the field? The early indication is it didn't do much for the White Sox last year.

"Performance-wise, I would say 'no,' " first baseman Derrek Lee said. "Fan-wise, they're probably going to generate more revenue, and I think it'll be a better experience for the players, a place that would be more updated.

"But does that translate to more wins? I'd have a hard time saying that. We still have our batting cages, our practice fields, a weight room … so it's not like we're lacking."

Catcher Koyie Hill said a new facility "definitely" will help the Cubs, and there's "no doubt we need a new" one.

"I don't think anyone is complaining about what we have, because we don't have those types of guys in here," Hill said. "But is our facility up to par with the other clubs we're playing against?

"There are a lot of things that have come a long way, technology-wise and sports therapy-wise, that we don't have access to here. We appreciate that the Ricketts family and the organization wants to give it to us as well."

Hill pointed out some teams have six or eight batting cages to the Cubs' two, along with state-of-the-art hydro-therapy pools for rehabbing leg or arm injuries. Ryan Dempster said the long term vision is what's important.
The Cubs are in an interesting win/win situation here. While there is an out option in July, Arizona actually has until November to come up with the money to make them stay. If they do then the Cubs can say that they went through this arduous process, without executing their easy out option, to keep their fans happy. If Arizona doesn't come up with the cash, then off they scoot to Florida where the funds are pretty much already in place. In that case they can say how hard they tried to stay in their traditional home but they were left with no choice but to be the first team in 20 years to leave the Cactus League. Either way, they get the new facilities they need and covet.
On the Southside, everyone just wants to go home. Plate that is. But, unlike years past, they will not be making that trip via the power ball. This year they are trying to use speed and well timed hits to achieve the same results or more. While some fans are excited others are terrified. On the one hand fans should see some very exciting base running. On the other just getting from first to third doesn't mean much if you can't get that last 90 feet.
DAVE VAN DYCK, who also works for the Tribune, checks to see if this giddyup will have any go.
If the Cactus League proved anything, it's that the White Sox really have made a serious offensive transition.

Their 22 home runs were the fewest of any Sox team since the club moved to the desert in 1998 and their 33 stolen bases were the most of any Sox team in Ozzie Guillen's six seasons as manager.

So who are these White Sox, now winding up their spring with a pair of games against the Braves before heading home to open the season Monday against the Indians?

"What we have, we really don't know because we haven't seen it on the field enough together and in a game-type situations," hitting coach Greg Walker said. "We won't know until we get into it.

"The guys I think are going to hit home runs for us. They are really in a good spot. I don't know how many home runs they've hit (this spring), and I couldn't care less. It's just they're swinging the bats good."

With the departure of Jim Thome, it was obvious the Sox would not hit as many home runs. It is also obvious power won't be emphasized as much this season, which has been cause for great debate during the offseason and spring.

Of the Sox's top eight all-time home run teams, all have come since 2001. And the top three have come in the last six years, including the record-holding 2004 team. But don't discount this club from approaching 200 homers.

"I'm just not worried about that aspect of it," Walker said. "One year we hit (242). I don't think we'll do that again. But neither has anybody else in Chicago. We'll hit our share.

"We just want the guys to be good hitters, hit for average and if you hit for power, great. We have some big boys who, if they hit for average, they'll hit for power."

Guillen wants some hitting diversity.

"One thing about home runs," he said, "I'd rather have six or seven guys with 20-25 homers than two guys with 50. We're going to strike out less, we're going to run the bases better."

This is very possibly what Sox fans can expect: In the first inning Friday night against the Braves, Juan Pierre bunted for a single, then stole second after Gordon Beckham fouled off two hit-and-run attempts. Beckham struck out, Carlos Quentin flied out and then cleanup hitter Paul Konerko singled for a run.

"This will be more a contact team than we've had in the past, but I think the middle of our lineup — if they have the kind of years they're capable of having — they're kind of underrated," Walker said.

He was talking about Quentin, Konerko, Alex Rios, Andruw Jones and Mark Kotsay, all of whom have had very good springs.

Quentin (four), Rios (three) and Jones (two) are the only Sox with more than one homer during the Cactus League portion of spring training.

"But I really like where our big boys are right now," Walker said. "You can look at the record and say that it was a bad spring training, but if you look at the people we should be worried about, they all did pretty doggone good. Real good, actually."
As Walker points out, it isn't as though the Sox are going to be trotting out 98lb weaklings from 1 through 9. There are still some serious hitters in that lineup. While solo home runs are fun to watch, most pitchers will gladly give those up rather than see, as Hawk loves to say, "sacks packed with Sox." Also, anyone who gauges a season on their Spring Training record is a moron. Last year the Royals had a very good spring. But, to achieve that, they played their starters deep into games against minor league players. When faced with the real thing they went right back to being the Royals.
And no one wants that fate to befall them.
This year saw both Chicago teams use a much wider variety of young players in Spring Training games. Now both managers know that they have depth in 3A and beyond should something come up. That kind of security can't be bought. It also allows them to put some heat on vets who may tend to slough off while waiting for better weather.
This may be the year where fans will hear the phrase "short leash" used a lot with absolutely no references to bondage. I bet it'll be fun anyway.
Before we begin, a memo to De Paul basketball; "You're kidding, right?" If not, please go talk to someone who knows what the hell they are doing and follow their advice. No matter what, do not follow your own instincts. They are wrong. Always.
To the Bears, "Congrats! You've saved some money and appear to be ready to spend some more. But there are still those (PICK ME! PICK ME!) who think that letting Brown go was a tragic mistake that will haunt you for years to come." This will be your 3rd try at beginning the Mark Anderson era. Please look at the first two attempts and then think again.
To the Chicago Sky; "You'd better be right about this. Candice Dupree was popular, talented and your leading scorer. While defense was an issue last year, scoring comes in handy in the WNBA as well. Last year I picked you to make the playoffs, and possibly go deep. You proved me very wrong. Since this year I have no such lofty aspirations, you may feel free to prove me wrong again."
To the Chicago Red Stars; "Defense is not some foreign cuss word. Please get some."
I just had to get those out of my memo box. Hope you don't mind.
Now, on to the blog of the day.
Both the Cubs and Sox are doing things to appease their fans this year. What caught my attention is how wildly different those things are. Without furher ado, I'll let RICK MORRISSEY at the Sun Times (it still feels weird typing that) tell you all about the Northside.
Billy Williams deserves to have a statue at Wrigley Field, deserved it a long time ago, so it was nice to hear the Cubs announce the sweet-swinging lefty's likeness finally will grace the ballpark this year.

But everything with the franchise seems to flow back naturally to a certain season, doesn't it?

This is an organization that gleefully chains itself to its history, which is why the largest historical presence at Wrigley belongs, by extension, to a 1969 team that is known for one of the biggest collapses in baseball history.

Ernie Banks' statue stands waiting for a fastball on Clark Street. Banks, Williams and Ron Santo have their retired numbers flying from the foul poles inside Wrigley. It doesn't take much of an imagination to picture Santo someday getting a statue for his playing and broadcasting careers.

Last year, the Cubs retired No. 31, worn by pitchers Fergie Jenkins, who played on that '69 team, and Greg Maddux.

Don't get me wrong: Those players should be recognized. They were great. All of them.

But what does it say about a franchise when its most prominent memory has to do with a team that had a huge division lead over the New York Mets and then, well, didn't? It says that there haven't been a lot of great memories since the last World Series title in 1908. (Thank you, Captain Obvious, the audience yells.)

But it also says the Cubs understand that, no matter how much talk there is about an urgency to win a World Series, the past is such a profound presence on the North Side that it has its own magnetic field.

Wrigley Field might be 96 years old, but it is a monument to '69. The team's marketing department long has understood that 1969 holds a special place in the broken hearts of Cubs fans. Great players, great half-summer—and, ultimately, failure in a spectacular way.

When the Williams statue is unveiled in September, the ghost of that season will gain an extra toehold. I'm not saying it's wrong; I'm saying that the memory of having all that talent on one star-crossed team now is going to be further engrained in brains.

In most cities, that sort of thing might hurt. Not here.

You don't get tarnished by the culture of losing on the North Side; you get bronzed.

The other statue outside Wrigley is broadcaster Harry Caray's, and it, too, tells you everything you need to know about the franchise. As much as any person, the late, great broadcaster built the Cubs into the national phenomenon they are now. Caray received his statue before Banks did, which wasn't criminal, just shameful.

Here's a revolutionary idea: How about creating some new memories?
That is one thing that drives baseball fans of other teams nucking futs. The Cubs continue to trot out failure after failure as though it is some sort of badge of honor. Their fans trot out their massive numbers as though they are staging a raid, "We have you outnumbered _____ fans, come out with your hands up!" I am friends with a Dodgers' fan. He asked me once, in all seriousness, "How the hell can you live near those insufferable ****'s?"
Talk about the pot/kettle cliché.
But, you get his point. Dodgers fan are arrogant ****'s too, but they also have 18 World Series appearances, with six victories, over their history to back that up. The fact that the Cubs had another winning spring training season should not mean any more than it does, which is nothing.
Even so, I am still glad that Billy Williams is finally being honored.
On the Southside, the White Sox are firmly focused in a different direction. Forward. And if the only way to retain that focus is to toss F-bombs like hand grenades into the media pool, then so much the better. DAVE VAN DYCK at the Tribune takes a look at the aspirations surrounding the Sox newest star, Jake Peavy.
White Sox manager Ozzie Guillen had an expletive-filled message Thursday for those who doubt Jake Peavy.

Peavy's message came in the form of a laugh.

"I think it's funny, actually," he said. "I think it's funny (people) get worried about spring training."

But they do, especially when you're Jake Peavy and you can't get Triple-A hitters out.

In his last two outings before facing Triple-A Charlotte Thursday night, Peavy had a seven-run, 10-hit performance against the Royals in Arizona one of seven runs and 12 hits against Reds' minor leaguers Saturday, which prompted some to wonder.

"A lot of people are talking (bleep) on TV and radio," Guillen said. "All of a sudden, when you have a microphone in your hands you think you know (a lot) about baseball.

"He didn't worry about getting people out, he just worried about doing his job. And to get ready for the season. A couple of hours later I see the genius people on (television talk) about how bad Jake Peavy was."

Peavy wasn't paying attention then and he won't be Friday after he allowed three runs in four innings as he took the 4-3 loss against the Sox's top farm team.

In fact, he was more than pleased with the outing, as he struck out seven batters. He gave up a pair of home runs in the fourth inning while working on a cut fastball that wasn't cutting.

"I feel real good, I do," Peavy said without hesitation. "Almost everything's working (except) the cutter. I was trying to figure that out during the (fourth) inning and I stayed with it and they got three hits.

"I still don't have the (regular) season mentality of 'you have to get outs.' That's good and bad. In the season you can't get beat on something that's not working."

So, honest now, nothing to worry about?

"I'm as healthy as I've ever been," said Peavy, whose first regular-season start comes Wednesday against the Indians. "I'm excited to start this season. I feel real good."

As good as ever?

"Absolutely."

Cy Young good?

"I don't know about that. I'm not going to make any promises," he said. "But I feel as good as I felt in (the Cy Young season of) 2007."
In one start Peavy threw 70 consecutive fastballs. That was the pitch he wanted to work on. After a while the batters picked up on this (they aren't nearly as stupid as advertised) and pounded on him. Nevertheless, the next time up his fastball was nasty. This time he was working on his cutter. As noted above, it wasn't cutting. And even with a pitch that wasn't working he struck out 7 and walked none. When the games count he is not going to do any of these things. Neither is Mark Buehrle who spent one game throwing nothing but curves. I could go on, but I am hoping that you get the point.
Ozzie does. The Sox do and so do I. The Sox have never had a winning spring training under Ozzie and yet they go out and are competitive during the regular season, excluding 2007. While they, like all teams, do the statue or memorial thing, for everyone else it is part of a season's worth of events and not the lynch pin.
I am not sure how this season is going to end up, but I am pretty glad I'm a Sox fan right now.
In a surprise move, the White Sox announced that they had traded Paul Konerko to the Yuma Scorpions for 18 year old phenom Eri Yoshida. She was originally signed to 1A minor league equivalent, Kobe 9 Cruise, at 16 years of age before working her way up the ranks. While Yoshida will become the first female to play for a US major league team, we doubt she will be the last. The right hander sports a wicked knuckle ball and solid command. She got her first US win in Arizona Winter League play this February, throwing four shut-out innings in a 5-0 win over Team Canada. Ozzie Guillen was thrilled with the move. After removing the various colorful colloquialisms he essentially said, "You can never have too much pitching."
Not to be outdone, the Cubs signed "Little" Dave Flood from the York Revolution in Florida. To make roster room they sent Tyler Colvin back to 3A. Said skipper Lou Pienella, "We wanted to get a guaranteed base runner in the middle of the line up. Dave gives us that. By being only 3 feet tall he will give pitchers fits. We really think that this move will put us over the top in the NL Central." Hendry also sited the fact that "Little Dave" (as he prefers to be called) will literally work for food, so that will give the club some room to move come the trading deadline.
Both teams expressed excitement saying how these moves will give fans legitimate reasons to come to games and cheer their teams on to the pennant and beyond.
Also today, Jay Mariotti wrote an intelligent piece, without hyperbole, on a topic that interests most people.
Too far? Yeah, you're right. There is no way that last one could happen. And, today, since truth is stranger than humor, we'll just jump right in and see what is going on around town. First up, GORDON WITTENMYER at the Sun Times noticed some changes in the stance and swing of Alfonso Soriano. Turns out he wasn't alone.
Cub fans aren't the only ones who have noticed a difference in Alfonso Soriano's body language around the plate this spring—if not the lukewarm results.

A National League scout this week said the Cubs left fielder doesn't look like the same player he has been throughout his career—results notwithstanding—doesn't seem as sure of himself and doesn't seem as aggressive when he swings.

''He doesn't seem as cocky,'' the scout said.

And that could be as critical as health and laying off low-and-away sliders for a $136 million hitter whose swagger drives the team-carrying streaks that have been as big a trademark of his career as the free-swinging slumps.

Soriano's response to the scout's observation: He's right.

The confidence is there, Soriano said, ''but at the same time it's like [I'm] a little worried what's going to happen in six months with my batting ... how I wind up [in 2010]. What percentage I can play this game if I don't have a sore knee or elbow or something. That's more the worry. But I have confidence in myself because I've done this for 10 years. It's not like something new for me.''

It's easy to understand if doubts have crept into Soriano's mind after the worst season of his career in 2009—his third straight season with injuries and one that he played through for much of it before having knee surgery in September. Especially at 34.

And pitchers don't feed him nearly as many fastballs as they used to. According to STATS LLC, only Ryan Howard (39.7 percent) saw a higher percentage of breaking pitches in the majors last season than Soriano (39.6).

But more than anything, Soriano said, the lack of swagger this spring has more to do with making sure he stays healthy coming off a three-year start to a Cubs career that has included four injuries—including one each of the last two Aprils.

''Before [signing with the Cubs], I just played this game and didn't even think about [injuries],'' he said. ''Now it's like I think about, 'I've got to stay healthy,' that kind of stuff.''

At least in spring training. ''It's just like, man, I've got to just play healthy, stay healthy,'' he said, ''but I think April 5, when the season starts, that mentality is gone.''
Hopefully he can get a new mantra of "start hitting, start hitting" in the near future. If Soriano lets his mental anguish get on the way of his hitting, then Cubs' fans will be seeing a lot more of Little Dave in left field. And, something tells me, they will not be as thrilled with that development as Lou seems to be. On the plus side, Little Dave does better charity events than Soraino. Last year he lived in a dumpster to raise money to help cure cystic fibrosis. I am sure the Cubs marketing wizards will come up with something that fans will enjoy.
On the Southside, MARK GONZALES at the Tribune notes that Ozzie wants to spread the love.
Manager Ozzie Guillen unveiled his new slogan for the 2010 season.

"Don't Hate Ozzie. Hate the White Sox," Guillen said Wednesday of his crusade to put the rest of the American League on notice.

"A lot of people hate me. I want them to hate my team, too. Because we want to kick some (butts). Nobody hates anybody when you're horse(bleep). When you're horse(bleep), nobody cares about you. When you're good, that's the people you want to beat, the people you hate the most. It's so many things. People give people attention when they have success."

"That's what I want. I want every day to show up and kick people's (butts). Show every day we're ready to fight."

Guillen said he wants his players to keep "their eyes on fire," adding he was pleased with his team despite their sub-.500 record for the sixth consecutive spring because they carried out his mission to run aggressively.

"Well, you only won two games," Guillen said sarcastically. "I don't care about winning games. I'll take those games. You don't win championships in the Cactus League or Grapefruit League. But I love the way they play. The guys are playing the basics very well as a unit this spring. I'm very excited about it. I never was before."

Guillen seemed proudest of his players isolating themselves from the Twitter controversy involving his 24-year-old son Oney and the Sox's front office. That led to Guillen forcing his son to resign from his minor league video position nearly three weeks ago.

"To me, it was a pretty uncomfortable spring training," said Guillen, whose planned Web site the organization nixed.

Nevertheless, Guillen said his relationship with general manager Ken Williams is fine.

"After that (incident), Kenny and I are fine," Guillen said. "A lot of people don't think that. We talked about it. … Everything here is fine with me."

The most important thing, according to Guillen, is that the Sox win and make everyone happy.
On Comcast's Sports Rise show this morning, the announcer read Ozzie's rant verbatim. Well, kind of. He read the word "bleep" out loud instead of each profanity. It was one of the funnier things I have seen and heard. One thing that was not funny was the fact that both Scott Linebrink and Freddy Garcia seem to be coming unraveled as spring training has gone on instead of improving. While the Sox do have the luxury of having pitchers in 3A who they can call up, that is not a move they want to do early in the season. They will if they have to, but they don't want to. I guess that explains the Yoshida signing more than anything else.