Yesterday was a great day to watch a couple of true studs play the game of baseball. But, before we get to them I have one question; Why are the Cubs pushing Soriano for the All Star roster and not Byrd or Lilly or any others that actually deserve it? Yes, I know he had a good game yesterday, but one game doth not a season make.
Okay, I'm off my hobby-horse.
Yesterday the Cubs faced the pesky Pirates and finally beat them. Ted Lilly, Northside stud of the day and official trade bait, took the bump and stopped the bleeding. PAUL SULLIVAN at the Tribune takes a look at his recent outings and tries not to wonder where he'll end up.
The Cubs' most valuable trading chip in July took the mound Tuesday night at Wrigley Field looking for only his third victory of the season.

But Ted Lilly's record is irrelevant to major league scouts looking for one starting pitcher who can get their team over the hump in October.

Lilly already has established himself as one of the game's best left-handers, and he proved it again in a 3-1 victory over the Pirates.

Lilly allowed one run on six hits over seven innings, striking out five. It was the fourth time in his last five starts that he has allowed one or no runs in a game, but only the second time he came out of the game with a victory.

Alfonso Soriano's two solo home runs off Jeff Karstens paced the Cubs' offense, giving them their third victory in 11 games against the lowly Pirates. Carlos Marmol entered in the ninth and pitched a perfect inning to notch his 14th save in 17 opportunities.

The Cubs had reason to celebrate, even though it was but one game. The last week has been excruciating after the Carlos Zambrano incident, but Lilly said there's no difference in the clubhouse.

"Overall the general feeling is still the same," Lilly said. "We're hungry, I'll say that. We want to win, and we know that we need to make a move. But that's not going to change if we were to have lost today. We're still going to go out there with the same attitude and same mindset of winning on Wednesday."

Lilly (3-6) came into the game having received two or fewer runs of support in 11 of his 12 starts, leaving him with the lowest run support of any major league starter. This time the Cubs gave him all of three runs, and he made the most of it.

"He has been very consistent all year," manager Lou Piniella said. "I would say 80 percent of his starts have been winning-type efforts."

The Cubs gave Lilly a lead early when Koyie Hill led off the second with the first of his two doubles and came home on Starlin Castro's sacrifice fly. Soriano poked his first home run in the fourth to make it 2-0 and added another in the sixth after Ryan Doumit homered for the Pirates.

Lilly ran into trouble in the seventh after Pedro Alvarez's one-out infield hit and Doumit's double to left. But he induced Ronny Cedeno to pop to short and struck out pinch-hitter Ryan Church on a 1-2 slider to strand both runners.

Soriano looks like he's about to go on one of his patented hot streaks, which is exactly what the Cubs need right now.

"We all enjoy watching him have fun because he's such a vibrant, energetic kind of a player," Lilly said, adding that Soriano "pulls for his teammates, regardless of how he's doing."

That wasn't meant as a shot at Zambrano, though Soriano is the antithesis of the Cubs pitcher as a teammate.

"I think two guys on the team make me like that," he said. "Marlon Byrd, I like how he plays — diving to the ball always and running hard. And young Castro, that's what I try to (emulate). I see them and want to do the same."
Just for the record I have read many of the blogs over at Cubs.com and am mildly appalled at some of these people who call themselves fans. Zambrano did not "call out his teammates," he excoriated them. He was not "trying to pump up the team," he did the verbal equivalent of dropping napalm on an orphanage. Steve Stone wondered during the Sox game if "Z" might give up being a pitcher and become a DH in the AL. Not a bad idea, but no one pays $20 mil a year for a DH.
That being said, if there's a pitcher on that team who's earned the right to lay waste to his surroundings, it's Lilly and he's done nothing but take the high road and try to support his team. Sadly, he'll probably be the one to go.
Additionally, Cubs' bloggers daily treatment of MLB.com writer, Carrie Muskat, is a f***king disgrace. She does nothing but tell the truth and does so in an intelligent manner every day. Maybe the Cubs can get a group discount on that shrink and ship a few of them off as well.
On the Southside, Gavin Floyd decided that being a stud wasn't enough, he wanted to be recognized as the SUPER-STUD of the team. So, during the pre-game, he announced that he'd knocked up his wife and they are expecting a child in November - congrats Gavin - and then he went out and finally beat the curse of the KC Royals. Gavin hasn't won there since Clinton was president.
At least that's the way it seems.
SAMUEL ZUBA of MLB.com (just curious, do other writers sing Zuba Dooba Do when he enters the press box?) keeps his thoughts on the impending baby shower to himself and concentrates on the game.
It's been a good couple of days for White Sox pitcher Gavin Floyd.

Tuesday night against the Royals, Floyd picked up his third win of the season, 4-3, behind 6 2/3 innings of work, during which he allowed three runs (two earned) on seven hits with no walks and two strikeouts.

That's not all the good news the 27-year-old right-hander received this week.

On Monday, Floyd and his wife learned the couple would be having a baby boy due in November. Floyd could not contain his excitement as he spoke with a group of reporters after the win.

"We found out yesterday and I could not be happier," Floyd said. "My smile was ear-to-ear all day yesterday. Even today, just thinking about it, it's amazing what God can do. The beauty of having a baby is amazing."

Floyd took that smile to the mound with him and continued his hot streak. After a rough start to the season, Floyd has a 1.28 ERA in his last five starts, yet this was his first victory in that stretch. He improved to 3-7 on the season, and in his last four road starts, he has an ERA of 2.16.

Lack of run support has left Floyd's record rather lopsided. Before Tuesday's game, Floyd had received just five total runs over his last six starts.

"You have to keep your mind right," Floyd said. "You know that eventually you will get some run support and you just keep going out there and trying to do what you need to do. You try to go out there and put up zeros and not worry about it, and eventually it will happen."

Gordon Beckham, who has struggled at the plate—batting just .202 coming into Tuesday's game—went 2-for-3 with a walk and an RBI.

Beckham was happy his hits came with Floyd on the mound.

"He's been pitching great, and to get him a win—he deserves it," Beckham said.

Royals manager Ned Yost said Floyd kept his lineup on its toes the whole game.

"He was banging strikes, working quick, his ball-to-strike ratio was really good," Yost said. "He was really ahead in the count for the most part. Good fastball and changing speeds well."

White Sox manager Ozzie Guillen, who was ejected in the fourth inning after arguing with plate umpire Tim Timmons, praised his starting pitcher for dancing through the dangerous lineup of the Royals, who came into the game tied for the league lead in batting average at .283.

"With this ballclub, you can't be erratic, they come out swinging the bats," Guillen said. "They come out and they aren't taking any pitches. They're going to attack you the best they can and they did in the [fifth] inning."

Guillen also pointed to the job his bullpen did to hold the lead for Floyd. Matt Thornton and J.J. Putz came on and allowed only three hits in a combined 2 1/3 innings of work.

Filling in for an absent Bobby Jenks, Putz got his second save of the season, his first four-out save since 2007.

"The bullpen came out and did a tremendous job," Guillen said. "Matt and J.J. threw more than one inning and that's a plus for us. We never try to do that, but with Bobby not being here, they have to pick up the slack."

The win snaps a brief two-game skid after the White Sox won 11 straight, and puts them 1 1/2 games out of first place in the American League Central.

"We played a hard game," Beckham said. "Kansas City played pretty well, and we eked it out. We're back where we want to be and hopefully we can continue that."
With the Twins and the Tigers trading first place back and forth the Sox can't really make up any ground until tomorrow. Even so, being only a game and a half out now after where they were at in early June is a pleasant enough surprise for now.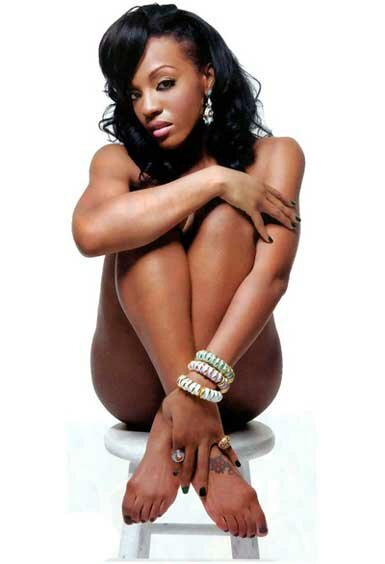 We have now, finally and definitively, put the excitement of the BP Crosstown Cup behind us, hopefully never to be seen again, and can now turn our attention to the important part of the baseball season. Yes, it's time for the annual run up to the All Star break where teams jockey for position to get in place for the stretch run to the playoffs.
The Cubs are right where they wanted to be, having shredded the career of a once promising pitcher and playing the worst team in baseball. Sun Times scribe, TONI GINNETTI takes a look at another, soul crushing, Cubs loss.
The Cubs' latest one-run loss Monday included an additional loss—lefty reliever John Grabow.

Only two weeks after returning from the disabled list, Grabow is sidelined again with pain in his left knee, which now might be more serious. He came out of the game in the seventh inning after retiring one batter and giving up a hit.

''I tried to pitch through it, but it felt different this time,'' he said. ''It got worse and worse until I couldn't take it. It's tough because I felt I was starting to get better and on a roll, but today it just gave out.''

Grabow had given up one earned run in 5 1/3 innings since returning from the DL on June 15. He will have another MRI exam today, though an earlier one showed no significant problem.

The Cubs will recall a left-hander today to replace Grabow after recalling right-hander Jeff Stevens on Monday to take Carlos Zambrano's roster spot and return the team to 25 players. Among the lefties at Class AAA Iowa, James Russell already has spent time with the major-league club and has a 5.73 ERA.

The 2-1 loss Monday dropped the Cubs' record to 2-8 against the Pirates this season and to 11-18 in one-run games. The 18 losses are the most in the majors in that category.

The 25th man
Stevens' return today and a full 25-man roster mean one less worry for manager Lou Piniella in potential extra-inning games.

When the Cubs played with a designated hitter against the White Sox last weekend, using up pitchers in double switches wasn't a concern. But Piniella acknowledged that would change when National League play resumed.

''The only thing that would really hurt is if we had a long extra-inning game,'' he said. ''That's why we brought up a fresh arm.''

Brian Schlitter had been brought in and Stevens sent down after Stevens and the bullpen had worked 14 innings in two games.

A-Ram again
Aramis Ramirez singled and scored the first run Monday, building on a home run and double in the Sox series. Ramirez, who was reinstated from the DL on Friday, said he's feeling better at the plate.

The Cubs' most prolific RBI man in recent years understands his role but said everyone must contribute.

''We've been good in the past and still haven't made the playoffs sometimes or didn't advance past the first round of the playoffs,'' he said. ''So we need everybody to do their parts. Me and [Derrek Lee] have to contribute, but it's a 25-man roster.''
The Pirates did everything in their power to give this game away. They had players collide into each other and drop balls, miss cut off men, played 3 outfielders all on one side of the field and so on. And yet, the Cubs would have nothing to do with that.
The Cubs are in a precarious position, right after the lowly Pirates they face the first place Reds. If they don't come out of this homestand, at least, 3-3 they are going to be in big trouble. They can't afford to drop any further out of the race and have any hope of competing. While Lou likes to trot out the 1978 Yankees comeback from 14 1/2 games out he neglects that they played a lot more games in their division and had much more control over their fate. Such will not be the case for the Cubs this year.
On the Southside, the Sox showed some excellent defense and reasonably viable pitching and still lost to the woeful Royals. SAMUEL ZUBA of MLB.com has the sad story.
Before the start of Monday's 3-1 loss to the Royals, White Sox manager Ozzie Guillen pointed to one thing as the key to his team's recent string of victories.

"Throwing strikes," Guillen said. "If [our starting pitchers] throw strikes, it's hard to beat those guys."

At Kauffman Stadium on Monday, White Sox starter Mark Buehrle had trouble finding the strike zone the way he had in his previous three starts. He tossed 6 1/3 innings against the Royals, allowing three runs on 10 hits, but five walks were the most crucial aspect of his line.

Buehrle hadn't walked five batters in a start since May 11, 2003, when he issued six to the Mariners. The left-hander picked up his seventh loss of the season, breaking a three-game winning streak. In those three wins, Buehrle walked only two of the 81 batters faced, while striking out 17.

Buehrle struggled with his command early, throwing 35 pitches in a two-run first inning where he gave up two walks and three hits. Two of Buehrle's walks crossed home plate, proving to be the difference in the game.

"Being wild like that the whole game, even when you [finally] make a pitch, a lot of times you're not going to get it," Buehrle said.

After the first two innings, however, Buehrle settled down and only gave up four hits and two walks through his next 4 1/3 innings.

One of those hits was to Royals center fielder Willie Bloomquist, who is hitting .455 (15-for-33) in his career against Buehrle.

"The thing I love about him is he competes," Bloomquist said of Buehrle. "Obviously, he didn't have his pinpoint control that he usually has, but he still goes out, competes, gives himself a good solid start and gives himself a chance to win."

Royals starter Anthony Lerew silenced the White Sox, who, as a team, hit .271 during their 11-game winning streak, which was snapped on Sunday.

Lerew picked up his first Major League win while making his third start of the season in place of the injured Luke Hochevar. Lerew threw six innings, allowing one run on three hits with a walk and four strikeouts.

"He just pounded the strike zone on us," said Juan Pierre, who served as the White Sox designated hitter. "He mixed up speeds well, had a pretty decent changeup working and, for the most part, he just pounded the strike zone. We couldn't really get anything going."

The White Sox threatened in the ninth inning when Royals closer Joakim Soria loaded the bases with one out, but they didn't hit the ball out of the infield. Both Mark Kotsay and Alexei Ramirez popped out to second base.

"Late in the game, we had a great, great chance to at least tie the game," Guillen said. "We couldn't get the big hit. Their bullpen did a tremendous job."

The White Sox lone run came in the fourth when Carlos Quentin, the reigning American League Player of the Week, launched his 13th home run of the season, a shot to center.

After winning 11 games in a row, the White Sox have now lost back-to-back games for the first time since June 4 and 5.

Pierre said it certainly isn't time to panic, and the White Sox just need to focus on stopping the skid at two games.

"We just have to go out prepared, like we always do, for [Tuesday's] game," Pierre said. "We've lost a lot of two-in-a-rows early in the season, so we know about losing. Hopefully, Gavin [Floyd] will go out there [Tuesday] and throw a good game, and offensively, we need to be better. I think our pitching will be there."

It was just one of those games the White Sox would like to forget.

"It's one of those ones where you just need to have amnesia," Pierre said. "That's what you need in this game, when it's going good and when it's going bad. I think we have enough professionals on our team where we'll be ready to go tomorrow."
One note, for some reason when Buehrle was on the mound the strike zone was the size of a tea cup, when the Royals pitched they were given strikes three inches off the plate on either side. I noticed it, the announcers noticed it and, certainly, MB noticed it. To his credit he didn't shove a ball up the ump's .... mask.
Now for some quick notes, congratulations to Ron Santo on celebrating his 50th year in the Cubs' organization. He deserves to be in the Hall of Fame but getting the non-stop recognition from his peers this week is a nice consolation prize.
What does the pic have to do with today's blog, you might ask? Simple, she's Dawn Richards from Danity Kane and I think she's hot.
So there.
As many readers of this blog know, the Sox are almost unbeatable when I spend 3 innings or more at my local watering hole. The owner of said watering hole knows that too and is a Cubs' fan. So, yesterday, with the Cubs clinging to a lead, he refused to open the bar until the middle of the 8th inning.
Not that he's superstitious or anything, but, you know, better safe than sorry.
I look at it this way, the last time the Cubs beat the Sox the Sox went out and won 11 in a row. So, here's hoping that happens again.
However this day belongs to the Cubs, so let's let CARRIE MUSKAT, the Cubs reporter at MLB.com, share the celebration.
Forget about the Carlos Zambrano incident. The focus Sunday for the Cubs was not what to do when Zambrano returns, nor was it bragging rights in the city. Instead, the focus was on playing well against the red-hot White Sox.

Rookie Tyler Colvin drove in four runs, including three on his 10th homer, Alfonso Soriano added a solo shot and Derrek Lee hit a two-run double to back Ryan Dempster and lift the Cubs to an 8-6 victory over their intracity rivals, snapping the White Sox winning streak at 11 games.

The Cubs now are 1-1 since Zambrano's dugout flareup, but players credit a closed-door meeting Saturday with getting them back on track.

"It's not because of the Zambrano incident that we won today," Aramis Ramirez said. "We're not going to get hot because of it. No team wants to go through that. You don't want teammates going after each other, especially in the dugout in front of everybody, the TV and fans. It's unfortunate but you have to move on."

Dempster (6-6) benefited from the offense as the Cubs scored more than three runs for the second time in the last eight games. The right-hander served up nine hits, including Paul Konerko's leadoff homer in the sixth, over seven innings while striking out eight.

"He made some big pitches," the White Sox Juan Pierre said. "He's one of those bulldog pitchers, where he got the lead and he kind of smelled blood right there."

The first inning continued to be a little problem for Dempster as he gave up a two-run single to Carlos Quentin. Dempster has been charged with 11 runs in the first innings of his 16 starts.

The Cubs answered in the third. They had two on after Geovany Soto and Starlin Castro both singled, and Colvin followed with his 10th home run off the first pitch from lefty John Danks (7-6). He was tied for the team lead in homers with Lee and Soriano until Soriano's leadoff blast in the eighth off Tony Pena, which was his 11th.

"He hangs in there well," Cubs manager Lou Piniella said of the rookie Colvin. "Once Colvin gets a good recognition of the strike zone, the ball jumps off his bat very well and he hangs in there against left-hand pitching very well.

"Does it surprise me? No," Piniella said. "He's got good bat speed, the ball jumps off his bat. He's a confident kid. He believes he can get it done and that's a big ingredient for young kids."

Big hits have been tough to come by. Colvin was the last Cubs player to hit a three-run homer, doing so June 18 against the Angels. Before that, you have to go back to May 7, when Castro hit a three-run blast in his first at-bat and Mike Fontenot hit a grand slam in the eighth.

"I've tried to stay the same the whole time and not change anything," said Colvin, who had only two hits in his past 17 at-bats coming into Sunday's game.

The rookie now is batting .308 with 26 RBIs in his past 48 games. He has noticed a change in pitchers' approach as they try to determine what he'll chase.

"I haven't been missing many pitches against [left-handers]," he said. "I don't know why."

"The better he does, the more he'll play," Piniella said. "We need offense and whoever is swinging the bat gets in the lineup."

Colvin and Marlon Byrd singled with one out in the fifth to set up Lee, who started as the designated hitter because of some minor back problems. Soto added an RBI double in the sixth and Colvin hit an RBI single with two outs in the eighth off lefty Randy Williams.

The White Sox made it interesting in the ninth when they scored three runs against closer Carlos Marmol, who walked two batters with one out.

"Thank God we had that big cushion," Piniella said.

The Cubs finished Interleague Play 8-10 and are fourth in the National League Central, 8 1/2 games back, with Zambrano's return hanging over the team.

"We'll handle that when he comes back," Dempster said. "Right now, we're just worried about trying to win a ballgame."

Can the Cubs forgive and forget? Zambrano accused his teammates of not playing well behind him during his rant.

"I have a pretty short-term memory," Dempster said. "I can't remember what pitch I threw in the seventh inning."

Soriano tried to call Zambrano on Saturday night, but discovered he had an old phone number.

"[Zambrano] knows what he has to do and I think he's smart," Soriano said. "Whatever he did on Friday was because of the emotion of the game. He did it at the wrong time."

A pregame meeting Saturday in which players spoke up has helped the Cubs bond.

"The meeting we had yesterday made everybody have more energy," Soriano said. "The meeting woke up a lot of people on this team. I think some people felt a little down, but that meeting gave everybody more motivation and more belief in themselves in the clubhouse.

"Whatever happened on Friday is part of the game," he said. "We don't talk about it. We put this team in the front."

Piniella was encouraged, too.

"We played two good ballgames the last two days and we had some energy," he siad. "We did some good things and again, [the White Sox], they've been the hottest team in baseball. ... For us to come in here and win this last game, put some runs on the board, swing the bats well—we made it a little exciting at the end. It's in the win column. Let's go back to Wrigley and have a good series against Pittsburgh and Cincinnati and go from there."
The Cubs, to their credit, kept all the drama between the lines these last two games. If they can keep that up then there might be hope for their season. What they don't need, or want, is another "Cubbie Occurrence." The NL Central is a very winnable division. The Reds can't keep up their torrid pace, at least I don't think they can, and the Cards aren't nearly as scary as they've been in years past.
It's a pity that yesterday's game was on Fox Sports. In the hands of real sports journalists the Carlos Zambrano story would have delved into his prior behavior, his effect on his team and so on. Instead we were treated to a glossy looking joke with a weak punchline. Fortunately for those of us who live in Chicago, we are virtually festooned with legitimate sports journalists and one of them did take a look at the Zambrano story.
GORDON WITTENMYER at the Sun Times actually took time to talk to people, get Zambrano's version and so on. So, before we get to the exciting news about the bee pee cup, we'll let him fill you in on what's going on behind the scenes.
Carlos Zambrano has far exceeded the point of being able to effectively apologize to his Cubs teammates for his string of me-first, team-trashing behavior.

Though team officials have no estimate for when he'll return, they don't expect to be able to move the divisive pitcher and the $45 million left on his contract before he's eventually reinstated from the suspension they slapped him with Friday after his dugout explosion.

But the writing was on the wall Saturday for how Zambrano will play this one out. When he returns, an exile to the bullpen awaits him.

And Zambrano already is calling his actions Friday ''completely misunderstood'' and blaming Derrek Lee for turning it into a big deal by confronting him during his ranting and raving after the White Sox' four-run first inning.

''All he wanted to do was pump the team up. It was completely misunderstood,'' a source close to Zambrano said, adding that Lee ''took it personal'' and told Zambrano to ''shut the f--- up.''

Yet team sources say Zambrano's rant—much of which was in Spanish—included yelling, ''This team is horse s----!''

That's when Lee is caught on camera intervening and telling Zambrano to shut up.

They had to be separated.

So, about Zambrano's version?

''That's not the way we see it,'' said Alfonso Soriano, who planned to call Zambrano on Saturday night. ''If he explains, maybe we can see it the way his friend sees it. But what he said wasn't right.''

As one Cub put it, ''Anybody who believes [Zambrano's version] must be smoking something.''

Asked if teammates could forgive Zambrano, Soriano said, ''I don't know.''

Zambrano's agent, Barry Praver, did not immediately return a message seeking Zambrano's side.

The Cubs filed a report with Major League Baseball on the incident and expect a response sometime in the coming week, after MLB and the players union look into the veracity of the grounds for suspension. Assuming the suspension is upheld, it comes without pay, barring a successful union grievance. Zambrano's and Lee's track records are expected to be considered.

One possible outcome is a stint on the restricted list if Zambrano were to seek ''help'' from the team, similar to former Cub Milton Bradley's two weeks to seek therapy last month in Seattle.

About the only certainty is that Zambrano will return at some point to a clubhouse full of guys tired of his act, most of whom rather would see him shipped out.

''Enough is enough,'' one said.

Publicly, Cubs players and management are taking the high road on a possible reconciliation, and there are enough professionals in the clubhouse to co-exist civilly in what amounts to a loveless marriage headed for inevitable divorce.

''If he wants to bring a lot of negatives into the team, it's better to not have him,'' said Soriano, who has spoken up as a leader since Friday, as he did when Bradley had a similar blowout about this time last season. ''It's enough what we've got. We have a lot of negative things here in this team, and we don't want more.''

Manager Lou Piniella dismissed the suggestion that if Zambrano, who's 3-6, were performing better this season he might have avoided as stiff a reaction from the team.

''It's impossible for a team to function with the things that were said,'' Piniella said. ''Things that were said were not apropos.''

Also chapping Cubs officials was Zambrano's decision to keep his dinner date with Sox manager Ozzie Guillen on Friday night in spite of his potentially career-altering behavior.

By contrast, Piniella canceled dinner plans with family he hadn't seen in months because he was ''too embarrassed'' by the Zambrano episode to go out in public Friday night, according to team insiders.

Even Carlos Silva, considered by several teammates to be Zambrano's only friend in the clubhouse, sides with the team on this one.

''Carlos is a very good friend of mine, but this is my team, too,'' Silva said after pitching Saturday night. ''If I'm going to have a good success and have a good year, I need to give my support to my team. That's what I'm doing right now. We are a team, and we stick together.

''Man, Derrek Lee is such a special guy. And I respect that guy so much. And I don't know what Carlos was trying to do yesterday, but I think it was the wrong time, the wrong guy and the wrong place, too. I don't know what happened to him in the past, but what happened yesterday was very hard for everybody.''
Oddly enough, the lip readers among us already figured out what Derrek had said. Those imbued with common sense had also guessed correctly. One thing is for sure, Big "Z" has a lot of repair work to do if he plans on being back in the clubhouse any time soon.
Anyway, yesterday, the Sox finally won the - ahem - coveted BP Crosstown Classic Cup. This wonderful development was overshadowed, at least for the team, by their 11th win in a row.
LOUIE HORVATH of MLB.com dusted the firework debris off his laptop and posted the good news.
The first annual BP Crosstown Cup belongs to the White Sox, regardless of what happens in Sunday afternoon's series finale against the Cubs at U.S. Cellular Field.

Oh, yes. So does an 11-game winning streak, the team's longest since winning 12 straight from June 17-27, 1961, courtesy of Saturday's exciting 3-2 victory before 39,479.

For the second time in three days, it was team captain Paul Konerko who put the hammer down on a win. Konerko's two-run, eighth-inning blast off Atlanta reliever Takashi Saito helped the White Sox complete a three-game sweep on Thursday afternoon.

Konerko's one-out solo shot once again in the eighth off Cubs reliever Andrew Cashner (0-1) gave the White Sox (39-34) their 15th win in the last 16 games and raised their amazing 2010 Interleague record to 15-2. The White Sox first baseman also answered the question as to how far a 100-mph Cashner fastball flies when a consummate hitter makes contact.

On Saturday night, Konerko's reply was 403 feet into the left-field stands.

"After he had thrown one by me, I threw all my chips in the middle and said, 'He'll probably come at it again and if he throws something else, go back to the dugout,'" said Konerko, who drove out his 19th home run on Cashner's 1-2 offering. "See it and let it fly. He doesn't give you much time to react. He throws pretty hard."

"It's one thing about him, [Konerko] doesn't panic in crucial situations," said White Sox manager Ozzie Guillen. "He's very professional. With the game on the line, he's more relaxed, more confident, and concentrates a little bit better. He has gotten a lot of clutch hits for a long time. He's a guy you get used to getting good at-bats all the time."

This eighth-inning Konerko shot served as the culmination of a well-played pitchers' duel between the White Sox Freddy Garcia and the Cubs' Carlos Silva. Neither starter factored in the decision, with J.J. Putz improving to 4-2 through his 16th straight scoreless relief appearance, but Garcia and Silva gave their respective teams a chance to win.

Silva exited after six innings, allowing just two runs on three hits. The White Sox scored in the third on Alex Rios' two-out single, bringing home Gordon Beckham, who opened the frame with a triple but was still at third when Juan Pierre popped out to second baseman Ryan Theriot and Omar Vizquel lined out to shortstop Starlin Castro.

Alexei Ramirez's sacrifice fly in the sixth brought home Konerko, giving the White Sox a run without benefit of a hit. The Cubs (32-42) tied the game in the seventh, when Aramis Ramirez hit his 12th lifetime home run against the South Siders. But Garcia left Alfonso Soriano at third after he arrived there with one out, striking out Geovany Soto looking and setting down Theriot on a ground ball to Ramirez.

Garcia gave up eight hits and struck out five over seven innings, as White Sox starting pitchers now have a 12-1 record, 1.91 ERA and 16 quality starts in their last 17 games. His stellar pitching in the seventh helped the White Sox compensate for the absence of closer Bobby Jenks, who was at home dealing with a family matter, and kept Garcia, who threw just 94 pitches, unblemished career-wise against the Cubs.

"Freddy, Freddy, Freddy. Wow. Amazing. I don't know what I can say about him. He's been outstanding," said Guillen. "I never would have thought this guy was going to be doing what he's doing. I know he's not going to lose against the Cubs. I guarantee you that. This guy loves big games, he loves to show up and prove how good he is."

"They're playing good baseball—give them credit," said Cubs manager Lou Piniella of the beyond red-hot White Sox. "They're getting the big hit when needed, they're getting good pitching. They're playing a good brand of baseball and being rewarded with a lot of wins."

That abundance of wins also has moved the White Sox into a second-place tie with Detroit in the American League Central, marking the first time they have been in such a position since April 7 at 1-1. Minnesota stayed 1 1/2 games ahead of both teams via a shutout victory over the Mets earlier on Saturday.

And then there's the Crosstown Cup glory, secured by Matt Thornton, whose third save also stood up as his first since May 28 at Tampa Bay. The Cup was presented to the White Sox at home plate shortly after Soriano's around-the-horn, double-play grounder closed out matters, and the White Sox didn't seem to know exactly how to approach it.

Team captain Konerko made an executive decision. Konerko humorously explained how Vizquel was the oldest player on the roster who hadn't won the Cup, so the infielder hoisted it up before the White Sox returned to the clubhouse.
Leave it to Captain Klutch Konerko to make fun of the whole thing without offending anyone.
Well, while today's game is meaningless as far as the cup is concerned, something tells me that the Sox aren't just going to play scrubs and give their starters a day off. Nor do I think the Cubs will mail it in. Despite all they've been through the remaining 24 players are still professionals.
CLICK HERE TO CELEBRATE THE EPIC HOISTING OF THE BEE PEE CUP
First off, Jerry Reinsdorf owes me a lot of money. The Sox are now 25-2 when I catch more than three innings at my local watering hole. But that fact pales in comparison to yesterday's game.
Yes, the Sox improved to 10-0 over their last ten games. Yes, they shut out a team again. Yes they are putting some serious heat on Minnesota and Detroit after everyone had counted them out. Yes the game became the highlight game on ESPN even though Edwin Jackson threw a, record setting, no hitter for the D-Backs. All of that would be pretty cool except for the fact that no one is talking about the Sox winning streak, except in passing. And, given what transpired yesterday no one can blame them.
CARRIE MUSKAT of MLB.com noticed that Carlos Zambrano, once again, insisted on acting like Carlos Zambrano.
Cubs pitcher Carlos Zambrano was suspended indefinitely after throwing a tantrum in the dugout Friday, apparently upset over what he perceived as a lack of effort from his teammates on defensive plays behind him in a 6-0 loss to the White Sox.

"His conduct was not acceptable," Cubs general manager Jim Hendry said. "His actions toward his teammates and staff were not acceptable. He will not be at the ballpark [Saturday]. We'll play with 24 [players].

"From my point of view," Hendry said, "we'll play with 24 before we tolerate that kind of behavior."

Hendry said there's no timetable for the suspension because both Major League Baseball and the Players Association have to investigate the incident. When a player is suspended, the team is not allowed to replace that player on the 25-man roster during the pending investigation.

Zambrano started unraveling after the first batter he faced, as Juan Pierre lined the ball down the line past first baseman Derrek Lee for a double. One out later, Alex Rios doubled to drive in Pierre. Paul Konerko then singled and Carlos Quentin homered on an 0-2 pitch to put the White Sox ahead, 4-0.

Zambrano was able to retire the next two batters but when he headed back to the dugout, he was screaming and pumping his arms. He walked past Lee, then the two started yelling at each other. Manager Lou Piniella stepped in between the two, and catcher Geovany Soto guided Zambrano away.

"It was unacceptable behavior is what it was," Piniella said. "He was upset that some of our players didn't dive for those balls. A few of those balls were hit really hard and one of those balls was in the seats with two strikes.

"Regardless, he was ranting and raving and out of control," Piniella said. "We just couldn't tolerate that. We told him to go back in [to the clubhouse]."

Before exiting, Zambrano knocked over a cooler and some cups, drawing cheers from the fans who could see into the Cubs' dugout. Piniella told Zambrano to go home, and Hendry talked to the pitcher on the phone, not face to face. The conversation was short, and Zambrano did not apologize for his behavior.

"There wasn't time for apologies," Hendry said.

This isn't the first outburst by Zambrano, who got into a fight with catcher Michael Barrett at Wrigley Field in 2007. Lee, one of the most mild-mannered players in the game, refused to answer questions about the incident. The first baseman misplayed a ball Thursday in the seventh inning that led to the Mariners' tying run.

"I'm embarrassed. Carlos should be embarrassed. We'll see exactly what comes out of this."

"We're all out there playing hard," infielder Mike Fontenot said. "Nobody wants to lose, nobody wants the other team to get hits. Maybe sometimes we should dive, but we're still playing hard."

This was Zambrano's fifth start since being reinstated to the rotation and the shortest start of his career. The right-hander gave up four runs on four hits on 21 pitches against the White Sox in one inning. His previous low was Opening Day this year, when he lasted just 1 1/3 innings against the Atlanta Braves.

Some of the Cubs could be guilty of playing on little sleep, because they had a 13-inning game Thursday in Seattle. But Zambrano had flown ahead to make sure he got enough rest.

"I kind of like it," White Sox manager Ozzie Guillen said about seeing Zambrano and Lee go toe to toe. No punches were thrown. "Boxing is going so bad, if Don King sees that, he will put that in Vegas. Those are two big boys. That always happens when teams aren't playing well—stuff, the intensity of the game. That can happen a lot. Coming out here and playing in this type of game with the fans out there, all the media around, that's part of the game.

"I know in a couple of days it will be fine," Guillen said. "Carlos will be out there, and Derrek Lee will be behind him. A lot of people will take this over the top, but over the years, when you play 162 games and you're not playing well, stuff goes that way."

Maybe. Maybe not.

"I know one thing, he's going to have to apologize to his teammates, that's for darn sure," Piniella said. "And that's the least. There's no need for this, none at all. We've got our share of problems.

"I'm embarrassed. Carlos should be embarrassed. We'll see exactly what comes out of this. There's no question he has to control his emotions better than that. He's a grown guy and there's no need for it. I know darn well it's not going to be tolerated."

Every spring, Zambrano says he's more mature, he's going to settle down and keep his emotions in check. On March 31, Piniella said Zambrano said he had changed. Did the manager believe him?

"To me that means there might be a little slippage at times," Piniella said in March. "Let's not expect perfection. I see a guy who is really focused and has really worked hard and he's been under good control."

Zambrano is coming off a disappointing 9-7 season, and cooperated in April when Piniella asked him to move into the bullpen after four starts. In 13 relief appearances, he compiled a 4.15 ERA. In his previous start before Friday, he gave up eight hits over seven innings and picked up the win.

"He went to the bullpen because the other five starters were pitching better than he was, nothing more, nothing less," Hendry said, downplaying any notion that the frustration from that demotion had anything to do with Friday's explosion. "That was the best thing for the Cubs. Where I come from you get paid to do a job and paid to do what's best for the team."

Hendry said this was not the first time he's had to intervene with Zambrano, who is in the third year of a five-year, $91.5 million contract. Friday's incident was more than a little slip. Don't expect the pitcher to be signed up for anger management therapy.

"I think 'Good Teammate 101' would be before [anger management]," Hendry said.

The Cubs favor stringent discipline.

"It's a recurring situation," Hendry said, "and everytime it recurs it's disappointing."

Zambrano apparently screamed at some of the Chicago television camera crews outside U.S. Cellular Field when he left the ballpark.
As STEVE STONE noted during the game, "Derrek Lee didn't throw a three run homer" or, maybe, a more accurate take would be what GORDON WITTENMYER opined in the Sun Times today, "Another crosstown game at U.S. Cellular Field, another piece-of-s*#! Cub moment."
Actually, there were some great quotes gathered by various media outlets yesterday and I would be remiss if I didn't share them.
'Him and D-Lee? I wouldn't mind getting a seat for that one. I wouldn't mind getting a seat for that one. Get some popcorn. That'd be a good one.'' - Dusty Baker
''This is all we need. We try to hide the crazy. Now it's a crazy team.'' - Alfonso Soriano
"Just another summer of dealing with a freakin' head case for the Chicago Cubs." - Craig Calcaterra (NBC Sports)
I'm not sure what they put in the Gatorade at The Cell, but the last time the Cubs suspended a player was when they suspended Milton Bradley (gosh, the memories) last year during a game against the Sox. Actually, yesterday was the anniversary of the Bradley tirade. I'm not sure what that means.
Oh well, just for the fun of it, let's take a look at the game that brought the Sox within 1 1/2 games of first place.
SCOTT MERKIN, also of MLB.com, managed to stop laughing long enough to write about what happened between the lines.
As for the game itself, it was business as usual for the surging White Sox. Actually, posting the team's first 10-game winning streak since May 18-26, 1976, deserves a better word than mere surging.

It has been more like a Phoenix rising for the White Sox (38-34), who have gone from nine under .500 on June 8 to four over .500 for the first time since Aug. 5, 2009. Pitching once again was the name of the game, with Jake Peavy (7-5), Sergio Santos and Tony Pena combining for the shutout, giving the White Sox a 40-36 Interleague edge over the Cubs, two straight shutouts as a team for the first time since Sept. 30 and Oct. 2, 2009, and an overall Interleague mark of 14-2 this season.

Peavy hurled seven scoreless innings, extending his streak of consecutive zeros posted to two short of his career high at 21. He fanned nine, walked two and gave up three hits, exiting without any aftereffects coming from his balky shoulder moving his last start back two days.

"Great job, once again. Outstanding," said Guillen of Peavy. "Four runs in the first inning helped. But in the meanwhile, he didn't sit around and think about those four runs. He wanted to shut it down, and he did."

"Obviously, when you get a quick lead like that after one inning of play, you have an aggressive mentality," said Peavy, whose ERA, at 4.71, fell below 5.00 for the first time this season. "At the same time, the game was so early you can't give up runs. Good game plan, and we executed it for the most part today."

Friday's contributions from Peavy improved White Sox starters to 12-1 with a 1.90 ERA over the past 16 games, of which 15 featured quality starts. According to Piniella, the Zambrano sideshow didn't have anything to do with the Cubs' lack of offense.

"That's a different matter," Piniella said. "Peavy threw the ball well, and we haven't been pounding the ball as of late. Forget that. It had nothing to do with the Zambrano thing. The Zambrano thing is just something that doesn't work, and we won't tolerate it."

Gordon Beckham ended a 211 at-bat homerless streak with a 369-foot shot to left in the fifth off Tom Gorzelanny, one of two Beckham RBIs. Beckham's second home run of the season serves as a testament to all the support he has received during this trying second season.

"A lot of people are giving me advice," said Beckham with a wry smile. "Ozzie has put me out there day in and day out, and I haven't been playing well. I don't deserve to be out there in my opinion, the way I played, but I know I'm going to start playing well and be better off for going through this."

Fourteen wins in 15 games certainly have left the White Sox better off than they were two weeks ago. They are closing in on the Tigers and the Twins in the AL Central and sit nine wins away from matching the franchise record for consecutive victories.

Getting bumped from the lead story for one day becomes a little easier to handle in the midst of this sort of run.

"This is the way we thought we would play at the beginning of the year," Pierzynski said. "Obviously not this well, but it's great. We all want to come to the park."
Rumor has it that Paul "Dr. Doom" Konerko smiled after the game, but no one got a picture so I don't believe it. What I do know is that, cup or no cup, the Sox have their sights set on first place and that is what they are playing for and they couldn't give a rat's patoot about the rest.