I had to go to the store yesterday and pick up some food. Yes, I know, how do I handle the thrills? Anyway, this lady walks up to me and asks if I like baseball. I admit that I do. She then wanders into a 10 minute monologue about why she hates baseball. Somewhere after her insertion of Barack Obama and space aliens into the spiel, I excused myself and paid for my meager groceries. As I was leaving the store I realized that she was following me and still talking. Before I could motion for security a young man walked up to her and said "Mom, it's okay. Some people just like baseball."
She shut up and I left.
Yep. That was different.
The Cubs tried to do things differently yesterday as well. First off they set up a peanut free zone where people could watch the game without having their lives threatened. All for just $50.00 per person. They also retired Andre Dawson's number before the game and then took the field against the dreaded Pirates. But this is the Quade era and the Pirates don't seem as dreaded anymore. As CARRIE MUSKAT reports, the Cubs did something different this time by actually quashing the Pittsburgh curse.
Mike Quade celebrated his homecoming with a win.

Carlos Zambrano belted a two-run homer to help himself, Aramis Ramirez drove in four runs and Starlin Castro had three hits to power an 18-hit attack as the Cubs posted a 14-2 victory on Monday over the Pirates.

"Pick your guy," Quade said. "Zambrano settles down, takes care of business early in the game, we put a few runs on the board, and everybody's happy. That's a formula we like to see every evening. It was important to get off to a good start here, and they did a good job."

The Cubs had averaged 2.58 runs in the 12 previous games against the Pirates, and had beaten Pittsburgh only three times. It was a different story on Monday. Chicago now is 5-2 since Quade, the third-base coach, took over one week ago for Lou Piniella. Monday was "Q's" first game at Wrigley in the home whites.

"I guess it's an Opening Night," Quade said earlier on Monday, then admitted that at some point during the game he would stop to soak it all in.

"I try to take a minute every game, even at third base, to go, 'My gosh, how lucky am I?'—whether it's the rooftops or whatever, that brings stuff back to you," said Quade, who grew up in the Chicago area as a Cubs fan. "You want to keep some perspective. There will be a really nice glow until the first pitch is made and then we have to get after it."

When was that moment Monday?

"During the anthem," Quade said. "When you're at third base, you have lots of moments. When the place is packed on a Sunday afternoon and somebody's here, and the roof tops are full, that's different. Tonight, it was the anthem.

"It's not just about being here, but it's about where I've been—and I've been [darn] near everywhere—and this is a pretty good place to end up now."

The Cubs made him feel right at home. Castro doubled with one out in the first and scored on birthday boy Marlon Byrd's single, and Byrd tallied two batters later on Alfonso Soriano's double to make it 2-0.

Zambrano got some help from his defense, too. Garrett Jones singled to lead off the Pirates' fourth and tried to stretch his hit into a double, but right fielder Tyler Colvin threw a perfect strike to second for the out. It was an appropriate play on "Andre Dawson Day." The Hall of Fame outfielder, who was honored before the game, would regularly make throws like that when he patrolled right field for the Cubs.

"Everybody contributed to a nice win," Zambrano said. "When we play as a team, we can do some damage."

The Cubs sent 11 batters to the plate in the fourth and scored seven runs. Koyie Hill hit a RBI single, Jeff Baker hit a two-run double, and Byrd added an RBI double to chase Paul Maholm (7-13). Ramirez greeted Sean Gallagher with a two-run single and then scored on Xavier Nady's double. The last time the Cubs scored seven runs in an inning was Sept. 8, 2009, in Pittsburgh.

Maholm said he couldn't get ahead of hitters.

"[I wasn't able to throw] my sinker like I can," he said. "It goes back to being able to do that, and establish down and away, and not missing over the middle. I know what it is. I need to fix it."

Quade and pitching coach Larry Rothschild considered taking Zambrano out a little earlier because of his pitch count but knew better.

"I think he wanted the at-bat, to be honest with you," Quade said.

Chicago sent nine batters to the plate in the fifth, and scored on Zambrano's home run, his first of the season—21st of his career—and Ramirez's two-run double. Ramirez now is 12-for-19 with two homers and 11 RBIs in his last five games.

Since returning to the rotation on Aug. 9, Zambrano (6-6) is 3-0 with a 1.84 ERA in five starts. On Monday, he gave up four hits, walked four and struck out seven over 5 1/3 innings. He credits his success to a more consistent arm slot and being on top of the ball with better movement on his pitches.

"He looked real good tonight—four-seamer, two-seamer, his slider was breaking late," Byrd said. "You didn't know if it was coming at you 94 [mph] straight or 92 with sink."

Zambrano had gone home to Venezuela after his last start because his 11-year-old nephew was ill. He called his brother on Monday and got encouraging news.

"My nephew is getting better every day," Zambrano said. "It's a miracle. He's not out of intensive care yet, but he's doing much better compared to four, five days ago when he was diagnosed with a five percent chance of getting out of what he has alive."

Both he and Quade can celebrate. With the 14 runs, Quade now holds the Cubs' modern-day record for most runs scored in a home managerial debut. The new Cubs manager had a few family and friends among the crowd of 29,538. He's managed in the Minors, including four years with the Cubs' Triple-A Iowa team. This was different.

"To be honest, I wish I was playing for somebody doing what I'm doing, because I've always wanted to play here," Quade said. "Did I think it would come to this? I had always hoped I would someday manage at this level. This is more than my mind can handle."
Well, here's hoping his head doesn't explode. One thing is for certain, Quade is managing as though the team is in the hunt. Your first clue that things were going to be different with him was when he asked Baker to bunt. That is something he's never done at the pro level. And, judging by the result, it's easy to see why. Even so, it's clear that business as usual will not be tolerated under Quade. Whether or not he gets the Cubs' job next year I'm hoping he does end up coaching at the major league level.
On the Southside, the Sox faced the dreaded Tribe without their new, dread-locked, designated hitter. No worries, he'll be in the lineup tonight. Nevertheless I'm not sure how much help he could have provided last night unless he can pitch as well. To be polite, this was a VERY sloppy game. MLB.com's newest scribe, ANTHONY CASTROVINCE seems pretty sure the Sox won, but he's not as sure as to how.
Manny Ramirez will arrive to try to help out the White Sox on Tuesday. In the meantime, it was Brent Lillibridge, of all people, delivering the game-changing homer Monday night.

After Bobby Jenks blew a three-run lead in the ninth, in part because of a Lillibridge throwing error, the Sox needed a savior against the Indians. Turns out it was Lillibridge, who redeemed himself with the two-out, 11th-inning solo shot that sparked a four-run outburst in a 10-6 win at Progressive Field that took four hours, 11 minutes to complete.

Not bad from the guy who is an option to be optioned out when Ramirez joins the roster.

"This was a long game," said Lillibridge, who was in the game because of the bruised right hand suffered by Gordon Beckham on a hit by pitch in the seventh. "To just beat on them in the 11th was big."

This is a big 10-game trip for the Sox, and Manny's arrival only adds to the intrigue.

Trailing the Twins, who were idle Monday, by four games in the American League Central standings, the White Sox might not publicly state that this is a make-or-break swing through Cleveland, Boston and Detroit. But with the Twins playing in the comforts of home this week and the schedule hitting its home stretch, this is obviously no time for the Sox to continue the road woes that have hampered their second half.

So this was, indeed, a big win. Even if it was an ugly win.

"I felt like I was in Tucson," said Ozzie Guillen, referencing the rough-around-the-edges atmosphere of Spring Training. "I felt like I was in Electric Park. It was a very bad game. Thank God we won it."

Early on, the win seemed all but ensured. The Sox wasted no time ripping into Tribe starter Mitch Talbot, who had dominated to the tune of a 3-0 record and 1.75 ERA in three previous starts against them this season.

Paul Konerko's double to center scored a pair in the first. In the second, Alexei Ramirez's leadoff single set up an RBI double from Mark Kotsay. Beckham followed with a single to put runners on the corners, and Juan Pierre was hit by a pitch to load them up. With two out, Alex Rios punched a single to right that scored a pair to make it 5-0.

"I didn't feel that they hit a lot of balls hard," Talbot said. "They just kind of found some holes. They hit them where our defense wasn't."

As a result, Mark Buehrle had a nice cushion to work with against a struggling Tribe lineup. And he needed it. In the fourth, he gave up a leadoff double to Travis Hafner, then hung a 3-2 fastball to former Sox utilityman Jayson Nix, who lifted it into the left-field bleachers for a two-run shot. In the fifth, Hafner's one-out double to right scored Asdrubal Cabrera and made it 5-3.

Suddenly, Buehrle's cushion didn't seem quite so cushy. Fortunately for Buehrle, Rios' two-out solo shot off reliever Justin Germano in the sixth provided a little more breathing room.

Not enough breathing room, however. The Indians put two on with two out against Sergio Santos, and Guillen summoned Jenks for the four-out save opportunity. Jenks had just pitched 1 2/3 innings against the Yankees a day earlier, so Guillen, working with an injury-depleted bullpen, is riding his closer hard.

"Going out and throwing 30-40 pitches the last couple days, that's not easy for him," Guillen said of Jenks. "But he fights. He fights his way through it."

The fight initially went Jenks' way, as he struck out Cabrera to get out of that jam. But he still had three outs to get in the ninth, and it proved to be an uphill battle.

By the time the third of those outs arrived, the lead was gone. Jenks walked leadoff man Shin-Soo Choo, who moved to second on defensive indifference. Shelley Duncan's single drove Choo home, and Hafner's third double of the game put two runners in scoring position. Luis Valbuena sent a chopper to Lillibridge, as Duncan motored home, and Lillibridge's throw to first was errant, allowing Hafner to score the tying run.

"It was an in-between play, whether I should have thrown it or not," Lillibridge said. "I think that's still worth taking a chance on and being aggressive. It was just a barehand, awkward throw. I was just trying to get Bobby an out. It was a rough inning."

Jenks got out of it without giving up the winning run, and to extras it went. The Sox tried to put it away against Chris Perez in the 10th. But they didn't take advantage of having Pierre, who reached on a leadoff single and moved to second on a wild pitch, at second with none out. Nor did they take advantage of a bases-loaded opportunity with two out. A.J. Pierzynski popped out to end the inning.

Scott Linebrink got the momentum swinging back in the Sox's favor by pitching a perfect 10th. And just when it seemed the Sox would go scoreless against Rafael Perez in the 11th, Lillibridge connected on a 1-2 slider and launched it into the bleachers. It was just his second homer of the season for Lillibridge, who was 2-for-26 coming into the night, and it was a big one.

"I know everything's there," Lillibridge said. "It was just a matter of continuing to swing it out and keep doing what I'm doing. It was a relief to at least get that one run."

But the Sox weren't done. They built off that blast. Pierre walked, and Omar Vizquel doubled him home. Rios followed with an RBI double of his own, and Konerko singled him home to make it 10-6.

That lead proved to be safe in Linebrink's hands. His 1-2-3 11th capped a victory that had its ugly side but ended up all right.

"We won the game," Lillibridge said. "And tomorrow will be a very interesting day."
After Beckham got hit he was sent to see an X-ray tech supplied by the Indians. The tech, whimsical pixie that he is, told Beckham his wrist was broken. He quickly corrected that to a "mild bruise" but you can imagine that Beckham wasn't laughing.
One thing is for certain now, the post game interviews of Ozzie and Manny should be must-see TV. After all, when Boston won the World Series he invited the entire city over to his house for drinks. God knows what he'd do here if the Sox win it all.
Did you ever see that commercial with the little kids who get pizza after every game, even when they lose? Somehow I think the same motivational techniques are being used for Chicago's professional baseball teams. While the "just do your best" philosophy works wonders with children, fans expect just a touch more out of their pro teams. Yet, somehow, this season has seen more than it's fair share of "well, they tried..." press releases.
How about this instead"? "Well, we won ..." Could we try that one on for size?
Pretty please?
CARRIE MUSKAT takes a look at the little league team on the Northside.
There's something you should know about new Cubs manager Mike Quade. He's a little greedy.

Winning four out of six on the road trip wasn't good enough, even though it was the team's best of the season.

"We've gotten some big hits on this road trip and needed a couple more," Quade said after Sunday's 7-5 loss to the Reds. "The kids played and it was a good road trip, today not withstanding, because I am a greedy guy."

Kosuke Fukudome hit a game-tying two-run homer in the top of the eighth but also made an error in the Reds' eighth that led to Cincinnati's victory over Chicago.

With one out in the bottom of the frame and the game tied at 5, Chris Heisey singled and reached third on Ramon Hernandez's single to right. Fukudome fired to third to get Heisey, but his throw was off the mark and Heisey scored on the error. Pinch-hitter Jonny Gomes added a RBI single.

"I did the best I could to throw to third base," Fukudome said. "It may be my mistake, but if I'm afraid of throwing, there's nothing I can do."

Chicago third baseman Aramis Ramirez said the throw was difficult for him to handle.

"I tried to keep it in front of me, but it was a tough hop," Ramirez said. "I tried to block the ball and at least get a glove on it, but I couldn't do it."

"That to me is baseball," Quade said of Fukudome's throw. "It's not like he fired it into the first row. There's always stuff in games like this that you need to clean up and to that end, we'll work to clean things up.

"The overall tenor for me was that we battled back, we set the tables so often and didn't score," Quade said. "I would rather take that out of this and head home and try to find a way to beat Pittsburgh."

It was the Reds' 37th come-from-behind win, and they closed the season series against the Cubs at 12-4.

Quade will put on the home whites Monday night for his first game at Wrigley Field as the Cubs manager. He'll have the tough assignment of beating the Pirates (the Cubs are 3-9 so far) and finding enough tickets for family and friends.

"I look forward to every day," Quade said, "but [Monday] will be something special. Opening Day, when I first got the job with Lou [Piniella] was special."

That was in 2007, and Quade was the third-base coach. Now, he leads the team home after its first winning road trip since July 5-11 against Arizona and Los Angeles. Quade has brought some energy to the Cubs, although it could simply be because he moves in fast-forward.

"We've taken it upon ourselves [to finish strong]," Cubs rookie reliever James Russell said. "We would've liked to have done it for Lou and it just didn't work out."

Rookie Casey Coleman tried on Sunday. He gave up eight hits, including Jay Bruce's go-ahead home run, his 17th, in the sixth. The right-hander did not get a decision.

"It's always good to face a team like that," Coleman said. "I tried to attack the zone like I did last time. I gave up one run [each inning] and against a tough team like that, those runs can come back to hurt you."

The Cubs stranded 10 in the game and missed an opportunity in the first when they loaded the bases with one out. Cincinnati starter Travis Wood struck out Xavier Nady and got Alfonso Soriano to fly out to end the inning. In the Reds' first, Drew Stubbs doubled, advanced on a sacrifice and scored on Joey Votto's groundout, RBI No. 93 for the first baseman.

Coleman was on first with two outs in the second and moved up on Jeff Baker's single before scoring on Starlin Castro's bloop single. Baker rounded second and was caught in a brief rundown for the third out.

The Reds opened a 2-1 lead on Hernandez's one-out RBI single in the second. Scott Rolen added a sacrifice fly in the third.

But the Cubs tied the game at 3 in the fifth. Marlon Byrd doubled to lead off, and one out later, Nady singled. Soriano hit a RBI double to score Byrd, and Nady tallied on Geovany Soto's groundout. Cincinnati then took a 4-3 lead on Bruce's solo shot in the sixth off a changeup from Coleman.

"It was a good piece of hitting," Coleman said. "The ball was up in the zone a little bit, and he made me pay."

Chris Valaika added a RBI single in the seventh. But Fukudome tied the game with his home run, a two-run shot, in the eighth off Arthur Rhodes, driving in Soto, who doubled. It was Fukudome's 12th homer, his second in as many games, and a personal high in the U.S.

The outfielder got a rare start against a lefty. Piniella stuck to more of a platoon.

"It doesn't matter who the manager is," Fukudome said. "The only thing I need to do is prepare myself for the game."

The players are still getting to know Quade's style. He asked Baker to bunt, and Baker hasn't been asked to do that all season.

"Everybody's trying to do their job," Ramirez said. "Everybody knows Quade's situation. They want to do a good job so they can consider him for next year. The young guys here are playing for their future. Even though we're out of the race right now, but everybody has something to play for."

Including Ramirez.

"We get paid to play," he said. "The way I look at it, there's [30] teams and only eight go to the playoffs. The other ones go home the same time we go home. We've got 30 plus games to go, just show up and play as hard as you can and try to win as many as you can."
Yes they do, and they get paid more than just a couple of slices of bad pizza.
Things aren't much better on the Southside. While the ceremony honoring Frank Thomas, and retiring his number, was very nice I don't think it was supposed to be the highlight of the day. The Sox had a chance to win a series from the Yankees and didn't quite do it. I am getting to believe that the team treats close games like the slow kid trying to master the alphabet; "gosh darn that "R", why do they keep putting it where I can't member it?" They try, they scrunch up their faces, loll their tongues out of their mouths and look very earnest. However, none of those things turn into hits. Or runs. Just a lot of wasted effort. SCOTT MERKIN also wonders why the Sox continually get stymied by rookie pitching.
The American League Central-leading Minnesota Twins lost four of their seven games played on the road during this past week, but watched their division advantage drop from 5 to just 4 1/2 games.

Meanwhile, the White Sox begin a 10-game road trip in Cleveland on Monday night, a potentially make-or-break journey also taking them to Boston and Detroit, coming on the heels of two straight losses to the Yankees (80-50) at U.S. Cellar Field. Even the excitement and emotion of Frank Thomas Day on Sunday, with his No. 35 being retired, couldn't give the White Sox an extra push in their 2-1 loss before the ninth sellout of the season.

Their offense has produced double-digit hits in 12 of the past 15 contests and posted nine runs in each of the first two games against Major League Baseball's best team. There's also the little matter of a Manny Ramirez deal potentially being worked out with the Dodgers, a decision needing to be arrived upon by 11:30 a.m. CT on Tuesday.

So, with basically one month remaining in the 2010 regular season, this particular question is offered up to the White Sox fan base. Is your playoff cup still half-full or is it starting to lean toward half-empty?

"We've got to win," White Sox second baseman Gordon Beckham said. "We know what time it is and September is around the corner. We have to make a push and be all in for these last 32. Win or lose, put everything we got into the pot, and hopefully we come out ahead of the Twins."

"You just have to focus on Cleveland," said White Sox starter Gavin Floyd, who suffered the loss in Sunday's series finale. "Anything could happen. Definitely I feel like we can still be in the game."

Sunday's setback becomes an especially tough one because the Twins (75-56) lost a seventh-inning lead against the woeful Mariners and were stopped short of completing a three-game sweep at Safeco Field. The White Sox (70-60) also punished A.J. Burnett on Friday night and stopped CC Sabathia's streak of 16 straight quality starts on Saturday but couldn't do much with rookie Ivan Nova (1-0) on Sunday.

It was of little surprise to Ozzie Guillen.

Prior to Sunday's contest, the White Sox manager was asked if he knew anything about the hard-throwing right-hander.

"No, nothing," Guillen responded. "But watch: We'll be talking after the game how he shut us down."

Guillen clearly has seen this show before. An unknown hurler takes to the mound, or some sort of unheralded rookie, and shuts down the White Sox offense. Nova followed that pattern perfectly, giving up one run on five hits over 5 2/3 innings, striking out seven and earning his first career victory.

"He had good stuff, so it doesn't matter if it's your first time facing him or not," said Beckham, who doubled with two outs in the fifth and scored the White Sox lone run on Juan Pierre's single. "He throws 95 or 96 and has two different breaking balls and a changeup. He was pretty good today."

"That might the best pitcher they had in the last three days, to be honest with you," said Guillen of Nova, who gave way to Boone Logan after 88 pitches. "This kid came out and threw the ball well. Sometimes you don't know the guy and you wonder why he's there, but he had a very good arm."

Logan, Kerry Wood, Joba Chamberlain and the legendary Mariano Rivera (27th save) kept the White Sox from evening the score over the final 3 1/3 innings. But it's not like they absolutely shut the door on the White Sox.

On the contrary—the White Sox had runners on base in each of the final four innings. In the sixth, Mark Teahen grounded out against Wood with the bases loaded. Paul Konerko reached on third baseman Eduardo Nunez's error to start the eighth against Chamberlain and was promptly pinch-run for by Brent Lillibridge. But Lillibridge was caught stealing second by catcher Francisco Cervelli on the first pitch to Andruw Jones.

"I was ready," said Cervelli of nailing Lillibridge. "It was the right throw at the right moment."

Jones singled but was stranded at second when Alexei Ramirez grounded out to second baseman Robinson Cano. Floyd (9-11) gave up Marcus Thames' home run leading off the second, his third blast in two games, and another single run in the third, but controlled the Yankees over 6 2/3 innings.

"There's some different kinds of games in this [series]," Yankees manager Joe Girardi said. "A lot of runs scored the first two days, and this was a pitchers' duel. In a park like this, where you have two clubs that can hit the ball out of the ballpark, you don't expect three runs to be the total."

"We scrapped and tried to get on base and had some chances," Beckham said. "It doesn't always work out. They didn't score much either. It's a shame we couldn't have got a couple of more."

A 3-3 homestand isn't devastating for the White Sox, but it certainly doesn't help their cause with so little time remaining. With 13 losses in their past 20 games, the team needs to turn its fortunes around quickly or that half-full playoff cup might flat out spill.

"If we play well, I think we can still control our fate because we do play Minnesota again-- if we play well against these others teams," Konerko said. "But it's getting to that point where going into September, you can't expect them to fall on their face. They're too good of a team. We know they're not a team that's just going to forget how to play the game."
US Cellar Field? Methinks Scott is getting just as frustrated as the fans are.
The Sox now embark the road trip from hell. But, because they like to keep things entertaining, it appears that they will make that trip with Manny Ramirez who got booted out of a game in Colorado yesterday and now the Dodgers are just releasing his contract.
If nothing else, the Ozzie/Manny post game show should be fun.
I guess It's nice of the Bears to get their season out of they way this early. Now we can all concentrate on the THE INTERNATIONAL TUNA TOSSING contests in Australia. Or, you can join our very own THICK McRUNFAST for the open wheel racing series. He has beer and makes a wonderful Goulash. For the more adventurous among you, there's also a series of nude sports (just Google the phrase) that have events on Sunday. Whatever your choice, it's kind of freeing to be able to ignore football for an entire year. Because only a psychopathic masochist would follow this team this year.
The offensive line looked like freshly greased turn-style at Wal-Mart, the defense appeared to be doing a repeat of last year's Ginger Rogers impression (backwards and in heels) and Special Teams looked like they were Special Ed when they got off the short bus wobbling. The only bright spot was watching Dan LeFevour looking sharp as he played against the scrubs. RICK TELANDER of the Sun Times feels pretty much the same way.
It couldn't be, could it? Is Jay Cutler a bust? Is Mike Martz a has-been?

Is the Bears' offense as dead as AstroTurf?

Are we preparing for a regular season that will seem endless?

They say the third preseason game is the big one, which makes the offensive production by the Bears' starting unit Saturday against the Arizona Cardinals almost too wretched to ponder.

''That's not how we planned it,'' coach Lovie Smith said after a zero-point first half.

God, let's hope not.

Cutler, the man who was to be the savior of the Bears when they acquired him 1½ years ago, was terrible during his slightly more than two quarters of play.

He looked tentative at times. He looked indecisive.

Worst of all, he looked as though he is ready to continue his astounding habit of throwing interceptions.

Cutler finished the first quarter with a miserable 49.2 passer rating—Peter Tom Willis territory.

Then he got worse.

In the second quarter, he went 3-for-7 for 22 yards and an interception. That brought his rating down to 31.0—Jonathan Quinn turf.

For the game, he was 10-for-20 for 129 yards and two interceptions and seemed to display little leadership or judgment.

After his exit, Cutler spoke on the sideline of ''a few misalignments'' and some ''helmet problems.''

Well, if that's all it is—some bad wiring in the ear holes—call in the Geek Squad, pronto, and get it fixed.

But that isn't all it is.

Martz, the man who was brought in during the offseason to make everyone forget about former offensive coordinator Ron Turner, might be wondering what happened to the game he once knew. And Turner, now with the Indianapolis Colts, might be chuckling just a bit.

Funny how well things worked for Martz when he was with the St. Louis Rams and his pinball game was being run by future Hall of Famers Kurt Warner and Marshall Faulk.

This is what's left of ''The Greatest Show on Turf''?

The Bears could mount almost no attack during Cutler's time at the helm.

Two missed field goals (one blocked, one off the upright) didn't help, nor did an anemic running game. Nor did four sacks, even though two of them seemed to be Cutler's own fault.

All week long, you could hear talk-radio experts telling us how horrible Cardinals quarterback Matt Leinart was, how he was about ready to be kicked out of the profession.

Golly, Leinart finished with a 135.0 passer rating.

He split time with supposedly washed-up starter Derek Anderson, who finished with a 111.1 rating.

The only reason we're emphasizing quarterback ratings here is that Cutler is extremely susceptible to the vagaries of that mathematical equation. Indeed, when he has a rating higher than 100 as a starter, he is 15-0—the only active quarterback in the NFL with such perfection.

The depressing part of Cutler's performance, other than his inability to get rid of the ball rather than taking some of those sacks, is that his interceptions were bad ones.

Interceptions kill drives, kill spirits.

The first interception was far behind receiver Johnny Knox on a long out pattern, and the ball easily was pulled in by cornerback Dominique Rodgers-Cromartie.

The second interception was behind receiver Devin Aromashodu and easily was snared by cornerback Greg Toler.

There is no offense anywhere that counts on unintended underthrows for its success.

Which brings us to Martz.

What is great or unique about the alleged genius' offense, the one that worked so well back in the late 1990s and early 2000s?

Maybe nothing.

Maybe the game has changed, passed him by.

Maybe the Bears don't have the talent to make his thing go.

None of it matters, if this is a portrait of what the Bears will bring to their real schedule, their real foes.

Right now, you can sum up the Bears' attack in a single word: impotent.
Impotent is not a mispronunciation of important, just in case you're confused.
Ever since Ron Rivera was "let go" the defense has looked lost. Half a decade of cluelessness does not get erased overnight. Whatever it is that Ron Turner did to the offense seems to have left irreparable damage. New schemes do not overcome entrenched mediocrity.
Can Cutler be the QB who takes the team to the promised land? At this point I would say only if he becomes a tour guide in Israel. He is learning his fourth new offense in 5 years. He has never had true success at any meaningful level and he is being asked to save a team that allows him to spend more time on his back than a $5.00 hooker.
Some people state that Lovie hasn't forgotten how to coach, it's the circumstances that he's in that have lead to this dilemma. I say that he's never been successful when he's been surrounded by "yes" men and that is all he wishes to employ. Think of it this way, Lovie's the abuser and Angelo's the enabler. The whole team makes sense if you take that view. But that still doesn't mean you have to watch them.
Yep, Tuna Tossing is looking better and better.
CLICK HERE TO TELL US WHAT YOU'RE GOING TO DO WITH YOUR SUNDAYS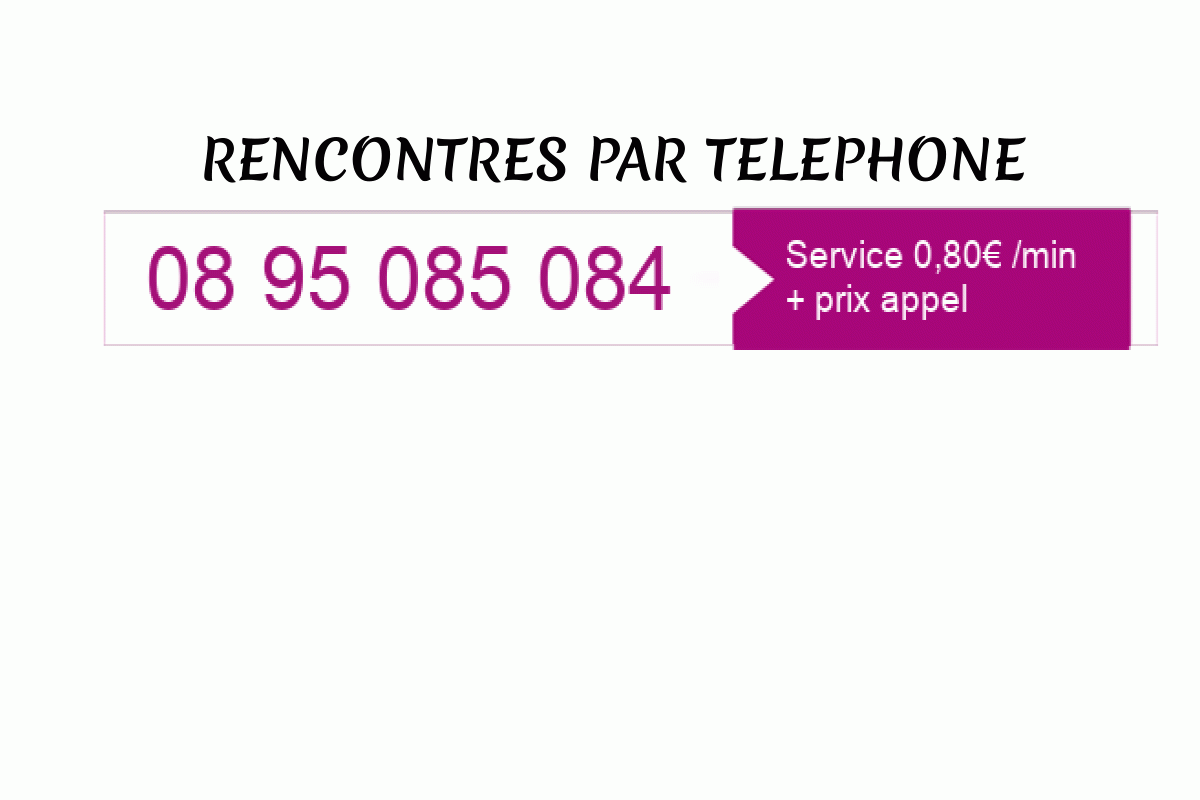 I woke up this morning and nothing bad happened. Right there I was ready to call the day a success and move on. But, time doesn't work that way. So, instead, I checked my emails (always fun since I am now on an email list that wants me to increase my bust size), went through the potential new members, deleted them all and then fed my cats.
I know, I know, how do I stand the excitement? Well, I once spent a week or so with Motörhead, so I've learned how to deal with these situations.
But, enough about me. Yesterday, at the Cell they brought out trophies from all 4 major sports teams from the last 25 years. Just as ELLIOTT HARRIS said they would.
Representing the Super Bowl XX champion Bears will be Richard Dent with the Vince Lombardi Trophy, from the game played in 1986.

Representing the NBA champion Bulls will be Scottie Pippen with the 1991-93 and 1996-98 Larry O'Brien Trophy.

Representing the White Sox will be pitcher Mark Buehrle with the Commissioner's Trophy given the 2005 World Series champion.

Representing the Blackhawks will be coach Joel Quenneville with the 2010 Stanley Cup.
As you may, or may not, know, Chicago is the only city to have won a championship in each sport during that time. Yes, I know, the Fire won too, but they did so without a parade so no one cares.
In fact, the presentation was so cool that ESPN took 5 seconds out of promoting the YES Network to mention it. Well, not the full five seconds, but close enough.
Since we're already talking about the doings at the Cell, we may as well start with what the White Sox did last night against the first place Yankees. As SCOTT MERKIN reports, they won.
Credit the Blackhawks, the Bulls and the Bears for contributing to the White Sox 9-4 victory over the Yankees before 38,596 Friday at U.S. Cellular Field.

All four teams were represented in an electric pregame ceremony, recognizing Chicago as the only city to have won championships in all four major sports over the past 25 years.

The trophies for each title, including the White Sox 2005 World Series crown, were brought out in front of the seventh sellout this season. And the festivities ended with Blackhawks coach Joel Quenneville throwing out the first pitch and United Center's national anthem singer Jim Cornelison performing his world-renowned version.

Little did the crowd know how their raucous cheering and screaming through the anthem, a Blackhawks' tradition at the United Center, would only warm them up for vocal support of the White Sox on this night.

"I've been wearing this uniform for a long time, and I don't remember not even the World Series, playoffs, last game with the Minnesota Twins, people got so pumped up with the national anthem," White Sox manager Ozzie Guillen said. "That's special. Being here for that long and seeing people get into the game that way was outstanding.

"If you don't get motivated over that, you don't get ready for any game," Guillen said.

Even with that extra motivation and the palpable buzz, Freddy Garcia (11-5) and the White Sox (70-58) spotted the Yankees (78-50) a 1-0 lead in the first. Brett Gardner opened with an infield single and went all the way to third thanks to Garcia's throwing error on the play. Gardner came home on Derek Jeter's ground out.

Aside from Sergio Mitre's 4 2/3 innings of scoreless relief and Nick Swisher's ninth-inning home run off Scott Linebrink, that Gardner run pretty much summed up the night's highlights for the Yankees. Garcia had a great deal to do with this rude welcome to Chicago for the defending champs.

Garcia gave up just one earned run over seven innings, striking out three and walking one among his 111 pitches. He won for the first time since July 29 against Seattle but has deserved a better record. Blown saves in Garcia starts on July 18 at Target Field and Aug. 21 at Kauffman Stadium cost the right-hander at least two victories.

"Freddy changes speeds. He's got four offspeed pitches," said Yankees manager Joe Girardi. "You're not going to see a lot of fastballs. He's going to make you hit his pitches."

"To me, when Freddy has a two-, three-, four-run lead, then he can make his pitch without saying, 'I can't walk this guy,'" said Guillen of Garcia, who has an 8-2 record over his past 16 starts. "When you do that, you have the freedom to go with the flow of the game, and I think it makes him a better pitcher."

Four-run innings in the first and the fourth off of A.J. Burnett (9-12) made Garcia a better pitcher on Friday. A.J. Pierzynski doubled home two in the opening frame, raising his average to .417 over his past 12 games. Omar Vizquel and Juan Pierre added two hits apiece, with Vizquel driving home two, as the White Sox cruised to a 3-1 record on this six-game homestand and improved to 11-15 against the American League East.

"We jumped early, take advantage of A.J. a little while," said Guillen of Burnett, who allowed eight earned runs over 3 1/3 innings. "Scored some runs early in the game and that gave you momentum for the game, gave Freddy a little support and cushion so Freddy can pitch like Freddy."

Most of Friday's early news dealt with Manny Ramirez and the White Sox reportedly being awarded the claim off waivers for the talented outfielder. The media frenzy in search of Ramirez information certainly didn't weigh on the team.

Actually, the offense made a statement that it looks pretty good as is, especially at home, where the White Sox have a 25-7 record since June 9.

"You never go looking for or seeking help," said White Sox captain and first baseman Paul Konerko in support of the offense. "I think we've shown as a team that we have been really capable of beating any team or any pitcher at any time.

"It's just a matter of being consistent and doing that. We're still 3 1/2 games out with 35 games to go. It's really simple math. We just have to wait and see how it plays out."

That 3 1/2-game deficit in the AL Central was assumed, as the Twins held a four-run lead late over the Mariners. Of greater importance than the Twins' outcome was the spark from the White Sox, missing during a 5-11 funk coming into the homestand.

CC Sabathia stands next on the White Sox hit list. But they will have to accomplish a victory on Saturday without any championship encouragement.

"I think the trophies were probably the coolest thing I've seen in a long time, to have all four of them here," Pierzynski said. "It was a fun game. It was great. It was a big crowd, excited crowd. To jump on them early, it was big to get the crowd into it."

"Pressure is always there, especially in Chicago," said Pierre, when asked if the trophy display added any extra weight on the White Sox collective shoulders. "They want to win. They don't care about nothing else but winning. Hopefully we can bring it home this year. We're definitely working toward it."
Thanks to the Twins trouncing of the Mariners, the Sox remain 3.5 games out of first. Since the entire AL East makes up the wild card race, the Sox are going to have to win it to get in it.
In another nice homage to the glory days of yesteryear, JERRY REINSDORF called Jay Mariotti a "pissant."
piss·ant also piss-ant
(psnt) Slang n.
1. One that is insignificant.
2. Obsolete An ant.
Kind of warms the cockles of your heart, doesn't it?
A less heartwarming moment occurred on the Northside. Mike Quade's stunning winning streak came to a crashing close yesterday. As CARRIE MUSKAT reports, the problem came from the fact that the wind was only blowing out when the Reds were at bat.
It's one thing to sweep the Washington Nationals. It's a little tougher to beat the first-place Cincinnati Reds.

Jay Bruce, batting leadoff for the first time this season, belted three homers for the first time in his career and matched a personal best with five RBIs to power the Reds to a 7-1 victory over the Cubs on Friday night and hand manager Mike Quade his first loss in four games at the helm.

"A power-hitting guy and he winds up in the leadoff spot and does that," Quade said. "Bunt the ball or something, would you?"

Quade, who took over Monday for Lou Piniella, said he wasn't superstitious, but didn't want to talk about winning streaks by other Cubs managers prior to the game.

"The kids played great in Washington," Quade said of the team's three-game sweep, "but this is a little different animal here. I would prefer to try to win one game tonight against a very good ballclub."

Bruce and Johnny Cueto (12-4) made it tough. With the loss, the Cubs dropped to 3-11 against the Reds this season. The good news? This is the last series the two teams will play this year. The bad news is they still have to deal with Bruce for two more games. He hit a solo homer in the third and a three-run shot in the fifth off Tom Gorzelanny (7-8), then added another solo blast in the seventh off rookie Scott Maine.

Bruce had three home runs in 21 games in August prior to Friday. This was not the first three-homer game by a Reds player against the Cubs this year. Drew Stubbs clubbed three July 4 at Wrigley Field.

Gorzelanny had served up seven home runs in his 25 other games this year, so the long balls were a surprise.

"I focus on trying to keep the ball down and get guys to ground out," he said, "and [I] haven't given up too many long balls."

But Bruce connected on a hanging slider and a "fastball that decided to stay right in the middle of the plate," Gorzelanny said.

"Good hitters hit those balls, and you can't always get away with bad pitches," Gorzelanny said. "You make mistakes and you pay, especially in this league."

In Gorzelanny's past four starts against the Reds, the lefty had given up seven earned runs over 26 2/3 innings, but on Friday, they scored six off him in five innings.

"Nothing worked for me today," Gorzelanny said. "I made bad pitches and got behind guys and didn't execute my pitches. It's just a real bad outing."

Cueto scattered six hits over eight innings and picked up the win for the Reds, who maintained a four-game lead over the Cardinals in the National League Central.

"He had good stuff today—good location, good fastball, good movement," Chicago's Alfonso Soriano said. "When a guy's pitching with that command, there's nothing we can do."

Cincinnati struck in the first on Joey Votto's RBI single, which raised his season total to 91 RBIs, and made it 2-0 after Bruce connected with one out in the third.

With two outs in the Chicago fourth, Xavier Nady singled and scored on Tyler Colvin's double. That was it against Cueto.

"We never got anything going," Nady said. "With [Cueto], you have to hopefully get a couple baserunners and build off that."

Stubbs doubled to lead off the Cincinnati fifth, Paul Janish walked, and one out later, Bruce launched homer No. 15, and his second of the game, into the right-field seats to make it 5-1. Six pitches later, second baseman Chris Valaika hit his first Major League homer.

"[The Reds] this year ... everything is perfect for them," Soriano said. "For us, everything is worse. For them, everything's perfect. They put a guy, first day as a leadoff hitter, and he hits three homers. They put a guy at second base, he goes 2-for-4, double, homer. We've got to concentrate and come back and try to win tomorrow."

Quade was the first Cubs skipper to win his first three games since Jim Riggleman went 4-0 in 1995. His players sounded as if they expected him to go unbeaten the rest of the way.

"[The Reds] are a good team and playing good baseball right now," Gorzelanny said, "but I also think they're a team we can beat regularly. They're a good team and have been a good team all year. I feel that us, as a team, could go out there and beat them the rest of the year. They're in a better situation than us right now."

Yes, they are.
While I admire Gorzelanny's insistence that the Cubs can beat the Reds, their 3-11 record against them thus far would seem to belie the sentiment.
Oh well, both teams cross the lines to play again tonight a little after 6:00 PM (local time), so make sure you've got two TVs and plenty of beer.
Ahh success. Its sweet smell can permeate everything and not force you to break out the Fabrize. Unlike attaining enlightenment, success does not require you to hide in a mountain hovel and eschew the world. Contrariwise, it demands that you be very proactive with your life. Personal success, in one form or another, has been the driving force behind this great land of ours since its inception.
More often than not, success is not built on mere talent or skill but on a willingness to make a plan and stick to it. It is with that in mind that we look to the Northside's favorite baseball team and cheer the fact that they have a plan for their future. Who knows? It might even work. GORDON WITTENMYER of the Sun Times takes a look at what the Cubs are looking for in a manager.
With their new family ownership bringing a long-term outlook to building a contender, the Cubs have steered away from looking at big-name, late-career managers this time around as the process for replacing Lou Piniella shifts this week from candidate-list vetting to interviewing available candidates.

The Cubs aren't talking publicly about the specific qualities they're targeting in their next manager, but insiders say they're obviously looking at candidates capable of handling high-salaried veterans as well as younger, developing players. They want someone who's not going to be blindsided by the unique daily pressures and scrutiny that come with managing a wildly popular team that hasn't won in 102 years.

Known candidates range between the ages of 42 and 53.

Franchise icon Ryne Sandberg and Mike Quade, the present manager, are the only candidates the Cubs have publicly named. General manager Jim Hendry confirmed he interviewed Eric Wedge on Wednesday and spent much of Thursday with him.

Sources also say longtime Hendry favorite Fredi Gonzalez—an Atlanta resident widely considered Bobby Cox's heir apparent with the Braves after this season—will get a serious look if he's willing. The former Marlins manager gets points in the organization for the way he handled the discipline of star player Hanley Ramirez for loafing.

Another source confirmed the Cubs will pursue Yankees manager Joe Girardi if he becomes available.

Many speculate that the Ricketts family's affection for the '80s Cubs they used to watch from the bleachers could trump the outside candidates and give Sandberg an inside track, but chairman Tom Ricketts said last month that Hendry is running the hiring process.

Those close to Ricketts say he and his family look at Sandberg with a more objective, businesslike eye. They appreciate his commitment in spending four seasons rising through the minors and the success he has shown in helping players develop and in winning. But they temper that with his lack of big-league managing experience.
In other words, kiss Sandberg goodbye. He, essentially, meets none of the posted criteria. Eric Wedge, a man who has a losing record and no history in the National League, does. So does Terry Bevington.
One thing that does boggle me is wondering why they are doing interviews now when none of the successful managers will be available until, at least, October. Sure they keep talking about Girardi, but he won't be cut loose any time soon and many doubt that he will be at all.
Look, I never said it was a good plan, I just said it was a plan.
On the Southside, the Orioles' Craig Tatum lost a nephew yesterday but seemed okay with it since "(he) wasn't that close to the kid's mom anyway."
Way to take one for the team there Craig.
Anyway, the Sox decided to follow Ozzie's plan of "keep them off the damn bases and we'll win." As SCOTT MERKIN from MLB.com reports, Edwin Jackson executed that plan (but not Tatum's nephew) to perfection.
After six innings played during Thursday's 8-0 White Sox whitewash of the Orioles at U.S. Cellular Field, Omar Vizquel left the game with what was called an upset stomach.

That queasy feeling must have come from something the third baseman ate earlier, because it certainly wasn't induced by his team's near flawless play in the series finale, which kept the White Sox 3 1/2 games behind the Twins in the American League Central.

Edwin Jackson (2-0) saved the bullpen with eight innings, and he decided he might as well dominate the Orioles (45-83) while he was out there. The right-hander didn't allow a hit until the fourth inning and gave up just three for the game.

In support of Jackson, the White Sox offense knocked out 14 hits and recorded their 11th game of 10 or more hits in the past 12. It was a much needed victory, ending a stretch of five consecutive series losses that began back at Camden Yards from Aug. 6-9.

"This is a team of professionals," said Jackson of his squad after surviving consecutive series setbacks to the Orioles, the Twins, the Tigers, the Twins again and the Royals. "There are a lot of guys in here who have won before and know what it takes to win.

"We don't need to put pressure on ourselves or come in and stress. The mood has been the same through the good stretches and bad stretches as long as I've been here. That's always been a positive, when you have a team whose confidence hasn't gone anywhere."

Jackson's confidence seemingly has skyrocketed since coming over from the D-backs in exchange for Daniel Hudson at the non-waiver Trade Deadline. He fanned 10 on Thursday, marking the first time in his career where Jackson posted back-to-back starts with double-digit punchouts.

Of course, the last official start for Jackson came on Aug. 14 against Detroit. But he also had a seven-pitch outing against the Royals in Kansas City on Friday night before the game was delayed and eventually postponed.

Eleven days in between trips to the mound seems to agree with him.

"As a professional, you have to deal with it," said Jackson, who walked only two. "You don't have time to make excuses. You have to keep a mind frame like you are on a regular routine. It's definitely a lot of rest, but it's just one of those things."

"You look at all the good pitchers through baseball. They all pitch off their heater and get ahead in the zone with their heater, and that opens up other pitches," said Baltimore first baseman Ty Wigginton. "And any pitcher that comes out and does that, it's tough as an offensive team."

Six different White Sox players came up with at least two hits off of Baltimore starter Jake Arrieta (4-6) and two relievers. The two hits for Paul Konerko raised his average to .315, while A.J. Pierzynski's double and single in three at-bats jumped his average up to .254.

Alex Rios knocked out three hits in a game for the first time since a July 2 contest against the Rangers, and added his 18th home run and 26th stolen base. It was a good turnaround as a team after Brian Matusz shut down the offense on Wednesday, and a good bounce-back effort for Rios, who entered the game hitting .225 in August.

"Guys are off suicide watch around here," said Juan Pierre. "We got some guys and they get no hits, it's the end of the world to them. But I'm glad to see guys with good at-bats more so than the hits. We had good at-bats throughout the lineup, made the pitcher work, throw pitches and collectively, offensively it was a great game."

"Every time Rios starts to try to do too much with the ball like everybody else, then he fails," said White Sox manager Ozzie Guillen. "But I'm glad he picked it up today. I know how the players feel when they struggle. I know very well. He wasn't feeling good the last couple of days."

Pierre also picked up his 50th stolen base, making him the 11th player in White Sox history to accomplish such a feat and marking the 13th time in franchise history it has been reached. Luis Aparicio hit that level in three seasons.

"Our ultimate goal is to get the 'W,'" Pierre said. "Like I said, I don't really put too much emphasis on personal achievements, but it's nice because I do take pride in stealing bases."

The victory momentarily took the focus off of the White Sox great Manny Ramirez waiver pursuit, and set the club up with a little momentum as the Yankees and their 78-49 record come to town this weekend. It might make Ken Williams sleep a little easier and feel good about his team.

Then again, it doesn't take much to build the general manager's confidence in his charges, as presently assembled.

"They'll give me confidence by stringing together some wins," Williams said prior to the victory. "It's not the time to have confidence or anything other than just watching and having confidence that you have a team that's competing right now and you got a chance to win a division.

"When we started Spring Training, we hoped that we'd be there and we're here. We just have to capitalize off it. We got to win games like last night when the team in front of us was losing, and that makes you feel a lot better when you go to sleep."
You know things are going your way when even a player's puke becomes a cute anecdote.
While the Manny Ramirez race intrigues me, here's hoping that KW gets an arm for that beleaguered pen. Otherwise Ozzie will be available for the Cubs' job on 10/01/10.