Once again we've made it to Saturday without the world blowing up, no occasions of human sacrifice have been reported in Chicago and - as of this writing - nothing new has collapsed at the Metrodome. One fun bit of news is that our Annual Holiday Cookbook was released with little fanfare and has already garnered over 15,000 downloads
Some people are preparing for the Christmas Holiday next weekend by working out ways to do no work from now until then. Bosses all over the world are going to have to deal with wildly distracted employees and greatly reduced productivity. Seasonal office parties will result, as they do every year, with (at least) one person looking for new employment. Despite generations of proof contrariwise, there's always the one plebeian who thinks mooning the boss is funny or that getting caught having sex in the storage room with someone else's spouse is a good idea.
They're always wrong, but they do it anyway.
So it's nice to see that one thing is still a shining example of hope and sanity. Naturally, I'm talking about DAN POMPEI'S mail bag at the Sun Times. As is our wont, this is being edited for content. If you want to read the whole thing just click on Dan's name and have fun.
Q: Olin Kreutz has been a solid starter for 12 years and been a part of the team for 13. Has any Chicago Bear player ever held one position on the offensive line for as long as Kreutz? Also who are the players that have if any?

A: George Trafton and Keith Van Horne played center and tackle, respectively, for 13 years each. George Trafton played center for 12 seasons while Stan Jones and George Musso logged 12 seasons while moving back and forth between tackle and guard. Mark Bortz played guard and Jay Hilgenberg center for 11 years, too. Hopefully, I didn't leave out anybody.

Q: I remember reading in an article a few weeks back (I can't remember where), that when [offensive line coach Mike] Tice was hired, he told Bears coaches that if they were going to run a pass-heavy scheme, he wasn't their guy. Of course, they hired [offensive coordinator Mike] Martz, who went pass-crazy for most of the first seven games. The offensive line, particularly pass protection, is obviously the team's weakest link and will almost certainly prevent a worthy defense and special teams from winning the Super Bowl. My questions is this: is there any chance the Bears bring in any additional offensive line coaching assistants next year, a la Anthony Munoz or some such expert, to assist in pass protection coaching? I don't think I've ever seen worse pass protection in 23 years of watching football. --- Shane

A: It's too early to discuss the staff for next year. If the Bears lose their final three games, for example, it may impact decisions about who returns. That said, I expect Mike Tice to be back and I don't anticipate the Bears hiring any other coaches to work under him. In my opinion, the problems the Bears have had up front have been more of a talent issue than a coaching problem. The Bears might be in danger of losing Tice if the offensive line was more productive. As it stands, however, I expect him to come back and continue to develop the players he has while working with new additions. Talk to people around the league and they rave about Tice. As bad as the offensive line has been this year, imagine where it would be without him.

Q: Also, what in the heck has happened to Greg Olsen in the Bears offense? Please, don't give me any lame excuses about Martz' offensive scheme. Olsen is the receiver that gives opposing defenses the most challenging match up, but we rarely seem to take advantage of Olsen's skills, speed, size, etc. Does Olsen, once Cutler's best friend, feel jilted by the Cutler-Martz marriage alluded to in today's paper? --- Seedy Backslash

A: Based on my conversations with Olsen, he's pleased to be Cutler's go-to guy in red zone situations. He may be the team's fifth leading receiver, but he's got five touchdowns, which is two more than any other pass-catcher. He's also made some key third-down catches this season. Olsen may not be putting up prolific numbers but he remains a key cog in the offense.

Q: Chester Taylor seems somewhat like the forgotten man. What happened to the concept that he and Forte' would share the load? I do see that they use him for short-yardage situations, but using him more often on screens or short yardage, third-down plays would make a bit of sense. Of course, if they only put him in on third and shorts, the opposition can key on him and stuff the run, but even then, he'd be harder to stop up the middle than Forte. --- Paul Manter

A: I agree that the Bears haven't found enough way to take advantage of Taylor's abilities. Part of the reason might be that Martz to split out Forte to match him up with safeties in the passing game early in the season and had great success with it. It seemed as if they were trying to get him the ball more against Detroit so Forte could get a break, but that didn't work out, either. As of now, we're still waiting for Taylor's total presence to be felt. Hopefully for the Bears, he'll break out and help win a big game, perhaps even in the playoffs.

Q: It appears that the Bears and the Vikings will be playing their game at the University of Minnesota's football stadium. Obviously, this will present a few challenges and several issues will need to be addresses before the Vikings get the field ready for Monday. The biggest question that I have in regards to this is will the Vikings be able to get the speakers that they use in the Metrodome to artificially pump up the crowd noise installed and working at the game's new location? --- Jon S.

A: According to my sources, the Vikings are working night and day to bring the speakers to the new site. If they are unable, they are training dogs in the neighborhood surrounding TCF Bank Stadium to howl on cue when the Bears have the ball. Obviously, I'm kidding. But the new site will offer more than the same old challenges of playing in the Metrodome. Oftentimes, NFL games are played in sterile environments, especially in places like the Metrodome. I'm looking forward to the new venue. It will be different, if nothing else.
Because the game is being played on NCAA turf there will be no alcohol served and none allowed in the stadium. Having been to Minnesota a time or two in my life, I imagine this will be as strictly enforced as the no fishing off the head of a giraffe law that's been on the books here for the last century or so.
Maybe even less so.
CLICK HERE TO FISH OFF THE GIRAFFE
Follow us on Twitter!
Tweet
Aww, you is such a kewt witto bear. Let mommy hugs and hugs you. Does witto fuzzy need a scritch? Show mommy your belly. C'mon, be a good fuzzy wuzzy and show momums your belly. Awww, you so kewt! Let mommy scritch your belly!
While that sort of blather may be wonderful when mommy is talking to an infant, I'm not exactly sold on it when it comes to an NFL coach talking to his players.
Lovie Smith has long been regaled as the softest coach in the NFL. His reputation for pampering players and preparing them to play flag football each and every week has always just been a given. It's why players love him so much.
Yes dey do, they wuvs their witto Wuvvie.
Sorry. Once you get started it's kind of hard to stop.
Anyway, RICK TELANDER at the Sun Times reports that, faced with a 3rd string QB and a team on the ropes, Lovie's once again busted out the team Pampers.
They just don't make roofs like they used to.

And weirdness follows.

For instance, when the roof of the Metrodome in Minneapolis — home to the Vikings — caved in Sunday from the tons of snow on top, everybody's first thought had to be, or at least mine was: What if Brett Favre is under there and this is how his career ends!

Shortly, we got the Vikings moving their scheduled Sunday home game against the Giants to Monday night in Detroit's Ford Field — the Motor City being a Minneapolis suburb where, by God, they still make sturdy stuff!

Then, the Bears, who play the Vikings this Monday night, are told they, too, will play the snow-forsaken team in Detroit.

But, wait a minute.

Minneapolis — the entire Great White North — confers.

No!

The Bears will play the Vikings in the frozen-as-liquid nitrogen and closed-for-the-winter TCF Bank Stadium on the University of Minnesota campus.

Just need teams of volunteer snow shovelers, plows, tractors, blowtorches, sled dogs and St. Bernards with brandy casks under their chins.

The Minneapolis forecast for Monday? High of 18, low of 5, chance of snow, wind chill down to minus-18.

So here I am Thursday afternoon inside the Walter Payton Dome on the grounds of Halas Hall, watching the Bears prepare for the ensuing snowy, dark and deep event, and they're running around in orange shorts in 68-degree weather!

What the ... ?

''As far as the field goes,'' said Lovie Smith ever so calmly afterward, ''it really doesn't matter.''

Yeah?

Tell that to your players who were turned into human skate guards by the visiting Patriots on Sunday on just such a field.

I mean, moving forward, when I want to mentally cool down during a Chicago summer heat wave, I'll conjure up the image of Bears safety Major Wright face-planting himself in the ice and snow at the heels of galloping Patriots wide receiver Deion Branch.

''There's no reason, really, to talk about it a lot more,'' Lovie said of the outdoor issue.

Ha!

The Bears have proven that they don't thrive in ''Bear weather.'' In truth, they act like real bears when it's cold and miserable out; they partially hibernate. And you know what? Real bears enjoy summer, when they can paw up blueberries and gorge at city dumps.

Yes, it's also true, the Bears play terribly in the Metrodome, having lost seven of their last eight games there.

But ding-dong, the Dome is dead! And playing at Ford Field would be a fine, neutralizing site.

But not only aren't the Bears protesting the move to TCF Bank Stadium, they're kind of shrugging it off.

''There's really no reason to protest right now,'' said Bears player rep Robbie Gould as he walked off the practice turf in the Payton Center. ''If it's ice-covered, I'm sure the NFL will make the right decision. I really don't think a lot of players are thinking about it. Our biggest focus is worrying about the Vikings.''

Of course. Of course.

Who's going to be the Vikings' quarterback? That's a huge deal.

Will it be some hamstring-limited human named Joe Webb (known to his mother and certain scouts), out-of-the-loop, has-been Patrick Ramsey, or even the brutalized and mutating-before-our-eyes Favre, who lurches onward, no end in sight?

''You would like to know,'' said Lovie calmly.

Help.

No matter what the other uncertainties, the Bears — how can I put this gently — should be practicing out in the crap they'll be playing in Monday night!

''We're going to practice at least one [time] outside,'' said Lovie, calmly, when this was mentioned to him by yours truly. Can we agree this man is to calm as an orange is to orange?

This isn't how the Patriots, the best team in the NFL, do it. Why are they so good in the snow?

''Because we practice in it, to tell you the truth,'' said quarterback Tom Brady. ''We don't go in the bubble very often. If it's windy out there, we practice out there. If it's snowy, we practice in the snow. If it's raining, we practice in the rain.''

I am reminded here of Super Bowl XLI on Feb. 4, 2007, when Smith's Bears were whipped by the Colts 29-17 in a steady Miami downpour. Bears quarterback Rex Grossman looked uncertain. Colts QB and Super Bowl MVP Peyton Manning didn't, having practiced with a ball soaked in a bucket of water during the week.

Who knows if any of this is relevant?

The Bears are unknowable, unpredictable, as impenetrable as their coach.

Does it matter that they have 33 players on their roster who went to college below the Mason-Dixon Line?

''I've never played in cold before,'' said wideout Johnny Knox, from Abilene Christian by way of Houston. ''Being out there and playing is fun.''

Then he amended: ''It's a little fun.''

And a lot weird.
Even Vegas is baffled by this game. As of this posting, they've pulled the game off the board.
While, at first glance, this looks to be a massacre, it devolves rather quickly when you look at the Bears record in the snow. Or rain. Or wind. Or .....
Simply put, this game's going to come down to Adrian Peterson versus Matt Forte.
Who're you gonna pick?
CLICK HERE TO GET ALL CUTE AND CRAP
Follow us on Twitter!
Tweet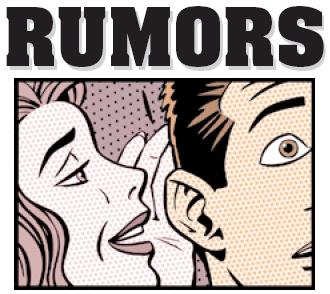 This week the internet has been seething with rumors of deals that all end with Carlos Zambrano being traded to the Yankees. Granted, all the rumors appear to have been started by the New York media, but that's neither here nor there. What matters is that many people are taking them seriously. Talk shows and Cubs fan blogs are awash with people weighing in both pro and con.
Just FYI, Cubs' fans, the Ricketts really don't give a darn what you think. Would any caring owner foist a statue of a noodle on their fans? Worse yet, in a city renowned for its Italian restaurants, it's a noodle covered in American cheese.
Anyway, on a day when the Cubs appear to have brought back Kerry Wood and the Sox snagged Jesse Crain from the Twins, all Chicago fans seem to be talking about is Big Z's impending status.
But, as STEVE ROSENBLOOM reports, fans are forgetting one tiny fact; Big Z isn't going anywhere. Nor should he want to.
After losing prized free agent Cliff Lee to the Phillies, Yankees general manager Brian Cashman reportedly will investigate the availability of Cubs nutbag Carlos Zambrano.

Wednesday, Brian. He was available Wednesday. Wednesday, July 14.

Problem was—and is—Zambrano won't waive his full no-trade rights. It's the kind of contract perk that general manager Jim Hendry gave everybody who stopped by the Cubs money buffet, a clause that reeks of stupidity and weakness on the part of both the player and the team, and here's why:

If a player is getting $91.5 million, he ought to be both good enough to earn it and strong enough to deal with the potential inconvenience of getting traded if, say, he really isn't good enough to earn it, right, Carlos?

But no. The still mystifyingly employed Hendry gave every player everything, which meant Zambrano could go crazy and stink but the Cubs couldn't get rid of him or his $18-$19 million a year.

Quick, someone wake up Tom Ricketts and tell him that just because Zambrano has no-trade rights doesn't mean Hendry also does. Same goes for team president Clown Kenney.

Zambrano has refused to waive his full no-trade rights, though he publicly waffled on whether he would stay or go if asked. It has been reported most recently that Zambrano would not waive his no-trade rights because he likes the idea of playing for new manager Mike Quade.

Even if Zambrano relented, the Cubs likely still would have to pay about half of the $40 million or so that Zambrano is still due, even to the Yankees. But saving $20 million would allow Ricketts to buy out Hendry and Kenney and start a baseball organization.

OK, so that won't happen. Ricketts apparently isn't smart enough to notice his baseball people have driven this team into fifth place. So, Ricketts would take the money saved on Zambrano's salary and spruce up the bathrooms again, which is about all he seems capable of honchoing at this point, but hey, at least it makes it easier for Cubs fans to find their team.

But here's the thing: The idea of trading Zambrano is not just about getting out from under a bad contract and away from an unrealiable player. It's about the clubhouse and it's about the real reason the Cubs signed Carlos Pena, at least according to Steve Stone.

To back up a bit, former Mets general manager and current Fanhouse commentator Steve Phillips was on the horn during the radio show I do with Mark Grote on Saturday mornings on WSCR-AM 670. We were talking about the Pena deal, and Phillips joined me in wondering about paying $10 million to a guy who hit .196 in a contract year.

Then we got an unexpected call from Stone, the White Sox analyst and smartest baseball man on my television and now my radio. Stone said I was missing the point of the Pena signing, and it was this:

The Cubs signed Pena to provide a strong Latin presence in a clubhouse screaming for something more adult than Zambrano's screaming. But it's more than Zambrano. There's Alfonso Soriano, who supposedly ruined Felix Pie by teaching him every bad party habit. There's Aramis Ramirez, who refuses to dive for balls, and isn't that a great example? There's a history here that goes back to kicking out Mark Grace and turning over the clubhouse to Sammy Sosa, the ultimate team play—no, wait, never mind.

So, in Stone's view, Pena comes to Wrigley with a left-handed power bat and a great glove, but also the right example for Starlin Castro and Geovany Soto and any other kid who suddenly becomes important as the Cubs struggle to stay ahead of the Pirates in the standings while spending $100 million more.

So, for those of you scoring at home, Hendry had to tell Ricketts he needed to pay a guy $10 million to set a better example than the guys Hendry previously agreed to pay almost $300 million.
While Stone may be right and Zambrano may be here to stay, the fact remains that the Cubs are counting on certain players returning to their peak form.
Pena's recent offensive numbers have been, justifiably, maligned, but his defense has also fallen off precipitously over the last two years when he was ranked with negative ratings. Last year he earned a gaudy -5. That's not a Gold Glove, that's concrete. Plus no one knows, as Rosenbloom pointed out, which Zambrano the team's going to get. On the other hand, wondering when he's going to blow up completely and lay waste to any good will he may have generated the last half of the season is as good a reason as any to watch a few games at Wrigley.
I'll take any day before May 1, 2011.
CLICK HERE TO START YOUR FAVORITE RUMOR
Follow us on Twitter!
Tweet
0th? Is that even a word? It's like something from a script from that horrible show Psyche. But, it is nevertheless sadly appropriate. How bad is 0th? It's worse than a remake of Dog Day Afternoon starring Michael Vick. It's worse than getting aroused by the hot chick in the photo only to realize it's actually an old pic of your mom. It's wrong and disturbing on so many levels I don't know where to begin.
Yet, this is the exact position the Bears find themselves in this week. Not only are they worried about whether the Viqueens will be dressed as the Golden Gophers for their outdoor game next Monday night, or - worse yet - have to face the vaunted Golden Gophers' defense, now they have to worry about having the worst pass protection in the NFL.
That's no longer just the opinion of fans, now SEAN JENSEN at the Sun Times has the facts to back it up.
And they ain't pretty.
The Bears have the worst pass protection in the league, according to a new statistical index unveiled Tuesday.

Created by Northbrook-based STATS, the New York Life Protection Index measures a team's aptitude in pass protection by using a formula that includes the length of a team's pass attempts combined with penalties by offensive linemen, sacks allowed and quarterback hurries and knockdowns.

The index has been a strong indicator of NFL success, which doesn't bode well for the Bears. The top five teams in the index are in first or second place in their respective divisions. The Indianapolis Colts are No. 1 with an index rating of 90.6 out of 100. The Bears are last at 29.6.

In the last four seasons, teams that finished among the top 12 in the protection index have made the playoffs 63 percent of the time (30-for-48), averaging 10.3 victories. During that same time span, teams with an above-average protection index (54-60, depending on the season) have made the playoffs 55 percent of the time (35-for-64), while teams with a below-average protection index have made the playoffs only 20 percent of the time (13-for-64).

And of the eight teams that have made the Super Bowl in the last four seasons, only the 2008 Pittsburgh Steelers finished outside the top 12. Both the Super Bowl teams last season, the Colts and New Orleans Saints, finished among the top three.

The Bears obviously are hoping to be an exception to that trend.

The best single-game performance this season was by the Colts against the Dallas Cowboys on Dec. 5.

The worst? The Bears' 21-3 loss to the New York Giants on Oct. 3. In that game, the Bears scored a minus-54.5, surrendering 10 sacks.
That Steelers team they're pinning their hopes on? They beat the Cards 27-23 in 2009, so all is not lost.
Then again, while they weren't in the top 10, they weren't 0th either.
Follow us on Twitter!
Tweet
Gone are the pithy witticisms of Ben Dover, Ivana Tinkle, I. M. Longprong (star of stage, screen and pornography) and, the ever popular, Fu King Chinese Restaurant. Those tragedies pale in comparison to what the Big 10 has unleashed.
In fact, they're so bad they remind me of a saying in the music industry; "The artist was signed by the accounting department."
How bad are the names the Big 10 has come up with to designate their divisions? Toko, Nick & I could come stumbling out of a strip club at dawn, get into the wrong car, puke on the helpful cops and, after being escorted to a comfortable holding cell, come up with better names than this.
We are talking bad on an epic level.
Just as a camel is a horse built by a committee, the Big 10's nomenclature for its new divisions is ... oh, hell, you get the idea.
HERB GOULD at the Sun Times makes his first appearance on our front page today with a look at the Land of the Bland the Big 10 wishes us all to enjoy.
We won't, but that's what they wish.
Remember the NFL's Century and Capitol divisions? Neither do I.

How about the NHL's Smythe and Patrick divisions?

Were they in the Campbell Conference or the Prince of Wales?

Can you name one team in the ACC's Atlantic Division? How about its archrival, the Coastal?

Apparently the Big Ten knows the answers to these questions.

Even though it's already mathematically challenged, the 12-school Big Ten apparently didn't want to risk geographic ridicule. So it went fancifully obscure with its new division names Monday.

The Leaders Division: Illinois, Indiana, Ohio State, Penn State, Purdue and Wisconsin.

The Legends Division: Iowa, Michigan, Michigan State, Minnesota, Nebraska and Northwestern.

Study up. There will be a quiz tomorrow.

I can sort of understand why the Bo and Woody divisions weren't going to work for some people. Although, as an alum of Wisconsin (B.A.) and Northwestern (M.S.) who writes about Illinois, I would've had no objection to honoring actual legendary leaders from Michigan and Ohio State.

No question, the X and O divisions would be too plain, but I wouldn't have minded the Black and Blue divisions.

My favorite option, though, would've named the divisions Bump and Grind, a salute to the physical tradition.

That said, there's a reason sports leagues always drift back to geographical designations.

They're easy to remember, they don't have to catch on and they don't go out of style.

Does it bother anybody that Dallas is in the NFC East while St. Louis is in the West? That Indianapolis is in the AFC South while Miami is in the East? No.

The Big Ten will split into divisions, for football only, next season, when it welcomes Nebraska into the league.

The division winners will meet in the first Big Ten championship game in Indianapolis next December.

In coming up with the Leaders and Legends divisions, commissioner Jim Delany said, ''We involved many thoughtful, dedicated professionals, and we listened to many ideas from our member schools, alumni and fans.''

It's a shame they spent all this time coming up with Leaders and Legends, time they could've used on something important.

I could've showed them an easy way to come up with division names.

I'm no artist, but I can draw the states free-hand. I did that after hearing about the new division teams, and it took me about 30 seconds to realize what the names of the divisions ought to be. Are you ready for this?

East Division: Illinois, Indiana, Ohio State, Penn State, Purdue and Wisconsin.

West Division: Iowa, Michigan, Michigan State, Minnesota, Nebraska and Northwestern.

I know. Wisconsin and the two Michigan schools aren't geographically correct.

My response: There are 12 teams in the Big Ten. Deal with it.
Silly Herb, using logic and common sense. That'll never fly. Then again, I'm not sure any of us could survive the level of narcotics required to come up with Leaders and Legends and think they're a good idea.
On the other hand, Herb's idea for the Bump and Grind divisions does offer some wonderful marketing opportunities.
CLICK HERE IF YOU NAMED YOUR CHILD HARRY BALL
Follow us on Twitter!
Tweet