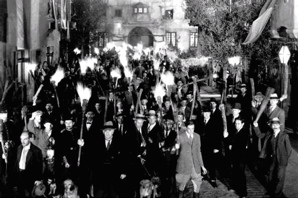 Normally, I am not a fan of mobs. I think flash mobs are stupid and real mobs are scary. I've been caught in both. In the case of the former there were a whole bunch of people doing a very intricate dance which, when finished, was an ad for a battery. I'll not name them for fear of encouraging more such behavior. As to the latter, I was in South America when a riot broke out. After some initial confusion as to what they were rioting about they all decided on "Kill the Gringos," of which I appeared to be the only one. I still have scars from that fun vacation.
However, just as for every journalist there's a Jay Mariotti, for every rule there must be an exception.
I wonder if there's a rule with no exceptions that proves that?
Anyway, I could write about how the Sox went 6-3 on a road trip where Vegas was giving 3-1 that they wouldn't finish better than 4-5 (my check's in the mail), or I could talk about how the Cubs are still in contention even if it is in the weakest division in baseball, or I could talk about my cats but, today, I'm not going to do any of those.
Nope, today I'm going to talk about a little basketball game they held at the UC last night that may have just given Vegas cause to pause. As RICK MORRISSEY reports, the Bull's Mob beat the Heat's queens.
The run might not have come out of nowhere Sunday night, but it did come from the general vicinity of nowhere.

The Bulls outscored the Heat 11-3 to start the fourth quarter without a point from Derrick Rose. That's one way to describe what happened. A better way to put it is that the Bulls outscored the Heat 11-3 to start the fourth quarter mostly because of Omer Asik, Ronnie Brewer and C.J. Watson.

A guy named LeBron James scored the Heat's only points in that run, on a three-pointer. Perhaps you're familiar with him.

This is how it came to pass that the Bulls found themselves up 17 points about four minutes into the fourth quarter at the United Center. And it's probably why they believe they're going to win the Eastern Conference finals. They have the better bench.

In case the Heat didn't get that message, second-stringer Taj Gibson had a one-handed, full-extension, put-back dunk with 38 seconds left.

The final score in Game 1 Sunday was 103-82, and Miami will spend the two off days before Game 2 trying to figure out how that happened and what they can do about it.

They can start by trying to come up with a way to stop the Bulls' bench, which outscored the Heat bench 28-15 and out-rebounded it 14-7. Actually, that's not giving the Bulls' subs their due. They did a lot of their work against Miami starters.

They refer to themselves as the Bench Mob, which isn't very snappy or romantic or whatever else you might be looking for in a nickname. On the other hand, what do you call what the Bulls' bench did to Miami on Sunday? A mob action.

In that fourth-quarter rush, Asik had a dunk, Brewer had two free throws and a dunk, off a beautiful one-handed bounce pass from Watson, and Watson hit a three-pointer as the shot clock expired.

Rose? Who needs Rose?

"We put a lot of pressure on ourselves because when we sub in the game, if we're behind or winning, we don't want to be the reason that we either lost the game or lost the lead,'' Brewer said.

It's clear that Bulls coach Tom Thibodeau has realized what a weapon Asik is on the boards and on defense. It's the third playoff game in a row Asik has gotten major minutes in the fourth quarter. Gibson long ago took Carlos Boozer's fourth-quarter time because of his superior defense. Now Asik for Joakim Noah. So much for Thibs' earlier pronouncement that he didn't want to change a thing heading into the playoffs.

The Bulls' defense was devastating at times Sunday and except for the way Chris Bosh too often maneuvered around the basket unimpeded, very good the rest of the time. There was a stretch in the third quarter when Noah blocked a Dwyane Wade shot, the Heat had a backcourt violation and Gibson stopped a James drive. That defensive lockdown would segue nicely into the bench's remarkable play at the start of the fourth quarter.

Put those two pieces together, and you have a pretty good idea of how the Bulls got here and why they have a decent chance of keeping things rolling. Defense and a reliable bench took them a long way Sunday night.

"We've got confidence from playing our starters all year long in practice,'' said Gibson, who had nine points and seven rebounds. ". . . We've been playing like this all year long.''

The Heat's problems Sunday night looked a lot like their problems early in the season. James, Wade and Bosh didn't seem to be on the same page. James, in particular, looked like an outsider, by choice. At the start of the fourth quarter, he passed up a shot and pushed the ball to Mario Chalmers. Unselfish and dumb, all at once.

James shot 5-for-15 from the floor, most from outside, all under duress. What he saw as he dribbled the ball at the top of the key looked like a wall or a zone defense, take your pick. Luol Deng made him take tough fall-away shots.

"That's what we want [James] to do,'' Brewer said.

The Bulls had 31 second-chance points, the Heat only eight. If that's how it's going to be, Miami isn't going to last long in this series.

"We'll adjust,'' Heat coach Erik Spoelstra said. ". . . Certainly the fistfight under the glass will be a start.''

The last thing the Bulls wanted was to give up easy baskets to start the game. Would monster fast-break dunks by Wade and James in the first minute count? Um, yeah, but the Bulls were able to keep their composure. They had seen almost the same thing in a regular-season game at the United Center and had won that game too.

This time, the Bulls' Big Three of Rose, Deng and Boozer scored 63 points to match the scoring output of the Big Three of James, Wade and Bosh.

The difference Sunday? The Big Four of Brewer, Gibson, Asik and Watson. They're household names mostly in their own households.
Do I believe that Queen James will sit on her tuffet and just whimper into her curds and whey for the duration of the playoffs? Of course not.
The Heat are a very dangerous team with lots of options when their big 3 are on the floor. It's just that after that, well, not so much so.
The Bulls in 5.
You're welcome.
Big Star has already started a thread, so CLICK HERE TO JOIN OUT MOB
Follow us on Twitter!
Tweet


Mountain Man: What do you want to do now?
Toothless Man: [grinning] He got a real pretty mouth ain't he?
Mountain Man: That's the truth
Toothless Man: [to Ed] You gonna do some prayin' for me, boy. And you better pray good.
Weird.
Disturbing.
And back to weird again.
Once upon a time in a major league clubhouse on the south side, an impromptu mannequin sported a baseball bat in a rather awkward anatomical location.
This caused quite a stir for a particular individual.
And now it might just actually become a reality pending the result of an upcoming court date in June.
Some may have given Jay the benefit of the doubt regarding a certain private event that consequently and seemingly ended his media persona career. It was a quick and sudden descent for a dwarf that dared the media to make him even more famous.
Venturing out from under his drawbridge has not brought fortune upon Mariotti, especially when confronted by actual men. He once called for security because he was afraid of being approached by Rick Telander at a ball game. To this date, it has never been properly explained as to why Jay Mariotti was attending a sporting event.
Of course, legend lore is well known (and repeated lovingly here) of his backing down from the intimidating Neil Steinberg at the Sun-Times and engaging an older, indignant Hawkeroo who refused invitation for having his beak tweaked. Jay lost that one as well. Allegedly.
Oh what wonderful times indeed.
And last but not least, let's mention Jay's invitation to gravely ill but infinitely tougher Roger Ebert to "kiss his ass".
God knows what else occurred around these local parts that never made it to print.
So Jay seems to have made his mark of toughness on women.
Literally. Or as to be soon judged by our legal system. Again.
And now whatever is left of Jay's credibility seems to have forever plunged deeper into the dark abyss.
Andrew Blankstein of the Chicago Tribune has the scoop:
Former ESPN sports personality Jay Mariotti has been charged with three felonies -– stalking, domestic violence and assault -– after he confronted his ex-girlfriend the same day a court ordered him to stay away from her, prosecutors said.

He pleaded not guilty Wednesday to the charges: stalking, corporal injury on a spouse or domestic partner, and assault by means likely to produce great bodily injured. He was also charged with two misdemeanor counts of disobeying a court order. If convicted, he faces up to five years in state prison. His next court date is June 1 before Los Angeles Superior Court Judge Keith Schwartz.
Round II of very creepy allegations are rearing ugly heads once more. Jay had his defenders during the first go around. Yes, it is hard to believe but true. Oh what thou shall you say now, Jason Whitlock? And puhleaze, no more podcasts allowing this freak the opportunity to "explain himself" right?
Will the sequel to the Dexter franchise be based on Jay? A burnt out Lohan-esque troll once belonging to the noble sports journalism world, now bitterly unleashing hell and fury upon the opposite sex's ear lobes? Serial murdering of telephones?
So what's next oh great impersonator of Suzanne Stone Maretto?
Eck.
Of course, the facts must be fleshed out before a full synopsis complete with self-indulgent opining and satire can be provided regarding Jay's latest brush with the law.
And such a literary exercise most certainly will provide Jay more compassion than ever demonstrated by his excommunicative condemnations in print and on the air when sermonizing over athletes in trouble with the law.
In the meantime, Jay might consider what he can offer in terms of barter for hairspray products and breath mints. Because the place he might be visiting in the near future will probably exact a steep price.
Jay the Joke is eternally grateful for long time member Big Daddy Kool for breaking this little news item to our message board forum.
Join us. And salivate with anticipation if you must.
And please Bud, just for once, let Ozzie tweet his opinion on the matter without reprisal.
The reckoning has been well earned.
Okay, okay, I'm sorry, I've had other things on my plate recently and haven't been a good Jay the Joker. Please accept my humblest apologies.
Anyway, it seems that baseball fans have been asking really tough baseball questions so I'm here today with some tough baseball answers.
For example, no, Mike Quade doesn't polish his dome. He's naturally shiny. And, yes, Ozzie Guillen can speak English, he just prefers not to.
And, no, the Sox aren't all that good right now, but hope springs eternal. And, yes, Big Z does seem to be cured. We have to wait until he pitches at the Cell for confirmation.
Anyway, let's start with the team that has the most fan questions. CARRIE MUSKAT has all the Cubs all the time.
What are your thoughts on moving Alfonso Soriano up in the batting order? I understand we will likely see power from Carlos Pena and Aramis Ramirez as the season progresses, but Soriano's among the league leaders with 11 dingers and it just seems silly to bury him in the bottom of the order.
-- Chad B., Garrett, Ind.

Soriano strikes out a lot, which is one of the reasons he was moved out of the leadoff spot. Manager Mike Quade has had Soriano bat as high as fifth twice this year, but he also is trying to keep a left-right mix if possible, which is why Pena usually follows Ramirez. The lineup is still evolving. In Derrek Lee's first year with the Cubs in 2004, he began the season batting sixth.

I know it's early, but is there any chance Pena becomes the backup first baseman? With Jeff Baker so hot, why not make him the starting first baseman?
-- Brandon G., Verona, Wis.

Quade is trying to get Baker in the lineup, because he's swinging the hot bat. It's a little early to give up on Pena. He's had good at-bats and has been foiled by the inclement conditions at home. He did hit three home runs in four games, and was 6-for-16 in his last five games.

Why did Blake DeWitt get put on the All-Star ballot at second base instead of Darwin Barney? I don't think DeWitt has even started a game at second this year.
-- Ryan P., Normal, Ill.

Teams submitted their lists of All-Star candidates before the regular season began, and at the time, DeWitt was projected as the Cubs' starting second baseman, not Barney. If you want to vote for Barney, you can write-in his name at the bottom of the online ballot on Cubs.com. And, DeWitt has started two games at second.

With Tyler Colvin's struggles continuing, are the Cubs considering sending him to Triple-A Iowa? And, if they are, who are they thinking about bringing up as a replacement?
-- Mike M., Germantown, Md.

Quade said trying to get Colvin at-bats is the toughest part of his job right now, and that's because the other three outfielders—Soriano, Marlon Byrd and Kosuke Fukudome—are playing well. Colvin is batting .121. Sending Colvin to Triple-A Iowa has been discussed, but whoever would be called up would have the same role as a backup and be used primarily as a pinch-hitter. Among the options at Iowa are Lou Montanez, who was batting .367 with four homers and 30 RBIs in 29 games, and Tony Campana, who was hitting .337 with eight RBIs in 23 games. Neither is on the Cubs' 40-man roster.

How many games have the Cubs won when they score in the first? I feel like it's been happening a lot this year and some first-inning runs would lead to a lot more wins than we have now.
-- Zack H., Burbank, Ill.

Actually, the Cubs are 3-7 when they score in the first inning. They are 9-7 when they score first, and 12-6 when they score four or more runs. When they outhit their opponent, the Cubs are 11-6. Getting some more power would help. They're 6-1 when they hit at least two home runs in a game. The problem is not what inning they get the runs but that they get some runs. The Cubs rank second in the National League with a .268 team batting average, but they're tied for 12th in runs and tied for 13th in RBIs. By the way, the Cardinals, who come to town Tuesday for a three-game series, rank first in the NL in batting average, runs and RBIs.

Your comment about the "W" flags that are raised after each Cubs victory piqued my interest. I was surprised to learn that a new flag is raised each time. What happens to the "used" flags?
-- Eric H., Manila, Philippines

You're not alone in terms of interest, considering the number of e-mails I received. The Cubs do raise a new flag for every win. Some of the "W" flags go to charity events, some are available at the Cubs Convention, and some are kept by the team. They are not for sale or auctioned off
There, now you know.
The Sox are faced with an interesting dilemma. What do they do with a girl like Maria? Ooops, sorry, wrong musical. What I meant is what do they do with Jake Peavy?
SCOTT MERKIN has the answer and it may surprise you.
White Sox pitching coach Don Cooper has worked with five-man starting rotations for the better part of his 24 years in the organization.

Cooper has dealt with a four-man setup on a few occasions, usually with the season on the line. But starting Wednesday, Cooper will make his first foray into the six-man alignment for the foreseeable future.

Jake Peavy makes his official and highly anticipated return from experimental shoulder surgery to pitch the series finale at Angel Stadium. After Peavy, who had a procedure on July 14, 2010, to reattach the tendon that anchors the latissimus dorsi muscle to the rear of the shoulder, Phil Humber gets the call in the series opener Friday in Oakland, followed by Gavin Floyd on Saturday.

The starters' layout isn't completely known after Floyd. Whatever the makeup, though, it will be a new experience for Cooper but what he perceives as a positive one.

"Listen, our goal is to get back going again, No. 1, and I think a key to this whole thing, and it has been ever year, is pitching," Cooper said. "We've got to keep our guys fresh and strong from now until the end of the year to give ourselves the best chance of getting back in this thing."

This new six-man look actually could change before it gets started. Floyd still is experiencing soreness in his right foot after taking a direct hit from an Ichiro Suzuki grounder in Saturday's victory in Seattle, but Cooper believes the extra two days in between starts will help Floyd.

A number of options exist following Floyd.

With Edwin Jackson starting Monday and John Danks pitching Tuesday, they both would be available on regular rest to work against the A's. Of course, Mark Buehrle would be next in line and would have six days in between starts by the time Sunday comes around.

Buehrle also has a 4-13 career mark against Oakland and a 12-5 mark against the Rangers, whom the White Sox face at home after the A's. They are cognizant of keeping Buehrle fresh for the second half, not to mention his 84-52 career mark at U.S. Cellular Field, so they could hold him until Monday.

Flexibility is built in for the rotation due to Thursday's off-day in between the Angels and A's series and the addition of Peavy to the rotation. The White Sox don't have another off-day until June 2, so the six-man would then move into full force.

"What can change that?" Cooper said. "God forbid an injury, but everyone is throwing the ball well. We want to give them enough rest without being too much."

"If we do that, we do it for them," said manager Ozzie Guillen of the six-man rotation. "Buehrle last year, last few years, at the end of the season, he went down. Gavin last year was his hips were bothering him. We just try to protect them and make sure they go there every day, all the way to the end."

Guillen and the White Sox can talk all they want about the six-man format being used to protect the starters, and clearly that idea stands at the forefront of this switch. But the bottom line is Humber made it impossible for the White Sox to stick with five starters.

Humber was the logical hurler to return to the bullpen when Peavy returned, but Humber also has been the team's most consistent starter in 2011.

"It's not fair for us, for him, to say, 'OK, you are pitching good, thank you for coming and good bye,'" Guillen said. "I'm not that type of person.

"I'm not that type of manager. This kid earn it. He throw the ball well. We aren't going to cut loose if someone is doing well."

This plan stands as a work in progress, and general manager Ken Williams certainly will have a huge say in how the starters are used. But the biggest news coming from Monday is that Peavy is returning and Humber is staying.

"I'd love to see him pitch because that's the only reward he's going to get," said Guillen of Peavy. "Since last year, he's been checking doctors and rehab and the bullpens and Minor League games.

"He went through everything. I bet you he can't wait to pitch and stay here and help us every five to seven days."
Wasn't The Sixth Man a story about a dead guy? That doesn't bode well. Oh well, sometimes the sequels are better (thank you Tremors II) than the original.
CLICK HERE TO GET MORE ANSWERS
Follow us on Twitter!
Tweet


Bobby Rayburn: At least you're not one of those diehard, you know, baseball fans, you know, really.
Gil Renard: Why's that?
Bobby Rayburn: Because those guys are losers.
Gil Renard: Aren't the fans what it's all about?
Bobby Rayburn: Sheee-it! I'll tell you something, man, the fans are like women. When you're hitting, they love you, and when you're not, they just as soon spit on you as look at you!
It has been awhile since there has been a front page post.
I have about 30 minutes to kill. Let's give this a shot. So we will gather around the hot stove. And of course discuss baseball. And some other stuff.
This website/blog loves baseball more than sports itself. Yes, that is a direct shot aimed equally at both the White Sox and Cub$.
In short, I think both teams stink. I am an eager participant in the social networking revolution. My attention span grows shorter by the day. I pay attention to losing baseball with the affinity of a bored ferret on a hamster wheel. I have no patience for defensive lapses, alibi laden lousy pitching or terrible hitting with runners in scoring position.
I don't care that it is spring. I don't care that the bats have not "heated up". And I don't care about stiff sore shoulders on the pitcher's mound. I don't care that Mike Quade feels really good about managing a team that loses more than it wins. Nor do I care anymore that Ozzie has no answers to why his club embarrasses itself nightly. Jim Hendry is not fooling me. Nor is Kenny Williams.
Enough hype. Enough empty promises. It is not a way of life for me. I am not all in.
Why?
I don't believe I am alone on this sentiment. There seems to be a lot made of seagulls flying around at empty (or is that half-full?) Wrigley Field. And it is no secret the The Cell always has plenty of vacancy when the club under performs.
It is win now. And win often. If I must tolerate overpaid divas masquerading as professional athletes, then they sure as hell better be winning games. Otherwise, there are a lot of alternative entertainment vehicles to distract me and my wallet instead. More than just Carlos Silva deserve to be exiled out of this town for not delivering on their contracts.
For instance, there is the Chicago Rush. I checked those guys out last week. Believe it or not, the Rush play hard every down. Even when up by about 80 points or so against the New Orleans Voodoo. I'm intrigued enough to follow up next weekend with Jim McMahon's Slaughter all the way out at the Sears Center.
And concussions be damned, Rick Telander. I read your last column on this tiring subject. You cannot have it both ways, Rick. Football increases the risk for brain damage. So be it. This is not news. This is not Pulitzer stuff. The players know the risk. The players complain about being penalized for hard hits. The hypocrisy is too overwhelming to take the subject on such high moral grounds. Hit now. Get paid for it. Deal with the scrambled brains later. Yeah, that sounds harsh. But that is life.
Let's get back on point. By all means log on to the site and vent rage at these opinions. BigBadBill needs the clicks.
There is a pretty big minor league scene here in Chicago. As a customer, I like to be entertained. I like my sports events family oriented. And I like to witness firsthand the spirit of true competition. And I like to leave home with a few bills left in my back pocket.
Now back to baseball. Here is the recap. I'll keep it brief.
The Cub$ lost to the Reds.
And the White Sox lost to the Mariners.
In other words, nothing new. I have nothing to add because I did not watch either game. And no, I was not performing brain surgery or curing the world of hunger. I just did not care.
Tradition demands an excerpt from a professional journalist, that being a real writer articulating intelligent deep thoughts. That is obviously not me.
So here we go. Alan Fuehring, you are now immortalized here at Jay the Joke:
Peoria, IL - The Peoria Chiefs lost two late leads and left the winning run in scoring position four times after the eighth inning in a 5-4 loss to the Clinton LumberKings Friday afternoon. Bryce Shafer walked in the winning run with the bases loaded in the top of the 14th as Peoria fell to the LumberKings for the first time this season. The Chiefs fell to 14-14 on the season and are 2-1 on the current homestand.

For the first time this year, Clinton grabbed the lead before the Chiefs with a run in the fourth inning. Shaver Hansen led off the with a line drive base hit to center and moved to second on a wild pitch courtesy of Peoria starter Austin Kirk. With one out, Stefan Romero knocked a RBI single into left field that scored Hansen from second. It was the first time Clinton has led the Chiefs this season through 48 innings of play.

Peoria evened the game as Matt Szczur recorded his sixth RBI of the season in the fifth off Clinton righty George Mieses. Arismendy Alcantara led off with a single to right field and stole his first base of the season. Later, the Chiefs' shortstop moved to third on Anthony Giansanti's groundout before Szczur singled to center to bring Alcantara home.

The Chiefs used a two-run seventh to grab their first lead of game that started with hits from Sergio Burruel and Alcantara. They both moved up a base on D.J. Fitzgerald's sacrifice bunt before Giansanti recorded his tenth RBI of the season on a base hit to left field that brought Burruel home. With Alcantara on third, Szczur hit a sacrifice fly to deep left field for a 3-1 lead

Clinton did not go away easily however as the LumberKings knotted the game at 3-3 with a two-out rally in the eighth. Matt Cerione singled to center just before Hansen knocked a game-tying homer over the left field wall off reliever Jeffrey Antigua. It was Hansen's first long ball of the season.

Peoria answered in the bottom of eighth with a two-out rally of their own to take a 4-3 advantage. Richard Jones doubled for the fifth time this season just before Smaily Borges singled to right off Clinton reliever Stephen Kohlscheen for a 4-3 lead.

The LumberKings came back in their next trip to the plate to tie the game. Mickey Wiswall hit a ground ball to the Chiefs' shortstop Alcantara who overthrew first base and Wiswall was safe at second. Ramon Morla then hit a line drive double into left-center field that tied the game at 4-4 and eventually sent the contest into extra innings for the fourth time this season.

The Chiefs left the winning run in scoring position in the ninth, 10th, 12th and 13th innings while a runner was lost at third base to end the 11th. Clinton took a 5-4 lead in the top of the 14th inning with Bryce Shafer on the mound as Peoria's fourth pitcher of the game. Romero walked and a line drive by Wiswall broke the arm of base umpire Pat Hoberg putting two runners on with no outs. Morla laid down a sacrifice bunt to advance the go-ahead run followed by an intentional walk to Jabari Blash. With the bases loaded and two outs, Shafer walked Baron to force in the eventual game winning run. With the Chiefs out of pitchers, infielder Anthony Giansanti took the mound and struck out Cerione to leave the bases loaded. However the Chiefs went in order in the bottom of the 14th against Willy Kesler.

Kirk finished the game with 5 1/3 innings pitched in the no decision. He allowed one run on four hits with one walk and six strikeouts. Jeffrey Antigua went 2 2/3 innings allowing two runs on two hits and recording three strikeouts. Marcus Hatley was tabbed with a blown save as he give up one unearned run, on one hit while striking out one batter. Bryce Shafer (0-2) took the loss and allowed one run on four hits in 3 2/3 innings pitched. He struck out two and walked three including game winning run. Giansanti also moved from third base to pitch for the first time this season and struck out the only batter he faced.
This would have worked out a lot better had Peoria won. Oh well. But I am pretty sure those kids played hard and did not make dumb excuses for the loss after the game.
Go Chiefs.
Alan, seriously good stuff. Congratulations. Don't ever get lazy.
Like this post or hate it, I thank you for your time and attention. Feel free to join the arena inside and engage in a little verbal combat. At least we would know you are here.
And one final mentioning, to all the moms out there, Happy Mother's Day. Thank you for not raising us with the same lazy inattentiveness as either the Cub$ or the White Sox. Otherwise, we would still all be living in your basements.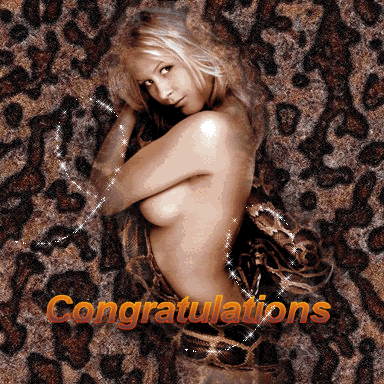 I've been too busy to post lately so the front page has been a little barren. And, when I have had some time it's usually late in the day and there's nothing left to recap. Don't worry, you can always visit the forum to get your fix. But, for this, I'll take a minute out of my busy day to laud a man who got something he very richly deserved.
This just in, bin Laden's still dead.
Here's hoping his 70 virgins are all named Bruce and have prison tats.
Oh, okay, I'm not cruel, one of them can be named Leroy.
Anyway, back on topic, Tom Thibodeau (think Vinny Del Negro on amyl nitrate), coach of your Chicago Bulls, has been named Coach of the Year.
And, yes, he earned it.
HERB GOULD at the Sun Times has the whole story.
Tom Thibodeau, who led the Bulls to a 62-20 regular season and the No. 1 seed in the Eastern Conference in his first year as a head coach, is the NBA's coach of the year.

"I'm flattered, humbled and honored to receive this award," Thibodeau said in accepting the award Sunday. "But I think it represents a lot more than just me. I think it's more of a team award. This is a team game. You don't achieve by yourself in this game."

He is the fourth Bulls coach to receive the honor, following Johnny "Red" K err (1966-67), Dick Motta (1970-71) and Phil Jackson (1995-96). He's the seventh NBA coach to win as a rookie.

The Bulls still have one more individual award on their minds. And Derrick Rose could receive his MVP award Tuesday.

Asked how he'll celebrate, Thibs made light of his reputation as a tireless worker and detail guy.

"Hopefully, have a great practice tomorrow," he said. "That would be a great celebration for me."

Thibodeau, 53, who was hired last June to succeed Vinny Del Negro, took the Bulls job after 21 years as an NBA assistant coach. His reputation grew on Doc Rivers' staff with the Boston Celtics after the Celtics won the NBA title in 2008.

"I knew the first couple of weeks that he was here that we'd hit a grand slam," general manager Gar Forman said. "Tom's been everything we knew he'd be, and more. We're thrilled that he's here."

Thibodeau's 62 wins leave him tied with Paul Westphal, who won 62 in 1992-93 at Phoenix, for most wins by a rookie head coach.

"I'm happy for him; he's very well-deserving," Joakim Noah said. "Coach is one of the hardest workers I've ever been around. I feel like your coach is your leader. We have the personality of our coach. The city's proud of the way we're playing. The way we play is the way he is."

Luol Deng also welcomed the news.

"He's an awesome coach, a great coach on and off the court," Deng said. "The way we approach things, approach games, you can take that into everyday life, in just being a man, handling your responsibilities. He holds us responsible. Becoming winners, winning 62 games, it just became a habit. We all bought into it. That's how you become a winner."

Boozer closer

Carlos Boozer sat out practice, resting his turf-toe injury for the third straight day. Thibodeau declined to say, but Boozer seems more likely to play tonight than sit.

"He said he's feeling a lot better," Thibs said. "As long as he keeps getting better, that's the encouraging thing."

Deng also was cautiously optimistic.

"He's been able to do more," Deng said. "We still have to put him out there live."

Are the Atlanta matchups better for Boozer, who had trouble with the Indiana Pacers' Tyler Hansbrough?

"I don't know," Deng said. "I don't know if it's a better matchup for me, I don't know if it's a better matchup for Derrick. We'll see how they play us. Every team is going to try something different. Everybody's going to have a different role every series."
We all know the Bulls would be better this year. But I doubt anyone, except you and Charles Barkley, saw this coming.
The Bulls have amazed and, when Noah speaks, amused us all season. Now they're in the second round of the playoffs and looking for a lot more jewelry to festoon around Coach Tib's trophy.
Big Star already started a thread, so CLICK HERE TO RAISE A TOAST TO TOM
Follow us on Twitter!
Tweet