Caleb Hanie was talking yesterday about how he wants to "learn faster." I'm not sure how that would work. Wouldn't he need a new brain for that? After all, the brain we have is pretty much limited as to what it can or cannot do by the time you're an adult. Of course, a boy can dream.
The Blackhawks returned to Chicago to begin their dream of a homestand and ... well, some dreams are best left in the dark. Maybe they were still asleep or something. They were seriously Coyote ugly. In fact, let's just pretend last night didn't happen for them and move on.
In some good news, the Luvabulls look in midseason form.
Okay, on to the dreams of baseball fans.
I have already written about how the Cubs signing Pujols or Fielder would be one of the dumbest moves around for a team trying to compete long term. Tying up 20% to 30% of your payroll in one slugger when the team has so many other glaring needs is just, flat out, stupid. Well, what do I know? According to Gordon Wittenmyer Tom Ricketts has given Theo and crew the green light to go ahead and do that if that's what they want.
Oh joy.
If Theo Epstein wants to sign a free agent such as Albert Pujols or Prince Fielder to a long mega-deal, that will be his call, Cubs chairman Tom Ricketts said Tuesday.

Never mind the Cubs' failures with similar commitments in recent years — or Epstein's in Boston in seasons immediately preceding his hiring as Cubs president.

''Like I've always said, there's one person responsible for making those decisions and one person accountable for those results,'' Ricketts said during a session with beat writers, among several media stops this week. ''So if he believes strongly that's what's in the best interest for the team, then he's got my support.''

Ricketts wouldn't address specific national reports linking the Cubs to both of the top sluggers in the free-agent market.

A recent report suggesting serious interest in Pujols appears particularly specious because of the Cubs' longer-range goals, Pujols' age, his contract expectations and thoughts among several Cubs insiders.

It looks more like an attempt to stir up the appearance of a wider market for the St. Louis star.

In a wide-ranging discussion, Ricketts also deferred to Epstein on the Carlos Zambrano situation but didn't necessarily back off what he said on national TV in August about having a ''hard time imagining'' Zambrano pitching again for the Cubs.

''I think what Theo said publicly is he's willing to give Carlos a chance to earn his way back on the team,'' Ricketts said. ''It's his decision, and I support it 100 percent.''

Asked if, on the other hand, both sides might benefit from a fresh start, he said: ''Yeah, I think that's a possibility. We'll see. We'll just let things develop over the next few months, and hopefully it gets back to a place that works for everybody.''

Bottom line: Epstein has full possession of the keys to the baseball operation, and Ricketts says it was apparent from early in the evaluation process that he was the right one for that job.

''The fact is, people should be confident that we have a really good front-office baseball team, and they're going to make the right decisions to win next year,'' Ricketts said, ''and make those decisions without sacrificing something down the line.''

Next year?

''You get 25 guys playing hard and working together and who stay healthy, baseball tells you that anything can happen when you get that,'' he said. ''We'll see how the offseason goes, but I imagine we're going to be right in it next year.''

Quirk on board

Former big-league catcher Jamie Quirk, who spent the last two seasons as the Astros' bullpen coach, told Houston media he has accepted the bench-coach job on Cubs manager Dale Sveum's staff, and local sources confirmed that.

Pat Listach, the Cubs' bench coach last season, is expected back as a base coach. Hitting coach Rudy Jaramillo also has been asked to return, and bullpen coach Lester Strode is being retained by the organization.

The Cubs plan to unveil Sveum's staff late this week, including Chris Bosio as the pitching coach.

Santo's time

Yet another selection committee will meet Sunday — coincidentally on the anniversary of Ron Santo's death — to determine whether the legendary third baseman finally gains his deserved spot in the Hall of Fame.

Many consider the vote by a 16-member panel the best chance in a decade for Santo, and the Cubs are lobbying voters with a compelling case for his selection.

''Obviously, Ron belongs in the Hall of Fame, and we're doing what we can to get that message out to the people that have the power to make the decision,'' Ricketts said, ''and we're hopeful they'll see it that way come this weekend.''
I left the two unrelated blurbs in for a reason. First so Cubs fans will know who those guys on the bench are and, second, because this whole Santo thing irks me to no end. I have long held the position that he should be in the Hall of Fame. His numbers, at his position in his era, make him one of the elite players in the history of the game. The fact that he meets all of the intangible requirements should have hastened his induction. So what makes him a better candidate now that he's dead? Because that is what everyone seems to be saying.
Anyway, back to Theo. I sincerely doubt he has more than a cursory interest in either player. If the right deal fell into his lap then God speed and enjoy. Otherwise, it's back to reality, back to life.
To quote Cubs fan and and Chicago music legend, Mr. A.L.I.
So, while all this is happening north of the Madison line, what's going on to the south? According to Mark Gonzales the Sox are going all out. As in out of contention, out of relevance, out of caring .....
On the plus side, there's going to be a lot of cheap seats this year.
The White Sox announced the formation of a 14-game ticket plan Tuesday and that 48 percent of their full and split-season ticket packages will cost an average of less than $30 per game in 2012.

That revelation could coincide soon with the slashing of a bloated payroll with important decisions awaiting them.

Left-handed ace Mark Buehrle — one of the top free agent pitchers — is expected to decline the Sox's salary arbitration offer by Wednesday night's deadline. That won't be a shock because several teams appear willing to give Buehrle a multi-year offer that could match the $14 million annual average salary of his last deal.

But the shortage of prime free agents next winter also could dictate the Sox's trading of left-hander John Danks, 26, unless they can sign him to a long-term extension. A rotation without Buehrle and Danks would seem extreme, but the Sox could sense that now is the time to get a high return for Danks from prospect-rich organizations such as the Yankees or Rangers.

Losing Buehrle to free agency and trading Danks wouldn't cut into the Sox's current obligations of $91 million to 13 players, but they could cut more salary and gain more youth by dealing pitcher Gavin Floyd (who will earn $7 million in 2012 with a $9.5 million team option for 2013) and All-Star left-handed reliever Matt Thornton (who will earn $12 million over the next two seasons).

Right fielder Carlos Quentin, who is in his final year of arbitration, could be shopped again. The Reds have a need for a front-line pitcher like Danks and a right-handed power hitter like Quentin, and the Reds have plenty of prospects that could help the Sox.

The payroll trimming seems even more essential, based on the Sox's financial formula of projected revenues minus projected expenses equal player payroll. The Sox suffered a substantial loss in 2011 as home attendance dipped for the fifth consecutive season with a record player payroll of $127 million.

The Sox's full-season ticket plans have been cut by up to 31 percent from 2011's pricing, and the split 27-game plan will be trimmed by up to 23 percent.

The new "Pick 14 Plan," which replaces the 13-game "Ozzie Plan" of past years, reflects a savings of up to 24 percent from last season's individual game prices.
Does cutting ticket prices necessarily mean they're slashing the on-field product? No. It could be a way to get booties in the seats and hope they spend more on concessions and so on to offset any losses. Or it could be a grand thank you gesture to the long suffering fans, such as me. After all, we haven't won a World Series since 2005 and I'm not getting any younger.
But, in that ugly reality place, where I'm forced to dwell, I think we are going to be saying goodbye to the players we wanted to keep and hello to the ones who drove us nuts.
I'm not sure that even cheap seats will entice me to support that.
Now, if someone rational could explain why Ozzie's gone and K-Dub isn't, I'm willing to listen.
Yeah, I know, I'm dreaming.
CLICK HERE TO TELL US YOUR DREAMS
Follow us on Twitter!
Tweet


He's MAD! Mad I tell you! It's gone too far and now he's going to destroy the whole world!
MU HU HA HA HA!!!!!
Just like the crazed wizard in every low buck rip off of Lord of the Rings, Mike Martz seems to be hell bent on schemes of his own design that could result in the death of all around him, even himself, and he doesn't care.
A friend of mine opined that watching Martz' play calling is like watching a fantasy leaguer noodle around on Play Station. I'm not sure he's anywhere near that level of proficiency.
Let's face facts. Martz only cares about making himself look smart. If he has to kill a couple of quarterbacks along the way, well, such is the price he's willing to pay.
Neil Hayes has had some time to think about everything and he's come to the conclusion that Martz is ready to be fitted with a nice jacket with straps in the back.
They hold the elevator so assistant coaches in the booth upstairs can get down to the locker room after a game. The Raiders' assistants were long gone. Seconds passed, then minutes. Finally, a security guard at O.co Coliseum knocked on the door and reminded Mike Martz that the elevator was waiting.

The Bears' smiling offensive coordinator emerged, briefcase in hand, so seemingly carefree that you half-expected him to break into song.

His quarterback's first NFL start was a disaster. All Caleb Hanie had to do Sunday was not turn the ball over and the Bears win their sixth in a row. Instead, he throws three interceptions, and the Bears lose 25-20. The game ended with Hanie unable to throw a pass at the ground without drawing a penalty.

A few minutes later, after a disaster largely of his own making, Martz emerges looking like he just had a three-hour massage.

General manager Jerry Angelo and coach Lovie Smith are facing a decision that will help shape the franchise moving forward. Martz's contract expires after this season. They can re-sign Mad Mike and maintain his relationship with Jay Cutler or they can tell him what cameras caught Cutler screaming at Martz earlier this season and start over with a different and hopefully more predictable coordinator.

Compelling reasons can be made in either case.

Cutler's evolution has been as painful to watch as it has been for Cutler to endure, but it was finally paying dividends. It has been decades since the Bears have had a quarterback playing as well as Cutler was before he broke his thumb against the Chargers. Martz deserves credit for that.

The offense had scored at least 30 points in three consecutive games before Cutler was injured. Think about that. The Bears' offense. Thirty points per game.

Just when it was looking like Martz's offense could be a good fit in Chicago after all, a game unfolds like Sunday's. Martz's play-calling was as baffling as ever against the Raiders. A screen pass into heavy traffic when you're already in field-goal range? Really? For every brilliant play call, there are three that make you wonder if they were drawn up after three too many cocktails.

The game plan called for matching Matt Forte up against the Raiders' overmatched linebackers. It made all kinds of sense. Hanie could roll out and throw easy-to-complete passes and let Forte do the rest.

What happened to the game plan?

A time like this makes you wonder if the Bears would be better off with Mike Tice designing and calling plays. Tice was a college quarterback. His son is a quarterback at Wisconsin. He has done a commendable job patching together offensive lines the last two years and is deserving of a promotion. Surely he would realize when it was time to run the ball and kick a field goal.

Stability might be best for Cutler. He should be consulted. His input should carry weight. If that means outsiders say the inmates are running the asylum, so be it.

The roster has been remade with his offense in mind. Greg Olsen is gone. Martz has played a major role in selecting quarterbacks in the last two drafts. To hire a new coordinator means reshaping the roster once again. The new guy might not like fifth-round pick Nathan Enderle. He might want a tight end like Olsen. It would mean learning a new offense, starting over.

Winning in Oakland isn't as easy as it was a few years ago. The Raiders are improved. People should be able to separate themselves from their jobs regardless of how consuming it might be. Nobody expects a coordinator to stomp around or sulk after a loss no matter how questionable his game plan.

But seeing Martz on the brink of whistling a tune while Bears and Raiders were shaking hands at midfield was strange indeed.

The elevator is waiting. After games like that, it's difficult to decide whether Martz should get on or off.
I had a boss once. It was obvious to even the mail clerks that the company was going under. Resumes were flying out the door on a daily basis. But the boss never once looked flustered. He'd driven the company into the ground, 30 people were about to end up on the streets and he'd walk around whistling. It finally hit us, he had his and didn't really care about anyone else. I think of him every time I watch the Bears play.
Of course, no rant about the Bears would be complete without a Xanax induced speech from Lovie Smith. Brad Biggs takes a look at the Bizarro-Mirror-World inhabited by Smith.
Prepare to shake your head a lot.
I mean a whole freaking lot.
The Bears made the only choice they could on Monday when they talked about the positives that came out of Caleb Hanie's first NFL start in Sunday's loss to the Raiders.

They are part of a growing field of NFC teams competing for two wild-card playoff berths and have Hanie running the offense for the foreseeable future while Sunday's opponent, the Chiefs, considers a move to Kyle Orton, the man the Bears made a play for last week.

Hanie passed for 254 yards and two touchdowns and ran for another 50 yards in the 25-20 loss in Oakland. He also threw three interceptions and the question the next day was whether the Bears made all the right choices with Hanie, a fourth-year pro who had thrown 14 regular-season passes entering the game.

One of the interceptions was by linebacker Kamerion Wimbley on a throw-back screen to tight end Kellen Davis late in the second quarter. It led to at least a six-point swing as the Bears had reached the Raiders' 7-yard line and Oakland converted the takeaway into a 19-yard Sebastian Janikowski field goal with two seconds remaining in the first half. It could have been a 10-point swing with the Bears offense that close to the end zone.

But offensive coordinator Mike Martz's call for the screen on second-and-1 isn't the only appropriate second-guessing. It's also fair to wonder why he didn't lean on running backs Matt Forte and Marion Barber more.

Up until the final two drives of the game, when the Bears were working to erase a 25-13 deficit, Martz called 22 handoffs and 34 pass plays. In the first half, there were 13 runs and 20 pass plays, a ratio you'd expect to be inverted when considering the success the offense had finding balance during a five-game winning streak with a healthy Jay Cutler at quarterback.

"We still did some good things, still running the football and then at times being productive in our passing game," coach Lovie Smith said Monday. "We felt good about what we were doing for the most part. We were right in the football game, there was not a lot of damage done even though we had a couple of interceptions that first half. But after that we really settled down.

"When you are playing a player for the first time, there has to be a first part that we need to get through for him to see 'Yeah, I can do this.' He had a lot of confidence coming in, but we needed to get into the game to really see that, and I think he was able to do that."

Wouldn't running the ball more — Forte and Barber combined for 122 yards on 22 carries — have helped instill that confidence while reducing risk?

"In hindsight do you mean?" Smith said. "No. I think our game plan was good enough to win the game. We all know that swing there at the end of the half. You take that away and it's a different ballgame. We don't give up the long screen pass and it's a different ballgame. I liked our game plan. We just didn't make enough plays this game."

The throw-back screen was blown up when linebacker Aaron Curry diagnosed the play and broke on Davis, who had been blocking Wimbley along the line of scrimmage, before Hanie threw the ball. It's a long-developing play that can suck defenses in but requires patience, timing and awareness.

"It's normally safe," Hanie said. "Because we have blockers going that way for extra guys … but I'll have to see exactly what happened. In my mind it was safe and when I came back to throw I thought, 'We got 'em.' "

"Those things happen," Smith said. "It didn't work so of course you're going to get criticized when something doesn't work. Next time it will."
NOOOOOOOOOOOOOOOOO!!!!!!!!!!
There can be no "next time." That play, and any like it, must be immediately excised from the playbook. Then it, and its idiot cousins, should be burned in the locker-room as proof to the team that they aren't being run through the shredder for no reason.
Then Martz must be darted with Thorazine for his own safety.
It's the Bears only hope for success.
CLICK HERE TO DISCUSS EVIL SPELLS
Follow us on Twitter!
Tweet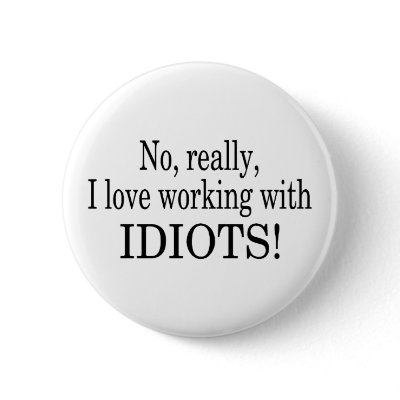 Just sit right back and you'll hear a tale, a tale of a fretful trip .....
Today I am going to talk about two idiots. Only one of them isn't a member of the Chicago Bears. No, my first idiot is my new neighbor. Yesterday morning, around 7 AM, he came out, during the freezing rain, and mowed the lawn around his apartment building. Then, just in case destroying the lawn his landlord had cared for so lovingly wasn't enough, he brought an edger that was set deep enough to drill for oil. I scurried around my place until I found the landlord's number and, finally, got in touch with him.
He laughed and told me to quit waking him up with such silly stories. It took a while longer to get past that. Finally, since I seemed somewhat sane and he knows me, he came over to see. He looked close to tears. He is one of those people who truly cares about his property and takes excellent care of it. That lawn was ruined. I have no idea how they're going to work that out but, if homicide wasn't such a pesky legal issue, I would have brought over some garbage bags and bleach.
Now, to football.
Here's a useful rule of thumb when you're watching a game; if the announcers are making fun of your play calling, you're not doing a good job.
The announcers yesterday went from making fun of Mike Martz' play calling to simply being baffled by it. There are those, including some up here, who think that Martz hates Hanie. I never gave it much thought until yesterday. Clearly there is something wrong with the man, Martz that is, to call some of the most insane pass plays in the history of history with a quarterback on the field who has never done this before.
This was akin to handing your toddler the keys to your Ferrari and telling him/her to go have fun.
Nothing but bad happens there.
David Haugh saw the same game we did and he thinks that Martz is an idiot too.
If Caleb Hanie killed the Bears, and three interceptions left Hanie's incriminating fingerprints all over Sunday's 25-20 loss to the Raiders, then Mike Martz handed him the knife.

On a day defined by regrets, the biggest came with the Bears trailing 9-7 and facing second-and-1 from the Raiders' 7 with 35 seconds left in the first half. Despite a shaky start by Hanie, a drive that settled the quarterback put the Bears in position to kick a field goal and go into the locker room to regroup with a lead they didn't deserve.

Then Hanie made the mistake Martz all but coaxed him into making. Instead of removing Hanie's inexperience from the equation with a safe run, Martz practically dared Hanie to disappoint him with a fancy throw-back screen to tight end Kellen Davis that required a throw across the field.

Hanie lofted a floater Raiders outside linebacker Kamerion Wimbley intercepted and returned 73 yards to set up another Sebastian Janikowski field goal. Suddenly the potential for a Bears' stabilizing halftime lead disappeared and any confidence Hanie had rebuilt vanished into the Black Hole of O.co Coliseum.

"I got it over the first guy and that's usually how it goes in practice," Hanie said, who needs more practice. "It's normally safe."

Alas, there was nothing normal about a game Jay Cutler watched with a cast on his right thumb, but obviously Martz forgot the circumstances. A quarterback whose anxiety caused him to throw two interceptions in his first eight attempts never should have been put in a position to invite a third.

"Every time a play doesn't work, you could say that," Lovie Smith answered when I asked about the play's risk.

Every time a play doesn't work, it doesn't create a six-point swing in a game decided by five. Blaming Martz for Hanie's third interception doesn't excuse Hanie as much as it indicts him. The Bears wanted to show confidence in Hanie he had squandered with poor decisions.

If Hanie was looking like anything but a career backup by then, go ahead and empty the playbook. But when Hanie played the first two quarters in a way that made Bears fans long for the consistency of the Rex Grossman Era, Martz's play-calling must reflect that. You don't ask a new driver to navigate big-city traffic during rush hour on the day he gets his license.

"I was a little antsy early on, too amped," Hanie said. "Not a good time to have a learning experience."

It got so bad I wondered if the Bears would consider "Tebowing" the offense so Hanie's biggest decision would be whether to hand off to Forte or Marion Barber. But Hanie discovered poise, used his feet and showed big-play ability on a desperate fourth-quarter drive that included an 81-yard pass to Johnny Knox.

It came down to the leg of Janikowski, who kicked a team-record six field goals, and the arm of Hanie. One was straight, the other, not so much. For Hanie it was reminiscent of the NFC championship game — excitement tempered by one too many errors.

On the scale of Bears backup quarterback-turned-starters, Hanie's Grossmanesque performance fell somewhere between Craig Krenzel and Brian Griese. He did lead an offense that gained a season-high 401 yards, but too often he led it down a path of self-destruction. Nothing summed up the maddening frustration better than the last play when Hanie bungled spiking the ball and earned an intentional-grounding penalty that ran off the final seconds.

"My fault," Hanie admitted.

He will say that a lot watching the tape. In his debut, Hanie completed 18 of 36 passes for 254 yards and an unacceptable passer rating of 56.9. The Bears will focus on Hanie's second-half numbers when he went 11 of 21 for 182 yards without an interception because they have little choice with Cutler still at least a month away from returning.

Overall, Hanie opened with enough bad decisions to warrant long-term concerns but closed with enough good ones to justify short-term patience because a forgiving schedule suggests it should improve.

Monday threatens to be the longest day of the season around Chicago for Hanie and the Bears. He will encounter doubt and derision he never experienced as Cutler's caddie. The hardest part might be knowing he earned every skeptic.

"I'm not worried about the outside stuff because all the guys on the inside have confidence in me and that gives me great sense of urgency," Hanie said.

One of those guys is Smith.

"Next week you'll see better play from the quarterback position," Smith promised.

It sounded more like a wish than a guarantee on a day nobody stopped the spread of Caleb "Hania" in the Bay Area more than the quarterback himself.
Okay, yeah, one would think that an NFL quarterback would know how to spike a ball. It just seems like one of those things they went over in class once or twice. Maybe even three times.
That being said, if Hanie never throws another cross field pass over two defenders again (actually, 1 1/2 since it got picked), I'll be happy. Well, happier. That's a tricky play for an experienced QB. It should be burned out of the Martz playbook as expeditiously as possible.
Of course, toeing the company line, Sean Jensen reports that the Bears defense only blames themselves for this loss.
They remained united after the game even though they had opportunities to make excuses or point the finger away from themselves.

"We should have won that football game based on the way our offense played," Bears middle linebacker Brian Urlacher said. "We didn't play well enough on defense. We gave up too many big plays. We didn't get enough takeaways.

"That's why we didn't win."

Across the visitors' locker room at O.co Coliseum, Bears defensive linemen refused to take comfort in limiting Raiders bruising running back Michael Bush to less than three yards per carry and providing consistent pressure (four sacks, nine hurries) on quarterback Carson Palmer.

"It was decent," said defensive end Julius Peppers, who had two sacks and three pressures. "But it wasn't good enough to win."

Added defensive end Israel Idonije, "We were able to do some good things but not enough."

The Bears' defense forced the Raiders to settle for six field goals, which allowed Sebastian Janikowski to set a team record. But they weren't satisfied with one turnover — an interception by cornerback Corey Graham for a third consecutive game — or a third-down play conceded with about four minutes left.

The Raiders were only 3-for-15 on third down, but the most important was a third-and-four from midfield. Cornerback Tim Jennings lined up opposite Raiders receiver Louis Murphy. The Raiders' receiving corps was undermanned with Jacoby Ford and rookie Denarius Moore out.

Oakland dialed up a double move as Murphy got behind Jennings.

"First and foremost, great call," Palmer said. "At that point in the game, just a great, [gutsy] call to pull out."

Entering the game, Murphy had one catch for 23 yards. And in the second quarter, the Raiders had been aggressive on a third-and-one play.

"It's a tough pill to swallow," Jennings said. "But I felt I had to be aggressive on it because it was third-and-short. I didn't want to give up an underneath route.

"You don't expect a double move to happen, but that's one where you tip your hat to them. They executed a play, and I didn't."

Raiders coach Hue Jackson said that was a play he had "kind of saved in my pocket."

The Raiders needed everything, especially because the Bears' defense stifled their ability to run the ball.

The Raiders were one of five NFL teams to have more runs than passes entering the game, but they averaged only 2.7 yards against the Bears with a long run of 14 yards.

Urlacher, though, pointed to that crucial fourth-quarter drive with the Bears trailing 18-13.

"We had a chance to stop them, and we gave up a touchdown," Urlacher said. "That's not good defense."

Palmer, for his part, applauded the Bears' defense despite its ranking as the 25th-best unit in yardage allowed.

"People questioned what their ranking was statistically. That's a very good unit that's played together a long time and understands their scheme," said Palmer, who was 21-for-37 for 301 yards with no touchdowns and one interception.

"Once they get backed up against the goalposts in the red zone, they're tough to get in the end zone."

Caleb Hanie lamented his three interceptions, and running back Matt Forte also defended the defense.

"They kept us in the game even though we made a lot of mistakes on offense," Forte said. "If we eliminate those mistakes, play a better game, we probably win that game.

"It was too many turnovers."

But don't expect the Bears' defenders to feel any better.

Urlacher, in fact, flipped the script.

"He'll get better," Urlacher said of Hanie. "I didn't think he did a bad job. He kept us in the game.

"If we played better defense, we win the game."
I, too, expect Hanie to get better. But for everyone who keeps saying that their next opponent, the Kansas City Chiefs, are going to be a pushover, I point you to their game last night against Pittsburgh. If they had a real QB instead of Tyler Flaco they would have won. Their defense is ferocious. And, next week, it will be Kyle Orton leading the offense.
Although I do have to share one post game comment from Dan Hampton; "Caleb Hanie versus Tyler Flaco? That'll set football back 20 years."
Admit it, you laughed.
Here's the deal, either Lovie puts Martz in a sealed container on game day or Bears fans can kiss this season goodbye.
Follow us on Twitter!
Tweet


There was this ugly rumor going around the NFL which claimed you needed an elite quarterback to compete at an elite level. Of course Chicago fans know this is silly hyperbole. I mean, how many Super Bowls did Sid Luckman win?
Zero, kids, he won a big fat zero.
Oh, sure, there will be some Negative Nancies who will point out the Super Bowl wasn't invented when Luckman played. To which I say, that's not the point. The point is he didn't win one.
So there.
And how can I possibly justify that bizarre logic? Easy. I looked to Halas Hall for divine inspiration. And, according to Mark Potash Jay Cutler ain't no big thing. In fact the Bears are going to be just skippy fine without him.
Which begs the question, why did we bother signing Cutler at all?
When ESPN's Michael Wilbon — a fellow South Sider who, like myself, obviously has been scarred by a childhood of Jack Concannon, Bobby Douglass and Bob Avellini — called Jay Cutler the third-best quarterback in the NFL today, it was clear that while we know our football, we are way out of our league when it comes to quarterbacks.

Who are we to say how good any quarterback is? We've seen fewer good quarterbacks in our lifetimes than even Jerry Angelo has — and he's still figuring it out on the fly, and he does this for a living.

By Tuesday, two days after Cutler broke the thumb on his throwing hand against the San Diego Chargers, it seemed like the Bears had lost Aaron Rodgers. By Wednesday, it seemed like Caleb Hanie was replacing Johnny Unitas. Yes, Cutler was playing well when he was hurt. But he was playing better than Jay Cutler had ever played. And he was playing as well as Jay Cutler had ever played for the Bears. Everything's relative. The best quarterback in Bears history is still a guy who threw 137 touchdowns and 132 interceptions in his career.

The Bears are going to miss Cutler. But we're going to miss Cutler more in our minds than the Bears will on the field. In the Bears' five-game winning streak, Cutler completed 57 percent of his passes for 222 yards per game, seven touchdowns and three interceptions and an 89.1 passer rating. Even that five-game sample would only be tied for 10th in the NFL today. Cutler's best rating in that span — 115.9 against the Minnesota Vikings (21-for-31, 267 yards, two touchdowns, no interceptions) — would be Rodgers' 10th best of the season.

No doubt, Cutler was playing well and getting better. And good for him. The Bears are better with him than without him. But it's not like he was carrying the offense on his shoulders. On the contrary, it wasn't until the rest of the offense edged closer to Cutler's level that he started to blossom. It wasn't until Roy Williams ''got his burst back'' that Cutler finally seemed to find that quarterback-receiver groove that can drive an offense to an elite level.

The point is that not only was Cutler playing well when he was injured, the Bears' offense was playing well when he was injured. It's not like Matt Cassel taking over the 2008 Patriots. But it's not like Todd Collins taking over the 2010 Bears, either. It's somewhere in between. And that gives Hanie a fighting chance.

Eventually, anyway. All bets are off at Oakland on Sunday. It's not that the Raiders' 25th-ranked defense is that formidable. But when filled by Raider Nation, Oakland-Alameda County Stadium is a bizarre place where strange things happen. The Chargers had back-to-back punts blocked at Oakland last year. The Denver Broncos were called for 11 penalties three weeks ago. When the Bears played there in 1999, they were called for 17 penalties, the most in one game in the last 67 years.

The last time a quarterback made his NFL starting debut at Oakland, he had a 100.5 passer rating and scored on a 40-yard run and became the talk of the NFL. It's no coincidence that Tim Tebow has played well in both of his games at Oakland (262 yards passing, 196 rushing, three touchdowns, no interceptions). Say what you want about him, but he's as mentally tough as they come.

That will be the challenge for Hanie in his first NFL start. But even if he falls flat today, the shoes he's filling aren't as massive as they might appear. Dare I submit that by the end of the season, the debate will be whether the Bears should stick with a hot Caleb Hanie or go back to a rusty Cutler in the playoffs. Don't discount the possibility. Caleb Hanie is no Cutler. But might be closer than you think.
In other words, go ahead and take the Bears, give the points and plan on retiring on your winnings.
But what kind of man is this Hanie person? Will Chicago fans like him? Will players rally under his banner when things get tough? Does he like waffles or pancakes? These are the burning issues of the day and, hopefully, Vaughn McClure can provide us with answers.
Chargers tight end Kory Sperry paused before offering his least-favorite thing about Bears quarterback Caleb Hanie.

"Caleb loves singing and playing guitar, which is weird to me because he's not really good at either,'' Sperry said. "When he visited me when I was with Miami, I heard him playing and I just wanted to cut the strings.''

Hanie didn't necessarily agree with Sperry's assessment.

"I don't remember playing the guitar for him,'' Hanie said, "but he knows I'm a good singer.''

Hanie and Sperry made sweet music together for four years at Colorado State. When Hanie stepped in as a freshman after starter Justin Holland broke an ankle, fellow freshman Sperry was in the offensive huddle with Hanie.

"We kind of had a connection, so he looked for me a lot,'' Sperry said. "You couldn't tell he was a freshman, not at all.''

Their relationship extended well beyond football. Sperry attended Hanie's wedding when the quarterback got married before his junior year. Sperry never missed the Hanie family's Fourth of July parties on a lake in Texas.

It's safe to say Sperry knows Hanie better than most. But he had no clue his close friend would become the Bears' starter when they talked on the field last Sunday.

"It definitely surprised me,'' said Sperry who, like Hanie, entered the league undrafted. "Once I got off the plane and turned on ESPN, I was excited for Caleb. I love the kid. I was going to call him, but as late as it was, I didn't want to be the one to wake him up.''

Hanie got his wake-up call the moment he was informed about the severity of Cutler's injury. With Cutler expected to be sidelined six-to-eight weeks after right thumb surgery, Hanie will make his first career start Sunday against the Raiders in Oakland.

The Bears' coaching staff and players have expressed confidence in the fourth-year player.

"Caleb, he's just a poised guy,'' receiver Johnny Knox said. "He knows the system. … We're going to stick behind him through thick and thin.''

Poised to perform

Dan Hammerschmidt thought he had figured out how Hanie acquired his football intelligence.

Hammerschmidt, a Colorado State assistant coach and its passing game coordinator, often was approached by a certain die-hard after games.

"Caleb's mom, Karen, she's all about football,'' Hammerschmidt said. "She's right out of that `Friday Night Lights' deal. If Caleb made a bad throw or a bad read, she would come to me in the parking lot and say, `Man, he needs to hit that ball there in the third quarter.' And I'd tell her, `Relax. We'll get it right.' "

Hanie certainly got it right, and not necessarily because his mother — an office manager at Baylor Hospital in Dallas — nudged him all the time.

"She definitely had opinions on the game,'' Hanie said. "She always has been very supportive of me. I wouldn't go as far as to say that's where I get it from.''

Hanie made Hammerschmidt look that much smarter with his tireless study habits and relentless work ethic. The coach recalled the 2006 game against rival Colorado at Invesco Field in which Hanie completed his first 14 passes and finished 20 of 23 for 233 yards and a touchdown to Sperry in the Rams' 14-10 victory. His .870 completion percentage is the school's single-game record.

"And it wasn't like he was just completing all screen passes,'' Hammerschmidt said. "I remember it was third-and-10 late and we needed to run out the clock, and we said let's call all verticals and get after it. (Head coach) Sonny Lubick thought we were nuts. And Caleb steps back and throws a great side pocket ball to the wide side of the field to Johnny Walker, and it was right on the money. He made a great throw over the cornerback's hands to keep the clock moving and help us ice the game.

"That was Caleb for you.''

Colorado State recruited Hanie out of Forney, Texas, because it viewed him as the next Bradlee Van Pelt, a strong, physical quarterback for the school who played one season with the Broncos before Cutler took over in Denver.

The relationship Hanie and Hammerschmidt forged remains strong to this day. In January, Hammerschmidt was in the Chicago area recruiting Plainfield North running back Kapri Bibbs and he dined with Hanie at Hub 51 the Monday before the NFC championship game.

"I asked Caleb, `What do you think about next year?' and he was like, 'I don't know. It's going to be up for grabs.' Then all of sudden, boom, he's in the game,'' Hammerschmidt said. "And then his whole life changes.''

Coaching mentality

No matter how long Hanie plays in the NFL, Hammerschmidt has an inkling of the quarterback's next move, and it won't be following in the footsteps of his father, Robert, as a firefighter.

"He's definitely going to coach football,'' Hammerschmidt said. "I wouldn't be surprised if he goes back to Forney, takes over there and wins 10 games a year.''

Former Bears offensive coordinator Ron Turner saw the same character trait. Hanie's tendency to ask a lot of questions wasn't the aspect that caught Turner's attention.

"Sometimes, he would come into the room and make suggestions,'' said Turner, now the Colts' receivers coach. "That told you he had a good understanding of concepts.''

Hanie performed well in Turner's offense during the 2008 preseason, completing 29 of 49 passes for 321 yards and three touchdowns as an unknown rookie. He made just two regular-season appearances before Mike Martz replaced Turner.

"I love Caleb,'' Turner said. "He has good instincts. He's a very good athlete who makes plays. But he also has communication skills. He knows the game. He picks it up and understands it really, really quickly.''

Hanie isn't afraid to share his football knowledge. He holds an annual quarterbacks camp at his old high school every summer and has considered developing quarterbacks throughout Texas. Forney High School coach Kevin Rush said his former star shared some of the concepts of Martz's complex offense so Rush could implement them within his current team.

Hanie has more important business at hand now. Sunday will mark his first extensive action since the NFC title game, when he stepped in for the injured Cutler and nearly guided the Bears to victory over the Packers.

The stakes won't be as high in Oakland, but the pressure is sure to be intense.

"I know Caleb's going to play well,'' Turner said. "I have a lot of confidence in him. I look forward to seeing how he does Sunday.''

So do all Bears fans.
So,here's what we know; Hanie was terrorized by a domineering mother, had some success as a freshman in college and can't play guitar.
I guess we'll have to wait for a follow up article to find out about the whole waffles / pancakes debate.
CLICK HERE TO ASK WHAT ALL THE FUSS WAS ABOUT
Follow us on Twitter!
Tweet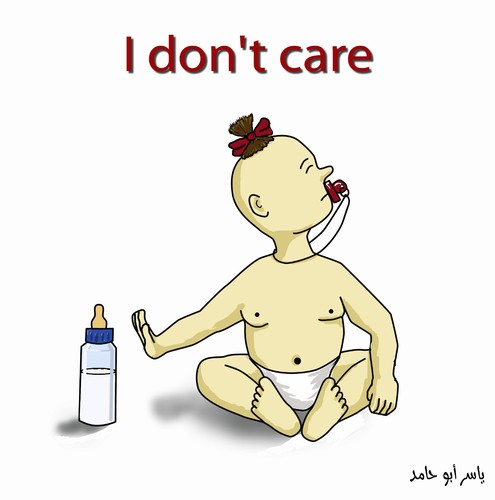 Since 1988 the NBA has added six teams and has created the oddity that there are now more professional Canadian basketball teams, 2, than there are baseball teams, 1. There are those who argue that the NBA has become a victim of its own success. To them I say "nonsense." The NBA got greedy and forgot to pay attention. Yes, the 90's were heady times. You had the Jordan era rocking cash registers all over the world. But he wasn't going to play forever and there really wasn't anyone coming up who inspired that kind of loyalty.
The league tried to pretend there was. They marketed Kobe and Shaq and the rest with a maniacal fury. Kobe turned out to be as cuddly as an angry porcupine and Shaq, for all his good will and talent, scares children. He's also a lousy rapper and a horrid actor.
So what happened was something any first year business major could have predicted. Once the main attraction went away the fans found other things to do. Attendance went down, TV ratings went down, salaries went up (which is just as much the fault of the owners as anyone else) and suddenly the gravy train was stuck in the mud in the middle of nowhere.
A few days ago Howard Bryant of ESPN seriously posited that the only way to save the NBA from itself was via contraction. I'll share a bit of it with you here but strongly suggest you click his name and read the whole thing.
If the NBA wants to save its season and its dignity instead of trying to push the players to the wall, it needs to consider a serious downsize. At least a half-dozen franchises could be folded. When the league was Magic and Bird, it consisted of 23 teams. Then it expanded to Charlotte, Miami, Toronto, Vancouver, Orlando and Minnesota and collected expansion fees from each. The league went back to cities that had failed at basketball—Minneapolis and New Orleans. When Charlotte's initial franchise moved to Louisiana, the city that had failed was rewarded almost immediately with another expansion franchise (echoing what baseball has done in Washington, D.C.—the Senators who moved and became the Twins, the expansion Senators who moved and became the Rangers, the relocated, renamed Nationals).

The NBA, commissioner David Stern in particular, must be bewildered by just how starkly the tables have turned in just less than 20 years. When baseball was mired in a strike and the game was on its knees, Stern was the king of the sports world, considered the best commissioner in all of sports—the owners' man who still had the players' ear. Now in 2011, it is Selig who has shown how to keep a sport in business while the game's business is being done, while Stern uses overheated, inappropriate language such as "nuclear winter" to describe millions of dollars at stake over a bouncing ball.
Allegedly the NBA's players and owners came to some sort of agreement last night to save the season.
Hooray.
While the larger markets are clearly excited, what about the smaller ones? Have you heard of any protests coming out of Oklahoma or Vancouver? The former has its college football and the latter has its vitriolic brand of hockey. In fact, in almost all the smaller markets basketball is an afterthought. And in some places, such as Minnesota, there is no culture to support the game at all. Street ball up there either involves a hockey stick or a baseball bat.
Nevertheless, according to K.C. Johnson at the Trib, the league is going to get back to business without really changing the way it does business.
A marathon negotiating session, another so-called deadline. But this time, a breakthrough: NBA owners and players have reached a tentative agreement to end the lockout.

Even though the players association disbanded Nov. 14 after rejecting what Commissioner David Stern had called the league's last offer before a drastic reset proposal, the main principals from the two sides were at it again Friday in a New York hotel room. And just after 2 a.m. (Chicago time) Saturday came word that a deal had been reached.

Stern and union leader Billy Hunter announced at a joint news conference that a tentative accord had been reached. The league is planning to open the 2011-12 season on Christmas Day with regularly scheduled games that include the Chicago Bulls playing the Los Angeles Lakers.

"We've reached a tentative understanding that is subject to a variety of approvals and very complex machinations, but we're optimistic that will all come to pass and that the NBA season will begin Dec. 25," Stern said.

Plans call for a 66-game season, with training camps opening Dec. 9. The deal must be voted on and accepted by the majority of players and at least 15 of 29 owners (the league owns the New Orleans Hornets).

"We thought it was in both of our interest to try to reach a resolution and save the game and to be able to provide the mind of superb entertainment the NBA historically has provided," Hunter said.

News of the breakthrough was first reported by Ken Berger of CBSSports.com.

"All I feel right now is 'finally,"' the Miami Heat's Dwyane Wade told The Associated Press.

According to an ESPN.com report, players will receive a little more than 50 percent of basketball-related income, which had been a sticking point.

"This was not an easy agreement for anyone," deputy commissioner Adam Silver said. "The owners came in having suffered substantial losses and feeling the system wasn't working fairly across all teams. I certainly know the players had strong views about expectations in terms of what they should be getting from the system. It required a lot of compromise from both parties' part, and I think that's what we saw today."

Stern had said repeatedly that roughly 30 days are needed from a handshake agreement on a new collective bargaining agreement to season openers. Thus, an agreement in principle had to be in place by this weekend, or perhaps Monday at the latest, for the Christmas Day slate to be staged.

"We resolved, despite some even bumps this evening, that the greater good required us to knock ourselves out and come to this tentative understanding," Stern said.

Though the end to the lockout will necessitate a new, 66-game schedule to be drafted, it was a virtual certainty the powerhouse tripleheader of Celtics at Knicks, Heat at Mavericks in an NBA Finals rematch and Bulls at Lakers would remain intact as the openers.

For this to happen, the union will have to re-form for a new CBA to be ratified. In fact, Friday's talks — the second meeting of the week between the sides after a secret Tuesday session — basically began as settlement talks of the respective lawsuits the sides had filed. When the union disbanded, its right to bargain collectively vanished.

However, the hope was that settlement talks would lead to the guts of a new CBA. And the fact former union President Derek Fisher attended Friday's meeting, as well as former Vice President Maurice Evans, was viewed as another positive sign.

The same issues remained: Though it was now accepted the split of basketball-related income will be 50-50, players had rejected the owners' attempts to limit free-agent movement by penalizing teams that enter luxury-tax territory.

The league all along had vowed to receive financial concessions from the players as well as an attempt to achieve competitive balance. It has argued such restrictions on big-spending teams would help this dynamic.

The league technically has canceled games only through Dec. 15.
On the plus side, with only 66 games a team could win every game it plays this season and still not eclipse the Bulls 72 win record.
Thanks to Elliott Harris for doing the math for me on that one.
Of course, this is just a handshake deal that could go to hell in a hand-basket if the players vote against it.
CLICK HERE IF YOU STILL CARE ABOUT BASKETBALL
Follow us on Twitter!
Tweet