We get hundreds of spammers who try and become members. Every now and then one slips through but once they reveal themselves they are gone. Some, however, you want to let through just because they went to so much trouble to try and not look like a spammer. I'm not talking about the Joe Smith fake names. No, I'm referring to the John Paul II's of the world. Or, and I had to laugh at this one, Hilary Clitnone. Suffice it to say that some people have far too much free time.
But, as much fun as it might be to open the forum to ceaseless posts about Viagra and cheap Rolex's, I find that my world is a little saner if I avoid those particular thrills.
But, to paraphrase Dr. Hook & the Medicine Show, there are some thrills you can't avoid.
Yesterday was proof of that. The team with the worst record in baseball took on the studs with the second worst record in baseball and over 30,000 loyal masochists showed up to honor the occasion. It also helped that it was Jeff Samardzija bobblehead day.
The shot of the little kid staring at the bobblehead with a nice mix of terror and confusion on channel 7 was priceless.
Anyway, Cash Kruth was there and bring us a report on all the excitement.
The Cubs hit the win column for a second successive day.

And this one was a real team effort.

Reliever Shawn Camp entered in the eighth inning and stranded the potential tying run on third base and Alfonso Soriano's run-saving catch in the sixth highlighted strong defensive play as the Cubs beat the Padres, 5-3, on Tuesday at Wrigley Field.

It was the Cubs' second consecutive victory after snapping their 12-game losing streak Monday, giving them their first series win since taking two of three from Atlanta from May 7-9.

"It's great, because the last two weeks, 12 games, we felt tired and frustrated," Soriano said. "Now the first two days we're feeling great, because we won two very good games."

Samardzija (5-3, 3.09 ERA) threw seven-plus strong innings, but exited in the eighth after Padres center fielder Will Venable's one-out RBI triple cut the Cubs' lead to one.

Camp entered and got Chris Denorfia to ground back to the mound, Yonder Alonso to line out to a diving Jeff Baker at first base and Carlos Quentin to fly out to left to get out of the jam.

"In a situation like that you just try to limit the damage," Camp said. "After I was able to get that ground ball back to me, that's a situation where you can kind of go for the jugular there."

"Yonder hit a bullet, and it was a great diving play," Padres manager Bud Black said. "There's nothing you can do about that."

Camp's work helped preserve the win for Samardzija, who struck out eight as he turned in his fourth outing of at least seven innings this month.

"Campy was outstanding," Samardzija said. "He did a great job."

Samardzija gave up a solo home run to Quentin in the fifth inning for the game's first run, but helped the Cubs regain the lead the next half-inning. Reed Johnson led off with a single and scored on a double by second baseman Darwin Barney, who advanced to third on a flyout by Koyie Hill.

Samardzija drove in Barney with a broken-bat single into left field off Padres left-hander Eric Stults (1-1, 2.92) to put the Cubs ahead.

"As a pitcher, it's kind of great because you're not expected to do anything," said Samardzija, who has recorded a hit in each of his last three starts. "You're expected to get out, so anything you do beyond that is just icing."

San Diego threatened in the sixth when Stults led off with a double to left-center. After Venable struck out, Denorfia lifted a fly ball into left-center field and Stults took off, but Soriano made a diving catch and threw to second for an inning-ending double play.

The Cubs left fielder's encore was a solo homer off Stults in the bottom of the inning. The home run was the third in the last four games for Soriano, who now has seven in his last 13 contests after going homerless in the season's first 30 games.

"That catch he made was tremendous," Cubs manager Dale Sveum said. "That was a huge, huge play in the game and then it never fails, you come up the next inning and he hits a home run after that."

Soriano's homer proved key as the Padres wouldn't go away. John Baker hit an RBI single in the seventh to give the Padres runners at first and second with one out.

Everth Cabrera followed with a hard chopper to Samardzija. He spun around and fired to second, but the throw was high and forced shortstop Starlin Castro to leap to snare it. Castro missed the bag coming down, but got Cabrera at first on a bang-bang play. Samardzija escaped unscathed, however, striking out pinch-hitter Jesus Guzman to end the threat.

The Cubs added an insurance run in the seventh when Barney doubled, advanced to third on a balk and scored on a passed ball, and in the eighth when Baker singled home Joe Mather.

Camp got the first out in the ninth, and James Russell recorded the last two to earn his first career save.

Chicago is in position to follow its 12-game skid with a pair of firsts Wednesday. A victory would give the Cubs their first series sweep and three-game winning streak of the season.

"We're just trying to get rolling here," Camp said. "We're playing good team baseball the last couple games, and hopefully we can carry it into tomorrow and on the road trip."
That's right North Side loyalists, this team can exceed the accomplishments of last year's version if they win their 3rd in a row today. Last year that feat of derring-do wasn't accomplished until well after the All-Star break. My buddy, the pro scout, said that it's a wonder Samardzija isn't in a home for the mentally ill instead of pitching in the bigs. He can list numerous ways on how the Cubs have messed with this guy's career. He notes that this says more about the make up of Samardzija as opposed to anything the new or old regimes have gotten right.
On the South Side, the Sox took the field and tried to continue to do what they've been doing; just win baby. Adam Berry says "mission accomplished."
The White Sox broke out in a five-run sixth inning Tuesday night to beat the Rays, 7-2, the same way they built up their season-high seven-game winning streak.

"They just kept grinding," White Sox manager Robin Ventura said. "You chip away and you chip away, and you finally kind of break through. ... It's the continuous effort of going up there with the same intent, and it finally pays off."

Ventura was talking about Chicago's five straight hits against Rays right-hander James Shields, but he might as well have been referring to the consistent, focused atmosphere he's created in the Chicago clubhouse—the one that has helped the South Siders win 11 of their last 12 and 15 of 20. They're also in sole possession of first place in the American League Central as Cleveland dropped its game to Kansas City, 8-2.

"People think you get high or you get low, but to be honest with you, nothing's changed from Robin down to the 25th guy. Everyone's the same," said catcher A.J. Pierzynski, whose one-out single in the sixth started a run of five straight run-scoring plays. "Everyone comes here every day and just wants to play and have fun and try to win. ... It's a fun atmosphere to come into every day and enjoy it. Hopefully, we can continue that for a couple more months."

The only unusual aspect of Chicago's sixth-inning rally was the lack of home runs and the absence of a Paul Konerko hit. The first baseman's 14-game hitting streak came to an end Tuesday after he went 0-for-4 with three strikeouts, lowering his average to .386.

But a bunch of base hits, a double and a fielder's choice did the job just as well, as the bottom of the lineup came through. That kind of situational hitting has been key for the White Sox during their current hot streak, as they have gone 31-for-65 (.477) with runners in scoring position over the last six games. That's put them six games over .500 for the first time since the end of the 2010 season and given them their first seven-game winning streak since Aug. 30-Sept. 6, 2010.

Adam Dunn led off the sixth with a walk. After Konerko struck out, Alex Rios singled and Pierzynski scored Dunn on a single to right. Dayan Viciedo drove in Rios with a base hit to left, then Alexei Ramirez doubled to center, plating Pierzynski.

Orlando Hudson recorded the fifth straight hit, an RBI single to right, and Alejandro De Aza drove in Ramirez when the Rays couldn't turn a double play on his grounder to second. Gordon Beckham finally brought an end to the inning before Chicago could bat around, grounding into a force out.

"The one to Pierzynski was down and away and he just went out and got it. The one to Ramirez was down and away and he just went out and got it," Shields said. "I made a good to pitch to [Viciedo], and we were playing infield in, he just found a hole. ... I made pitches, but the bottom line is that it just didn't go my way."

"I knew that we were really going to have to grind it out against him," Dunn said of Shields. "He's one of the best in the game. Anytime you get a guy like that where something kind of goes wrong, you need to take advantage of it."

The four-run cushion was more than enough for Philip Humber, who put together his best start since his perfect game on April 21. The right-hander allowed only two runs on five hits while striking out five. His seven innings were the most he'd thrown since the perfect game, and he walked only one batter after issuing 19 free passes in his previous six starts.

His only mistake came on a first-pitch slider in the fourth inning that Hideki Matsui, who was making his Rays debut, bashed into the right-field stands for a two-run homer. Humber said it wasn't even a bad pitch, just a good swing from a quality veteran hitter.

"We just kind of tried to simplify things. My only goal tonight was let's not walk anybody," Humber said. "More so than giving up a lot of hits, I've just been beating myself a lot. That was something I was kind of proud of tonight, just being able to pound the strike zone, and we have a really good defense and let them do their job. ... Overall, a good start and hopefully something I can build on."

Viciedo padded the lead in the eighth with a solo homer to left off reliever Cesar Ramos, extending the club's streak of games with a home run to 15. That's the longest streak for the White Sox since April 21-May 4, 2004, and tied for the third-longest in club history. The record of 17 straight was set in 2000.

"We're playing good. We're swinging the bats pretty good and getting good pitching," Dunn said. "Anytime any team does that, you're going to have a chance to win every game."
It was good to see Humber being Humber. Especially against a contact hitting team. It was also good to see that fifth inning. I was worried that the Sox were just going to wait for the 3 run blast to score runs. Also, not mentioned in the story was the fact that A.J. and others put on classic displays of how to avoid double plays (taking out the 2nd basemen with a clean slide) and how to drive pitchers nuts (popping on and off the base).
It's those little things that seemed to have gotten lost the last couple of years that win you those extra 10 games you otherwise would have lost. And those ten games caan be the difference between sitting with me buying JTJ membrs beer or playing playoff baseball.
It would be worth a few beers on my part if I got to watch the Sox in the postseason.
I'm sorry, I meant it would be worth a few beers on my part if I got to watch the 1st place Sox in the postseason.
Follow us on Twitter!
Tweet


First off, big ups to Rob Ullman for allowing us to steal 2 images from his "sexy baseball" collection. He's an avowed sports fan and the author of a book that many of you should love called Atom Bomb Bikini. Don't worry Toko, there are no words, only pictures.
So, let me tell you a little funny story about yesterday. After baseball was over I was sitting watching the tube and must have fallen asleep. Figure this to be around 5 PM. At 6 PM I woke up and thought it was 6 AM and that I was going to be late for work. I ran to the john, performed the 3 S' and hit the door on a fly. I got to my train five minutes before it was due. And I waited. And I waited. And I waited. No train. I called Metra. No answer. Finally it was coming up on 8:30, so I decided to go home and work from there. I left my boss a message explaining everything and headed down the ramp. It was then that a car went by with one of those new electronic ads which read "It's 8:30 PM, do you know where your taco is?" I looked at my phone, saw that it was PM, hung my head in shame and went home.
Now my boss will think I'm insane. The only positive out of that is that it really doesn't change his opinion much.
So let's turn our heads, cough and pretend this never happened.
Yesterday the team with the worst record in baseball took on the team with the second worst record in baseball and ... well .... it was pretty much the exciting kind of game you'd expect with that level of talent on the field. Cash Kruth was there and shares the breathless excitement.
The wind on Monday afternoon at Wrigley Field was blowing 24 miles per hour out to dead center, with gusts up to 35 mph.

There was no way to measure the sigh of relief coming from the Cubs' clubhouse after the game, but you can bet it was about that strong.

Left fielder Alfonso Soriano hit a go-ahead two-run home run in the sixth inning as the Cubs put on their most impressive offensive performance of the season, snapping their 12-game losing streak in an 11-7 win over the Padres.

Cubs manager Dale Sveum admitted the victory wasn't just one in a 162-game season.

"Let's not kid yourself. You lose 12 in a row and you finally win ... it's a big relief for all them guys," Sveum said. "It's tough. It shows you sometimes how tough it is to win a Major League Baseball game. To lose 12 in a row—hopefully something like that gets everything going."

Soriano finished with three hits and drove in three of the Cubs' season-high 11 runs, while Bryan LaHair also had three hits in his first multihit game since May 14.

Ian Stewart and Starlin Castro each hit two-run home runs—with Castro's being his second homer in as many days—as the Cubs broke what was tied for the third-longest losing streak in franchise history.

"It's hard to describe what a losing streak like that feels like," Stewart said. "It's almost like when you're hitting and you're not going good, it's like you don't want to hit. To an extent, it feels like you're just going to lose. You're going to keep losing and it's tough, but today was a big day for us. A lot of guys broke out, and hopefully that continues."

With the windy conditions on the city's north side, it was almost a given that something crazy would happen. After all, not only did the Cubs enter losers of 12 straight, but the Padres came to Chicago scoreless in their last 26 innings.

By the time the game was over, two of the National League's worst offenses hit four home runs each—a season-high for both teams. According to Stats, Inc., the eight combined homers were the most at Wrigley Field since the Reds (seven) and Cubs (two) hit nine on July 4, 2010.

"I've been here long enough to know, with a day like this, there will be some runs scored," Padres manager Bud Black said. "Eight home runs? That's not surprising."

The Padres and Cubs traded blows in the fourth inning, when San Diego went ahead, 4-3, in the top of the inning on solo home runs by Chase Headley and Everth Cabrera. LaHair and Soriano answered in the bottom of the fourth with consecutive doubles before Stewart hit a two-run homer to put the Cubs back on top.

San Diego tied the game in the top of the fifth on another home run by Headley, this time a two-run shot, and took the lead on Will Venable's RBI double in the sixth before Soriano's go-ahead home run off left-hander Alex Hinshaw (0-1).

The Cubs added three more runs in the seventh on a two-run homer by Castro and an RBI single by Stewart.

Right-hander Randy Wells (1-1) earned the win, as the Cubs' bullpen allowed only one run in four innings.

"The bullpen, with the way the wind was blowing there ... that's exceptional to just give up one run in four innings," Sveum said.

Although the clubs combined for eight total home runs, the game's first three runs scored via small ball.

The Padres broke their 26-inning scoring drought in the first when Carlos Quentin doubled in his first at-bat of the season to score Chris Denorfia, who had drawn a one-out walk.

Cubs right fielder David DeJesus tripled to lead off the bottom of the inning and scored on a single up the middle by Castro. After Castro stole second, Joe Mather sacrificed him to third and the Cubs' shortstop later scored on a groundout.

Cubs second baseman Darwin Barney and Venable hit solo home runs in the second and third, respectively.

With their losing streak over and the clubhouse in better spirits, the Cubs will look to win consecutive games on Tuesday for the first time since May 13-14.

"We lost [12] in a row, but now it's in the past, so now we have to try to win 10 in a row," Soriano said. "We've got to turn around, because I believe in this team because we're not that bad. So I think that we just have to go play more relaxed and smiling and have fun."
WHEE! FUN! Yes, those are the words fans have been chanting for the last few weeks.
Our blogger NiteOwl found an article by Buster Olney that throws a lot against the wall but does make one valid point. Starlin Castro, and all the other hitters not named LaHair, have taken a free swinging approach at the plate and, as such, suck. I put all of this directly on the useless teachings of Rudy Jaramillo. Sure, when he had the most players in history on steroids (he knew nothing, it was a coincidence), he was a genius. But now that the balloon players have disappeared, he's not looking so smart.
And as much as I love Darwin Barney as a player, anyone who puts on that much muscle in 4 months needs to pee in a cup.
Anyway, the Sox went down to "The Trop" to face "The Rays" and try to win "The Game." Tropicana Field is a nightmare for hitters. Poorly designed, with far too much space from the dugouts to the field and no logical reason to have a center field wall that is flat instead of keeping the diamond shape of the infield. It's just a silly place to play. But the Rays use that home field advantage to their advantage so you have to be alert when you're there. Adam Berry was there and provehe was the best lert for the job.
On March 31, 1998, a day after Chris Sale's ninth birthday, his uncle brought him to Tropicana Field for the Tampa Bay Devil Rays' first game.d

He pitched here once as a reliever in 2011, but his first Major League start in his home state, in the ballpark of the club he grew up rooting for, was far more special.

Taking the mound before "quite a few" of his family and friends, Sale finished one short of Jack Harshman's club record with 15 strikeouts Monday afternoon as the White Sox pushed their winning streak to six with a 2-1 victory over the Rays.

"I don't know what it was like facing Randy Johnson when he was young," said Rays outfielder Ben Zobrist. "But this kid, he's going to be great, and I think he has a real bright future as a starter."

The 23-year-old left-hander from nearby Lakeland racked up the most punchouts by a White Sox pitcher since Harshman sat down 16 against Boston on July 25, 1954. He also topped Pedro Martinez's 1999 record (14) for the most strikeouts at Tropicana Field. But Sale didn't have any idea about the records he was breaking and approaching.

"That's something I'm not really worried about," said Sale, who threw 80 of his 115 pitches for strikes and tied his previous career high of 11 strikeouts after five innings. "You go out there and you try not to focus on all the external stuff that might get in the way of you doing your job.

"It was fun coming here back to Florida when your friends and family are here to watch you and support you. It was a special day. It was awesome."

Sale's dazzling Memorial Day performance was backed by Adam Dunn's sixth-inning homer, his 16th. Dunn hammered a two-run shot to the back wall of Tropicana Field, a no-doubter off Rays lefty Matt Moore.

Moore was impressive in his own right, striking out 10 over seven innings. The highly-touted prospect pitched up to his potential against a lineup that had scored at least nine runs in four consecutive games. Paul Konerko struck out twice and grounded into a double play but managed to extend his hitting streak to 14 games with a ninth-inning single. Konerko went 1-for-4 and saw his Major League-leading average fall to .395.

The 25 combined strikeouts from Sale and Moore were the most since Sept. 30, 2009, when Florida's Ricky Nolasco and Atlanta's Javier Vazquez totaled 25, and the most in an American League game since Pedro Martinez and Steve Trachsel fanned 28 at Fenway Park on May 6, 2000.

But Sale got the better of Moore, becoming the youngest pitcher to record 15 strikeouts since Mark Prior fanned 16 with the Cubs in 2003. The last time a pitcher had 15-plus strikeouts within his first 10 starts—Monday was Sale's ninth—was Kerry Wood's 20-strikeout gem in his fifth Major League start.

"He's special," White Sox manager Robin Ventura said of Sale. "I think that's what you're seeing is him being able to kind of manage the game and know when to go for the strikeout and get ahead and all those things. Really, you look at both of them with Moore, too. You're probably looking at two kids that are going to match up quite often the next few years."

Sale was dominant from the start. He struck out three of the four batters he faced in the first inning, then two every inning until the sixth. His slider was essentially unhittable, and the Rays continued to flail after it, mostly to no avail. He gave up one run in the fourth when Zobrist singled, stole second and scored on Jose Lobaton's single to left field, his first Major League RBI.

Sale struggled to keep his emotions in check when Zobrist was safe at second after being caught on a pickoff move, later calling himself "just an absolute idiot" for losing his cool. He said he wants to avoid letting the situation get the better of him in the future, but he settled in just fine after that.

By the time he was done carving up the Rays, Sale had recorded 11 of his 15 punchouts on sliders and picked up 11 swinging strikeouts. He struck out the side twice and rang up at least two batters in six of his seven innings.

"That was kind of the slider he had last year when he'd come out of the 'pen," catcher A.J. Pierzynski said. "He'd kind of been struggling with it a little bit this year. The numbers don't reflect that, but he hasn't had as sharp of a slider the last couple starts as he did today. It was nice to have all the weapons going."

As well as he was pitching, was there any thought of giving Sale a chance to tie Harshman's record and go for strikeout No. 16?

"He's probably going to have a chance at it someday," Ventura said.
Normally, when a pitcher has had elbow problems, 115 pitches would scare the heck out of me. But his motion has been so much more fluid since they shut him down that I see no room for complaint. Gone is the Kerry Wood like whipping motion across his chest and, instead, he has a liquid release that hides the ball exceptionally well.
High fives to all involved there.
CLICK HERE TO TEACH ME HOW TO TELL TIME
Follow us on Twitter!
Tweet


We'll start with the email:
"Dear Mr. Big Bad:
We know that you like to put up a poem or picture to inspire folks on patriotic holidays. And we know you do so with the best of intentions. But, if it's all right with you, sir, we would prefer to hear about baseball and laugh.
Yours in Iraq,
Name withheld by request"
Well, while I certainly don't deserve to be called "sir," I can see how "mam" wouldn't work all that well either.
All right soldier, I'll do what I can to make you smile and I can guarantee that the Cubs will make you laugh.
Yesterday I went to a party that was billed as "All you can drink" which sounded good to me. What they neglected to mention was that it should have read "All you can drink as long as you can pay for it." Not that I mind paying for my drinks but a little warning in that situation would have been nice. They also didn't have any air conditioning. I know, our esteemed soldier is laughing at my wimpy ass right about now. But what was happening is that I was sweating out the perfectly good booze I had paid for so fast that it wasn't having any effect. I may as well have been drinking water and we all know what fish do in that stuff.
So I left that party, which was a shame since there were smoking hot women there who seemed to enjoy the company of an employed man. But, leave I did to go to my favorite watering hole which had the air on, the games on and, basically, just had it all going on.
No smoking hot chicks willing to give it up but, at my age, maybe baseball's safer.
Carrie Muskat popped on a pith helmet and wet her scarf to withstand the heat so she could bring us a recap of the Cubs' stunning descent into obscurity.
Twelve games ago, Starlin Castro was the Cubs' No. 3 hitter, Chris Volstad was in the rotation, rookie Rafael Dolis was the closer, Geovany Soto was catching, and Kerry Wood was in the bullpen.

Now, Castro is hitting second, Volstad is starting at Triple-A Iowa, Dolis is trying to find his command, Soto is one of three catchers on the disabled list, and Wood has retired.

And, the Cubs have lost 12 in a row.

Pedro Alvarez hit a three-run home run off Matt Garza in the first inning, one of three he served up, to get the Pirates off on the right foot as they cruised to a 10-4 victory on Sunday over the Cubs at PNC Park.

This ranks among the five longest losing streaks in Cubs franchise history, which include an 0-14 start in 1997; a 13-game streak from June 12-25, 1985; a span of 13 from May 30-June 13, 1982; and a run of 12 from April 12-26.

It's featured six one-run losses, seven games in which the Cubs have scored two runs or fewer, and four games in which they've given up three or fewer.

Garza said neither he nor the Cubs are concerned with anything except turning things around.

"We just have to play," Garza said. "We have great fans. They know the game. We can't play it for the fans right now. We have to play for every guy in here and every guy has to pull on the same side of the rope—and that's where we're at right now.

"This is going to test our character as a club. We just have to keep grinding it out and keep grinding it out. We have to keep what's [in the clubhouse] tight and not let it break up. We have to keep fighting and keep fighting, and let it turn. We're not quitters. We'll keep fighting. We'll catch a little roll soon."

During the 12-game skid, the Cubs have hit .236 (94-for-399), scored 33 runs, hit 11 homers, 19 doubles, and one triple. The pitchers have had one save opportunity, and compiled a 5.63 ERA, giving up 64 earned runs over 102 1/3 innings, and 19 home runs.

With the win, the Pirates completed the sweep, their first against any team at home since Sept. 17-19, 2010. The Cubs entered the game with the sixth lowest batting average against left-handed starters—and couldn't put together much against Erik Bedard (3-5), who gave up two hits over six innings. Chicago fell to 1-9 against southpaws.

"We couldn't muster up really anything today," Cubs manager Dale Sveum said.

Garza (2-3) gave up Alvarez's home run in the first, a solo shot by Andrew McCutchen in the fifth, and a two-run blast by Garrett Jones in the sixth over five-plus innings. Garza had only given up five homers over 48 1/3 innings entering the game. It's the first time he's been charged with three since the Orioles hit four off him on July 20, 2010.

"He got beat by pitches he shouldn't be throwing people, really," Sveum said. "He got beat by his fourth-best pitch, and he had a great fastball today.

"In those situations, against a couple guys, velocity gets them—and he decided to throw changeups. It's not exactly protocol or what the game plan was. It's unfortunate and they hit them out of the ballpark. It's kind of the way things are going."

Garza said he didn't think the Pirates would be looking for changeups, but they "buggy-whipped" the pitches out of the park. The outing was frustrating.

"I left two pitches middle-down and they got 'em," Garza said. "It's upsetting, frustrating. We have to get somebody to stop this snowball."

The Pirates didn't waste any time. Jose Tabata singled to lead off and reached third on a throwing error by Garza, who fielded Josh Harrison's sacrifice but overthrew first. Tabata was forced at home on McCutchen's grounder, but Alvarez followed with his home run, the first three-run shot by a Pirates player this year.

"As soon as [Alvarez] puts up the three-spot, you feel like your back is against the wall—especially when you know a team has eight more [innings]," Sveum said.

"You don't go, 'Hey, c'mon, offense,'" Garza said. "My first job is to keep runs off the board—and giving a three-spot up in the first doesn't really help anybody. All it does is build pressure and make guys have to do stuff—and we get outside of our comfort zone and start doing things we're not used to doing.

"I've got to get right quick and get ready for [San Francisco] in six days."

Castro's two-run homer highlighted a three-run eighth that helped the Cubs avoid being shut out for the third time in the 12 games.

The Cubs were 12-9 in 21 games from April 21-May 14, but now are 2-14 in their last 16. They return home to Wrigley Field on Monday for a brief three-game homestand against the Padres.

"We have passionate fans," Sveum said. "Patience is something a lot of fans don't have. I'm a huge football fan, and I don't understand the Oakland Raiders losing every game. That's the way it is. Passionate fans want to win, just like we want to win. That's just part of every city—and especially in a city as passionate as Chicago Cubs fans are."
Sveum used the word "passion" in so many permutations that I was afraid he was going to start reciting 50 Shades of Cubbie Blue. While Garza giving up a 3 run homer in the first didn't help, neither did much of anything else. Ground balls are getting waved at, opposing pitchers are getting a couple of free passes to start each at bat and it's getting to the point where even the solid players are coming apart at the seams. Brian LaHair is in need of therapy. They put so much pressure on him to be "the guy" that they neglected to note that he'd never once in his career assumed that kind of weight. Now he just stares glassy eyed at every pitch that whizzes past him.
For the record, that's not a good thing.
On the Southside things seem to be going a little better. While the Cubs have lost ten of their last ten games, the Sox have won nine. And they might have won the tenth had they not been up at 7:00 AM on a game-day to bury their friend. Scott Merkin was back in the saddle at The Cell and brings us all the fun news.
Gordon Beckham stood on first base during the eighth inning of Sunday's 12-6 White Sox victory over the Indians before 22,182 at U.S. Cellular Field when he happened to get a glance at Paul Konerko's name on the scoreboard.

"I looked up and he was .399 with 11 home runs and whatever," said a smiling Beckham, who was as impressed as everyone else with Konerko's amazing accomplishments. "It's nice to have everybody clicking, and when you have a guy like that in the middle of the order, it's not a surprise that we're winning games. He's been so good."

Calling Konerko good right now seems to sell short the video game-like numbers put together by the White Sox's captain over the last few weeks.

Factoring in Sunday's 2-for-4 showing, Konerko has raised his average to a Major League-best .399 for the season. His three-run homer off of Cleveland starter Ubaldo Jimenez (5-4) with two outs in the fourth proved to be the game-winner and extended Konerko's hitting streak to 13 games.

Konerko is hitting .565 over the last 13 games and the first baseman has 23 hits over his last 36 at-bats with five homers and 14 RBIs in the last 10 games. The blast Konerko delivered on a 2-2 slider also happened to be career homer No. 407, but the 400th homer to come during his years with the White Sox (26-22).

Frank Thomas, who turned 44 on Sunday, tops the franchise with his 448 homers as a member of the White Sox. But even Konerko acknowledged the meaning of White Sox homer No. 400, making it stand out more coming from the consummate professional who never talks about individual numbers.

"That one does [mean something], just from the longevity standpoint of being here," said Konerko, who has 11 homers and 33 RBIs this season. "It's probably the thing I'm proud of most more than any numbers.

"In today's game, it takes a pretty good effort on both sides to make that happen, so I think that I'm proud of that because I wanted that to happen and I respect the fact they wanted it to happen on the other side. It's cool, but it's one of those things you look back on when you are done and I'll enjoy it more then. We are in the middle of the grind now."

This pace set by Konerko is as hot as the 96-degree summer temperatures in Chicago. But there was more than Konerko this weekend to the hard-charging White Sox, who completed a three-game sweep of the American League Central-leading Indians (26-21) and moved within half a game of first place with their fifth straight win. The White Sox also have won nine of their last 10 games.

During those nine wins, the White Sox have outscored their opponents by a combined 74-31 margin.

"They're playing well," said Indians designated hitter Johnny Damon, whose three-run homer in the second brought the Indians even at the time. "It seems like we caught the White Sox at the wrong time."

"We've got a lot of talent. It's nice to have that all come out at the same time," said Beckham, who matched a career-high with four hits and raised his average to .224. "It's good to get going like this at the end of May, and hopefully keep going."

Jimenez and reliever Jairo Asencio were the prime victims of the latest White Sox offensive assault, as the two combined to give up 10 runs on 12 hits. Every White Sox starter reached base and every starter but Adam Dunn and Tyler Flowers had at least one hit.

Gavin Floyd (4-5) and Jimenez both struggled through four innings. But after Konerko connected for the go-ahead shot, Floyd retired the side in order in the fifth to maintain control for Chicago.

Floyd still yielded five runs on 10 hits over five-plus innings and put the eighth and ninth hitters on base six times combined. He hit three batters on two-strike pitches.

Factoring in Sunday's effort, Floyd has given up 28 hits and 21 earned runs over his last 14 2/3 innings. He managed to minimize the damage on Sunday, holding the Indians to one total run over the third and the fourth innings, when they had seven baserunners. Then, Konerko gave his starter some room to work.

"I'm trying to go out there and put up zeros," Floyd said. "By no means does it make you at ease or anything like that. You're trying to go out there and make pitches and get those guys out."

Orlando Hudson's two-run triple and Alejandro De Aza's ensuing triple gave the White Sox a 10-4 lead after scoring three in the fifth. Dayan Viciedo's two-run single in the eighth, leaving him with 20 RBIs in his last 13 games, capped off the weekend destruction featuring Konerko and his late-May pursuit of .400.

"Everything he touches is finding pasture or finding the bleachers," said Damon of Konerko.

Cleveland played without Asdrubal Cabrera, Travis Hafner and Carlos Santana for much of the three-game set. But they wouldn't have been called upon to shut down this red-hot White Sox offense, which hit .321 with 13 homers over a 5-1 home stand.

"Every guy wants to go up there and contribute," White Sox manager Robin Ventura said. "Those are good at-bats. It just continues. Every guy is going up there with a good approach."

"Any time you're missing your 3-4-5 guys also, it can be tough on a team," Damon said. "It was a tough series. We also have to remember that we're in first place."
Gavin Floyd's prayers last night better have included thanks that he's on the Sox. A performance like that on the Northside and he'd be in the Hall of fame for most runs surrendered by a starting pitcher. In fact that could be said of many teams. What's not mentioned in the article is that Floyd was the beneficiary of several solid defensive plays.
No highlight reel stuff, just plays teams need to make to keep the other team from touching home. Which, considering the Indians can put up video game numbers wit their bats, is a mandatory requirement.
CLICK HERE TO SALUTE OUR TROOPS
Follow us on Twitter!
Tweet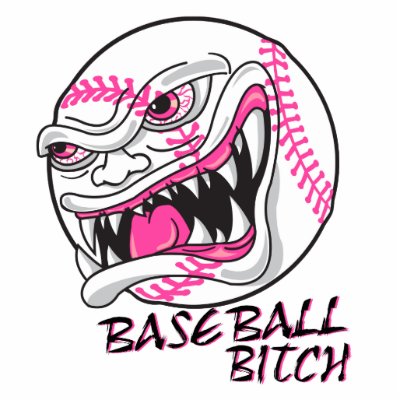 Yesterday I was able to watch both baseball games. In an effort to pretend that we have some semblance of journalistic transparency I should note that I saw the Sox game with Elliott Harris. Since he was kind enough to buy this intrepid blogger a beer so I humbly ask that you go read his blog, sign up for his Twitter page and enjoy.
Are you back?
Good.
After the Southside pitching duel was complete I headed home, had some dinner and relaxed for a bit. Then I returned to the bar to meet another friend and watch the Cubs game. While the first tilt was like a video game the second was like a T-Ball demonstration. All it was missing was the kid running to third instead of first while holding an ice cream cone and screaming "WHEE! LOOK AT ME DADDY!".
Carrie Muskat was at the Cubs game and managed to write her article without using nursery rhymes.
The problem wasn't the effort, it was the execution.

Rookie Rafael Dolis hit Matt Hague with a pitch with the bases loaded to force in the game-winning run with two outs in the ninth and lift the Pirates to a 3-2 victory Saturday night over the Cubs, who lost their 11th straight game.

The Cubs' skid is the 15th double-digit losing streak in club history, and the first since they opened the 1997 season 0-14.

"The atmosphere in the clubhouse is great," Cubs manager Dale Sveum said. "Nobody is really hanging their head or pouting or anything like that. I think they're doing a great job of keeping their heads up and going about their business. The preparation and work ethic is outstanding. You can't gripe about that.

"We're just not getting it done in nine innings," he said.

With the game tied at 2 in the Pirates ninth against Dolis, Jose Tabata singled and Josh Harrison walked. Dolis struck out Andrew McCutchen and got Pedro Alvarez to fly out to center. Tabata moved up on Alvarez's at-bat, and Neil Walker walked to load the bases. Dolis then hit Hague on the left arm. It was Pittsburgh's 22nd one-run game this season, the most in the Major Leagues.

"He walked two guys in the inning," Sveum said. "You're not going to come out on top when you walk that many guys or when you can't throw strikes to finish a game off."

Dolis, moved into the closer's role to replace Carlos Marmol, had a "perfect" bullpen session before coming into the game, Sveum said.

"We're having trouble with Dolis throwing back to back strikes," Sveum said. "He's throwing scuds and stuff all over the place, and then he'll throw a strike, and one all over the place again, so it's kind of the same story. We've got to fix that."

There was no team meeting prior to the game as the Cubs try to snap the losing streak.

"When we have our advance [meetings], I say something," Sveum said. "The more meetings you have, usually it's very negative. ... We're not losing because of effort. The effort has been fine."

This was a homecoming for Cubs starter Paul Maholm, who returned to face his former team for the first time. The lefty is the all-time winningest pitcher at PNC Park with 35 victories but did not get a decision this time, exiting after giving up two runs on four hits and a season-high five walks over five innings.

"I enjoyed the fans and interacting with them," Maholm said of his days in Pittsburgh. "It was obviously appreciated. For the most part, it was all cheers. Obviously, I wish we would've won."

In the Cubs third, Maholm singled with two outs and reached third on an errant throw by pitcher Kevin Correia. Starlin Castro then hit a grounder to Alvarez, who threw home. Maholm tried to step over catcher Rod Barajas but was out.

The Pirates tallied in their half as Maholm hit Tabata with a pitch to start the inning, and he moved up on a sacrifice by Harrison. McCutchen was intentionally walked and Alvarez followed with a RBI single. Walker hit a sacrifice fly to make it 2-0.

The problem wasn't that Maholm was tired after running the bases. He was ticked off.

"I thought I was going to score and had no clue who was throwing home," Maholm said. "I was kind of mad and tried to go out and put up a zero and not be aggressive and I tried to nitpick and make perfect pitches, and it turned into 35, 40 pitches. It was just kind of uncharacteristic."

On the plus side, the Cubs did finally score. Alfonso Soriano ended the scoreless inning streak at 20 with a solo homer with two outs in the fourth.

Castro stopped another streak in the fifth. With two outs, David DeJesus doubled and Castro followed with a triple to end the team's drought with runners in scoring position, which had reached 0-for-26. It also tied the game at two.

"We only scored two runs and once again, you're not going to win too many games when you score two runs," Sveum said. "That's still obviously an issue."

Plus, the four Cubs pitchers used combined to issue eight walks in the game. That won't help either.

They did try to make something happen with one out in the seventh. Rookie Blake Lalli attempted to score on pinch-hitter Adrian Cardenas' double but was easily thrown out at home.

"It's a tough situation sometimes when you have a third base coach and your team isn't scoring runs and you get caught up in the moment and here's an opporutnity," Sveum said. "They made a nice relay and Barajas made a nice pick on the short hop, too. Sometimes you just get caught up and push the envelope to score a run here or there."

The Cubs will try to end this nightmarish road trip on a good note Sunday in the series finale. All they need is one win.

"We're going through a skid and we've got to get through it," Maholm said. "There's nobody in here pointing fingers at each other. We've got to go win a game. We can't expect it to be given to us, we have to play hard, like we have been, and come up with hits and big pitches and get it done. That's our focus."
There's nothing I can really add to this. The Cubs look confused at the plate, refuse to bunt when they need to, wave at grounders as they scoot into the outfield and basically seem intent on insulting the game, its fans and anyone who happens to be in the neighborhood.
This is not a good thing. Not only will it cost me beer, it isn't fun watching Cubs fans deteriorate into mindless puddles of drool and tears.
On the Southside, the Sox seem to have decided that quality pitching is for losers. Watching Jake Peavy hork up hairballs instead of strikes only reinforces that perception. Cash Kruth, subbing for Scott Merkin, laments that he couldn't get scores like this on Playstation.
It can't always be like this.

The White Sox can't always post season highs in runs (14) and hits (17) like they did in Saturday's 14-7 win against the Indians at U.S. Cellular Field.

But when you're seeing the ball as well as Paul Konerko, Dayan Viciedo and Co. are, all you want to do is keep hitting.

"Guys are on and eager and greedy," White Sox manager Robin Ventura said. "And that's the thing. You go through a period where you don't swing it that well. When you get it like this, you know guys are greedy like that."

Konerko had his first four-hit game of the season as he extended his hitting streak to 12 games, a stretch in which he's batting .571 with four homers and 12 RBIs.

"You just try to ride out a good wave when you get it, but it'll change and the good news is [everyone's hitting]," Konerko said. "It's nice to see everybody chipping in, everybody swinging the bat well."

Viciedo went 3-for-5 with five RBIs, including a two-run homer in the third inning. It was the third straight game Viciedo went deep and 12th straight for the White Sox, the club's longest streak since another 12-game stretch from Sept. 18-30, 2008.

Alex Rios also went 3-for-5 with a two-run homer in the eighth inning, and almost had an even better day. His first-inning blast to center field with two on was robbed by Indians center fielder Michael Brantley, while another hard-hit ball by Rios in the fourth inning was caught by a diving Shin-Soo Choo.

"He's killing the ball right now, that's nice to see," Konerko said of Rios. "[Viciedo's] coming into his own and showing what he can do. I think he's going to be a monster—he is a monster.

"So, its a nice roll. We've got to try to roll this out as best we can."

The victory matched a season-high four-game winning streak for the White Sox, who have won eight of their last nine and have scored nine or more runs in three straight games for the time time since July 12-18, 2008.

The White Sox (25-22) also moved three games above .500 for the first time since April 24 and now sit 1 1/2 games back of first-place Cleveland in the American League Central.

"You won't ever hear me complain, beating the first-place team, a team we're trying to catch. No doubt," said right-hander Jake Peavy, who earned the win despite allowing a season-high seven runs in 6 1/3 innings. "The boys swung the bats just outstanding off a guy who's been unbelievable up to this point."

Indians right-hander Derek Lowe entered Saturday tied with Detroit's Justin Verlander atop the AL ERA list with a 2.15 mark, but was knocked out after only 2 1/3 innings. The White Sox scored four runs in the first and third innings against Lowe (6-3), as his ERA rose more than a run to 3.25.

"Sometimes you just stink and there's no reason to analyze the game," Lowe said. "When you stink, you stink."

The third inning proved crucial, after the Indians already had erased Chicago's four-run first inning with a five-run third against Peavy (6-1, 3.07 ERA).

The right-hander opened the top of the third by striking out No. 7 hitter Jack Hannahan, but walked Juan Diaz and allowed a single to Lou Marson. With the top of the order up, Peavy hit Choo to load the bases for Brantley, who hit a bases-clearing double.

Second baseman Jason Kipnis followed with a go-ahead two-run homer.

"You're going to give up hits to that team, they're swinging in the bats well," said Peavy, who struck out a season-high nine. "Brantley has been swinging it. He got a big hit for them and Kipnis hit a decent pitch."

The middle of the White Sox's order responded in the inning's bottom half with consecutive ground-rule doubles by Adam Dunn and Konerko, and an Alex Rios RBI single. Viciedo followed with the big hit, a two-run homer, to put Chicago ahead, 8-5.

Kipnis hit another two-run homer off Peavy in the fifth inning for the second baseman's first career multihomer game. Peavy and the White Sox's bullpen shut out Cleveland from there, as the Indians didn't put a man on base after Kipnis' homer.

While the Indians were stagnant, the White Sox put up another four-spot in the seventh against Cleveland thanks to RBI hits by Rios and Viciedo and two Cleveland errors.

"It's a great team win and we just hope we have some momentum leading up to tomorrow, so [right-hander Gavin Floyd] can go out, we keep swinging the bats and finish off the sweep," Peavy said.
Yeah, Jake baby, whatevah. You were stoked a four run lead and handed the Indians five runs back. That is bad pitching math. Hell, it's bad baseball arithmetic. Relying on your team to score double digit runs isn't part of your job. You job is to keep the other guys from scoring any runs.
If you're unsure feel free to ask any of the other people wearing the same uniform as you. They'll do some splainin.
Follow us on Twitter!
Tweet


I have, for the last several years, used a digital payment method for people to pay me for work I do. Up until yesterday that money would clear into my account within 24 hours. Yesterday, when I could not find a deposit, I called my bank and was informed that all digital funds would now require four business days to clear. Since the deposit came in Thursday morning that means, with the weekend and holiday, that I can get my money Wednesday. Which renders the whole digital deposit thing moot. They may as well just mail me a check. Which, oddly enough, I can take to my bank and get cashed for free and then deposited or split into some ready cash.
This means I have the only bank account in the world that wants you to use paper checks.
Then again, given the way the Facebook & Groupon fiascoes are playing out, not trusting the internet too much may not be such a bad idea.
Oh well, all it really means is that I'm going to be a little tight this weekend and will probably just hang around el casa de Big Bad.
Fortunately for me, there's lots of sports action on the tube.
Just as there was yesterday. In game one of our baseball classics, Ryan Dempster went out and threw 7 1/3 innings of playoff caliber baseball and left the game with his team just one run down. As Carrie Muskat reports, that run was all the vaunted pitching staff of the Pittsburgh Pirates needed to win.
With the loss the Cubs have ensured that no one can take last place from them, at least not during this series.
Manager Dale Sveum knows about losing. In 1987, when he played for the Brewers, Milwaukee dropped a dozen straight but bounced back to finish 20 games over .500.

"I've been through a 12-game losing streak once in my career, and it grinds on you and it gets frustrating, there's no question about it," Sveum said on Friday. "It's human nature. Most of the time, it turns around. It turned around last time I was part of it."

The Cubs need to turn things around.

Chicago dropped its 10th in a row, a 1-0 loss to Pittsburgh, on Friday. It wasn't so much that the Pirates won as the Cubs beat themselves, going 0-for-12 with runners in scoring position.

This is the first time they've lost 10 in a row since opening the 1997 season 0-14. It's the franchise's 15th skid of 10 games or more.

"I think the problem is that we're trying too hard," Alfonso Soriano said. "We want to have the big hit and try to make the team better and try to win. We have to be more relaxed and let it happen.

"This game is not too easy, but sometimes we make it harder. I think we're making it harder, because we're trying too hard. We have to play one at-bat every pitch and not try to do too much. I think now everybody is trying to do too much because we're struggling offensively."

How bad is it? The Cubs have scored in only four of the last 56 innings.

"You always say [that] even great teams have a six- to 10-game losing streak in the course of a year," Sveum said. "Obviously, we've got to get a lot of things fixed—we've got to score runs and be better in the bullpen and things like that. You have to win one before you do anything."

Ryan Dempster (0-3) would probably settle for a tie, as he is now winless in his last 17 starts, dating back to Aug. 11.

"It's hard for us," Dempster said. "Ten games in a row is not a lot of fun. It doesn't make coming to the ballpark fun. We've just got to fight through it. It happens to some really good teams sometimes, and it happens to a lot of teams. You go through losing streaks, and that's when you find out a lot about yourself and have to continue to battle and work hard."

Dempster got better as the game progressed, finishing with six strikeouts over 7 1/3 innings, but a missed fielding play in the second may have changed things. Pedro Alvarez singled to lead off the inning, and one out later, Matt Hague hit a comebacker to Dempster, who looked at second but threw to first for one out. Rod Barajas then delivered an RBI single.

"I felt if I would have fielded a ground ball and turned a double play, we'd still be playing now," Dempster said. "I field my position and turn two, and they don't score, it's a different ballgame."

Said Sveum: "I think it would have been a fairly easy double play if he caught it and threw it. I think it would have been a routine double play."

Pittsburgh's A.J. Burnett (3-2) threw 5 1/3 scoreless innings, giving up six hits and striking out six. The Cubs now have scored two runs off a starting pitcher in the last six games, a total of 37 2/3 innings.

"It's unbelievable," Sveum said. "To outhit the opponent every night and not score, and we can't seem to get that hit with men in scoring position. ... I'm a little lost for words now. It's kind of the same thing. Guys are battling and having decent at-bats, good at-bats, and just not finalizing it, really. There's a lot of good at-bats. They're just not getting it done."

The Cubs literally ran into trouble in the sixth. Soriano was on second and Adrian Cardenas at first with one out when Darwin Barney hit a grounder to left. Soriano ran into Alvarez and was called out. Third-base umpire Bob Davidson was following Rule 7.08 (b), which states that a runner is out if he hinders a fielder's attempt to make a play on a batted ball.

"The one thing about Sori is, when he gets going, his knee doesn't allow him to stop," Sveum said of the outfielder, who is playing despite a sore left knee. "It's tough to slow those legs down."

"I didn't try to do it," Soriano said. "He was in my line, trying to get the ball. It's a very tough play to read."

Chicago had one last chance in the ninth with runners at first and third with one out, but Bucs closer Joel Hanrahan struck out David DeJesus and Starlin Castro.

"You saw some excellent hitting to get into scoring position, shooting both of those balls into right field," Pirates manager Clint Hurdle said. "But Joel found his way, got a tough hitter to strike out in DeJesus, then followed up by getting arguably the best hitter in their lineup for a big finish—much needed."

With the loss, the Cubs dropped to 15-30. There's still a long way to go in the season.

"We got close to getting on a roll there and have just fallen into a slump," Dempster said. "You have to find a way to keep your head up and keep plugging forward, because that team on the other side of the field and the other 28 teams don't feel sorry for you. They don't care. You've got to play through it."
What Carrie neglects to mention is that Cardenas was brutal at 3rd base. The left side of the infield may as well have been covered by sock puppets for all the good he did. I think he was credited with two errors but it should have been double digits just for form. It's a good thing Pittsburgh can't hit or run the bases well or this would have been a blowout of epic proportions.
On the Southside, Jose Quintana gave up a chance to visit lovely Lehigh Valley - inspiration for a mediocre Billy Joel tune and home of a nice river - opting instead to agree to be called up to the major leagues. While a head scratcher in other organizations (who wouldn't want to spend a night in historic Lehigh Valley?), Scott Merkin said the move worked well for young Jose.
Friday's schedule for Jose Quintana originally listed a start at Triple-A Charlotte, taking on Lehigh Valley, after his promotion from Double-A Birmingham.

When John Danks was placed on the 15-day disabled list with a left shoulder strain, that Quintana promotion took another step up to Chicago's South Side, where he faced the American League Central-leading Indians at U.S. Cellular Field.

"This is better," said Quintana with a laugh, after giving up just two runs over six innings to pick up his first Major League victory during a 9-3 drubbing of the Indians.

Quintana has now made two big league appearances during the 2012 season, and for that matter, during his professional career. They both have come against a fairly potent lineup fielded by the Indians (26-19), and he has yielded just the two runs on five hits over 11 2/3 innings.

As solid as Quintana's relief appearance turned out to be in the first game of a May 7 doubleheader, his first big league start was even more impressive.

"He's been great," said White Sox designated hitter Adam Dunn, whose two-run, first-inning homer gave Quintana an early lead. "It's a pretty tough lineup to go through, especially to go through it twice like he has. He kept us in the ballgame."

"The way [Quintana] pitched in Cleveland kind of got him this start, but he has a lot of composure," said White Sox manager Robin Ventura. "Kind of reminds you, or for me anyway, of Wilson Alvarez. He just kind of has a similar delivery and mannerisms. He's a little more mature than you'd think he was even though he's coming out of Double-A, but it's exactly what we needed."

Cleveland scored single runs in the first and the third off of Quintana, but their biggest opportunity came in the fifth. It was at that point when the southpaw hurler came of age.

Shin-Soo Choo and Jason Kipnis drew back-to-back walks with one out in the frame and the White Sox clinging to a 3-2 lead. A wild pitch moved the tying run to third and the go-ahead run into scoring position.

Asdrubal Cabrera, arguably the Indians' best hitter, battled Quintana through a 10-pitch at-bat before popping up in foul territory to first baseman Paul Konerko. Carlos Santana grounded the next pitch weakly to third baseman Orlando Hudson, ending the inning and keeping the White Sox (24-22) safely ahead.

"That kind of gave us some energy, gave us some momentum and we were able to tack on as the game went on," said White Sox catcher A.J. Pierzynski, who guided Santana through the fifth. "He made some good pitches. He battled and he wasn't scared."

"His fastball is pretty sneaky," said Kipnis of Quintana. "You see it well, but then you wonder why you keep fouling them off straight back. He did a good job again. It's just one of those nights we didn't come up with a big hit. It happens."

After that escape act, Quintana returned for the sixth and retired Jose Lopez, Shelley Duncan and Johnny Damon on 10 pitches. Hector Santiago and Zach Stewart finished for Quintana, who fanned four and walked three.

Home runs put the White Sox in control against Cleveland starter Jeanmar Gomez (3-3). Dunn's 413-foot blast was his 15th of the season and 380th of his career, pushing him into sole possession of 63rd place on the all-time list, one ahead of Tony Perez and Orlando Cepeda.

Pierzynski opened the second with his eighth home run on a 1-2 pitch from Gomez, matching his total from the entire 2011 campaign. The White Sox then took control with a three-run rally in the sixth that started after two routine outs.

Alexei Ramirez's run-scoring single off Gomez and Alejandro De Aza's two-run single against reliever Jairo Asencio accounted for the three runs but were aided by three walks. De Aza, the White Sox leadoff hitter, has six RBIs over his last two games.

Three more unearned runs came home against Asencio with two outs in the seventh, courtesy of Pierzynski's triple aided by Aaron Cunningham's dive in center on the line drive and Viciedo's absolute blast to center for his ninth homer. The White Sox have eight homers and 20 runs scored in their last two games and have 24 long balls in their streak of 11 straight games with a homer.

"We have guys that can hit home runs," Pierzynski said. "You can't go up there trying to hit home runs, but you can go up there and try to put good swings on balls and if the ball goes out, it goes out."

"There were some other at-bats in there," Ventura said. "De Aza's bases-loaded [single] was a big one. We are going to score runs other ways, too."

A third straight win for the White Sox and seventh in the last eight games also moved them to within 2 1/2 of the Indians in the division. Travis Hafner already is out for the weekend, and Cabrera (left hamstring tightness) and Santana (hit in the mask with a foul ball) both exited early Friday.

If the White Sox continue to slug and get another pitching performance like the one from Quintana, who earned a second start vs. the Rays on Wednesday, they won't have to worry as much about the opposition.

"There have been some ups and downs, and we know we are in for a dogfight," Pierzynski said. "But at the end of the day, when we come in, we know there's a positive vibe in here and guys want to do well. We like where we are at."
Quintana has a deceptive arm slot. He throws at a 3/4 angle, with a smooth delivery, and hides the ball until it leaves his hand.
I like it.
Also, just FYI, Dunner is back.
Sadly, even if the Sox sweep this series, they will not be in first place. But I doubt they'd complain about that.
CLICK HERE TO TELL US YOUR FAVORITE POSITION
Follow us on Twitter!
Tweet