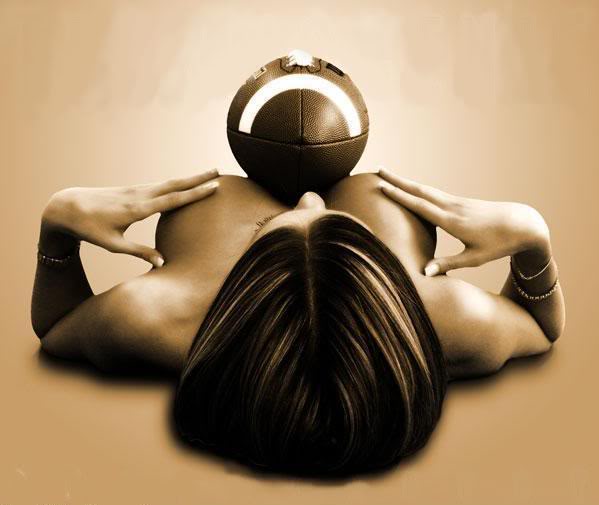 It was a good day to be a Bears fan. Both Urlacher and Briggs all but guaranteed a Super Bowl victory. With that out of the way we can safely otherwise occupy ourselves on Sundays until January when the games count. Lovie Smith is talking about the incredibly upgraded offense that will, he promises, keep the quarterback out of the emergency room. Bears fans are lining up to book hotel room packages with their tickets.
It was a good day to be a Bulls fan as well. With the 29th pick in the NBA draft they expect to claim a player who will cover for D-Rose who won't be back until around the All Star break. I took a look at some of the players who will be available then and can assure you that some of them are tall.
And yesterday, just in case you missed the above sports being on TV, Chicago's baseball teams provided highlights from each sport. Athletic catches that resembled dunks, big, lumbering, players hustling to get on base which looked a lot like an offensive lineman pretending to be a running back. And, best of all, offensive prowess of epic proportions.
Carrie Muskat watched as the Mets & Cubs combined for two touchdowns, a two point conversion, an extra point and a field goal.
Sadly, the Cubs came out just a hair short in this tilt.
Jeff Samardzija is smart enough to know when he doesn't have good command of his pitches, but on Wednesday, the Cubs pitcher couldn't make the adjustment fast enough.

Samardzija gave up nine runs over 4 1/3 innings in the Cubs' 17-1 loss to the Mets. It was the most lopsided loss since they dropped an 18-1 game to the Brewers on Aug. 2, 2010.

Samardzija (5-7) is now 0-4 with a 12.27 ERA in his last four games, and has not won since May 29.

"I'd be lying if I said there wasn't concern," Cubs manager Dale Sveum said. "The execution of pitches hasn't been good for four or five starts now. It could be confidence, it could be mechanical, it could be all of the above. The magic question is, which one is it?

"There's a number of things sometimes—is it the concentration level, trusting your stuff?" Sveum said. "When he gets in trouble, he doesn't get strike one either. That's a big thing. Today, we didn't get strike one too often."

Samardzija wasn't pleased, and not just because of his own win-loss record. The Cubs had a chance to sweep the Mets.

"I want to win, especially after winning the first two games and playing how we played as a team," he said. "We played great baseball and our offense put up the runs we needed to put up and our pitchers did great. I'm not concerned as a whole, I'm just upset as a competitor and a teammate. ... Letting them down isn't what I'm about and it doesn't sit well with me.

"As a whole, you have to look at the big picture," he said. "There's things you need to learn and there's only one way to learn sometimes and that's to get kicked in the rear a little bit."

That's exactly what the Mets did. David Wright drove in five runs, Scott Hairston hit a grand slam, Daniel Murphy hit two home runs and Ike Davis added a three-run shot to power the Mets.

"The wind blowing out is scary, especially here," said Mets pitcher Jonathon Niese (6-3), happy to escape with the win.

Before the game, Sveum threw batting practice to his son, Rustin. He saw how the wind favored the hitters. He hoped Samardzija saw it as well, and he did. But for some reason, the right-hander was out of whack.

"The walks aren't acceptable, especially with the conditions we had today," Samardzija said. "If you're going to give up home runs, they have to be solo home runs. You can't put those guys on base for free. Every guy who got on for free scored. That's all you need to know."

He tried to make changes during the game, but couldn't.

"Early in the year, he was doing great," Chicago catcher Geovany Soto said of Samardzija. "I feel he'll come back to that. You always hit a little bump in the road. He's really smart. He'll make an adjustment. He's just in a little funk."

The Cubs' only offense came in the second when Luis Valbuena hit an RBI double, driving in Darwin Barney, who had singled. Chicago is now 4-17 against left-handed starters.

"We weren't able to get a couple up in the wind," Joe Mather said. "They took advantage of pitches over the plate and didn't swing at balls in the zone."

The Mets scored six runs in the fifth and added six more in the sixth. The 17 runs were the most by an opponent against the Cubs this season, topping the 11 scored by the Twins on June 9.

"It's a beautiful game—there's 162 of them and you have to have a short memory," Soto said.

On the plus side, Anthony Rizzo continued to impress. Promoted Tuesday from Triple-A Iowa amid much hype, Rizzo went 1-for-4, hitting a double off the ivy-covered wall in right-center field with two outs in the third.

"He had some good swings today and was on every pitch and shortened up and hit a double off the wall," Sveum said. "He's doing fine. He hasn't done anything that we didn't expect so far. He's had a quality at-bat every at-bat besides the last one."

The last at-bat came with a runner on in the eighth. At that point, the Cubs needed more than two touchdowns to win. Samardzija, a former All-America wide receiver at Notre Dame, can relate to that.

"It's definitely a learning process for me," Samardzija said. "I need to make the adjustments on the field and off the field in between starts. All this stuff is being logged away and remembered for the future. It just needs to happen quicker."
Call me when Rizzo has 500 at bats in the majors. While I think he's the real deal he's got a long way to go before they start pouring champagne in October on Addison.
That being said, he now has had a first hand look at what to expect this season. The Cubs, with him, LaHair for a couple more years and Castro have a core they can build around as far as offense goes. But these three could go 5 for 5 in every game and still watch as the L flies over the outfield . Something tells me that pitching might, just might, be something of a priority this off-season.
I could be wrong though. They may be willing to ride out a couple of seasons while the hitters develop. Fans would be suicidal but they could do that.
Jordan Garretson was in Minnesota, and managed not to become a serial killer, and watched as the White Sox and Twins combined for two touchdowns, a two point conversion and a field goal. They missed the extra point.
With a struggling offense, the White Sox relied on starting pitching to win four of their previous six. They received another sparkling start on Wednesday—this time from Chris Sale—but the order stirred to life and backed him with plenty of support.

Each player in Chicago's starting lineup recorded at least one hit, and Adam Dunn and Alex Rios hit back-to-back home runs in a 12-5 victory over the Twins in front of 36,539 at Target Field. It clinched Chicago's fifth straight series win against its division rival dating back to Aug. 5-7, 2011.

The White Sox totaled five runs in their previous three games. They used a season-high 21 hits to more than double that, with seven batters tallying two or more hits.

"With the way [the offense] has been going, it's nice," manager Robin Ventura said. "Adam busted it open with his homer. ... You get a run here, a run there, and you just keep the lineup moving. It was good for [Sale] to get a lead and get him out of there."

Sale, who won his ninth game of the year, extended his winning streak to six. The left-hander—who entered the day with an American League-best 2.24 ERA—allowed two runs on six hits in seven innings and improved to 5-0 in road starts.

"The way they swung the bats today, that was impressive," Sale said. "That's awesome. Any time you go out there and you get that kind of run support, it kind of calms you down a little bit. You can just go out there and just execute. It was their day today."

Minnesota starter Nick Blackburn held the White Sox to two runs until a four-run fifth. Dunn crushed a three-run homer off the upper deck in left field with two outs, driving in Alejandro De Aza and Kevin Youkilis after both singled. Dunn's 24th homer snapped an 0-for-24 streak and tied him with Hall of Famer Johnny Bench for 56th on the all-time list (389). He finished 3-for-5 with four RBIs.

"The last couple of weeks, I hadn't felt real good at the plate," Dunn said. "I was swinging at bad pitches. [On Tuesday], I started feeling a little better. Today, I felt good, so hopefully that'll continue."

Rios followed two pitches later with his 10th homer and second in as many days, the sixth time this season Chicago has left the park in back-to-back at-bats. Nine of Rios' home runs have come over the past 32 games.

Youkilis went 3-for-4 with two RBIs in his third game with the White Sox and was 5-for-12 in the series.

"It was good to win the series and we stay in first place," Youkilis said. "That's the cool thing, coming in and just helping out this team win ballgames. I'm trying to get acclimated as best I can. It's easy with a good group of guys and a great coaching staff. It's been awesome."

Chicago plated three more runs in the sixth as De Aza, Youkilis and Dunn all recorded RBI singles. The offensive outburst came with three everyday players—Paul Konerko, Gordon Beckham and Dayan Viciedo—receiving days off.

Fill-ins Eduardo Escobar, Jordan Danks and Orlando Hudson went a combined 6-for-16. Danks drove in his first career run with a single in the seventh.

"They've got some depth on this team," Youkilis said. "With the schedule now, it's not easy compared with how it used to be. You're going to have to use all your players. ... It's good to have those guys and it's good to give guys like Paul a break."

The Twins' only runs against Sale came on a solo home run from Brian Dozier in the fifth and a sacrifice fly by Ben Revere in the sixth.

"He's got some funk to it," Minnesota's Justin Morneau said of Sale. "His breaking ball, for it to go for a strike, pretty much has to start behind you. And he's got pretty good feel for it also; when he needs to get a strike with it he can. And when he's ahead in the count and feels he needs to get you to chase, he's got that one. He has plus-velocity and reach back for 95 mph when he needs it. So it makes it tough to stay back with a 15-20 mph difference."
Okay, Dunn reached base safely on a swinging bunt. This is one week after he stole a base. When Adam Dunn is a threat on the base paths everything involving reality can easily be ignored.
As to pitching, the Sox seem to find it even when they don't have it. Will "Gas Can" Ohman was kicked to the curb after the game. They didn't even let him get out of his uniform before handing him the news. That had to suck,
"Hi Will, hand me the ball and pack your s**t, you're outta here. Don't let the door hit you where the good Lord split you."
As to Sale, he should frame Morneuau's quote. And then hang it under a picture of The Mothership.
Actually, funky aliens are as good an explanation for this season as any I have heard.
Follow us on Twitter!
Tweet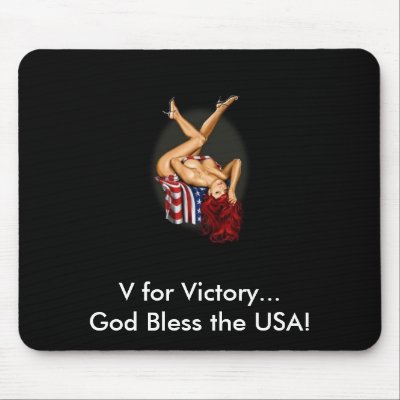 I love the smell of baseball in the morning. It smells like victory.
Could I have demeaned a classic movie quote any more? Maybe. I'll try again later.
Quick side note; this week I have heard several people say "I don't do it for the money/fame, I do it ........"
Bull.
If you were telling the truth you would keep that crap to yourself. But you don't. You post it online, look for galleries to show your stuff or clubs to let you play your stuff or whatever the case may be. The fact is that you put it out hoping people will like it and the best way for people to show their appreciation is a combination of applause and money. Although I keep this site relatively ad free, by using it as a server, my other site is festooned with them. Why? Because people are willing to pay to be associated with what I do. I take that as a compliment. When my short stories get published people send me checks. Why? To acknowledge that my efforts have worth. That they have value. Not just to me but to the company that buys them and the people who read them. I take that as a very high compliment.
Don't get me wrong, I love what I do. But it's not like 3 AM sex. I don't give it away for free.
Okay, back to the smell of baseball.
Yesterday Adam Dunn christened Kevin Youklis' last game jersey from the Red Sox by taking it out onto the field and sweating in it. Because, as you well know, nothing says "Hail & Well Met" like making someone else wear your sweat.
Since we're talking about the Sox, the White ones, let's start with them today. Jordan Garretson watched as the Sox faced the Twins at The Dome and notes that Minnesota is boring.
Call Tuesday night a step toward exorcising Gavin Floyd's Minnesota demons.

Twins hitters had owned Floyd throughout his career. On this night, Floyd turned the tables. The right-hander threw seven shutout innings and Alex Rios homered and scored two runs to help power the White Sox to a 3-2 victory in front of 35,102. It marked the South Siders' seventh win in their last nine tries at Target Field.

Floyd (6-7) yielded five hits while tying a season high with nine strikeouts to earn his first road win of the season. He had been 0-8 with an 8.86 ERA in his last eight starts against Minnesota.

The victory was his first against the Twins since July 11, 2009. The slump marked the longest losing streak by a starting pitcher against one team since Jamey Wright lost nine in a row against Houston between 2000 and 2005.

"Curveball, slider, fastball," Floyd said. "I just felt like I had pretty good command on both sides of the plate with pretty much everything."

Rios broke a scoreless duel in the fourth with a two-run homer off Twins starter Liam Hendriks (0-5). Paul Konerko registered a one-out walk before Rios' shot to the second deck in left field, his ninth home run.

Rios also scored an insurance run in the seventh, coming around on a single from Alexei Ramirez. Rios opened the inning with an infield single and advanced to second on a steal before Ramirez's bloop hit to right. Ramirez is hitting .382 over his last 16 games (21-for-55).

The output felt like a lot more than just three after being held to one run or less in four of their last six games.

"Any time you can score a run, it's a big thing," Rios said of his homer. "Lately, we haven't been scoring so many runs. It's good to put the team on the board and the way Gavin pitched, that's all we needed."

Floyd controlled Minnesota's hitters for most of the night after allowing a leadoff double to Denard Span in the first inning.

"Everything was working for him," Ben Revere said of Floyd's performance. "His curveball, his slider and he was going inside and outside with his fastball and his changeup. If you do that—and with the home run by Rios—it's tough to score runs against him."

Floyd also escaped jams in the second and seventh innings.

He hit Ryan Doumit with two outs in the second, and then allowed a single to Alexi Casilla. Both runners advanced on a wild pitch, but Floyd covered first to finish the ending with a 3-1 groundout from Jamey Carroll.

Joe Mauer and Josh Willingham tagged back-to-back one-out singles in the sixth, but Floyd then induced a strikeout and a flyout from Justin Morneau and Trevor Plouffe, respectively.

Before allowing no runs Tuesday and in 6 1/3 innings in his last start against the Cubs, Floyd had given up 35 earned runs in his previous six outings.

"A guy that has his stuff, it's [about] spotting it better," White Sox manager Robin Ventura said. "I think just having better command and not getting balls in the middle of the plate. Tonight he was able to stay away from the middle of the plate and work his way out of innings."

Matt Thornton pitched a clean eighth, but closer Addison Reed's appearance in the ninth included some drama.

Reed sandwiched strikeouts of Willingham and Plouffe around a walk to Morneau. Doumit doubled to left and Chris Parmelee was hit by a pitch to load the bases. Carroll's single drove in Minnesota's two runs before Reed ended the rally by getting Span to ground out to second.

"This is the way we play," Ventura said. "It seems like we have a lot of close games. Tonight, you're able to wiggle out of it."

An umpire's review confirmed a foul call on Span's deep drive down the right-field line in the third.

Third baseman Kevin Youkilis went 1-for-4 for the second straight night with the White Sox.
I'm glad for Floyd. Being known as an automatic loss every time you faced Minnesota is not a good thing. And now that Youklis has gone 2-8 since joining the Sox I'm hoping that Kenny can trade him before the deadline and ...... oh, hell. Never mind. Obviously he's going to need a couple of days to settle in and knock off some rust. All in all he's looked good. I haven't seen one guy average 9 pitches per at bat in a long time. He starts straightening some of those fouls out he's going to be a great addition.
Just FYI, thanks to Cleveland and Detroit both sucking wind last night the Sox are now 1 1/2 games up in first.
Speaking of additions, the Cubs quietly promoted a young kid, no one has ever heard of, named Anthony Rizzo. Oh, who am I kidding? They had those Roman turmpeteers, scantily clad young women tossing flowers at his feet and a manager wearing knee pads to welcome him. They didn't want to go overboard. Carrie Muskat was there and, whether she meant to or not, put the kid's entire career in the past tense.
Anthony Rizzo lived up to the hype.

The Cubs top prospect collected two hits in his Chicago debut, including a tie-breaking RBI double in the fourth, to contribute big time in a 5-3 victory Tuesday night over the Mets.

"He didn't act like much of a kid tonight," Cubs manager Dale Sveum said of Rizzo. "That was pretty impressive. You can't teach the way he is at first base, the mannerisms he has and all that. It's pretty impressive. You can't teach 'no panic.'"

Promoted from Triple-A Iowa after hitting 23 home runs and batting .342, Rizzo reached on an infield single in his first at-bat, although it was first ruled an error on shortstop Ruben Tejada, then changed to a hit by the official scorer.

Rizzo did not seem bothered by the hoopla surrounding his arrival. He was happy to get a groundball in the first to settle his nerves, and handled first base cleanly, snaring Lucas Duda's liner to open the Mets' second. But he couldn't stop Josh Thole's single with two on and two out that inning. One run scored on Thole's hit, and Dillon Gee followed with an RBI single.

The Cubs had two on and none out in the third when Rizzo grounded to first to advance both runners. Even that is a huge plus.

"It's something we struggle with sometimes," Sveum said. "We not only don't get a hit, we strike out and don't move anybody along. You'd like hits, but obviously to have contact, or you can have deep fly balls to move guys, and sometimes unfortunately, too, you hit groundballs and get double plays in those situations."

Rizzo's at-bat wasn't wasted as a run scored on Alfonso Soriano's broken-bat groundout. After Bryan LaHair walked, Luis Valbuena hit an RBI double to tie the game. Darwin Barney followed with an RBI single, but Valbuena ended the inning when he overran third and was tagged out.

"I don't know if it's fatigue, I don't know what it is," Mets manager Terry Collins said. "We didn't run the bases, we didn't play good defense, we didn't drive the runs in we needed to drive in. It was a combination of a lot of things."

The Mets loaded the bases in the fourth and tied the game at 3 on David Wright's sacrifice fly. That was their last highlight. Chicago starter Randy Wells, subbing for injured Ryan Dempster, was fortunate there wasn't more damage. He was pulled after three-plus innings, giving up three runs on six hits and four walks. Before the game, Sveum said Wells needed to get back on track.

"This is one where we need him to step up and do what he can do and throw strikes and keep the ball down," Sveum said. "That's basically all he has to do."

But Wells didn't, and may be skipped. The Cubs do have an off day Thursday.

"I was continuously making dumb pitches that were getting me in bad counts and having to work that much harder to squeeze by innings," Wells said. "It's easy to sit here and dwell on the negatives and obviously, it wasn't a good start—it doesn't take a rocket scientist to know that. We scratched out a win, Rizzo had a big night, Scott Maine got his first win, and [Carlos] Marmol got his 100th save.

"I'm not going to sit here and beat myself up or dwell on the negatives," Wells said. "It's pretty obvious, any time you walk four guys and walk the pitcher trying to sacrifice, it's trying to do too much and trying to be too fine and not trusting your stuff."

Maine can celebrate as can Marmol, now the fourth Cubs pitcher to reach the century mark in saves, joining Lee Smith (180 saves), Bruce Sutter (133) and Randy Myers (112). Marmol had the game ball in his locker. He wasn't giving it to Maine or Rizzo or anyone else.

"It's big for me," Marmol said. "It took a long time. Finally, I got it."

He got it because Rizzo delivered in the fourth. The Cubs had runners at the corners with two outs, and Gee tried to pound Rizzo inside with fastballs. Rizzo didn't panic, and delivered an RBI double to center to go ahead, 4-3, and most likely boost sales of his No. 44 jersey.

Rizzo might have been given the key to the city if he homered, and the 34,064 at Wrigley Field thought he did when he flied out to the warning track in right in the seventh.

"It's a lot of fun winning in the big leagues," Rizzo said.

He did look very comfortable on the field, although Rizzo admitted to taking some deep breaths before the game.

"That's how I play the game, I play really relaxed," he said. "Everyone tells me, 'It looks like you're not even trying.' I like hearing that. I just try not to hype myself up or get too wild up. Once I get out there, I knew my adrenaline would take over."

The 22-year-old said it was "awesome" to be playing at Wrigley Field and "awesome" to hear the crowd cheer when he was first introduced and "awesome" when he hit the RBI double.

"I think it's great to be this excited," Cubs general manager Jed Hoyer said. "I hope it comes with the understanding that there will be ups and downs. It's hard to find players who come up and never struggle. When they do that, they're in the Hall of Fame."
Yep, he's done. 2-4 with an RBI, that's all they needed. Call Cooperstown and get this kid packed.
Wait? Seriously? He "lived up to the hype"? Are things that freaking bad on the northside? Folks you need to calm down. You're starting to sound like her.
Also, Mr. Rizzo, buy a freaking thesaurus. If I hear you say "Awesome" one more time I am going to have to assume you're dain bramaged.
CLICK HERE TO SNIFF FOR YOURSELF
Follow us on Twitter!
Tweet


All changes, even the most longed for, have their melancholy; for what we leave behind us is a part of ourselves; we must die to one life before we can enter another.
Anatole France
Because things are the way they are, things will not stay the way they are.
Bertolt Brecht
This may come as a bit of a shock to some, but I am not a big fan of change. Not really, anyway. Something about swinging past the halfway point of life knowing that most of your vital organs are intact makes stability seem like a good idea.
That being said, I am not a stick in the mud. I realize that progress can only come from turmoil. One thing must go for another to take its place.
Change is coming to Chicago's baseball teams. We'll start by looking to the Northside. Barru M. Bloom was at the Arizona game and tried, unsuccessfully, to get the Cubs to say when Rizzo is coming up.
Because, as you know, the Cubs lineup is a bigger secret than the number of STDs Charlie Sheen has had.
While awaiting the arrival of first baseman Anthony Rizzo from the Minor Leagues, Matt Garza ran into a buzzsaw named Wade Miley on Sunday.

The rookie D-backs left-hander outworked the veteran right-hander as the D-backs won, 5-1, sweeping the three-game weekend series at Chase Field. The 24-48 Cubs have now lost four in a row, and will head home to Wrigley Field to face the Mets in a three-game set, beginning Monday night.

"Losing like we're losing now is tough," said Alfonso Soriano, whose seventh-inning homer off of Miley was his 14th, and accounted for the Cubs only run. "I don't like to lose. The way we're losing is not acceptable."

Garza (3-5) pitched good enough to win, allowing only three runs on five hits, while striking out seven and walking one in seven innings.

But the Cubs had only four hits, and just three off of Miley, who ran his record to 9-3. Miley solidified his position as the probable D-backs delegate to the National League All-Star team by striking out seven, walking one and tossing 116 pitches in eight innings.

This was the nexus of the game: With the D-backs leading just 3-1, the Cubs had runners on second and third and no outs in the eighth after Geovany Soto walked and Darwin Barney doubled. Miley, though, pitched out of the jam, retiring the next three hitters. Joe Mather struck out, pinch-hitter Luis Valbuena lined to short and David DeJesus bounced back to Miley.

For Miley, it was his sixth win in his last eight decisions.

"We get guys on second and third and we can't even make contact," Cubs manager Dale Sveum said. "That's been the biggest key, striking out so many times in these situations especially when there are less than two outs. We're not even moving anybody."

The Cubs are 14-19 at home, and are now 10-29 on the road. They are anticipating the arrival of Rizzo sometime during this six-game homestand against the Mets and Astros, but even that may be no panacea.

"We've got to start doing something against left-handed pitching or else it's going to be a long homestand," Sveum said. "Reinforcements? I don't know what the date is and what reinforcement were going to get. At least we know we're going to get one, but when that date is I don't know yet."

Rizzo is currently a .349 hitter with 23 homers and 63 RBIs for Triple-A Iowa. But he has already proven he can tear up the Pacific Coast League. Last year, he hit .331 with 26 homers and 101 RBIs for Tucson.

But when his much ballyhooed ascent to the Padres came, he couldn't hit big league pitching. Rizzo batted .141 with a homer and nine RBIs in two stints playing for San Diego. The homer came his first weekend at Petco Park. He was brought up on June 9, 2011, and barely lasted a month. He returned in September, and was traded to the Cubs during the offseason.

At 22, Rizzo has a year more experience and anything could help the Cubs, who are 27th in the Majors with 264 runs scored.

"You've got to score runs, and that's the bottom line," Sveum said. "We don't score a whole lot of runs. When we score four runs or more we're over .500. But that doesn't happen too often. There's too many times when you have one run. You're not going to win many games that way."

Garza was on that end, trying to win with that one run of support on Sunday. Garza walked Gerardo Parra, Arizona's leadoff hitter, in the opening inning and he came around to score the game's first run on a Justin Upton single. Garza said he hung sliders to Parra and Jason Kubel that led to the other runs scored against him.

Parra tripled with two outs in the sixth and scored on Aaron Hill's infield single, and Kubel opened the seventh with his 10th homer.

"We knew he had good stuff today, so for us to be able to scratch a couple runs across early on a couple hits, those were big contributions," D-backs manager Kirk Gibson said after his now 37-35 club went 5-1 on the just-concluded homestand.

Garza has only come up on the winning end once since April 29. And that was in his previous start, when he allowed only five hits and three runs to the White Sox last Monday at U.S. Cellular Field. It wouldn't be his fate to win again on Sunday, though.

Garza said the Cubs will weather this period of adversity.

"We show up every day and we play," he said. "We show up and we work. We're not quitters. We're going to keep fighting, keep going, keep clawing. That's all we can do. I always say, I'm getting ready for the next one."

The next one might include Anthony Rizzo, or perhaps the one after that or the one after that.
I don't get it. Why the games? Do they really think there is even a remote chance that Rizzo is staying in 3A? Face it kids, he's coming up. He has to. At this point there is nothing he can do in 3A that will help him in any way. The kid is going to have to face the Johan Santana's of the world no matter what. He may as well start tonight.
Last night the Sox won a rare extra inning game at home with Eduardo Escobar driving in the sole run in the 10th inning. Contrary to rumors, Escobar was not demoted to the minors after the game. He was designated as the fourth outfielder with Hudson being moved to utility infielder. The reason all that happened is that the Sox traded Brent Lillibridge and Zach Stewart to the Red Sox for Kevin Youkilis. As Scot Merkin notes, this might be a bigger trade than anyone realizes.
It was quite a finish to the homestand Sunday afternoon for the White Sox at U.S. Cellular Field.

They claimed a 1-0 victory in 10 innings over the Brewers. They regained first place in the American League Central with Cleveland's loss. And they got what appears to be an upgrade at third base, acquiring Kevin Youkilis in a trade with the Red Sox in exchange for utility player Brent Lillibridge and Minor League right-handed pitcher Zach Stewart.

Boston also will pay approximately $5.6 million of Youkilis' remaining salary.

This 2012 White Sox mix of contending for the playoffs while developing young talent took a decided turn toward the postseason.

"We just thought at this time it was necessary and necessary to do it sooner rather than later," said White Sox general manager Ken Williams of the Youkilis trade. "I just got off the phone with him. He's very excited to join our club. He has a little edge to him which I like. I think he's going to fit in just fine with our ballclub."

"Just a gritty kind of player and we're happy to have him," said White Sox captain Paul Konerko of the Youkilis addition. "I think it could be a real steal when we look back on it."

Youkilis, 33, figures to move immediately into the starting third-base role vacated by Brent Morel, who's recovering from a lower lumbar strain. Veteran Orlando Hudson, who joined the White Sox on May 22 as a free agent, has started 25 games at third base, marking the first 25 big league games he has ever played at that position over his 11-year career.

While the White Sox have a 14-11 record with Hudson in the lineup, he is hitting .170 since coming to Chicago and his defense has been an understandable work in progress. Eduardo Escobar has played 10 games at third and carries a .203 average, but both he and Hudson will now move into utility roles.

Escobar will see outfield time due to Lillibridge's departure. Hudson, meanwhile, handled the change with great class and dignity, after Williams praised him for the effort he put forth at an unknown defensive spot.

"If I was a GM, I'd make the same trade," said the 34-year-old Hudson. "I'm not the best third baseman over there, plus I'm not swinging the bat well, so definitely I'd make the same trade."

When asked if he wanted to stay with the team, Hudson laughed and added, "I've got a job. Kenny, he's the man, so whatever decision he makes… But I've got to thank him, first of all, for getting me over here and giving me a chance. If things are different, no hard feelings. I enjoy the guys here, and the coaching staff's great."

With a .233 average and 15 RBIs, this present campaign has not been a particularly good one for Youkilis. The career .286 hitter with a .388 on-base percentage was sidelined by a back strain from May 2-21 and has not exactly seen eye-to-eye with new manager Bobby Valentine.

Rookie Will Middlebrooks claimed the Red Sox starting third-base job, making Youkilis expendable. The White Sox hope a change of scenery will bring back the previous form that sent Youkilis to three All-Star Games, complemented by that edge spoken of by Williams.

"He wants to come in and he wants to prove some people wrong," said Williams with a smile, adding that he couldn't say exactly what Youkilis said in their phone conversation.

"We're happy that he's going to get a fresh start and hopefully a chance to play in Chicago," said Red Sox general manager Ben Cherington of Youkilis. "He did a lot of good things for this organization and for the bulk of the time here, he really embodied a lot of the things we believe in as a player. We'll wish him well, except when he's playing against us."

Cherington talked to Youkilis two or three days ago to tell him that they were talking to teams. He then informed Youkilis Sunday of the deal, with Youkilis leaving Fenway Park to a hero's farewell.

Williams admitted the financial component, in regard to how much of Youkilis' remaining $8 million was to be picked up, served as a major factor.

"Let's just say that the deal made sense from a player's standpoint, a talent standpoint, and a financial standpoint for us," Williams said.

"You've got to give up good players to get a player," White Sox manager Robin Ventura said. "Lillibridge, as much as we hate seeing him go, because he does a lot of things for us that are positives, you have to do that to be able to get a good player and Youk's a pro. He's been there and he's done it."

Youkilis figures to take a regular spot in the starting lineup, beginning with the White Sox series opener at Target Field Monday. But the road is about to get tougher for the upstart White Sox.

They have four games at Yankee Stadium at the end of next week, followed by a first-half-ending homestand against Texas and Toronto. The second half begins with an immense challenge—of the 19 games to be played through the July 31 non-waiver Trade Deadline, 16 will be on the road.

During that time, the White Sox will travel to Kansas City, Detroit, Texas and Minnesota. There also are four games to be played at Fenway from July 16-19, with Youkilis getting a chance to make a quick return to the place where he helped the Red Sox win World Series titles.

As far as possibly adding another pitcher or another player overall, Williams indicated any additions could just as well come from within the system as through a trade. But the developing White Sox clearly are making their move.

"At this point and time we owe it to our fans and the men in that clubhouse in uniform to try to exhaust ourselves to be the best team we could possibly be," Williams said.
My guess is that Lillibridge will see a big upgrade in playing time in Boston. I wish him well. He's been nothing but a solid team player ever since he came up. As to Youkilis, his bad season is a major upgrade over Hudson's good one so that seems to be a solid move.
And, yes Sox fans, it is quite clear that the Sox have decided to make a run for it.
Excuse me, I meant to say that your FIRST PLACE Sox have decided to make a run for it.
Follow us on Twitter!
Tweet


First off a hearty round of thanks to the nice folks over at Tub Girls (NSFW) for hooking us up with the image for today's blog. If you like pictures of naked girls in bath tubs they should be bookmarked in your browser.
Moving on.
To all the nice people who have written asking why we don't have a weekly Toko page, let's just say we tried that experiment once before. However, he's older and wiser now, and meds have gotten much better, so we may revisit it.
Not today, but ..... well, we'll think about it.
Moving on.
A few others have written in asking if they can write a front page. The answer is yes. The rules are very simple; keep the article under 1,000 words, provide links to any articles you copy or cite and send a link for any image you want to see used. After that we handle the rest. Obviously, when it comes to content, think sports section of your daily newspaper and not Hustler.
Moving on.
Last night Tyler Emerick was in Arizona and watched as Paul Malholm hit his second career homer, this one a two run shot, and the team banged out 14 hits only to lose. And not just lose, but lose spectacularly.
When Cubs starting pitcher Paul Maholm smacked a two-run homer in the fourth inning on Saturday to give his club a lead, he simultaneously drove in more runs than the Cubs' offense had in its previous two games combined.

It was the type of hit that could have jump-started and energized a beleaguered team to break out of a slump.

But for the second consecutive night, the Cubs stranded double-digit runners on base and failed to keep the D-backs offense at bay as they dropped their third straight game, 10-5, at Chase Field.

"We got some hits, scored some runs, but we left some people out there in key spots," Cubs manager Dale Sveum said. "Couldn't get that big hit, the scoring-position stuff is getting bad."

The Cubs had 14 hits, but left 10 on base and were 2-for-11 with runners in scoring position. They also collected nine hits and left 11 stranded on Friday.

David DeJesus and Starlin Castro each tied career highs with four hits on Saturday as the leadoff and two-hole hitters in the lineup. But Bryan LaHair, who batted third, went 0-for-5 and grounded into a double play.

"He had a tough night, he left a lot of people out there," Sveum said of LaHair. "Have to get better with men in scoring position. He's struggled all year and it's continuing, you have to change the approach or whatever. He's got to get better at that."

Maholm hit the second home run of his career on a no-doubter to left field off D-backs starter Ian Kennedy, but was touched up for seven runs (six earned) on nine hits over 3 1/3 innings. His other homer came May 9, 2009, against the Mets. The last Cubs pitcher to hit one was Carlos Zambrano last August.

"I hit a home run on the first pitch, jogged around the bases and came in," Maholm said when asked if the at-bat affected his pitching. "I would rather go 0-for-4 with four punchouts and get deeper into the game and win."

The half-inning after Maholm hit his homer he allowed six runs to the D-backs, aided by a Luis Valbuena throwing error at third base that Maholm thought could have turned into a double play to end the inning.

"You make a pitch and think you're getting out and then all hell broke loose," Maholm said. "I didn't make any pitches after it, and obviously it was a grind."

The Cubs starter also walked Kennedy twice, including once when the pitcher was squaring around to bunt.

"It's frustrating, that's a word you can print," Maholm said. "Obviously, in a bunt situation, I was trying to get him to hit the ball back to me hard and get a double play ball, but I just didn't throw strikes."

The outing was Maholm's shortest since August 30, 2010, when he also lasted 3 1/3 innings, giving up eight runs to the Cubs as a Pirates pitcher.

The D-backs broke the scoreless tie in their half of the third inning on a leadoff homer by Justin Upton. The right fielder picked on a full-count fastball from Maholm and drove it into the left-field bleachers.

"We capitalized on mistakes," Upton said. "That's what you have to do if you want to score runs."

Maholm briefly put the Cubs ahead, 2-1, in the fourth with his home run, but the 29-year-old allowed seven of the first eight batters in the bottom of the inning to reach base before Sveum brought in Jairo Asencio from the bullpen.

"He didn't have a whole lot after the home run he hit," Sveum said. "That seems to be our Achilles heel, when one of our pitchers gets a hit or does something good like that, the next inning ain't too good."

The Cubs cut into the deficit in the fifth with a two-run double from Steve Clevenger and a pinch-hit RBI single from Jeff Baker to make it 7-5, but Paul Goldschmidt countered with a solo shot in the sixth to put the D-backs ahead, 8-5.

Aaron Hill and Miguel Montero each followed with RBI singles to cap the 30-hit night between the clubs.
I find it interesting that in that maelstrom of futility the only guy who got thrown under the bus was LaHair. Malholm threw himself under his own bus. LaHair batted twice with runners in scoring position. That leaves seven more incompetent culprits who deserve their own sets of tire tracks. Soriano, Soto & Valbuena combined to go 1-13. They left the as many runners on base as LaHair did. Also, and it may just be me, but putting a rookie first baseman in the three hole just strikes me as stupid.
Moving on.
Our old pal Scoott Merkin drove up to Milwaukee last night to see if the Sox could snap out of their funk. He also went for the beer and brats. Well, for the beer, the brats and the cool big screen TVs they have at Hooligans since the game was in Chicago.
If Friday night's crisp pitchers' duel between Zack Greinke and Chris Sale represented the Rembrandt of baseball games, then Saturday's 8-6 White Sox win over the Brewers falls closer to the Dogs Playing Poker on black velvet category.

But there are no bonus points for stylish victories, and after losing seven of their last nine games, Saturday's 3 1/2-hour, sometimes plodding contest played before 30,337 at U.S. Cellular Field was just as significant as a no-hitter or perfect game. With every other team in the American League Central losing Saturday's Interleague action, this victory actually held even greater importance.

"We'll take every one," said White Sox left fielder Dayan Viciedo through translator and White Sox manager of cultural development Jackson Miranda.

"It has been a rough go over the last week and a half and we showed that we're still in it, we're still fighting the right way," White Sox second baseman Gordon Beckham said. "That game was not easy. It felt like we kept clawing ourselves out, clawing ourselves out and we came out on top."

Viciedo and Beckham played major roles during the club's eighth win in 17 Interleague contests.

After going 7-for-53 previously in June, producing one extra-base hit and one multi-hit game during the month, Viciedo knocked out three hits and drove in four against the Brewers (33-38). Viciedo singled home one run off Milwaukee starter Randy Wolf during a two-run second and then launched a two-run home down the right-field line with one out in the fourth to give the White Sox (37-34) a 4-2 lead.

His run-scoring single in the sixth off Kameron Loe chipped a 6-4 Milwaukee advantage to one run.

"Mainly, his power and where he goes is to right field," said Wolf of Viciedo, who now has 13 homers and 34 RBIs. "I left a curveball up. He's one of those guys that really doesn't need to get it all to hit it out that way."

"Today was one of those where I had a great practice," Viciedo said. "That always translates into games. What I did during practice came through on the field, so it was a great day."

Beckham's three hits raised his average to .246, and he added an important insurance run with a run-scoring single in the eighth against Tim Dillard. Alex Rios, who also chipped in three hits, delivered the game-winner with a seventh-inning single to center against reliever Jose Veras to score Beckham after Paul Konerko was intentionally walked.

That one-run lead barely survived the top of the eighth. With runners on first and second and two outs, closer Addison Reed replaced Matt Thornton in search of his first four-out save with the right-handed power of Aramis Ramirez and Corey Hart due up.

Reed walked Ramirez to load the bases, instead of giving in on a 3-1 count. Hart hit the next pitch on the ground to shortstop Alexei Ramirez, and after a brief bobble, he got the force at second to end the threat. Reed then cruised through the ninth for his ninth save.

"I like it. It just means I'm out there longer," said Reed of the four-out save. "The longer I'm out there, the more fun I have. I was glad I got the opportunity. I kind of feed off of those situations. I love being out there pitching no matter who is up."

Milwaukee grabbed a 6-4 lead against White Sox starter Dylan Axelrod and relievers Will Ohman and Nate Jones with three runs in the sixth, but Jones retired Ryan Braun on a fly ball to Rios with the bases loaded and two outs to keep the White Sox in the game. Orlando Hudson's two-strike double off Loe tied the game in the bottom half of the frame.

Axelrod, making his first start in place of the injured Philip Humber, gave up five runs (four earned) on six hits over 5 1/3 innings. He fanned three and hit two, but while he went to five full-counts, he never issued a walk. He'll get another chance on the mound and to live a personal dream by starting Thursday's series opener at Yankee Stadium.

"Both teams battled, and I feel like I kept us in the game," said Axelrod, who last pitched on June 14 for Triple-A Charlotte. "The offense picked me up at the end there. We needed that one. Hopefully, we'll go out tomorrow and take another step forward and maybe get back into first place."

Wolf yielded five runs on eight hits over 5 1/3 innings and was lucky to get off that easy. Defensive gems from Carlos Gomez, Aramis Ramirez and Rickie Weeks in the first inning turned three hard-hit balls into a perfect frame.

Brent Lillibridge had the defensive gem of the game with one out in the fifth, as he raced into right-center to corral Gomez's long blast and then ran into the wall on the fly after making the catch. So there was some beauty in a game that wouldn't exactly be considered a work of art.

This win propelled the White Sox to within one-half game of the Indians for the division's top spot. Their 14 hits just might have awoken an offense hitting .202 with 26 runs scored over that rough nine-game stretch.

"You can sit there and hang your head and not do anything, but these guys have the ability to take it day by day and not let yesterday affect today," White Sox manager Robin Ventura said. "It's a credit to these guys."
I know I know, after Scott's scintillating opening you want to buy a black velvet painting. Okay, CLICK HERE to get one.
Here's all I can really say about the Sox; they are supposed to be in last place and they're not.
CLICK HERE TO HAVE MORE FUN THAN GOD INTENDED
Follow us on Twitter!
Tweet


I wasn't going to write about this but I think I have to. A friend of mine lived in Happy Valley, near Penn State. In 2009 he and his wife were going through a very rough patch. Their two kids were bearing the brunt of it. They didn't mean for that to happen, but it was happening nonetheless. On the advice of a school counselor they enrolled their children in Second Mile. His son was 10 at the time. His daughter was 8.
Don't worry, nothing happened to the kids.
Anyway, by 2011 he and his wife, thanks to their faith-based counselling and rekindled love and respect, had worked through their problems and the family was back on stable ground. He found a new, and better, job in Chicago and brought his family here.
I was at his home one day as the Sandusky stuff was just coming to light. He was horrified. His son walked in and saw the news report and laughed.
"That's the guy with all the presents. He's kind of weird."
And he went back to being a 12 year old boy and dad's heart beat a hell of a lot easier.
But my buddy's kids would have been a bad target for Sandusky. Even though the parents were going through hell they were still there for their kids. They would answer questions and talk with them regularly. That kind of support would threaten a guy like Sandusky. He needed the children weak and with no one to talk to.
He was, and is, to use the vernacular, one sick motherf****r.
And now he's going to jail for the rest of his life.
Just so you know, I'm okay with that.
CBS News has the whole story.
A jury found Jerry Sandusky guilty Friday in his child sex abuse trial, believing prosecutors' portrayal of him as a serial molester who groomed his victims and not finding reasonable doubt in his defense lawyer's assertions that the former Penn State assistant football coach was being victimized by an overzealous prosecution and greedy accusers.

It was a swift and emphatic end to a case that shattered Penn State University's Happy Valley image and brought down Hall of Fame football coach Joe Paterno.

In this booking photo released early Saturday morning June 23, 2012 by the Centre County Correctional Facility in Bellefonte, Pa., former Penn State University assistant football coach Jerry Sandusky is shown. (Credit: AP Photo/Centre County Correctional Facility)
Penn State releases statement in reaction to Sandusky guilty verdict

Sandusky showed little emotion as the verdict was read. The judge ordered him to be taken to the county jail to await sentencing in about three months.

Sandusky, a 68-year-old retired defensive coach who was once Paterno's heir apparent, was found guilty of 45 of 48 counts. He faces the strong possibility of life in prison.

In court, Sandusky half-waved toward family as the sheriff led him away. Outside, he calmly walked to a sheriff's car with his hands cuffed in front of him.

As he was placed in the car, someone yelled at him to "rot in hell." Others hurled insults and he shook his head no in response.

Almost immediately after the judge adjourned, loud cheers could be heard from a crowd of more than 200 people gathered outside the courthouse as word quickly spread that Sandusky had been convicted. The group included victim advocates and local residents with their children. Many held up their smartphones to take pictures as people filtered out of the building.

Jurors were exposed to seven days testimony, some of it graphically describing abuse suffered at the hands of Sandusky, including touching in showers, fondling and in some cases forced oral or anal sex.

Eight young men testified that they were abused by the former Penn State assistant football coach, and jurors also heard about two other alleged victims through other witnesses, including another former coach.

Sandusky did not take the stand in his own defense.

He had repeatedly denied the allegations, and his defense suggested that his accusers had a financial motive to make up stories, years after the fact. His attorney also painted Sandusky as the victim of overzealous police investigators who coached the alleged victims into giving accusatory statements.

But jurors believed the testimony that, in the words of lead prosecutor Joseph McGettigan III, Sandusky was a "predatory pedophile."

One accuser testified that Sandusky molested him in the locker-room showers and in hotels while trying to ensure his silence with gifts and trips to bowl games. He also said Sandusky had sent him "creepy love letters."

Another spoke of forced oral sex and instances of rape in the basement of Sandusky's home, including abuse that left him bleeding. He said he once tried to scream for help, knowing that Sandusky's wife was upstairs, but figured the basement must be soundproof.

Another, a foster child, said Sandusky warned that he would never see his family again if he ever told anyone what happened.

And just hours after the case went to jurors, lawyers for one of Sandusky's six adopted children, Matt, said he had told authorities that his father abused him.

Matt Sandusky had been prepared to testify on behalf of prosecutors, the statement said. The lawyers said they arranged for Matt Sandusky to meet with law enforcement officials but did not explain why he didn't testify.

"This has been an extremely painful experience for Matt and he has asked us to convey his request that the media respect his privacy," the statement said. It didn't go into details about his allegations.

Defense witnesses, including Jerry Sandusky's wife, Dottie, described his philanthropic work with children over the years, and many spoke in positive terms about his reputation in the community. Prosecutors had portrayed those efforts as an effective means by which Sandusky could camouflage his molestation as he targeted boys who were the same age as participants in The Second Mile, a charity he founded in the 1970s for at-risk youth.

Sandusky's arrest in November led the Penn State trustees to fire Paterno as head coach, saying he exhibited a lack of leadership after fielding a report from then-graduate assistant Mike McQueary. The scandal also led to the ouster of university president Graham Spanier, and criminal charges against two university administrators for failing to properly report suspected child abuse and perjury.

The two administrators, athletic director Tim Curley and now-retired vice president Gary Schultz, are fighting the allegations and await trial.

Sandusky had initially faced 52 counts of sex abuse. The judge dropped four counts during the trial, saying two were unproven, one was brought under a statute that didn't apply and another was duplicative.

The accuser known in court papers as Victim 6 broke down in tears upon hearing the verdicts, and a prosecutor embraced him and said, "Did I ever lie to you?"

The man, now 25, testified that Sandusky called himself the "tickle monster" in a shower assault. He declined to comment to a reporter afterward, but his mother said: "Nobody wins. We've all lost."
Mom is right. Nothing will give those boys their childhoods back. They will never know innocence. Sandusky didn't just violate their dignity he tore a hole in their souls that will never be filled.
That was obvious with their testimony. One young man admitted that he loved Sandusky and that he didn't understand why the affections had stopped. It's going to be a long time before he can separate right from wrong and learn that love and dominance are two very different things.
I wish him well since, sadly, that's all any of us can do.
Well, maybe not. You can make sure that the lines of communication are always open between you and your children. That is how you stop guys like Sandusky.
CLCIK HERE IF YOU WANT TO TALK
Follow us on Twitter!
Tweet