"The difference between my life and hell…is it's better to be in hell."
"Why can't I drown in a river of my own tears and die already."
"Life is only cruel to me on days that end with 'Y'."
"Out of 10 things that happen to me everyday, 11 are bad."
"No colors for me…I'll order dinuguan, black gulaman, black forest cake and black coffee."
"Another cruel morning has come. Oh, joy!"
"What is death, but freedom from this chain of pain called life?"
"I'm a waste of space, a ghost without a home."
"Do I have a sign on my back that says, 'break my heart'?"
"My life is one long slow death."
"Everybody mocks my happiness."
"I love sleeping, because my life has a tendency to fall apart when I'm awake."
"Today was going to be a good day. Then I woke up."
"What's that awful noise? Oh yeah…my heart breaking."
I found one of those EMO sites where people post there most intimate feelings. As far as I can tell, all EMO people are self absorbed fatalistic whores. It also seemed apropos for Chicago's baseball fans. After all, all is lost and all is forgotten. Hope is a dying shard twitching fitfully on a pyre of despair.
Hmmmm. maybe I should write EMO songs.
There's good money in pandering to losers.
Anyway, let's take our misery one pill at a time. After getting the snot pounded out of them by the Rockies Carrie Muskat reports that the Cubs believe that a base running gaffe in the 7th inning which cost them a run was the real culprit.
No, I am not making this up. Quit laughing at me.
If the Cubs are to avoid a 100-loss season, then they have to figure out a way to win on the road out west. If they want to not make any more baserunning gaffes, they need to be a little smarter. If they are to build a winner, it's up to general manager Jed Hoyer and Co., who are already busy working on next season.

Charlie Blackmon hit a solo home run and Chris Nelson added a two-run single to lift the Rockies to a 6-0 victory Wednesday over the Cubs, who dropped to 0-15 on the road against National League West teams.

The Cubs stranded runners at third base in the second, third and fifth innings, and had runners at second and third in the seventh with one out when Dave Sappelt hit a fly ball to left. Joe Mather, who was at second, tried to advance as Josh Vitters headed home but Mather was thrown out to end the inning.

It's the second time the Cubs have committed this baserunning mistake, having done so in Houston earlier this month.

"I went 30 years without seeing it, and unfortunately, I've seen it twice in the last two weeks and in pretty relevant situations, which is the odd thing about it," Cubs manager Dale Sveum said. "I might have come across it when maybe my team was up two or three and it was an irrelevant play."

Mather's decision to advance left Sveum scratching his head.

"It's bonehead plays," Sveum said. "[The players] know they are. It's just not thinking ahead, and Joe has good instincts. ... For whatever reason, they forget what the score is and the situation. They can't slow the game down to go over all the scenarios before the next play happens."

Mather's explanation?

"I thought I could make it," he said. "I shouldn't have gone. It was bad baserunning. We're down 6-0, I took an RBI away from [Sappelt]. It was just bad baseball."

Jason Berken (0-2) took the loss, and the Cubs now need to win four of their final seven games to avoid a 100-loss season for the first time since 1966. Four of those games are at NL West ballparks.

Hoyer isn't counting the losses anymore.

"People in every walk of life focus on round numbers," Hoyer said Wednesday at Coors Field. "One hundred losses is a round number. I'm not going to feel any better about a 96-loss season or a 98-loss season or a 100-loss season. In any way, shape or form, we have to get better. I don't want to lose 100 games either. That's something people talk about and it's a round number we clearly want to avoid.

"If we avoid it, it doesn't mean I'll feel better about our season. ... We have to get better. That's the focus."

Hoyer, Cubs manager Dale Sveum and Theo Epstein, president of baseball operations, will meet the day after the season ends to go over the roster. The early take on the prospects called up this season have been mixed.

"Every guy who's come up hasn't shown we need to reserve a spot for him next season but that's to be expected," Hoyer said. "We need to get better next year and having depth at [Triple-A] Iowa is important. A lot of those guys may feel they're ready but if they start the year at Iowa, that's probably a positive for our roster."

Hoyer knows first-hand that some players take a little longer. He promoted Anthony Rizzo to the big leagues last season with the Padres and watched the first baseman struggle to hit .141.

"That first time in the big leagues, I think it's really difficult to evaluate," Hoyer said. "I've had a number of players tell me the butterflies don't go away that first time up, they're nervous all the time, they have a hard time calming themselves down. Maybe the second time, the third time they come up, it's like, 'OK, I belong here.' It's hard to evaluate a guy when he's nervous.

"It's hard to blame them sometimes. This is their dream, they're up for the first time, the game is faster. Sometimes those things can snowball. It did with Rizzo last year."

The Cubs do have a significant amount of money coming off the books with Carlos Zambrano and Ryan Dempster gone, and it could be a a busy offseason. They need more pitching, possibly a third baseman, and help on the bench.

"We will have financial flexibility," Hoyer said. "We've been diligent to make sure we do have flexibility and we're efficient going forward. We'll obviously be active in the free agent market."

And most likely reviewing baserunning in Spring Training as well.
Here's the arithmetic; the Cubs need to go 4-3 to end the season with less than 100 losses. Or they can go 0-7 and set a franchise record. Anything in the middle will be the Cubs being the Cubs and failing at failure.
Which would fit well with previous regimes but not the current one, or so I am led to believe.
But nothing brings North and South side fans together like misery and booze and, thank God, Chicago has plenty of both right now. Our old pal Scott Merkin waited until after the game to pop the bottle of bourbon and reminds us that walking 1 1/3 batters per inning (this is an in game average, no batters were sliced into pieces to attain this number) is a guaranteed recipe for failure.
For the first time since July 23, the White Sox find themselves out of first place in the American League Central.

That change started at approximately 8:45 p.m. CT Wednesday night, when the Tigers (83-72) rallied to upend the Royals by one run at Comerica Park.

And it became officially a one-game deficit about two hours later, when the Indians finished off a 6-4 victory to claim the series at U.S. Cellular Field. Both the Tigers and White Sox have seven games remaining, with the White Sox playing host to the Rays for four starting on Thursday followed by three in Cleveland, and the Tigers following up their home finale against the Royals on Thursday with three at Target Field this weekend and then three in Kansas City.

One thing is certain about the final week of this 2012 regular season: If the White Sox walk 12 hitters as they did against the Indians (65-91), there's not much of a chance they will be playing postseason baseball.

"It was tough out there tonight. We didn't deserve to win that game," said White Sox captain and first baseman Paul Konerko. "This is the big leagues. You've got to play all nine innings, and you have to play them well to beat a team. We didn't do that tonight. That doesn't mean we can't start it tomorrow and do it the right way and get after it."

"You can't win a game walking 12 guys," catcher A.J. Pierzynski said. "It seemed like every inning there were guys all over the bases. We did a great job keeping ourselves in the game and giving ourselves a chance. It could have been real ugly there."

Their seventh loss in eight games certainly wasn't textbook baseball by the White Sox (82-73), but Pierzynski was on target with his assessment. Six pitchers issued a combined 12 free passes, their highest total since walking 12 at Fenway Park on Sept. 12, 2003, and allowed nine hits. Yet, they were able to minimize the damage and keep it close until the end.

"Honestly, they did a good job getting out of most of it," said White Sox manager Robin Ventura of his hurlers, who combined to throw 126 strikes out of 217 pitches. "We've asked them to a do a lot. Tonight we asked them to do a lot and we just came up short."

"We were playing a really good team that is fighting for some wins, so they were giving us their best," said Cleveland second baseman and Chicago-area product Jason Kipnis, who walked three times and swiped two bases. "They're maybe struggling a little bit right now, but we didn't help them out. I thought we had good at-bats and put the pressure on them."

A sixth-inning, bases-loaded at-bat with nobody out between Nate Jones and Carlos Santana seemed to be a turning point in the contest. Santana battled the hard-throwing right-hander for 11 pitches before drawing a walk on pitch No. 12 to force home the tying run. Santana took a borderline 1-2 pitch from Jones, called a ball by home-plate umpire Jerry Layne, to keep the at-bat alive.

With the bases still loaded, Jones was able to strike out Russ Canzler and Matt Thornton induced a Travis Hafner double-play grounder, from Thornton to Pierzynski to Konerko, to end the frame tied at 4.

Lou Marson drew a one-out walk from Thornton (4-9) in the seventh, the third walk of the game for Marson, and moved to third on Ezequiel Carrera's double. Shin-Soo Choo followed with a high chopper to Konerko, who grabbed the ball and stepped on first in one motion, but his throw to the plate was a bit up the line and allowed Marson to score the go-ahead run.

"There was almost no chance, unless Paul threw it perfect, and he threw it a little bit up the line," Pierzynski said. "It was a tough play. Paul did the best he could. He got the out at first and made a good throw but not a great throw. It needed to be a great throw."

Hector Santiago started and allowed three runs on five hits over 3 1/3 innings. He was staked to a 3-1 lead in the first when the White Sox took advantage of Cleveland starter Justin Masterson's wildness.

Masterson threw only 17 of his 37 pitches for strikes in that opening frame, walking Konerko to force in a run and yielding an Alex Rios sacrifice fly and Pierzynski's run-scoring double. Rios' 88 RBIs tie a single-season career high.

Cleveland tied the game on Kipnis' two-run single in the fourth off Brian Omogrosso, who relieved Santiago after a walk to Choo loaded the bases with one out, only to have the White Sox regain the lead in the bottom of the fifth. Alexei Ramirez's two-out double off Masterson scored Pierzynski.

Nonetheless, the White Sox are looking up at first place for the first time in two months. They also are playing their worst baseball of the year at the worst possible time.

That fact doesn't reduce their optimism for making a quick turnaround, not like 12 walks temporarily sapped that enthusiasm on Wednesday.

"We still have to win games. We can't play like we did tonight. I know that," Pierzynski said. "We jump out to a lead and we have to shut them down. Unfortunately, tonight we weren't able to do that. Hopefully, tomorrow will be a better day."

"We're going to continue to battle," Ventura said. "We're going to scratch and claw. We don't plan on going anywhere."
"(The) worst baseball of the year at the worst possible time." Man, there's something for the old clubhouse wall. Maybe a little Goth poetry will cheer everyone up.
Black
Black as my soul
Soul made of dirt
Dirt on the grave
Grave in the dark
Dark equals black
Black
Yeah, I feel better too. Could you pass me that razor?
Thanks.
CLICK HERE TO GET HAPPY - OR DRUNK ...
Follow us on Twitter!
Tweet


You wake up n the morning, snag that first cup of Joe and prepare to face the day. Maybe you even manage to toss off a pleasant witticism to a loved one. Not to worry, that's not mandatory this early. But I know some people who can attain that level of functionality before they finished their first cup of coffee.
It doesn't matter. You flip open the paper, or turn on the TV, and see that the apocalypse is nigh. Worse, there is nothing you can do about it.
The end times for Chicago baseball are as clarion clear as the opening knocks on the door by Death in Beethoven's Fifth Symphony.
It is over. Rahmney Emanuel has won. There is no hope for our futures any more. The joy has been sucked out of life. No hockey, no basketball (at least not this year), mediocre football and now this; the Cubs seem doomed to lose 100 games and the Sox have dropped into a tie for first place.
May as well ship the kids off to those pseudo-prison camps that Rahmney thinks are schools and start drinking heavily. Life, as you knew it, is kaput.
What could you possibly have to look forward to?
Well, there's this;
The Cubs have 7 games left. If they lose them all they will set a franchise record in losses. Then they won't be just another 100 loss season like so many others, they will set a record. They will become immortal. They will rank in the elite pantheon of ignominious losers. This would become a team that your grandchildren would talk about.
And last night the Cubs took the first steps to making that dream come true. Carrie Muskat was there as the Cubs got into a monster slug fest with the Rockies.
Dave Sappelt gave the Cubs front office something to think about.

Leading off for the first time this season, Sappelt hit his first Major League home run and Starlin Castro belted his 14th, but it wasn't enough as the Cubs lost, 10-5, to the Rockies in a rain-shortened game Tuesday night.

Matt McBride hit a three-run home run, Wilin Rosario added a solo shot, and Tyler Colvin and Josh Rutledge each drove in two runs to power the Rockies. The game was played in a constant rain at Coors Field, and the umpires finally stopped play after the Cubs batted in the seventh. Cubs manager Dale Sveum said the field had become unplayable.

"It just rained too hard for too long a period of time," Sveum said.

The game was called after a 48-minute delay.

"It was terrible—I thought I was on ice skates," Sappelt said of the field conditions. "Every time I tried to throw the ball, I thought I was going to slide."

Both the Cubs and Rockies began the day with 94 losses, and the Cubs' magic number now is four. They need four wins in the remaining eight games to avoid a 100-loss season, which would be the team's first since the 1966 Cubs lost 103 games.

Sappelt, hoping to earn a spot in 2013 as an extra outfielder, got things started with his home run in the first off Jorge De La Rosa. Two outs later, Alfonso Soriano walked, moved up on a wild pitch and scored on a throwing error by Rutledge, who fielded Castro's grounder but threw well over first base. Welington Castillo hit an RBI double to make it 3-0.

Rosario homered off Cubs starter Chris Rusin (1-3) in the second, but Castro made it 4-1 with his homer with two outs in the third. The Rockies answered again as Colvin hit a two-run triple.

Darwin Barney hit an RBI single in the Chicago fourth to go ahead, 5-3, but the Rockies took a 6-5 lead in their half as DJ LeMahieu hit a RBI double off Rusin, and Rutledge hit a go-ahead two-run double off Rafael Dolis.

The Cubs now are 0-14 on the road against National League West teams.

"It's always tough to win in the West," Sveum said. "The bottom line is we haven't been able to get anybody out, either. ... Tonight, to score that many runs early and then give just give it right back, you're not going to win many road games when you're giving up that many hard-hit balls or balls hit out of the ballpark."

The Rockies pounded 15 hits—six for extra bases—in the abbreviated game.

"We came out swinging the bats really well," Sveum said. "We couldn't get them to make any soft contact, that's for sure. There were some balls hit pretty hard on their side. Even the outs we got, we're lucky they were at people."

In the first inning, Rusin got ahead of hitters but he wasn't able to do that consistently. The lefty didn't blame the rain.

"You just put [the weather] in the back of your mind, and pretend it's you, the catcher and the hitter," Rusin said. "That's what I try to do, and I didn't do too well."

He has one more start this season, closing the series against the D-backs on Sunday in the Cubs' final road game.

"It's been a learning experience, a good experience to get your feet wet," said Rusin, who spent most of this season at Triple-A Iowa. "At the same time, you try to do well. You just take whatever you can get from it and learn from it, and figure out what you have to work on next year.

"[I've got] one more—try to end solid and end on a good note," he said.

Sappelt is one of several players to be considered for next season. He could be a right-handed bat off the bench.

"In my mind, that was the role I could take over if I could get my stuff together and perform well," Sappelt said. "Whatever happens, happens."

Sveum said he'll meet with Theo Epstein, Cubs president of baseball operations, and general manager Jed Hoyer the day after the season ends to discuss the roster.

"You have a really good idea," Sveum said when asked if he'd seen enough of the roster to evaluate the players. "You've definitely got an idea of the character of people and the pitch ability, making pitches, being able to repeat things. Does this guy need to develop? Does he still have a chance to make the team? I think we've seen enough of everybody for that."
Wilin Rosario? Who the hell is Wilin Rosario? And does it really matter?
That's part of the fun of having a team out of it in September. Kids get called up, manage not to puke on TV and get called the next big thing until they are forgotten in the spring. That can be fun once or twice. But this is the Cubs third straight losing seaosn. While I don't expect the Divine Theocracy to field a World Series caliber team next year, if they aren't competitive fans are going to howl. Already tour groups, responsible for almost 40% of ticket sales, are yanking the Cubs off of their 2013 attractions. There are limits as to how romantic ivy can be.
Not so with my friend Ivy Blue, but that's another NSFW story.
Anyway, to the Southside.
I can sum this up simply. Scott Merkin and I just watched Francisco Liriano pitch himself out of a job.
There was no eighth-inning magic for the White Sox during Tuesday's 4-3 loss to the Indians at U.S. Cellular Field, in a game moved to the afternoon because of the Jewish high holiday, Yom Kippur.

Those late-inning heroics, manifesting themselves in Adam Dunn's game-winning three-run homer off Vinnie Pestano on Monday night, weren't on display in the ninth inning either on Tuesday. And there were viable chances for the White Sox (82-72) in both frames.

Instead, the team that had been atop the American League Central for 116 days and every day since July 24 slipped to a first-place deadlock with Detroit, which beat Kansas City, 2-0, with just eight games remaining.

Barring one team taking off or one team falling out, this consistently inconsistent division race has the makings of being decided on the season's last day if not an extra Game 163 at Comerica Park to break the tie.

"We knew it wasn't going to be easy," said White Sox catcher A.J. Pierzynski of this near dead-heat with the Tigers. "They're not going to go away. They'll keep playing hard."

"The end of the season is always like that," White Sox manager Robin Ventura said. "There's crazy stuff that always happens. We're going to keep playing. You don't know what's going to happen."

On Tuesday, the White Sox scored three runs via the long ball. Pierzynski and Dayan Viciedo went back-to-back to lead off the fifth against Cory Kluber (2-4), and Paul Konerko launched the first pitch from closer Chris Perez (37th save) to cut the ninth-inning lead to one. Pierzynski's 27th homer gave him sole possession of second place in single-season franchise homers by a catcher, trailing the 37 hit by Carlton Fisk in 1985.

Aside from the trio of home runs, the offense didn't really build off Monday night's exciting win. Even when Kluber struggled in the fifth, he was able to settle in and retire the next eight before giving way to Pestano.

"Really, I didn't try to do anything different. ... It was just, 'Don't dwell on it,'" said Kluber, whose two wins have come against the Tigers and White Sox. "I made a couple of bad pitches and they took advantage of them."

"He was ahead in the count, never really fell behind and was changing speeds really well," Pierzynski said. "He got out of the first inning. [Alex] Rios hit a ball really hard to right-center, and I thought it was over [Shin-Soo] Choo's head. He made a really nice play, and [Kluber] really settled down after that."

Francisco Liriano (6-12) struggled once again for the White Sox, allowing all four of Cleveland's runs in 3 2/3 innings. The left-hander yielded seven hits and walked two, while striking out four, putting runners on base in each of his four innings.

The Indians scored one in the first on Russ Canzler's home run, marking the second straight game that the first baseman has gone deep. They added three in the fourth, despite Liriano almost escaping the jam.

Carlos Santana walked and Canzler followed with a double to put runners on second and third with nobody out, before Liriano struck out Matt LaPorta on three pitches. Liriano walked Brent Lillibridge to load the bases, but Thomas Neal hit what looked like a double-play grounder to Gordon Beckham that would have taken the White Sox out of trouble.

Beckham, one of the top defensive second baseman in the AL, fielded the ball cleanly and then pivoted and threw to Alexei Ramirez at second. The throw was a little low and by the time Ramirez caught the ball, righted himself and jumped over Lillibridge to make the throw, Neal barely beat the play at first and the Indians scored a second run.

Singles by Ezequiel Carrera and Choo scored two more and knocked Liriano from the game, leaving him unable to escape an inning that could have finished scoreless.

"Obviously, you want to turn that double play," Beckham said. "I don't know. Yeah, that's not good. Not good."

"That's part of the game, but those haven't been going our way lately," said Ventura of the close call at first. "I thought he got out of it, but ... you gotta come back and get an out after that."

As for the final two innings, Pestano struck out Dunn representing the tying run in the eighth via a 1-2 slider after Dunn hit an 0-2 fastball for Monday's blast. And following consecutive walks by Perez to pinch-hitter Dan Johnson and Ramirez with two outs in the ninth, Beckham hit the next pitch for a fielder's choice to shortstop Asdrubal Cabrera, finishing off the South Siders' sixth loss in seven games.

If playing with heart and soul translated directly into victories, then the White Sox would have locked up the AL Central long ago. But Ventura's crew needs a few more timely hits or homers with a man or two on base to take control of this race before the season's final day.

"Good question, but not quite there yet," said Konerko on the race going to the last game. "Literally, 48 hours can change the whole complexion.

"It seems like it could. I hope not. I hope we clinch before that. But now we have to assume we're going to walk in here tomorrow even, which is fine, and be ready to fight. If anything's better than that when we walk in here tomorrow, that's a gift. But we're going to be fighting either way down to the end."
First off, that was a classy move by MLB to move the game so the Jewish players and owners could participate.
As to Beckham, it was his first error, and it wasn't counted as such, in around 100 games. Shake it off kid, it ain't over yet even if the fat lady is in the parking lot holding a toy gun and trying to look gangster.
There are eight games left and destiny, fickle bitch that she is, is in your control. Even if Paul Konerko paraphrasing Queen songs is kind of creepy.
CLICK HERE TO ABANDON ALL HOPE
Follow us on Twitter!
Tweet


At Kerry Wood day, honoring a man who retired oh so long ago back in 2012, the redoubtable Mr. Wood took the microphone and lamented that other Cubs legends were not part of he team any more. He then went on to name four: Andre Dawson, Greg Maddux, Mark Grace & Sammy Sosa.
Let's take a peek at each, shall we?
Dawson is in the front office of the Florida Marlins being groomed to, one day, be a GM. The Cubs already have one of those and I doubt that he would give that up to become the Ambassador to the Cubby Bear.
Maddux has a front office position with the Texas Rangers who have become a perennial threat to win a World Series and who are led by Nolan Ryan, one of the greatest pitchers of all time. Also, Greg's brother is being groomed to be the manager of the team. I can't see him giving that up to wave blue pom poms.
Grace was dumped by the Cubs in 2000 and went to Arizona where he won a World Series ring and was warmly embraced by the organization and the fans. His current personal problems aside, leaving an organization where he's respected and well compensated to be a part of the team to return to Chicago to carry Kerry's luggage just ain't gonna happen.
Sosa was last seen in a witness protection program having his skin bleached. If he did come back fans would cover the field in cork and syringes.
I can't for the life of me think that Epstein thought any of these were a good idea. But since three out of four can't happen and #4 can be swept under a rug, I guess there's no harm done.
Speaking of doing no harm, the Cubs played their last meaningful game of the season (here on out it's scrubs) so they will be sitting starters and seeing what they have on their bench.
Or, as I like to say, "Say hello to 100 losses."
Cash Kruth was at the game and tells us that Soriano set a career record for RBI and the Cubs lost anyway.
Now it's time for the Cubs to quit playing spoiler and focus on achieving their own goal.

The Cubs likely played their last meaningful game of the season, in terms of impact on the standings, in a 6-3 loss to the Cardinals on Sunday afternoon at Wrigley Field.

St. Louis saw its lead for the second National League Wild Card spot remain the same, while the Cubs' magic number to avoid losing 100 games also stayed steady at four.

Chicago has nine games left, the next six of which come in Colorado and Arizona. The Rockies are eliminated, while the D-backs remain alive in the Wild Card race. Cubs manager Dale Sveum hopes the way the Cubs competed against the contending Cardinals—an extra-inning win Friday and an extra-inning loss Saturday before Sunday's three-run defeat—continues on the road.

"Hopefully these guys come out and understand you don't want to be a part of that," Sveum said of losing 100. "We played these guys pretty much toe-to-toe for three days, so that was nice to see. Fought them and gave them the best we had. Hopefully we go on the road and do the same."

The Cubs were within one heading into the eighth inning, but St. Louis tacked on two runs on a sacrifice fly by Pete Kozma—who hit his first career homer in the sixth—and an RBI single by Carlos Beltran. Cubs reliever Alberto Cabrera issued two free passes in the inning, including a leadoff walk to David Freese.

"That's kind of been the tale of our season a little bit—getting it close and just not being able to put a game away," Sveum said. "Can't walk anybody. [Saturday] you walk eight guys and today the big inning bled because of walks. These young guys have to get on the mound and throw strikes."

Chicago couldn't get much going against Cardinals right-hander Kyle Lohse and the St. Louis bullpen, which tossed three scoreless innings to preserve Lohse's 16th win.

A two-run fourth—in which Welington Castillo knocked an RBI double and scored on a wild pitch—and a solo homer by Alfonso Soriano in the sixth accounted for Chicago's scoring. Lohse allowed only two other baserunners to get into scoring position as he held the Cubs to five hits and struck out five in six innings.

"I made a couple of mistakes there in the inning where they scored the two runs. Other than that, it was a pretty solid outing," Lohse said."I feel like I could have executed a better pitch to Soriano, obviously."

The homer, Soriano's 31st, also was the left fielder's 105th RBI, a new career high. Soriano's 105 RBIs are the most by a Cub since Derrek Lee's 111 in 2009 and the highest by a Cub age 36 or older since Moises Alou's 106 in 2005.

"He's done one heck of a job in left field, at the plate and everything about this season's been one of his best," Sveum said.

Soriano said he isn't surprised by his RBI total because he's spent much of his career hitting leadoff or in other non-run-producing roles.

"Now my game has changed. I don't have the speed, but now I'm more of a power hitter," Soriano said. "I think that's why I've had so many RBIs, is just because I've been batting cleanup."

Like Lohse, Cubs starter Justin Germano only ran into only one big inning, with his coming in the third on a two-run double by Allen Craig, who scored on a single by Freese. Germano allowed four runs on 10 hits in 5 2/3 innings as the Cubs lost for the sixth time in their last seven.

The Cubs hope their close losses turn into close victories on the road against non-contending teams like the Rockies as they search for four more wins this year.

"We're having a losing season, but it can be worse if we get over 100 losses," Soriano said. "We want to just keep fighting and not get to 100 losses because 100 losses is too much. So far, there's frustration, but I think having less than a 100-loss year would be good."
Way to set the bar low. But, really, what else can he do? Whatever you may think of Soriano, and I think he's a waste of a paycheck, he does have pride and does care about the game. He can't, in his mind, just write off an entire year and feel good about it.
Looking forward, the White Sox took the field against the Tribe in an attempt to stop a five game losing streak and retain their position in first place. Scott Merkin reports, mission accomplished.
Forget about Adam Dunn's Comeback Player of the Year candidacy.

Don't focus on a sixth season for the left-handed slugger with at least 40 homers, courtesy of two blasts he launched during Monday's 5-4 victory over the Indians at U.S. Cellular Field.

Look instead at Dunn's second blast, coming in the eighth inning off Vinnie Pestano with two runners on, two outs and the White Sox down by one, and judge it for what it really was—the biggest homer of Dunn's storied career and possibly a season-saving shot for the White Sox postseason chances.

"Tonight was Dunner's night," said White Sox starting pitcher Chris Sale, who finished with a no-decision after working seven innings and throwing 118 pitches, as the White Sox (82-71) ended their five-game losing streak and maintained their one game American League Central lead on the Tigers (81-72). "He won the game for us, hands down."

"Again, we were struggling to score runs, and [Pestano] is tough," said Dunn, who acknowledged the homer was his biggest career hit to date. "I hadn't been seeing the ball real good. He left the pitch over and it was one I was kind of swinging and missing at for about a week. Just happened to hit the barrel."

That eighth-inning rally began against Pestano (3-3) with a Dan Johnson pinch-hit walk. Johnson battled through eight pitches before coaxing the free pass on No. 9. Kevin Youkilis kept the inning alive one out later with a grounder deflecting off the diving attempt of fellow third baseman Jack Hannahan, setting the stage for Dunn with runners on the corners.

Pestano didn't have good offspeed stuff on Monday, so he went with two fastballs to get two quick strikes on foul balls. Dunn thought that second pitch stood as the one he was going to get to hit and missed, but Pestano made a mistake and Dunn drove it out to right-center for homer No. 41. It was his 34th career multi-homer game and his fourth of 2012.

"I missed all the way on the opposite side of the plate," said Pestano of the fateful pitch to Dunn. "I wanted to come in and move his feet. I just pushed it up and out, right into his barrel."

"We just can't allow a three-run homer to lose the game on a fastball right down the middle on an 0-2 count," Cleveland manager Manny Acta said. "That's something that has hurt us in the past. We continue to play young when it comes to those situations."

Until Dunn's eighth-inning shot, it was his 436-foot clout to center off Cleveland starter Zach McAllister in the sixth taking the bulk of attention for the White Sox offense. In cutting the lead to 3-2, Dunn became the sixth White Sox player to hit at least 40 in a season, joining Paul Konerko, Jermaine Dye, Frank Thomas, Jim Thome and Albert Belle.

In this time of extreme offensive struggles for the White Sox, scoring eight runs total during the five-game skid, they basically need to clear the fence to get credit for the run. For example, they appeared to score in the fourth against McAllister but never received credit.

Alejandro De Aza unknowingly started the controversy by drawing a four-pitch walk, and Youkilis then ripped a double down the third-base line. When left fielder Vinny Rottino had trouble with the ball in the corner, third-base coach Joe McEwing made the call to send home De Aza.

De Aza appeared to slide in safely and cross home plate before Lonnie Chisenhall's relay throw got to catcher Lou Marson for the tag. But first-base umpire Dan Bellino, who had rotated to cover the plate when home-plate umpire Larry Vanover moved up toward third, called De Aza out.

Replays showed the contrary. That run would have tied the game at 1, with Asdrubal Cabrera having doubled home Jason Kipnis in the top of the third. Instead, Dunn struck out swinging and Konerko grounded out to third base to end the frame.

Alexei Ramirez's fielder's choice in the fifth scored Alex Rios with the tying run, after the White Sox benefitted from an apparent blown call on Rios' steal of second. But Russ Canzler connected off Sale for a two-run, opposite-field shot in the sixth to provide the Indians the lead. Sale allowed a season-high-tying 10 hits, striking out four and walking two, in his first no-decision since June 22.

"They were taking a lot. They were sitting on some good pitches, usually pitches I get some swings out of," said Sale of his night's work. "They got some pitches to hit and they did. Just lost it there for a little bit, but coming back the way we did and getting that win, it was awesome."

"Adam had some big at-bats tonight. Chris was battling," said White Sox manager Robin Ventura. "It didn't look good in the beginning. It's just a nice way for the offense to battle and keep going."

Brett Myers (3-3) earned the victory, with Matt Thornton and Donnie Veal finishing off the ninth and Veal picking up his first career save. Veal yielded a run-scoring double to Shin-Soo Choo, but retired Kipnis to strand the tying run at second.

It was a team effort that produced the win. It was the bat of Dunn, in search of his first postseason appearance, that kept that playoff dream alive with nine games to play.

"Obviously, everybody wants to get to the postseason but it's just fun," Dunn said. "It's fun right now when every single game matters."
Dunn, for the record, has never been to the postseason. He's never even sniffed the playoffs. Neither has about a third of this team when you consider the rookies and the call ups.
Yet, here they are, driving the heart attack train right to the end and maintaining a one game lead on Detroit.
In other words, feel free to have bourbon for breakfast. If you're a Sox fan, you're going to need it.
CLICK HERE TO SEE IF IT'S BOURBON O'CLOCK
Follow us on Twitter!
Tweet


"It's a good game if da Bears win."
The gentleman who espoused this sentiment could bench press a Volvo and used a Harley as a chew toy. I decided not to take issue with his, undeniably, well formed opinion.
At least not at that time.
Let's face facts, yesterday's game was not, as is being touted, a "win for the defense." Yes, the defense won the game but so did Robbie Gould. Neither are supposed to this year. The offense could be best summed up by the Yakety Sax moment in the first half when Cortland Finnegan intercepted Cutler then fumbled the ball to Hester who then fumbled it back to the smartest man on the field who immediately dived on it for the Rams. The the refs took 10 real time minutes to decide that Finnegan was down by contact since Cutler had - ahem - tackled him. "Tripped accidentally" would be a better phrase, but who's quibbling.
No matter the terminology, it was bad football.
The Bears offense was offensive. The only reason the Rams did not have seven interceptions is because they suck at that aspect of the game. Cheap shots and late hits are more their style.
Not that you would know that with the way the pinheads in pinstripes called the game. They have to go.
NOW ROGER!
Okay, anyway, the Bears won because they sucked less than the Rams. That's like being the best rapper in Utah. No one's impressed and even fewer care.
Rick Morrissey saw the same game we did and was just as unimpressed.
If the only thing that matters is the Bears' improvement to 2-1, then we have nothing to talk about. All conversation can cease, and we can go back to much more important things, such as the iPhone 5 or a Kardashian — any Kardashian.

But if you're of the mind that improving from week to week matters in the NFL, then we have some things to discuss about these Bears, who aren't a work in progress so much as they're a study in suspended animation.

That's a nice way of saying that if you were bored silly watching the Bears' offense wheeze Sunday against the St. Louis Rams, you don't have to apologize. The musty effort apparently was pulled from your great-grandmother's jewelry drawer.

God bless Robbie Gould, but no one outside of his family and the Kickers Are People, Too, Anti-Defamation League came to Soldier Field to watch him make three field goals. The Bears won 23-6, thanks to their stifling defense and the Rams' ugly offense. The Bears' offense was a whisper.

At one point, I sat back and tried to look at the game in terms of sheer entertainment value. If I were a theater critic, I would have given it a ''not recommended.'' If I were a movie critic, I would have given it 11/2 stars and told you to cover the kids' eyes. The food critic in me would have told you to give Long John Silver's another chance.

Coach Lovie Smith thought the game was just about the most wonderful thing he had seen. You think Lovie is concerned about an offense that has struggled in two consecutive games? Have you people been imbibing?

''I was happy with the game,'' he said. ''It's pretty simple, guys. When things don't go well, we're going to be really unhappy. But when we find a way as a football team to win the game, we're going to enjoy that first.''

Smith said there would be days the offense would score 41 points to help the Bears win. Implied was the notion the Bears' offense can turn it on when necessary. Nothing we've seen three games into the season suggests this is a team that can score points when it feels like it. The first three games suggest the Bears are more prone to recession than acceleration on offense.

Jay Cutler finished 17-for-31 for 183 yards. He threw an interception, and his passer rating was 58.9. His receivers dropped some perfect passes. If all of that is by design, then the Bears are on the cutting edge of a new movement that thinks mediocrity is the new good.

At least there was some honesty in the Bears' locker room after the game.

''In the first half, we were hurting ourselves,'' said Michael Bush, who started at running back in place of injured Matt Forte. ''We had some penalties. We were moving the ball fine. In the second half, it was slow. It was stagnant.''

The Bears' defense was very good against a Rams team that has poor blocking and no big-play threat. The Bears sacked Sam Bradford six times. They can thank Bradford for some of that. He holds on to the ball like a miser holds on to his first chocolate coin.

But enough good things can't be said about cornerback Tim Jennings, who had his fourth interception in three games. He also had a deflection that led to Major Wright's 45-yard interception return for a touchdown.

''We want to take some pressure off the offense, give them a little more confidence,'' Jennings said.

The offense was supposed to carry the Bears this season, but so far it has been the defense that has stood up — first against the Green Bay Packers, then again Sunday.

You just know linebacker Brian Urlacher is chuckling about that. Lots of us had written off the defense as old and rickety. But there it was against the Rams, saving the day again and again.

So far, the Bears have lost to one good team and beaten two teams that finished 2-14 last season.

''Just a good team win for us to get back on track,'' Smith said, referring to the bounce-back after the painful loss to the Packers.

One of Smith's strengths is getting his players to believe in what he's telling them, and it was obvious his message had gotten across.

''We won the game,'' receiver Alshon Jeffery said.

It will take a lot more than this to win the war.
I mentioned Cortland Finnegan earlier. After the game he was asked if he was impressed by Cutler. He replied "Not much, not much. I think he had 190 (183) passing yards or something, no TDs. So, typical him.''
So there you have it.
Thanks to NFL parity the Bears are two offensive linemen and one linebacker away from being terrifying. They have been in that position for three years now. They could have easily made the moves required to build a winner. But, as I said during preseason, this team wasn't being built to win the Super Bowl. They were built to go one and done in the playoffs and let everyone keep thier jobs for five more years. Or until Virginia dies. Whichever comes first.
In the meantime, brace yourselves for more games like this.
CLICK HERE TO CHEER MEDIOCRITY
Follow us on Twitter!
Tweet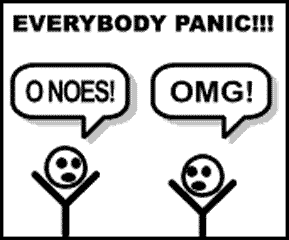 A buddy of mine brought his daughter to my favorite watering hole last night. No, he isn't one of those bad parents you read about daily. It was a simple matter of him having to be at work and his wife working too late to pick up the child at school. So he took his daughter to work rather than leave her unattended in a hallway for a couple of hours. That's all well and good but I was forced to violate my prime directive; I never drink around kids.
When I take my nieces or nephews or children of close friends to the zoo or the ball park or whatever, I make sure to be the adult and to stay completely sober. God forbid something happen to one of my charges because I was slamming back a shot. Also, in a more practical sense, it sets a bad example. While you and I may joke about my life and some of the more interesting things I've done, all a kid knows is that Uncle Bill loves them and is taking them to see the monkeys at the zoo. And, quite honestly, that's all they need to know.
Anyway, my buddy's daughter is at that age, 8 going on 30, where you have to watch what you say. And, sadly, I was already a couple of drinks into my evening when he arrived. There was no turning back now.
After a few minutes I strongly suggested the child read Finnegan's Wake and Dylan Thomas. Because, as you can tell, I am so in tune with 8 year olds when I've had a couple.
I did, however, refrain from encouraging her to try a career in the adult entertainment industry so I guess we can call the evening a success.
In any case my evening was far more successful than it was for Chicago's two baseball teams.
Carrie Muskat was at Wrigley and while she was impressed with Jason Berken she was not so enamored with the pen.
Jason Berken didn't get a win, but he got in the Cubs record books.

Didi Gregorius, pinch-hitter Joey Votto and Xavier Paul hit consecutive RBI singles in the seventh to help Johnny Cueto pick up his 18th win as the Reds beat the Cubs, 5-3, on Thursday to reduce their magic number to clinch the National League Central Division to two.

The Reds were without manager Dusty Baker, hospitalized because of an irregular heartbeat. They relied on Cueto (18-9), who ranks among the NL leaders in wins, ERA (2.84), and innings pitched. He scattered five hits over six scoreless innings, snapping a three-game losing streak.

Berken made a little history in the second, when he struck out four—Ryan Hanigan reached on a wild pitch to prolong the inning—and is the fifth pitcher in franchise history to fan four batters in one inning. The list includes Jim Davis (May 27, 1956), Bill Bonham (July 31, 1974), Kerry Wood (Sept. 2, 2002) and Ryan Dempster (Oct. 4, 2009). That also ties a National League and Major League mark, shared by many.

"I didn't realize it until I sat down in the dugout," Berken said. "That's cool, I guess. By no means am I going for strikeouts."

He was effective with his sliders and able to get ahead in the count. That helped.

"I'm not going to try to get used to that," he said of the strikeouts. "I'd much rather have early contact versus a strikeout."

Berken could've helped himself in the Chicago second, when he came up with two outs and the bases loaded, but he hit into a fielder's choice.

"It's been a while," Berken said of his hits. "That was my third at-bat in 10 years. That's another thing I take pride in. I want to be able to handle the bat. Unfortunately, I couldn't get a hit with guys in scoring position."

He wasn't alone. The Cubs were 1-for-10 with runners in scoring position, and that hit was an RBI single by Anthony Rizzo in the seventh. Welington Castillo added a solo home run with two outs in the eighth, and Rizzo plated a run on a forceout in the ninth.

The Cubs now have lost 23 consecutive games when scoring three runs or fewer, dating to their 3-2 win against the Cardinals on July 28.

Cubs manager Dale Sveum wasn't too pleased with a baserunning brain cramp Wednesday by Luis Valbuena, who was picked off at second. In the second inning on Thursday, Starlin Castro singled but was picked off at first.

"We know Cueto has one of the best moves in baseball, period," Sveum said, "and even though [Castro] was running with a 3-2 count, you're going to get thrown out if the guy swings and misses—you're trying to stay out of the double play—so there's no reason to push the envelope, especially if the guy has the best move in baseball."

Cueto also escaped any damage in the fourth, when Castro tripled to lead off but was stranded.

"I gambled a little bit with a tie score and played the infield in," said Reds bench coach Chris Speier, who was standing in for Baker. "With Johnny, we haven't scored a lot with him. I didn't want to give them any opportunity to get any runs. We loved that Johnny pitched his way out of it."

The Reds totaled two hits over six scoreless innings against Berken, and then rapped five straight hits off Manuel Corpas (0-2) with one out in the seventh. Denis Phipps started the parade with an infield single, his first Major League hit, and was followed by Ryan Hanigan, Gregorius, Votto and Paul to open a 3-0 lead. One out later, Henry Rodriguez hit a two-run double for his first big league RBIs.

There was no discussion about having Berken go any further.

"He did his job," Sveum said. "That was enough. We're not trying to run these guys out there and get them hurt. We're trying to get them through the rest of the season—we don't have a lot of depth."

Berken credited pitching coach Chris Bosio with spotting some problems and getting him on track. The right-hander also isn't looking too far ahead.

"It's one start," Berken said. "I think it's important for me to build off this and put another one together after this one. There's always something to prove. I'm never comfortable or going to assume anything. For me, it's a matter of putting together a couple more good starts and going into the offseason on a positive note. By no means is it time to ease off or sit back. It's time to get after it even more and get ready for the next start."

The Cubs have 12 games remaining, and their magic number is five. They need five wins to avoid a 100-loss season, which would be the team's first since the 1966 Cubs lost 103 games. Next up are the Cardinals, who hope to secure one of the two Wild Card spots. Sveum said he likes the new format, and he checks the standings daily to see who's still in the hunt.

"It makes you understand that, obviously not this year, but in the future, you stay in contention and anything can happen—and you roll off 10 [wins] in a row, and you're right there in the playoff race," Sveum said.
That's right, this kid struck out four in one inning and the pen couldn't strike out any in the 7th. The Cubs have 12 games left. They need to go 5-7 to avoid 100 losses. Their current pace of one win per four losses isn't going to cut it. And every base running gaffe they commit, and they seem to be trying new ways to get picked off each game, just brings them one step closer to the wrong kind of history.
On the Southside the, too, seem to embrace the essence of failure. Or they just like messing with their fans. Vinnie Duber is still stuck in KC and brings the details on another frustrating loss.
Another series against the Royals, another series loss for the White Sox.

The White Sox jumped out to a three-run lead Thursday night but fell to the Royals for the 12th time this season with a 4-3 walk-off loss. Of the six series played this season between the two teams, the White Sox lost five.

The White Sox couldn't take advantage of Oakland's 12-4 defeat of the Tigers earlier in the day and saw their lead in the American League Central remain at two games.

With the game knotted at 3 in the bottom of the ninth, Billy Butler led off with a sharp single to center off Chicago reliever Jesse Crain. Butler was replaced by pinch-runner Jarrod Dyson, who stole second with two outs. Jeff Francoeur was then intentionally walked to bring up Eric Hosmer. Matt Thornton entered the game and gave up a base hit down the third-base line to score Dyson and give the Royals a walk-off win.

"Enough for him to put a bat on," Thornton said of the game's final pitch. "Bad pitch in that situation, 0-2. If he can put a bat on it, it's not a good pitch. I'm looking to strike him out right there. I was ahead 0-2. Didn't get the job done. Lost the game."

But after the game, the talk didn't center on the ninth-inning, but rather the same thing the discussion focused on the night before: missed opportunities.

The White Sox scored three runs in the first two innings against Jeremy Guthrie, a pitcher they'd mustered just two unearned runs against in three previous matchups this season. A.J. Pierzynski singled in the game's first run in the first inning, and the White Sox used a Guthrie error to tack on two more unearned tallies in the second.

But it was the inability to add on that had the White Sox shaking their heads.

"There's definitely some runs we left out there," third baseman Kevin Youkilis said. "It's one of things where if we keep emphasizing and keep talking about it, guys are going to panic and think too much. You've got to get it off your mind and just play the game and not worry about it. ... I think our focus should be just having good at-bats and not worry about driving guys in but having good approaches. And that usually will pay off in the end."

Alex Rios led off the third inning with a double and advanced to third on a groundout. When a Guthrie pitch snuck through the legs of catcher Salvador Perez, Rios broke for home. However, he hesitated slightly. Perez got to the ball, which didn't roll too far away and flipped to Guthrie for an easy out at home.

What began as a man at third with one out was suddenly bases empty with two outs.

"In that situation, I had to know that there was just one out," Rios said. "With anything, I could have scored, with a fly ball or anything. It was one of those where you hesitate and you don't get a good read, and bad stuff happens when you do that. That's what happened."

"The ball kind of gets halfway away. Alex thinks he can go and then hesitates," White Sox manager Robin Ventura said. "That one's kind of an instinct. You should go or stay. It's little things like that that we've just got to stop doing."

An inning later, the White Sox put the first two batters on base. Alexei Ramirez tagged and went to third on a fly out, and Chicago had runners at the corners with only one out. But, Royals catcher Salvador Perez picked Ramirez off third base during Dewayne Wise's at-bat, radically changing the inning and the game.

"I don't know if there's quicksand over at third," Ventura said. "We seem to lose a few guys over there."

Chances were few and far between following those outs on the bases. Guthrie turned back into the same pitcher who quieted the White Sox earlier in the year, retiring six of the next seven batters he faced after the fourth. Then the Royals' bullpen set down nine of the last 10 hitters.

"You just have opportunities you don't take advantage of, and eventually a team like this is going to come back and get you," Ventura said.

Early on, it looked as if White Sox starter Francisco Liriano was en route to his finest performance since joining the White Sox. He allowed just one hit through four shutout innings before getting into trouble. Two runs scored on a two-out triple off the bat of Johnny Giavotella in the fifth inning. Then, in the sixth, Alex Gordon singled with one out to chase Liriano from the game. Butler crushed a double off the wall against reliever Nate Jones and Gordon scored to tie the game at 3.

Liriano surrendered the three runs on just four hits in 5 1/3 innings. It was the fourth time in his last five starts in which he didn't make out of the sixth inning.

The White Sox finished the season series against Kansas City with a 6-12 record. They're 32-40 against the Royals in the past four seasons. But now, they'll become some of the Royals' biggest fans. Kansas City has seven games remaining against the Tigers.

"They're a tough team. They pitched the ball pretty well and get timely hitting against us. They've had our number recently and it's not a good time to have that," Youkilis said. "But hopefully they can get really hot. They play Detroit for seven games, so hopefully they can beat them in their series."
Yea, yeah, yeah. I don't care. This team has been in first almost the entire season. Pissing it all away now would be a shame. whatever cliches they need to get motivated, bust them out. If they need a night in Reno at the Mustang Ranch, bust out the AMEX and send them on. I don't care what it takes, I just want to see the white Sox in the postseason so every one can bring up the Sports Illustrated turd's 95 loss prediction.
Is that too much to ask?
CLICK HERE TO SCREAM AND CRY AND WAIL AND GUH-NASH YOUR TEETH
Follow us on Twitter!
Tweet