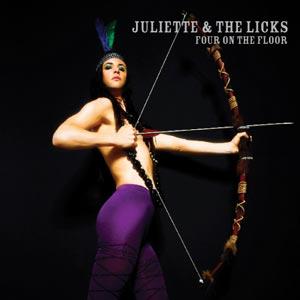 Massive outbreak of the flu? Check. Severely injured heel on main starter? Check. A bunch of other really good reasons for a team to go in the tank? You betcha! And yet, despite incurring all of the above, the Bulls keep winning. On the toughest road trip of the season the Bulls are guaranteed a winning record on this trip for the first time in .... well, in a very long time. My ad hoc Vinny Del Negro fan club isn't quite bursting at the seams, but it is not dwindling either. A Chicago Tribune poll currently shows that almost 80% of respondents like what Vinny is doing. How can that possibly be with a team that looked more likely to emerge from a clown car each day and not some souped up hot rod that is blowing people away? Beats me. Just like the Bulls are beating everyone else.
Something somewhere clicked. Against 4 playoff eligible teams the Bulls have rolled on and on as though no one told them that they were a bunch of losers. Or, maybe someone did and it pissed them off. Given that their newfound aggressiveness comes directly after being embarrassed by the Lakers, I am thinking that the latter is your best bet. BRIAN HAMILTON (Tribune) gets his cherry popped by appearing for the first time on our front page. He also does a really good job of helping us figure out this dramatic turn around.
Brad Miller moved toward the Bulls bench with all four limbs seeming to act independently, herking and jerking everywhere. It was a moment of celebratory dance improvisation that looked more like someone drowning in a moat.

Miller's teammates, however, betrayed no signs that they were impressed with themselves at this fourth-quarter timeout at the Ford Center. It was all blank stares and no smiles. It was a group that saw an improbable fourth straight road victory somehow as an entirely reasonable outcome.

And the eventual 96-86 triumph Wednesday night over the Thunder was no random happenstance, not with a defensive lockdown to start the fourth quarter and more assassin-like plays from Derrick Rose at the end to push the suddenly formidable Bulls (22-22) to .500 for the first time since Nov. 21.

"It's definitely looking up," Bulls forward Joakim Noah said. "I remember last month, it was almost like a disaster. It's all about confidence. And winning basketball games on the road builds confidence."

Actually, it was almost a disaster last week, when this seven-game trip opened with two deflating losses.

But the transformation has been blindingly swift.

Much like it was Wednesday night, actually. The Thunder bolted to 61.9 percent shooting in the first quarter. But the Bulls settled into a defensive rhythm and allowed 28.6 percent efficiency (18 of 63) the rest of the way, while also making Kevin Durant labor through 7 of 19 shooting to collect his 28 points.

The critical stretch, though, was the defining one. Up two points entering the fourth quarter, the Bulls held the Thunder without a field goal for the first eight minutes of the final period. A simultaneous 17-6 Bulls run produced a 13-point lead.

And when the Thunder rallied, Rose poured it on, amassing 12 fourth-quarter points — scoring two momentum-busting buckets and assisting on a third in the last two minutes.

"That's when my team looks to me to pick up my game," said Rose, who led the Bulls with 26 points. "Now I'm the guy who's going to take the shot or get people open. I'm getting used to it."

The Bulls, defying expectation and explanation, are getting used to the winning.
Yes they are. And, more importantly, they are slowly, but surely, securing the 8th seed in the Eastern Division for the playoffs. If they keep up this run they could easily move up a couple of spots and ensure that they wouldn't have to face a #1 seed right off. In other words, things are moving in the right direction.
I realize that a four game winning streak is not the panacea to a rough season, but the Bulls seem to be turning this rod around at the right time. There is still plenty of season left and, with them now at .500, a good chance for them to start putting some rear view room between them and the competition.
Oh, the pic? It was a toss up between a shot of Joakim Noah in action or a half naked, politically incorrect, woman. Need I say more?
Our second favorite fan of 4:20, The Chronek, has already started a thread, so CLICK HERE TO JOIN THE FUN!
Comments