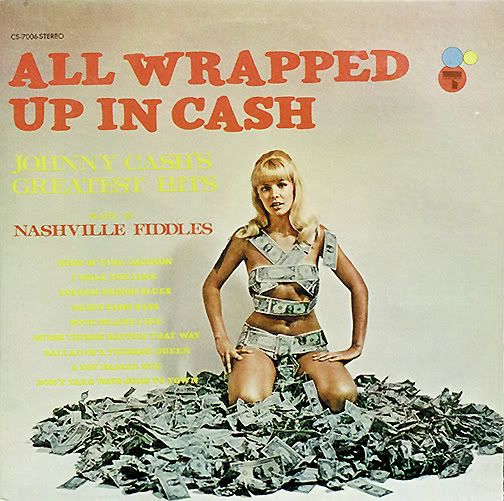 Both Chicago baseball teams have had relatively uneventful springs. Yes, the Cubs were haunted by the ghost of left handed hitting past and the Sox had their brief run with Twitter-gate, but overall things were pretty quiet. The only two items left for each team to deal with will play out over the season and will give folks plenty to write about as time goes on. For the Cubs, it is about their future in Arizona and for the Sox it is their future as a contender.
PAUL SULLIVAN at the Tribune takes a look at the Cubs.
The Cubs probably will play at least two more seasons at HoHoKam Park before moving into a new spring training facility, no matter how they get the financing for the $84 million project they are asking to be built for them.

They just ended another successful spring at HoHoKam, drawing big crowds again and solidifying their status as the kings of the Cactus League.

While the proposed ticket surcharge known as the "Cubs tax" turned into a fiasco for the Ricketts' family, the Cubs still should be able to secure a deal with the state and local municipalities before the end of the summer. If the state portion of the financing is not approved by July, the Cubs have an out in their option to buy the land.

But Cubs Chairman Tom Ricketts is confident the Cubs will stay in Mesa. Like building a new facility in the Dominican Republic, the Cubs believe modernizing their spring training home will help the team succeed on the field, and developing the land around the complex also will add to the revenue stream.

"Our facilities have fallen behind," Cubs president Crane Kenney said last month. "What we have in the Dominican, we've improved it. We're trying to do the same thing here, and the same thing at Wrigley Field. … People like to talk about the hotels and all of that. But that's the tail. The dog is we have to play better baseball."

But can a new spring training complex really affect a team's performance on the field? The early indication is it didn't do much for the White Sox last year.

"Performance-wise, I would say 'no,' " first baseman Derrek Lee said. "Fan-wise, they're probably going to generate more revenue, and I think it'll be a better experience for the players, a place that would be more updated.

"But does that translate to more wins? I'd have a hard time saying that. We still have our batting cages, our practice fields, a weight room … so it's not like we're lacking."

Catcher Koyie Hill said a new facility "definitely" will help the Cubs, and there's "no doubt we need a new" one.

"I don't think anyone is complaining about what we have, because we don't have those types of guys in here," Hill said. "But is our facility up to par with the other clubs we're playing against?

"There are a lot of things that have come a long way, technology-wise and sports therapy-wise, that we don't have access to here. We appreciate that the Ricketts family and the organization wants to give it to us as well."

Hill pointed out some teams have six or eight batting cages to the Cubs' two, along with state-of-the-art hydro-therapy pools for rehabbing leg or arm injuries. Ryan Dempster said the long term vision is what's important.
The Cubs are in an interesting win/win situation here. While there is an out option in July, Arizona actually has until November to come up with the money to make them stay. If they do then the Cubs can say that they went through this arduous process, without executing their easy out option, to keep their fans happy. If Arizona doesn't come up with the cash, then off they scoot to Florida where the funds are pretty much already in place. In that case they can say how hard they tried to stay in their traditional home but they were left with no choice but to be the first team in 20 years to leave the Cactus League. Either way, they get the new facilities they need and covet.
On the Southside, everyone just wants to go home. Plate that is. But, unlike years past, they will not be making that trip via the power ball. This year they are trying to use speed and well timed hits to achieve the same results or more. While some fans are excited others are terrified. On the one hand fans should see some very exciting base running. On the other just getting from first to third doesn't mean much if you can't get that last 90 feet.
DAVE VAN DYCK, who also works for the Tribune, checks to see if this giddyup will have any go.
If the Cactus League proved anything, it's that the White Sox really have made a serious offensive transition.

Their 22 home runs were the fewest of any Sox team since the club moved to the desert in 1998 and their 33 stolen bases were the most of any Sox team in Ozzie Guillen's six seasons as manager.

So who are these White Sox, now winding up their spring with a pair of games against the Braves before heading home to open the season Monday against the Indians?

"What we have, we really don't know because we haven't seen it on the field enough together and in a game-type situations," hitting coach Greg Walker said. "We won't know until we get into it.

"The guys I think are going to hit home runs for us. They are really in a good spot. I don't know how many home runs they've hit (this spring), and I couldn't care less. It's just they're swinging the bats good."

With the departure of Jim Thome, it was obvious the Sox would not hit as many home runs. It is also obvious power won't be emphasized as much this season, which has been cause for great debate during the offseason and spring.

Of the Sox's top eight all-time home run teams, all have come since 2001. And the top three have come in the last six years, including the record-holding 2004 team. But don't discount this club from approaching 200 homers.

"I'm just not worried about that aspect of it," Walker said. "One year we hit (242). I don't think we'll do that again. But neither has anybody else in Chicago. We'll hit our share.

"We just want the guys to be good hitters, hit for average and if you hit for power, great. We have some big boys who, if they hit for average, they'll hit for power."

Guillen wants some hitting diversity.

"One thing about home runs," he said, "I'd rather have six or seven guys with 20-25 homers than two guys with 50. We're going to strike out less, we're going to run the bases better."

This is very possibly what Sox fans can expect: In the first inning Friday night against the Braves, Juan Pierre bunted for a single, then stole second after Gordon Beckham fouled off two hit-and-run attempts. Beckham struck out, Carlos Quentin flied out and then cleanup hitter Paul Konerko singled for a run.

"This will be more a contact team than we've had in the past, but I think the middle of our lineup — if they have the kind of years they're capable of having — they're kind of underrated," Walker said.

He was talking about Quentin, Konerko, Alex Rios, Andruw Jones and Mark Kotsay, all of whom have had very good springs.

Quentin (four), Rios (three) and Jones (two) are the only Sox with more than one homer during the Cactus League portion of spring training.

"But I really like where our big boys are right now," Walker said. "You can look at the record and say that it was a bad spring training, but if you look at the people we should be worried about, they all did pretty doggone good. Real good, actually."
As Walker points out, it isn't as though the Sox are going to be trotting out 98lb weaklings from 1 through 9. There are still some serious hitters in that lineup. While solo home runs are fun to watch, most pitchers will gladly give those up rather than see, as Hawk loves to say, "sacks packed with Sox." Also, anyone who gauges a season on their Spring Training record is a moron. Last year the Royals had a very good spring. But, to achieve that, they played their starters deep into games against minor league players. When faced with the real thing they went right back to being the Royals.
And no one wants that fate to befall them.
This year saw both Chicago teams use a much wider variety of young players in Spring Training games. Now both managers know that they have depth in 3A and beyond should something come up. That kind of security can't be bought. It also allows them to put some heat on vets who may tend to slough off while waiting for better weather.
This may be the year where fans will hear the phrase "short leash" used a lot with absolutely no references to bondage. I bet it'll be fun anyway.
Comments