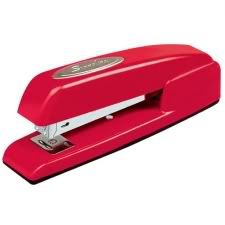 BOB SLYDELL: So what you do is you take the specifications from the customers and
you bring them down to the software engineers?

TOM: That, that's right.

BOB PORTER: Well, then I gotta ask, then why can't the customers just take the specifications directly to the software people, huh?

TOM: Well, uh, uh, uh, because, uh, engineers are not good at dealing with customers.

BOB SLYDELL: You physically take the specs from the customer?

TOM: Well, no, my, my secretary does that, or, or the fax.

BOB SLYDELL: Ah.

BOB PORTER: Then you must physically bring them to the software people.

TOM: Well...no. Yeah, I mean, sometimes.

BOB SLYDELL: Well, what would you say… you do here?

TOM: Well, look, I already told you. I deal with the g@ddamn customers so the engineers don't have to!! I have people skills!! I am good at dealing with people!!! Can't you understand that?!? WHAT THE HELL IS WRONG WITH YOU PEOPLE?!!!!!!!
Rumor has it that Michael Jordan is still a minority owner of the Charlotte Bobcats.
This team is struggling something fierce. Fans are not flocking to bear witness to a rather ugly early season record of 4-9, made only palpable by Washington's putrid 1-10 showing.
And yet, the season grinds on for the Bobcats. Larry Brown is still showing up (so far) to practice and coach his young squad on the finer points of team play while majority owner Robert Johnson continues to hemorrhage cash.
No doubt that a paltry home average attendance record (ranking 3rd last in the entire league) of 12,726 contributed heavily to Johnson's decision to firing 40 office staff members and the resignation of 3 executives. When asked of his financial woes, Johnson stated:

"I'm not selling the team. We have had calls from people wanting to know if they would want additional investors in the team. But there have been no discussions and I'm not interested in selling the team."
Admirable. But perhaps foolish during a global economic recession.
Of course, the million dollar question is where is His Airness at this time?
Answer: In a Dubai casino. Until December. That equates to at least 7 more home games that could really use his presence in the stands to help add credibility to a struggling organization.
And no, it is highly doubtful that Mike is achieving world peace by teaching the jump shot technique to a posse of oil sheiks at the expense of his NBA investment.
Small wonder why so many tax payers cringe when fabulously wealthy millionaires plead with Congress for emergency bail out loans.
Larry Brown must be second guessing why he bothered to join the Charlotte fracas after jumping off a sinking Knicks ship in New York. Despite the brave face, Brown cannot be pleased with his absent boss:

"I just want Michael really, really, really involved," he says. "One, the players need to see him because of what he's about, what he accomplished. I talked to him about that. He told me he was going to be here for eight days to start the season."
In other words, just show up and participate. Set the standard, be accountable and lead by example. Transfer that tremendous athletic work ethic and ferocious competitive nature into your ownership of the Bobcats. That worked out pretty darn good in Chicago.
Unfortunately, that has yet to happen. And maybe it will never. If so, it would be a shame. After all, this was the opportunity that Jordan was seeking in Washington. Maybe the Wizards were right?
Obviously, Robert Johnson is tremendously loyal to Jordan despite the suspicious drafting and frequent AWOLs. Perhaps to a fault and in a weird way such as… oh say the bond that ties Bears Head Coach Lovie Smith to his Defensive Co-Ordinator Bob Babich. However, this type of unshakable kinship might just sink this NBA franchise. Johnson is defensive of Jordan's "involvement":

"He has a demanding responsibility running his Jordan Brand corporation, as well as other businesses, (But) Michael is committed to the Bobcats. There's probably not a day that goes by where Michael is not engaged with Rod or Larry in talking about (player) moves."
Probably not a day goes by? Are you sure Bob? Or are you just covering for your pal?
Friendships should not cost. And Johnson has paid dearly.
Get your butt back on the corporate jet and take care of business, Mike. Or pick up the phone and level with your buddy Bob honestly while he still has other viable investors to help save the Bobcats franchise. Leave the gambling for those Dubai casinos. Don't recklessly roll the dice on those that have supported you. To date, 40 families that financially depended upon your executive decisions for employment have been let down during a holiday season. It is hard to believe that your presence at a few more home basketball games could not help make a difference for so many.
Michael, you're a grown man now. Business before pleasure. Always. Just like those glory years wearing a Bulls uniform.
Think about it.
Then…
Just do it.
Comments