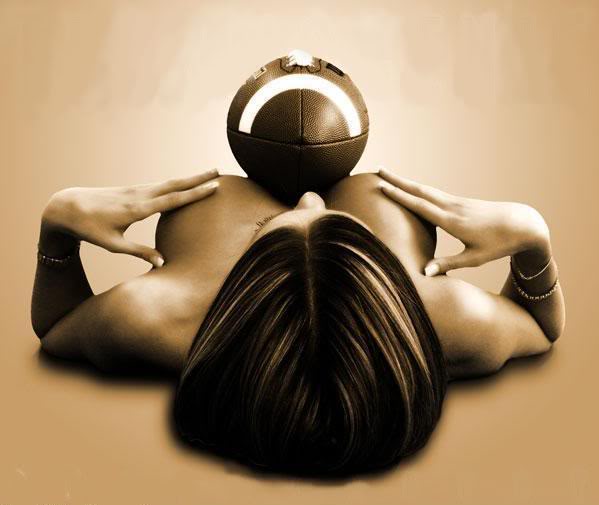 It was a good day to be a Bears fan. Both Urlacher and Briggs all but guaranteed a Super Bowl victory. With that out of the way we can safely otherwise occupy ourselves on Sundays until January when the games count. Lovie Smith is talking about the incredibly upgraded offense that will, he promises, keep the quarterback out of the emergency room. Bears fans are lining up to book hotel room packages with their tickets.
It was a good day to be a Bulls fan as well. With the 29th pick in the NBA draft they expect to claim a player who will cover for D-Rose who won't be back until around the All Star break. I took a look at some of the players who will be available then and can assure you that some of them are tall.
And yesterday, just in case you missed the above sports being on TV, Chicago's baseball teams provided highlights from each sport. Athletic catches that resembled dunks, big, lumbering, players hustling to get on base which looked a lot like an offensive lineman pretending to be a running back. And, best of all, offensive prowess of epic proportions.
Carrie Muskat watched as the Mets & Cubs combined for two touchdowns, a two point conversion, an extra point and a field goal.
Sadly, the Cubs came out just a hair short in this tilt.
Jeff Samardzija is smart enough to know when he doesn't have good command of his pitches, but on Wednesday, the Cubs pitcher couldn't make the adjustment fast enough.

Samardzija gave up nine runs over 4 1/3 innings in the Cubs' 17-1 loss to the Mets. It was the most lopsided loss since they dropped an 18-1 game to the Brewers on Aug. 2, 2010.

Samardzija (5-7) is now 0-4 with a 12.27 ERA in his last four games, and has not won since May 29.

"I'd be lying if I said there wasn't concern," Cubs manager Dale Sveum said. "The execution of pitches hasn't been good for four or five starts now. It could be confidence, it could be mechanical, it could be all of the above. The magic question is, which one is it?

"There's a number of things sometimes—is it the concentration level, trusting your stuff?" Sveum said. "When he gets in trouble, he doesn't get strike one either. That's a big thing. Today, we didn't get strike one too often."

Samardzija wasn't pleased, and not just because of his own win-loss record. The Cubs had a chance to sweep the Mets.

"I want to win, especially after winning the first two games and playing how we played as a team," he said. "We played great baseball and our offense put up the runs we needed to put up and our pitchers did great. I'm not concerned as a whole, I'm just upset as a competitor and a teammate. ... Letting them down isn't what I'm about and it doesn't sit well with me.

"As a whole, you have to look at the big picture," he said. "There's things you need to learn and there's only one way to learn sometimes and that's to get kicked in the rear a little bit."

That's exactly what the Mets did. David Wright drove in five runs, Scott Hairston hit a grand slam, Daniel Murphy hit two home runs and Ike Davis added a three-run shot to power the Mets.

"The wind blowing out is scary, especially here," said Mets pitcher Jonathon Niese (6-3), happy to escape with the win.

Before the game, Sveum threw batting practice to his son, Rustin. He saw how the wind favored the hitters. He hoped Samardzija saw it as well, and he did. But for some reason, the right-hander was out of whack.

"The walks aren't acceptable, especially with the conditions we had today," Samardzija said. "If you're going to give up home runs, they have to be solo home runs. You can't put those guys on base for free. Every guy who got on for free scored. That's all you need to know."

He tried to make changes during the game, but couldn't.

"Early in the year, he was doing great," Chicago catcher Geovany Soto said of Samardzija. "I feel he'll come back to that. You always hit a little bump in the road. He's really smart. He'll make an adjustment. He's just in a little funk."

The Cubs' only offense came in the second when Luis Valbuena hit an RBI double, driving in Darwin Barney, who had singled. Chicago is now 4-17 against left-handed starters.

"We weren't able to get a couple up in the wind," Joe Mather said. "They took advantage of pitches over the plate and didn't swing at balls in the zone."

The Mets scored six runs in the fifth and added six more in the sixth. The 17 runs were the most by an opponent against the Cubs this season, topping the 11 scored by the Twins on June 9.

"It's a beautiful game—there's 162 of them and you have to have a short memory," Soto said.

On the plus side, Anthony Rizzo continued to impress. Promoted Tuesday from Triple-A Iowa amid much hype, Rizzo went 1-for-4, hitting a double off the ivy-covered wall in right-center field with two outs in the third.

"He had some good swings today and was on every pitch and shortened up and hit a double off the wall," Sveum said. "He's doing fine. He hasn't done anything that we didn't expect so far. He's had a quality at-bat every at-bat besides the last one."

The last at-bat came with a runner on in the eighth. At that point, the Cubs needed more than two touchdowns to win. Samardzija, a former All-America wide receiver at Notre Dame, can relate to that.

"It's definitely a learning process for me," Samardzija said. "I need to make the adjustments on the field and off the field in between starts. All this stuff is being logged away and remembered for the future. It just needs to happen quicker."
Call me when Rizzo has 500 at bats in the majors. While I think he's the real deal he's got a long way to go before they start pouring champagne in October on Addison.
That being said, he now has had a first hand look at what to expect this season. The Cubs, with him, LaHair for a couple more years and Castro have a core they can build around as far as offense goes. But these three could go 5 for 5 in every game and still watch as the L flies over the outfield . Something tells me that pitching might, just might, be something of a priority this off-season.
I could be wrong though. They may be willing to ride out a couple of seasons while the hitters develop. Fans would be suicidal but they could do that.
Jordan Garretson was in Minnesota, and managed not to become a serial killer, and watched as the White Sox and Twins combined for two touchdowns, a two point conversion and a field goal. They missed the extra point.
With a struggling offense, the White Sox relied on starting pitching to win four of their previous six. They received another sparkling start on Wednesday—this time from Chris Sale—but the order stirred to life and backed him with plenty of support.

Each player in Chicago's starting lineup recorded at least one hit, and Adam Dunn and Alex Rios hit back-to-back home runs in a 12-5 victory over the Twins in front of 36,539 at Target Field. It clinched Chicago's fifth straight series win against its division rival dating back to Aug. 5-7, 2011.

The White Sox totaled five runs in their previous three games. They used a season-high 21 hits to more than double that, with seven batters tallying two or more hits.

"With the way [the offense] has been going, it's nice," manager Robin Ventura said. "Adam busted it open with his homer. ... You get a run here, a run there, and you just keep the lineup moving. It was good for [Sale] to get a lead and get him out of there."

Sale, who won his ninth game of the year, extended his winning streak to six. The left-hander—who entered the day with an American League-best 2.24 ERA—allowed two runs on six hits in seven innings and improved to 5-0 in road starts.

"The way they swung the bats today, that was impressive," Sale said. "That's awesome. Any time you go out there and you get that kind of run support, it kind of calms you down a little bit. You can just go out there and just execute. It was their day today."

Minnesota starter Nick Blackburn held the White Sox to two runs until a four-run fifth. Dunn crushed a three-run homer off the upper deck in left field with two outs, driving in Alejandro De Aza and Kevin Youkilis after both singled. Dunn's 24th homer snapped an 0-for-24 streak and tied him with Hall of Famer Johnny Bench for 56th on the all-time list (389). He finished 3-for-5 with four RBIs.

"The last couple of weeks, I hadn't felt real good at the plate," Dunn said. "I was swinging at bad pitches. [On Tuesday], I started feeling a little better. Today, I felt good, so hopefully that'll continue."

Rios followed two pitches later with his 10th homer and second in as many days, the sixth time this season Chicago has left the park in back-to-back at-bats. Nine of Rios' home runs have come over the past 32 games.

Youkilis went 3-for-4 with two RBIs in his third game with the White Sox and was 5-for-12 in the series.

"It was good to win the series and we stay in first place," Youkilis said. "That's the cool thing, coming in and just helping out this team win ballgames. I'm trying to get acclimated as best I can. It's easy with a good group of guys and a great coaching staff. It's been awesome."

Chicago plated three more runs in the sixth as De Aza, Youkilis and Dunn all recorded RBI singles. The offensive outburst came with three everyday players—Paul Konerko, Gordon Beckham and Dayan Viciedo—receiving days off.

Fill-ins Eduardo Escobar, Jordan Danks and Orlando Hudson went a combined 6-for-16. Danks drove in his first career run with a single in the seventh.

"They've got some depth on this team," Youkilis said. "With the schedule now, it's not easy compared with how it used to be. You're going to have to use all your players. ... It's good to have those guys and it's good to give guys like Paul a break."

The Twins' only runs against Sale came on a solo home run from Brian Dozier in the fifth and a sacrifice fly by Ben Revere in the sixth.

"He's got some funk to it," Minnesota's Justin Morneau said of Sale. "His breaking ball, for it to go for a strike, pretty much has to start behind you. And he's got pretty good feel for it also; when he needs to get a strike with it he can. And when he's ahead in the count and feels he needs to get you to chase, he's got that one. He has plus-velocity and reach back for 95 mph when he needs it. So it makes it tough to stay back with a 15-20 mph difference."
Okay, Dunn reached base safely on a swinging bunt. This is one week after he stole a base. When Adam Dunn is a threat on the base paths everything involving reality can easily be ignored.
As to pitching, the Sox seem to find it even when they don't have it. Will "Gas Can" Ohman was kicked to the curb after the game. They didn't even let him get out of his uniform before handing him the news. That had to suck,
"Hi Will, hand me the ball and pack your s**t, you're outta here. Don't let the door hit you where the good Lord split you."
As to Sale, he should frame Morneuau's quote. And then hang it under a picture of The Mothership.
Actually, funky aliens are as good an explanation for this season as any I have heard.
Follow us on Twitter!
Tweet