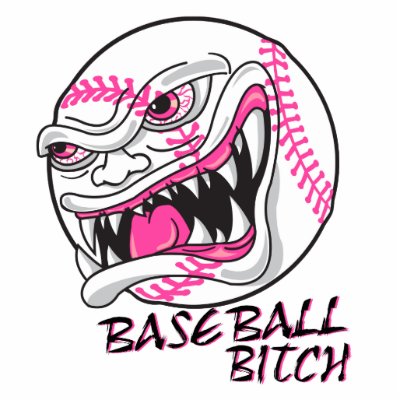 Yesterday I was able to watch both baseball games. In an effort to pretend that we have some semblance of journalistic transparency I should note that I saw the Sox game with Elliott Harris. Since he was kind enough to buy this intrepid blogger a beer so I humbly ask that you go read his blog, sign up for his Twitter page and enjoy.
Are you back?
Good.
After the Southside pitching duel was complete I headed home, had some dinner and relaxed for a bit. Then I returned to the bar to meet another friend and watch the Cubs game. While the first tilt was like a video game the second was like a T-Ball demonstration. All it was missing was the kid running to third instead of first while holding an ice cream cone and screaming "WHEE! LOOK AT ME DADDY!".
Carrie Muskat was at the Cubs game and managed to write her article without using nursery rhymes.
The problem wasn't the effort, it was the execution.

Rookie Rafael Dolis hit Matt Hague with a pitch with the bases loaded to force in the game-winning run with two outs in the ninth and lift the Pirates to a 3-2 victory Saturday night over the Cubs, who lost their 11th straight game.

The Cubs' skid is the 15th double-digit losing streak in club history, and the first since they opened the 1997 season 0-14.

"The atmosphere in the clubhouse is great," Cubs manager Dale Sveum said. "Nobody is really hanging their head or pouting or anything like that. I think they're doing a great job of keeping their heads up and going about their business. The preparation and work ethic is outstanding. You can't gripe about that.

"We're just not getting it done in nine innings," he said.

With the game tied at 2 in the Pirates ninth against Dolis, Jose Tabata singled and Josh Harrison walked. Dolis struck out Andrew McCutchen and got Pedro Alvarez to fly out to center. Tabata moved up on Alvarez's at-bat, and Neil Walker walked to load the bases. Dolis then hit Hague on the left arm. It was Pittsburgh's 22nd one-run game this season, the most in the Major Leagues.

"He walked two guys in the inning," Sveum said. "You're not going to come out on top when you walk that many guys or when you can't throw strikes to finish a game off."

Dolis, moved into the closer's role to replace Carlos Marmol, had a "perfect" bullpen session before coming into the game, Sveum said.

"We're having trouble with Dolis throwing back to back strikes," Sveum said. "He's throwing scuds and stuff all over the place, and then he'll throw a strike, and one all over the place again, so it's kind of the same story. We've got to fix that."

There was no team meeting prior to the game as the Cubs try to snap the losing streak.

"When we have our advance [meetings], I say something," Sveum said. "The more meetings you have, usually it's very negative. ... We're not losing because of effort. The effort has been fine."

This was a homecoming for Cubs starter Paul Maholm, who returned to face his former team for the first time. The lefty is the all-time winningest pitcher at PNC Park with 35 victories but did not get a decision this time, exiting after giving up two runs on four hits and a season-high five walks over five innings.

"I enjoyed the fans and interacting with them," Maholm said of his days in Pittsburgh. "It was obviously appreciated. For the most part, it was all cheers. Obviously, I wish we would've won."

In the Cubs third, Maholm singled with two outs and reached third on an errant throw by pitcher Kevin Correia. Starlin Castro then hit a grounder to Alvarez, who threw home. Maholm tried to step over catcher Rod Barajas but was out.

The Pirates tallied in their half as Maholm hit Tabata with a pitch to start the inning, and he moved up on a sacrifice by Harrison. McCutchen was intentionally walked and Alvarez followed with a RBI single. Walker hit a sacrifice fly to make it 2-0.

The problem wasn't that Maholm was tired after running the bases. He was ticked off.

"I thought I was going to score and had no clue who was throwing home," Maholm said. "I was kind of mad and tried to go out and put up a zero and not be aggressive and I tried to nitpick and make perfect pitches, and it turned into 35, 40 pitches. It was just kind of uncharacteristic."

On the plus side, the Cubs did finally score. Alfonso Soriano ended the scoreless inning streak at 20 with a solo homer with two outs in the fourth.

Castro stopped another streak in the fifth. With two outs, David DeJesus doubled and Castro followed with a triple to end the team's drought with runners in scoring position, which had reached 0-for-26. It also tied the game at two.

"We only scored two runs and once again, you're not going to win too many games when you score two runs," Sveum said. "That's still obviously an issue."

Plus, the four Cubs pitchers used combined to issue eight walks in the game. That won't help either.

They did try to make something happen with one out in the seventh. Rookie Blake Lalli attempted to score on pinch-hitter Adrian Cardenas' double but was easily thrown out at home.

"It's a tough situation sometimes when you have a third base coach and your team isn't scoring runs and you get caught up in the moment and here's an opporutnity," Sveum said. "They made a nice relay and Barajas made a nice pick on the short hop, too. Sometimes you just get caught up and push the envelope to score a run here or there."

The Cubs will try to end this nightmarish road trip on a good note Sunday in the series finale. All they need is one win.

"We're going through a skid and we've got to get through it," Maholm said. "There's nobody in here pointing fingers at each other. We've got to go win a game. We can't expect it to be given to us, we have to play hard, like we have been, and come up with hits and big pitches and get it done. That's our focus."
There's nothing I can really add to this. The Cubs look confused at the plate, refuse to bunt when they need to, wave at grounders as they scoot into the outfield and basically seem intent on insulting the game, its fans and anyone who happens to be in the neighborhood.
This is not a good thing. Not only will it cost me beer, it isn't fun watching Cubs fans deteriorate into mindless puddles of drool and tears.
On the Southside, the Sox seem to have decided that quality pitching is for losers. Watching Jake Peavy hork up hairballs instead of strikes only reinforces that perception. Cash Kruth, subbing for Scott Merkin, laments that he couldn't get scores like this on Playstation.
It can't always be like this.

The White Sox can't always post season highs in runs (14) and hits (17) like they did in Saturday's 14-7 win against the Indians at U.S. Cellular Field.

But when you're seeing the ball as well as Paul Konerko, Dayan Viciedo and Co. are, all you want to do is keep hitting.

"Guys are on and eager and greedy," White Sox manager Robin Ventura said. "And that's the thing. You go through a period where you don't swing it that well. When you get it like this, you know guys are greedy like that."

Konerko had his first four-hit game of the season as he extended his hitting streak to 12 games, a stretch in which he's batting .571 with four homers and 12 RBIs.

"You just try to ride out a good wave when you get it, but it'll change and the good news is [everyone's hitting]," Konerko said. "It's nice to see everybody chipping in, everybody swinging the bat well."

Viciedo went 3-for-5 with five RBIs, including a two-run homer in the third inning. It was the third straight game Viciedo went deep and 12th straight for the White Sox, the club's longest streak since another 12-game stretch from Sept. 18-30, 2008.

Alex Rios also went 3-for-5 with a two-run homer in the eighth inning, and almost had an even better day. His first-inning blast to center field with two on was robbed by Indians center fielder Michael Brantley, while another hard-hit ball by Rios in the fourth inning was caught by a diving Shin-Soo Choo.

"He's killing the ball right now, that's nice to see," Konerko said of Rios. "[Viciedo's] coming into his own and showing what he can do. I think he's going to be a monster—he is a monster.

"So, its a nice roll. We've got to try to roll this out as best we can."

The victory matched a season-high four-game winning streak for the White Sox, who have won eight of their last nine and have scored nine or more runs in three straight games for the time time since July 12-18, 2008.

The White Sox (25-22) also moved three games above .500 for the first time since April 24 and now sit 1 1/2 games back of first-place Cleveland in the American League Central.

"You won't ever hear me complain, beating the first-place team, a team we're trying to catch. No doubt," said right-hander Jake Peavy, who earned the win despite allowing a season-high seven runs in 6 1/3 innings. "The boys swung the bats just outstanding off a guy who's been unbelievable up to this point."

Indians right-hander Derek Lowe entered Saturday tied with Detroit's Justin Verlander atop the AL ERA list with a 2.15 mark, but was knocked out after only 2 1/3 innings. The White Sox scored four runs in the first and third innings against Lowe (6-3), as his ERA rose more than a run to 3.25.

"Sometimes you just stink and there's no reason to analyze the game," Lowe said. "When you stink, you stink."

The third inning proved crucial, after the Indians already had erased Chicago's four-run first inning with a five-run third against Peavy (6-1, 3.07 ERA).

The right-hander opened the top of the third by striking out No. 7 hitter Jack Hannahan, but walked Juan Diaz and allowed a single to Lou Marson. With the top of the order up, Peavy hit Choo to load the bases for Brantley, who hit a bases-clearing double.

Second baseman Jason Kipnis followed with a go-ahead two-run homer.

"You're going to give up hits to that team, they're swinging in the bats well," said Peavy, who struck out a season-high nine. "Brantley has been swinging it. He got a big hit for them and Kipnis hit a decent pitch."

The middle of the White Sox's order responded in the inning's bottom half with consecutive ground-rule doubles by Adam Dunn and Konerko, and an Alex Rios RBI single. Viciedo followed with the big hit, a two-run homer, to put Chicago ahead, 8-5.

Kipnis hit another two-run homer off Peavy in the fifth inning for the second baseman's first career multihomer game. Peavy and the White Sox's bullpen shut out Cleveland from there, as the Indians didn't put a man on base after Kipnis' homer.

While the Indians were stagnant, the White Sox put up another four-spot in the seventh against Cleveland thanks to RBI hits by Rios and Viciedo and two Cleveland errors.

"It's a great team win and we just hope we have some momentum leading up to tomorrow, so [right-hander Gavin Floyd] can go out, we keep swinging the bats and finish off the sweep," Peavy said.
Yeah, Jake baby, whatevah. You were stoked a four run lead and handed the Indians five runs back. That is bad pitching math. Hell, it's bad baseball arithmetic. Relying on your team to score double digit runs isn't part of your job. You job is to keep the other guys from scoring any runs.
If you're unsure feel free to ask any of the other people wearing the same uniform as you. They'll do some splainin.
Follow us on Twitter!
Tweet